Why wait for your S$100 tourism vouchers? Our picks of discounted activities to enjoy right now
Should you really wait till December to enjoy a deal? There are a few alternative options right now. And you can always play tourist again later on, right?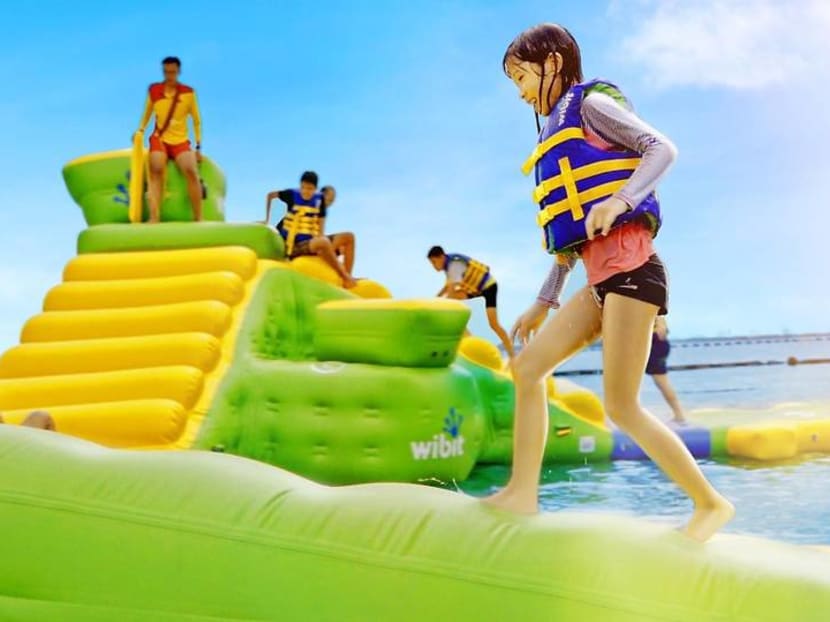 At this point in the year, it's safe to say that we're all having travel withdrawals. But let's look on the bright side – it's time to finally check things off your local bucket list, like that trip to Pulau Ubin you've been putting off, or that Sentosa zip line you've been meaning to try.
The Singapore Tourism Board (STB) has also announced that every Singaporean aged 18 and above in 2020 will receive S$100 worth of SingapoRediscovers vouchers. 
The only caveat – these vouchers can only be redeemed starting December.
Of course, you can wait until then, but why though? 
If you're feeling listless at home and in need of a break right now, a couple of months can be a long time. Our tourism industry also needs a bit of support during these trying times, so this could be the perfect opportunity. 
And there's also the not-so-small matter of a whole list of options available at already discounted prices. 
If you're ready, here are some exciting experiences that you can book now.

GO ON AN INSTA-WALK

Calling all budding Insta-photographers. If you're searching for secluded spots in Singapore for your next shot, this Insta-Walk, hosted by Tribe Tours will take you to discover hidden nooks and crannies of famed streets Bugis, Waterloo Street and Kampong Glam.

Worth it? The tour is priced at S$55 per person, which adds up to S$275 for a group of five. But with the ongoing promotion that lets you buy five tickets for the price of four, the tour will only cost S$220 for you and your friends.

You save: S$55.
PLAYTIME FOR KIDS

If the kids are getting restless at home, take them out for some playtime at Nestopia, a unique open-air play space on Siloso Beach with a total of 17 play sections, including netted obstacle courses, giant nests and two of the longest slides on Sentosa Island.
Worth it? With tickets usually priced at S$10 per child, that adds up to S$30 for three child entries. But an ongoing promotion lets you purchase three tickets for the price of two, so you spend only S$20. One adult entry is also included for every child.

You save: S$10 (and that's free entry for you).
FLY A BOEING 737 AIRCRAFT

You can't board an airplane and take off on a holiday, but you can still fly one. A simulator, that is. Singapore Flight Experience is offering 30 per cent off its Boeing 737 Flight Experience.
Seated in a genuine Boeing 737 cockpit replica, you'll take in the views around you, displayed on life-like high definition screens. You'll experience different weather conditions and how they affect flight, hear real flight control sounds and take-off from and land in the airport of your choice.
Worth it? A 30-minute flight experience is priced at S$175, but after the 30 per cent discount, the entire experience will cost $122.50. Longer flight times are also available.

You save: S$52.50.
EXPLORE THE TRICK EYE MUSEUM
Never been to the Trick Eye Museum, where optical illusion murals on the walls, ceilings and ground play tricks on you? Specially for weekdays, the museum is offering 1-for-1 tickets priced at only S$20. And if you're a healthcare professional, you'll only need to pay S$1 for entry. 
Worth it? Tickets are originally priced at S$25 (adult) and S$20 (child and senior citizens), but now you'll only pay S$20 for two.
You save: Up to S$30.
RIDE IN A VINTAGE SIDECAR

Here's a fun date idea. Singapore Sidecars is "the world's first vintage Vespa sidecar tour". It offers guests the chance to experience the sights, sounds and flavours of Singapore, all while riding in a restored vintage Vespa sidecar.
Worth it? Prices start from S$160, but while you'd normally pay upwards of S$320 for two pax, the company is offering a 1-for-1 promotion on evenings and weekend sidecar tours. 

You save: S$160.
TACKLE AN OBSTACLE COURSE ON WATER

Did you know that Singapore has its very own floating aqua park? It's located on Palawan Beach in Sentosa, and boasts a massive floating obstacle course that tests your coordination skills, stamina, and strength. Not to worry, there's also a kid-friendly course suitable for the little ones.
Worth it? Entry for a group of four is originally priced at S$60. But tickets are now going at 10 per cent off, with a minimum spend of S$30.
You save: S$6

ZIPLINE THROUGH THE AIR

For adrenaline junkies in for a thrill, try zip lining on Sentosa's MegaZip measuring 450 metres long. You'll be cruising at a speed of 60kph, flying over Sentosa's jungle, beach and sea.
Worth it? Tickets are priced at S$55 per person, but MegaZip is now offering a social media exclusive discount, with four tickets offered at the price of three. To top it off, you'll also get a free S$10 F&B voucher to use at either AJ Hackett or Trapizza by Shangri-La.

You save: S$55 and you even get a S$10 voucher you don't have to wait until December to use!
EMBARK ON A TOUR OF SINGAPORE
There's plenty to see and do in Singapore, and now's the perfect time to rediscover this city we call home. Monster Day Tours is conducting various tours around Singapore. Options include a tour of Chinatown, Kampong Glam, the Civic District & Singapore River, as well as Jewel Changi Airport.
Worth it? You can now book a tour experience for either S$70 (Monday to Thursday), or S$85 (Friday to Saturday), and bring four other people to join for free. Yes, you read that right. Buy one ticket, and you'll get four free.

You save: S$280.
VISIT PULAU UBIN

Been meaning to visit Pulau Ubin? Now's the perfect time. Gather your friends and embark on a guided tour of Pulau Ubin. Our recommended tour is the one hosted by CTM Singapore, which includes highlights such as visiting Singapore's last kampung setting, the Chek Jawa wetlands and Balai Quarry. 
Worth it? Prices start from S$58 per person for a four-hour private tour, and even includes pick up from your home, one-way bumboat from Changi Point Ferry terminal to Pulau Ubin, and a coconut drink refreshment. 
You save: Pulau Ubin, basically?