Forget the Alps: Japan should be your only choice for a wonderful ski holiday
Shorter flight, better food, and soft, dry, powder snow – here's what you need to know for an excellent Japanese vacation on the slopes.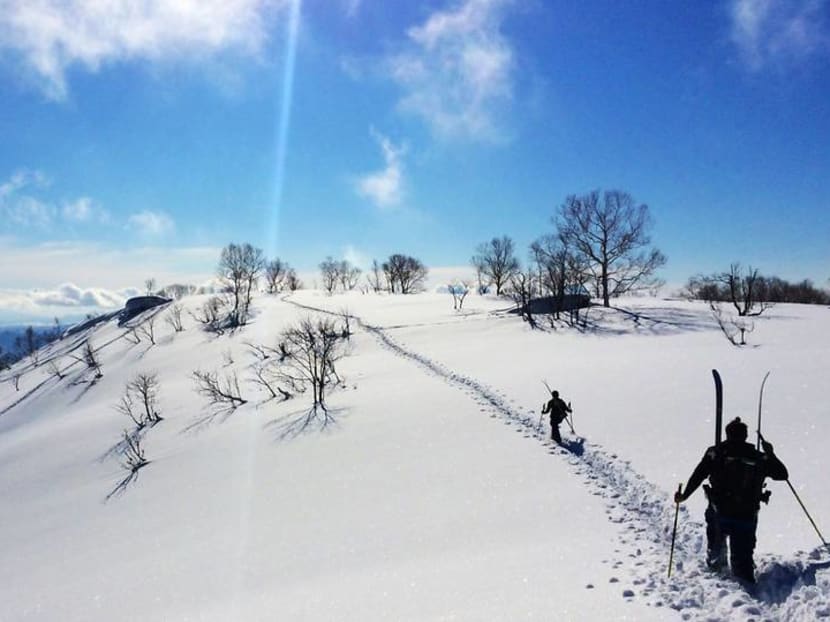 Blame it on the exotic appeal of wintry lands and how the idea of snow captures the imagination of us deprived, equatorial folk. Like many of my countrymen living in perpetual summer, I am obsessed with cooler climes.

The first time I went to a ski resort was in 2011. I was seven months pregnant and my husband insisted that sledding down a (very gentle) hill in Falls Creek, Australia, would be fun. And it was. Although I'm not sure I'd recommend that as a pregnant activity to anyone else.

Since then, I've found myself chalking up five ski holidays – some with the kids – and I am planning many more. With plenty of Singaporean ski enthusiasts returning to the slopes at least annually, I am in good company.

Those still new to the idea of the ski vacation might be considering a variety of possible destinations. Perhaps Switzerland, like James Bond in On Her Majesty's Secret Service. Or Austria, like James Bond in The Spy Who Loved Me. Or Italy, like James Bond in For Your Eyes Only.

I'm here to tell you: Don't bother. Bond didn't know better back then.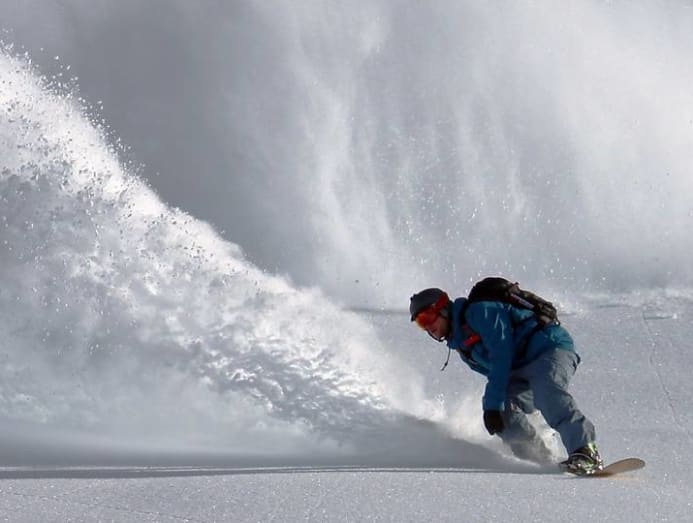 I once made the mistake of going all the way to St Moritz in December, only to find the snowmakers furiously at work, pumping massive amounts of artificial snow to cover the still-black earth. The snow quality was not very good either: Icy and hard.

When a bunch of friendly European skiers struck up a conversation with us and found out we were from Singapore, they looked at us quizzically.

"Then, why didn't you just go to Japan?"

BEGINNERS, YOU'LL WANT NISEKO

Whether you're a noob to the slopes or an expert skier looking for the best snow, Japan provides the best experience all-around. It doesn't take too long to fly to Hokkaido to experience the majesty of its dry, powdery snow, good food and the Kawaii aesthetic that basic Singaporeans like myself are so in love with.

It has become quite the norm for families like mine to return to the same hotspots to ski, often banding with friends to get bigger and better lodgings for better rates. On one of my recent trips, I bumped into no less than four separate groups of Singaporeans I know.

December and March school holidays are famous for finding Singaporeans scattered all over Niseko, a famed (or common, depending on how snobbish you are) ski spot in Hokkaido. You can hear the Singlish before you spot the families of varying ski abilities, tramping about in their snow-boots, some more likely to fall over than others.

Niseko is an excellent newie experience. It's easy to get to; the snow is magnificent to ski on (or even just to touch, look and marvel at); the lessons are in English; the cafe and restaurants in the village are varied (with many requiring advance reservations); and the gorgeous accommodation is plentiful.

The first thing you need to do after securing your flights is to find a hotel that offers ski-in/ski-out access. This is the holy grail of ski accommodations because it means less fuss to get to the slopes, which can be a pain to schlep to when you're bundled in four layers of clothing, and toting heavy ski gear belonging to you and your errant children.

My favourite slopeside lodgings in Niseko are called Aya and Ki, which also offer all the creature comforts to pamper yourself with – do not underestimate the importance of an in-house onsen after a brutal day on the slopes.

Which brings me to my next point: Book your lessons early. These tend to fill up fast. If you have kids, get them signed up for all-day or half-day ski school. Trust me, you'll want them out of your hair while you're learning the finer points of snowplough, edging and the most important one known as "how to get up after a face-plant". I recommend reputable schools like GoSnow or NISS. You'd be surprised at how much and how quickly you and your children and you will learn.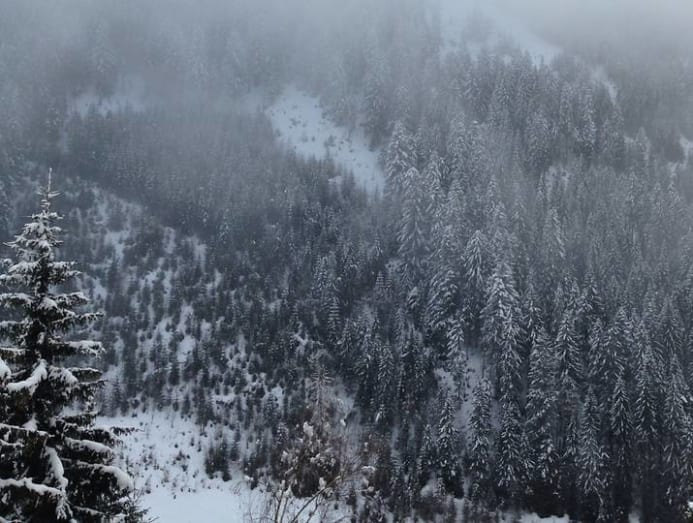 The last vital thing you need to do is book the sought-after tables for dinner. Even the ones without Michelin stars could be fully booked weeks or months in advance. So, don't be shy to stretch those kiasu muscles and secure your reservations via Yelp or directly on their website.

Some of the smaller, traditional eateries don't take reservations or do not have English websites. Get your hotel concierge to help in that case. Some of my beloved dining spots include Ezo Seafoods, The Barn, Kamimura, Niseko Pizza, Asperges and Lupicia.

As for lunch, try the famously yummy on-mountain ramen at Boyoso restaurant. The only catch is to get there, you have to ski down a black run.

FOR SKI-PROS: EXPLORING THE REST OF REGION

So, you've been there, done that, bought the ski cap? Been skiing a bit and getting too big for your boots? Well, it's still hard to overlook Niseko because it's such a world-class ski spot, despite the low mountains.

But, if off-piste and backcountry are not for you, and you've exhausted the surrounding resorts like Kiroro, Rusutsu, Furano, et al, try going where the locals do.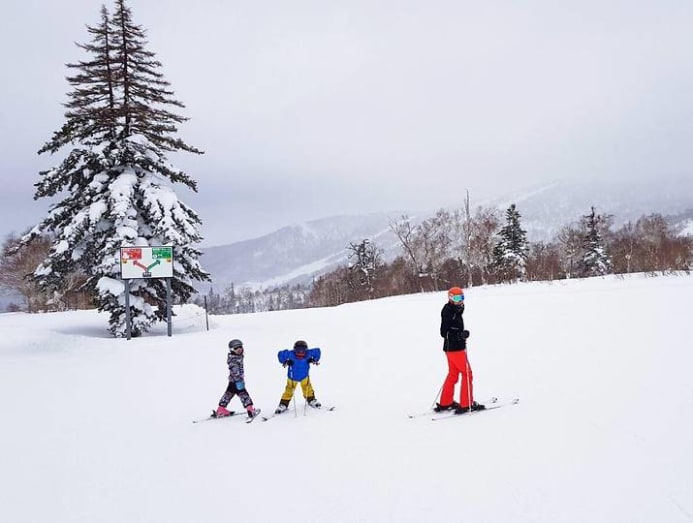 Combining a ski trip with a jaunt to Tokyo makes for a very enjoyable holiday. Tokyo, like Bangkok, is a city that offers so much to see and do, no one complains about having to revisit, no matter how frequent.

With high-speed bullet trains that take you directly into snow country, it's no wonder that locals often make a weekend ski getaway during the season. I once made the mistake of journeying to Yuzawa from Tokyo central on a Friday morning. The train was packed to the brim and, even though almost everyone was polite about it, the hubby had to pretty much stand for the whole two-hour ride.

Stake out early and spend a little extra to book reserved seats – that's the lesson I learned for our next short trip of about six days, combining three days of skiing with a blink-and-you-miss-it stopover in Tokyo for the two Disney parks, and some of the more central parts of the city. We deliberately stayed at The Tokyo Shangri-la as it is located just above Tokyo Station.

Our destination this time was the very local ski area of Ishiuchi Maruyama in Minamiounuma, Niigata. It's connected to two other ski fields – Gala Yuzawa and Yuzawa Kogen – which make for some pretty decent runs.

This is where having some skiing experience helps in order to make the most of your time there. While lessons with English-speaking instructors are still possible, they're not run with the same kind of structured efficiency as in Niseko.

Unlike Niseko, many of the locals do not speak English – not even a smattering of it. So asking for help or getting good service might be a challenge. I had to use sign-language to check on my order of nabe pot and the waitress replied politely but persistently in Japanese.

Being a local set-up, plenty of stores are cash-only. The one ATM machine we found at the Gala Yuzawa station didn't take our bank cards. So make sure you have enough cash on hand for food, rentals, ski passes and miscellaneous stuff.

The local experience does have its upside. Yuzawa is home to the best soba restaurant I've ever had the fortune to dine at called Nakanoya Yuzawa Honten. The 45-minute wait we had to endure (because, of course, we couldn't secure reservations) was well worth it. The noodles were ice cold and bite-perfect, served in massive trays, which we thought were meant for sharing but saw many solo diners polish off on their own.

But if you're looking for the creature comforts you're accustomed to, head back to Niseko and forget you ever thought you were too good for it.