Chasing lions, leopards and elephants in South Africa – for less than you'd think
South Africa's Pilanesberg National Park offers the safari experience of a lifetime, and going at the right time means fewer tourists and more animal sightings.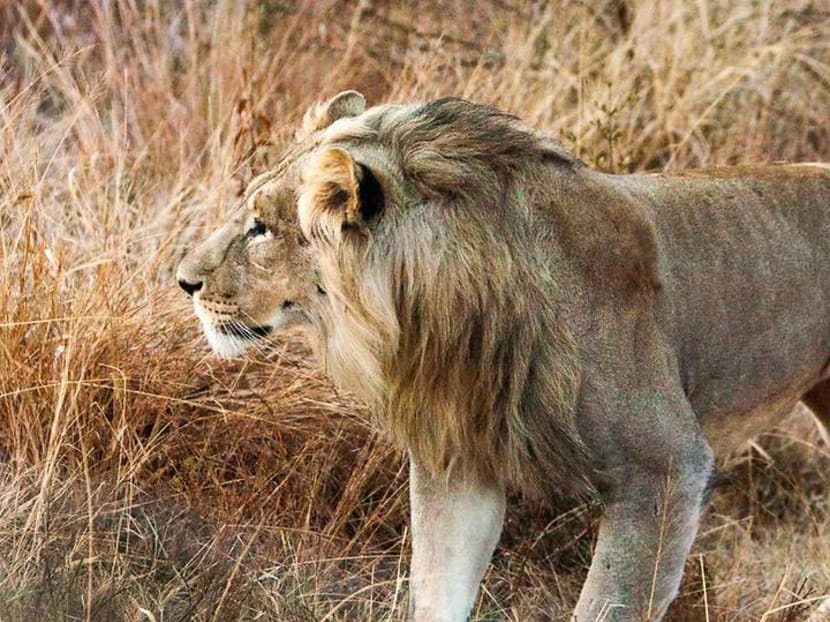 I had never been so keenly aware of my diminutive size or physical vulnerability until my trip to South Africa.
My friend and I were at the end of an evening safari game drive in wintry July, feeling mildly fatigued from a day out in the African wilderness, when we suddenly came upon a majestic bull elephant. He stood close by, towering over us.
My heart stopped. Although I was thrilled to see my favourite animal in his natural environment, bull elephants are known to charge vehicles, and I really didn't want to become known as the Singaporean woman who got squashed by an elephant.
Luckily, the big boy, who was in his 30s by our guide's estimates, didn't seem put out by our presence. He glided slowly past us – only about a metre away from our jeep – putting one hefty foot in front of the other, chomping casually on grass, his magnificent ears flapping in the wind. He fixed his eyes on us, as if to say, "I am King, and I may be having lunch now, but I could have you if I wanted".
GETTING A BETTER EXPERIENCE FOR LESS
It was one of the most exhilarating experiences of my life, but also just another regular day at Pilanesberg National Park, a malaria-free game reserve situated an easy 2.5-hour drive away from Johannesburg city. Although considerably smaller than the legendary Kruger National Park, Pilanesberg is home to an extraordinary variety of birds and wildlife, including what the South Africans call the "Big Five": The lion, leopard, rhinoceros, elephant and Cape buffalo.
Happily, visiting a less well-known game reserve meant I didn't need to break the bank for a fairly indulgent safari experience. We paid about S$1,600 for two people, which covered our entire stay, including accommodation for two nights at a luxury safari lodge, four game drives, three meals a day, all the wine and booze we could consume, and even laundry.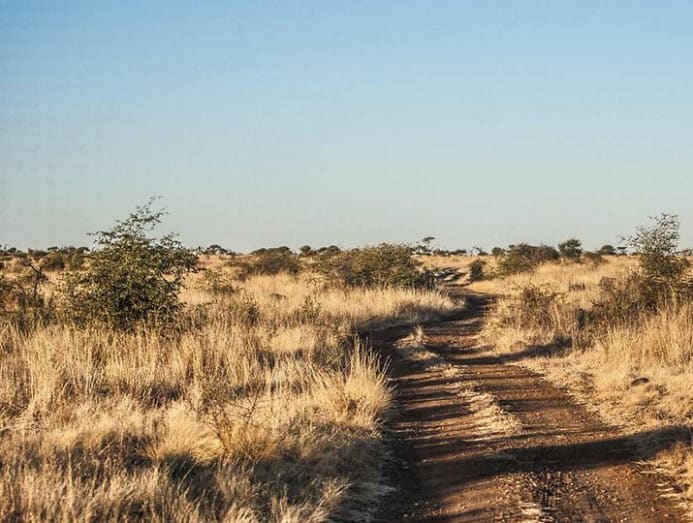 The low prices were due in part to the fact that we were visiting in the winter, which experts say is the best time to go on a safari as the animals are more visible, and yet inexplicably also low season in South Africa. Apparently, tourists prefer to visit during the summer, even though temperatures can hit more than 40 degrees Celsius during this time.
In fact, when we visited, my friend and I discovered that we were the only two guests at the lodge. This meant we had the place, which was supposed to accommodate a maximum of 10 guests, all to ourselves, as well as a private guide during our game drives.
Each morning began early before sunrise at about 6am. We drove through the reserve in a bumpy jeep, wrapped in blankets that we shed as the sun rose and temperatures climbed from four degrees to about 18 degrees Celsius. I trained my eyes on the grass, the trees and the mountains looking for any sign of movement, but still almost always had to rely on my eagle-eyed guide to point the animals out.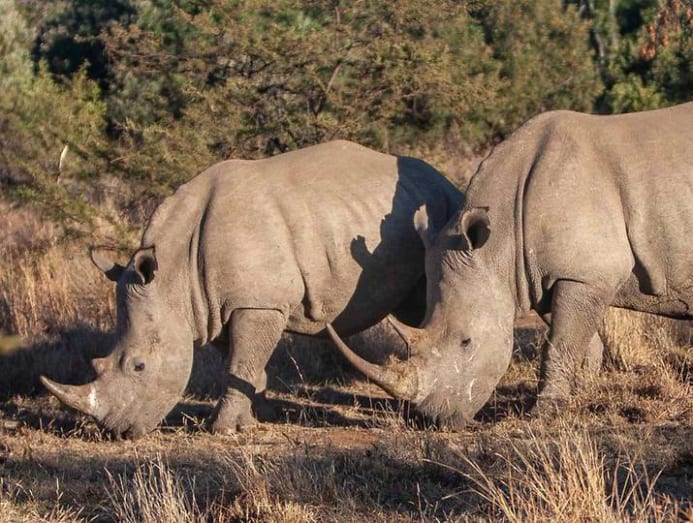 Although the guides in the reserve used a radio system to tip each other off on sightings, we never really knew what we were going to see or find. Sometimes the animals, like the bull elephant, would appear suddenly in plain view. Sometimes, we'd drive for what felt like a long time, and find only grass or large boulders. Our guide told us how, one time, he'd driven several guests around for days and spotted only herds of impala – and there was only so much you could say about impala, he said.
There was something about the chase that made my heart race, and my chest expand with adrenaline and wonder. I felt like an adventurer, an intrepid explorer of a world that was simultaneously new and familiar. (Though with easy access to a pristine bathroom, of course.)
CONTEMPLATING YOUR PLACE IN THE UNIVERSE
Over the course of three days, we saw white rhinoceroses standing leisurely at waterholes, lazing around in the afternoon sun. We spotted a herd of elephants and their calves moving across a mountain. We sat in our jeep entranced by the sight of two giraffes fighting over what appeared to be a bone, in their stately but slightly strange manner. We saw herds and herds of impala, springbok and zebras, travelling together for safety from the predators.
We even chanced upon a pride of lions chewing on the remains of a wildebeest they had caught earlier in the day, their growls rumbling deeply and softly as they jostled for space around the carcass.
On our last game drive, our guide told us excitedly that a leopard – who are famously elusive– had been spotted. As we hurried over, we stumbled on another jeep filled with tourists, who gestured at us to stop and stay quiet. We turned our heads to see what they were looking at, fully expecting to see the leopard we'd been searching for, only to find another large cat.
It was a single male lion, his mane full and golden brown, standing mere steps away from our jeep. He was so close, I could even see the scars and scratches on his hind quarters. Perhaps annoyed by the presence of the two large vehicles filled with humans, he began to walk away from us. The lion quickly reached the top of a small mound and turned around, his cold eyes sizing us up.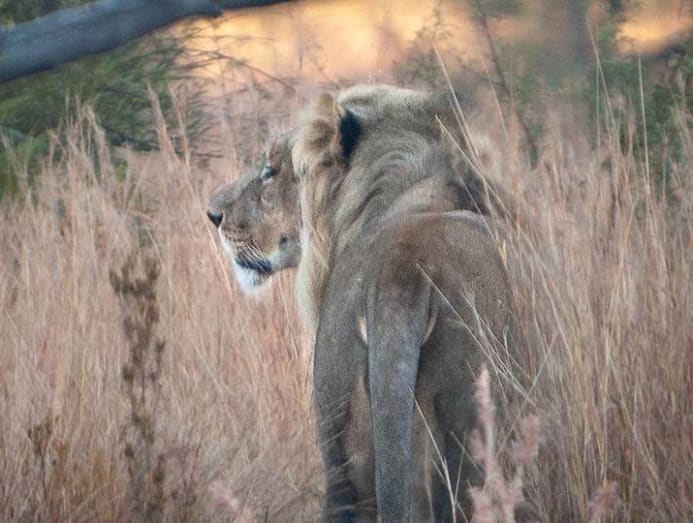 Then, only about two minutes after we first saw him, he disappeared, fading into the tall grass that was as golden brown as he was.
(We continued to search for the leopard but never found him, though apparently others did, several minutes after we left the area.)
As thrilling as these animal sightings were, part of the magic of going on a safari was simply being in the wilderness, far away from civilisation and its woes. On our last evening in Pilanesberg, I asked the guide to let us stay a little longer outdoors, just so we could watch the stars – something we're never able to do in cities. As the sun set, we sipped on wine and watched the clear blue African skies turn pink and orange and red, and the grass and trees turn into silhouettes.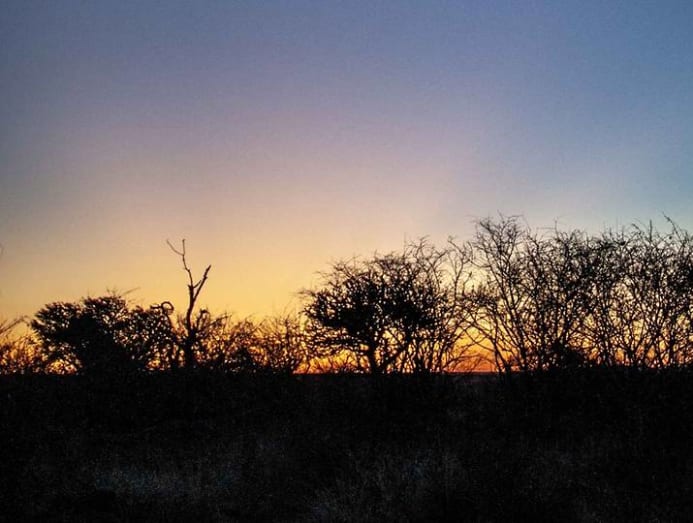 It was silent all around us, except for the wind and the faint and distant sound of baboons fighting. One by one, the stars became visible. Our guide, who happened to be an astrophile, pointed out constellations like the Southern Cross, Scorpius and Orion's Belt, as well as his favourite stars. Although the moon was particularly bright that evening, we could see the Milky Way and five planets clearly lined up in the sky.
That night, standing under an enchanting blanket of stars, planets and infinite galaxies, I never felt smaller. Or more alive.