7 places for a more relaxing South Korean holiday: Forest yoga, nature retreats, scenic hikes
Fancy a dry bath in cypress sawdust? How about a herbal foot soak under ancient trees or forest bathing in a hammock? South Korea has got plenty of nature-themed activities to help you unplug and unwind. Beyond the usual tourist activities, bookmark these wellness and outdoor options for your next visit.
In partnership with Korea Tourism Organization.
Be it forest bathing in a hammock amongst ancient pine trees, or an invigorating hike at 1,000m above sea level, there is no better feeling than being in nature.
Perhaps it's the sound and sensation of leaves crunching underneath your feet. Or the fresh woodsy aroma in the air laced with notes of citrus. You breathe in and hold on to nature's intoxicating perfume for as long as you can; then, slowly release worries and weight as you breathe out…
There are reasons why spending time in a forest feels invigorating. Scientists who have studied the effects of forest bathing chalk it up to phytoncides – antimicrobial, anti-fungal and insect-repelling compounds – that certain plants such as the trees in some forests produce to protect themselves. Studies have also confirmed that "forest environments reduced stress hormones such as adrenaline".
South Korea is home to such places. While this popular travel destination might be more known for its food, shopping and pop culture, its underrated nature-related offerings offer a good alternative.
Who misses South Korea? Time to take down notes for when you'll eventually decide to travel – here's a quick look at some of the things that await you, from heritage experiences to checking out popular K-drama locations. (In partnership with Korea Tourism Organization)
With as much as 70 per cent of the peninsular consisting of forests and mountains, there is no lack of choices when it comes to planning a retreat in nature in South Korea. Hiking, or if you respond better to the beginner-friendlier term "forest walking", is one of the best ways to enjoy this side of the country.
Of course, there are also other activities such as yoga in the forest for those not so inclined to working up a sweat – not that there'll be much, thanks to the wonderfully cool temperatures. Those with a penchant for the pastoral can also seek refuge from the hustle and bustle of city life in country-style herb and flower gardens.
Ready for the natural sights of South Korea? Bookmark these seven options to help you unplug and unwind for when you decide to make that trip.
1. JEONGNAMJIN CYPRESS FOREST WOODLAND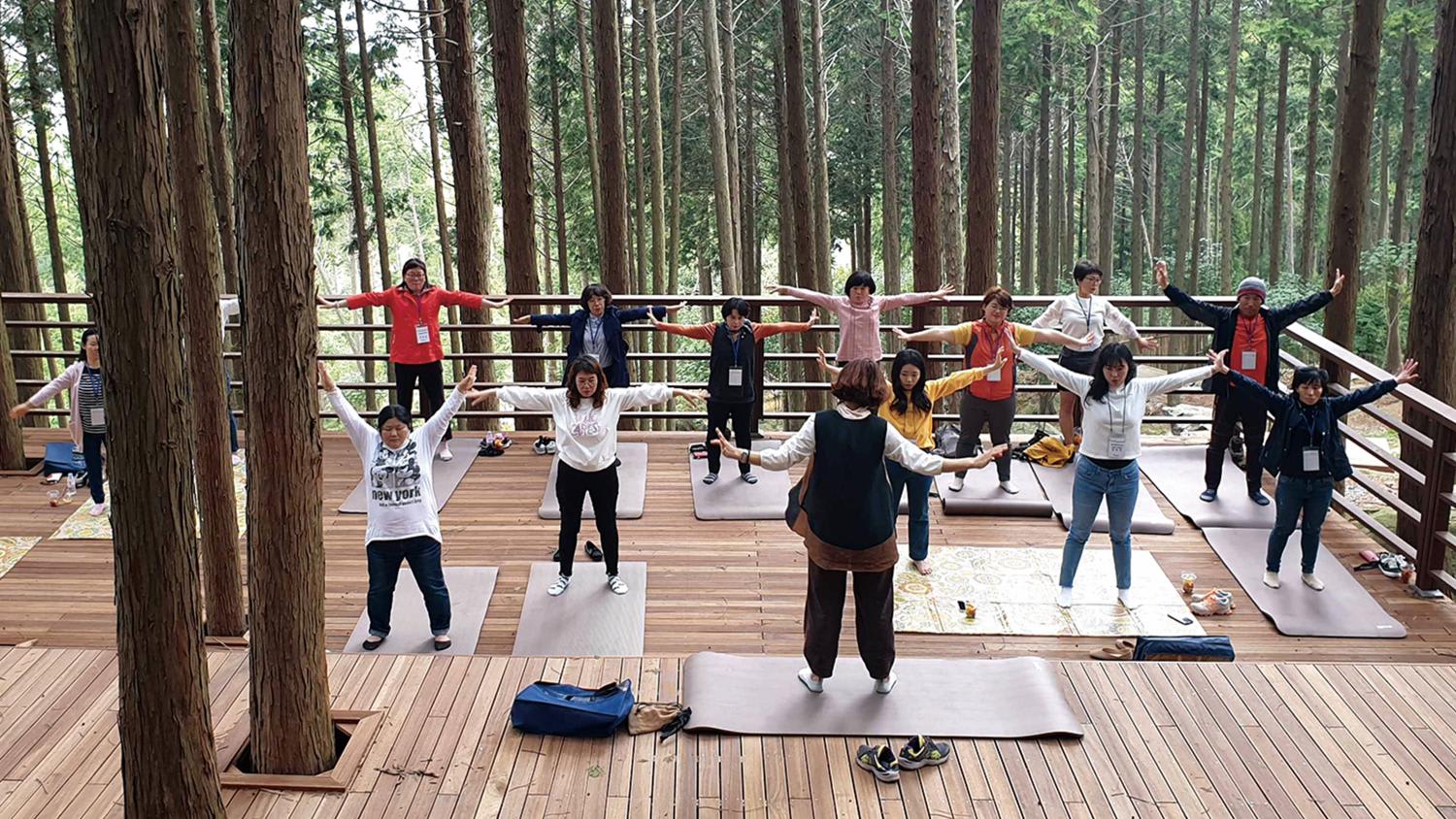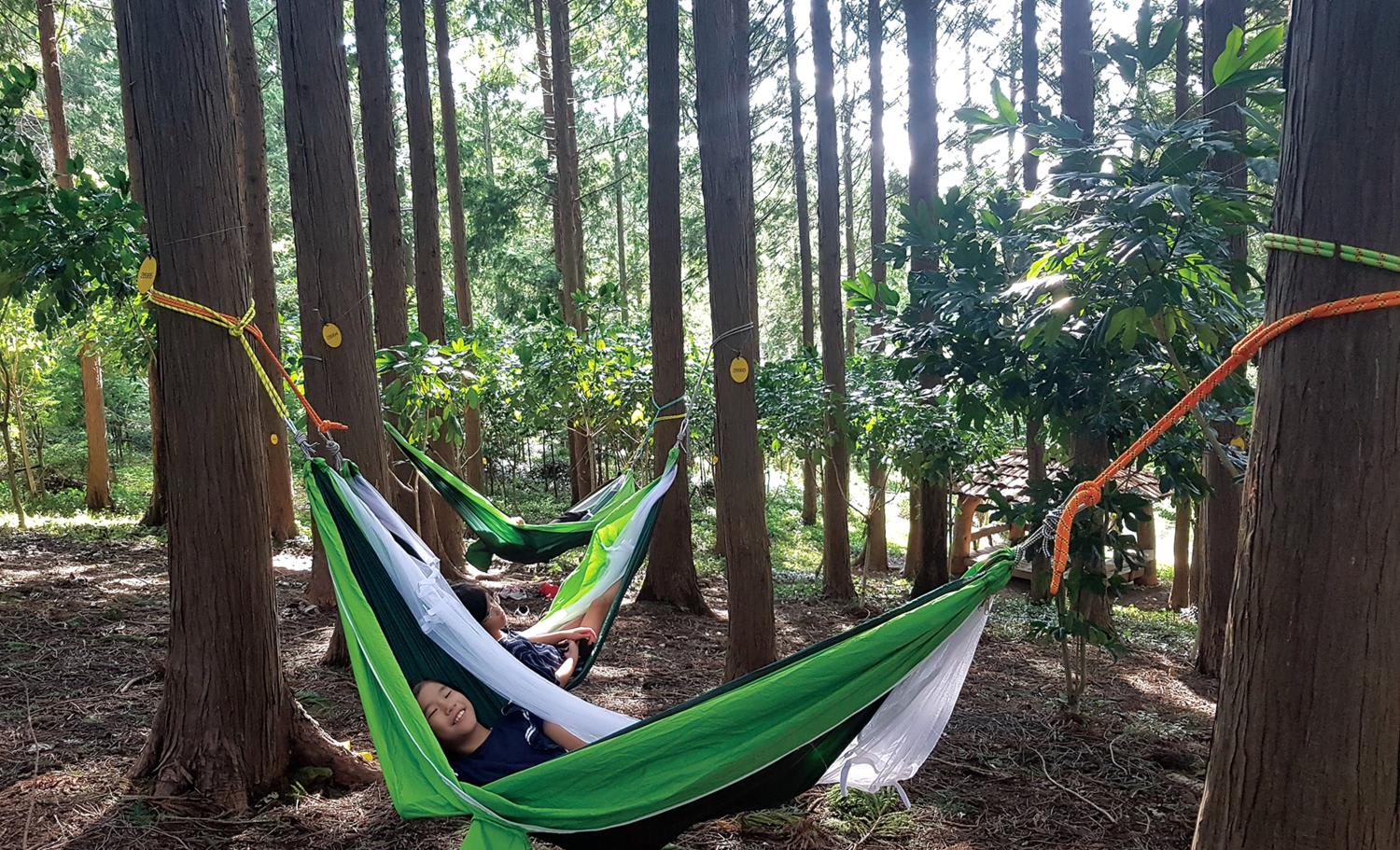 That earthy, health-giving fragrance that your nose detects? That's the smell of some 470,000 cypress trees found in the Jeongnamjin Cypress Forest Woodland, located at the base of Eokbulsan Mountain. Interestingly, the 120-ha forest is man-made and was started 60 years ago. But that doesn't detract from its natural bounty.
To best soak up those phytoncides, Jeongnamjin Cypress Forest Woodland has a 3.8km trail that ends at the summit of the 494m-tall Eokbulsan Mountain. Anyone, regardless of fitness level, can set foot here as it is dotted with rest-friendly wooden decks along the way.
Other activities, depending on the wellness programme you choose, include walking barefooted over cypress sawdust and being covered with salt in the cypress salt sauna to boost metabolism and aid waste elimination. A popular activity involves lying in a dry bath of cypress sawdust that is naturally heated by the cultivated micro-organisms.
There is accommodation within the forest but do check for availability because of social distancing regulations.
2. DONGHAE MUREUNG HEALTH FOREST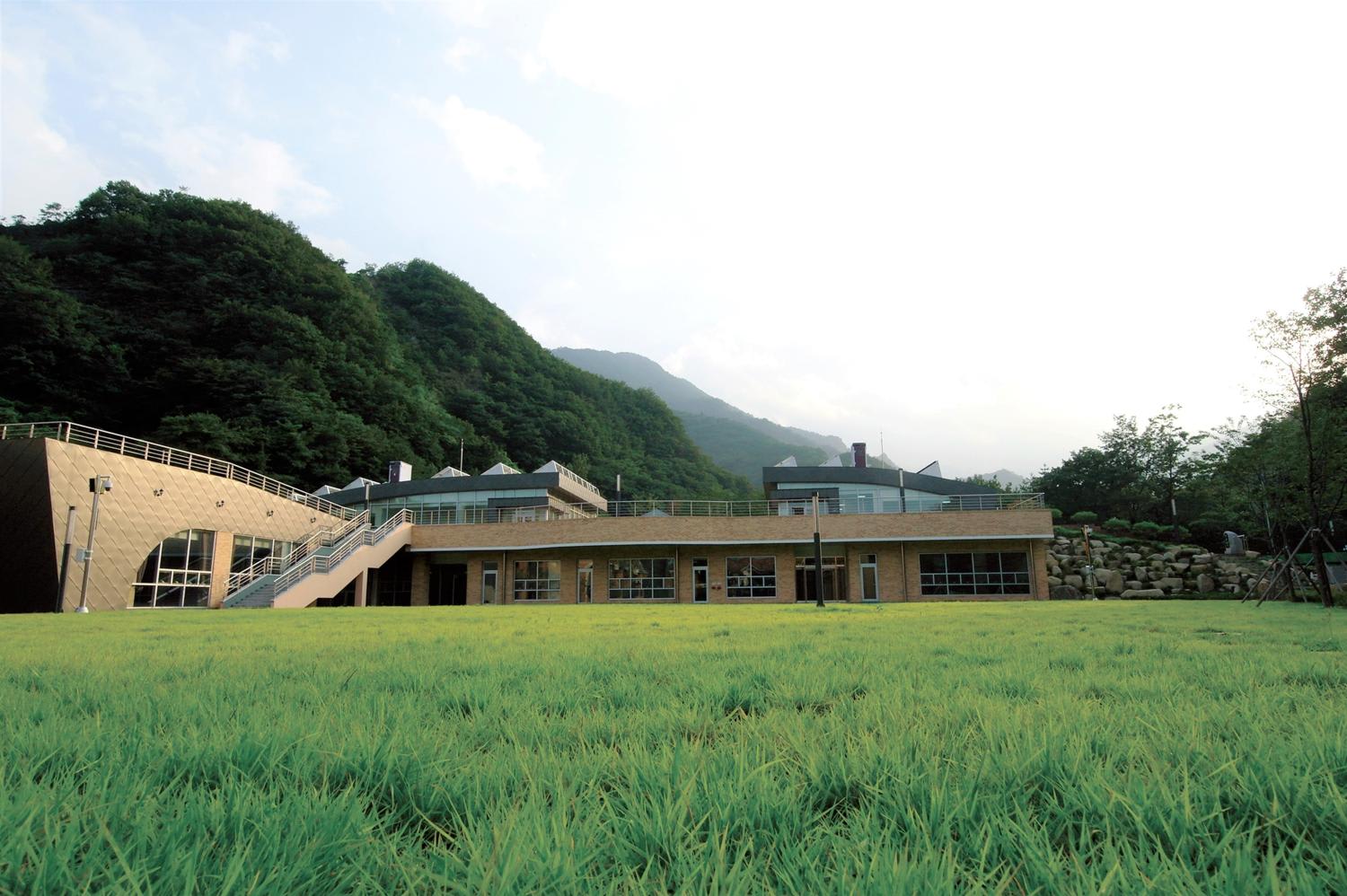 Donghae Mureung Health Forest is located right at the entrance of Mureung Valley. Outdoorsy folks can explore the Mureung Valley Trail, which takes about 50 minutes to hike and passes by Samhwasa Temple and Gwaneum Falls. A circular route that brings you to Gwaneumam Rock and Yongchu Falls will take about 2.5 hours.
For the truly gungho, Dutasan Mountain, standing at 1,353m high, will keep you occupied for over half a day; there are five trails to conquer. When you're done hiking, take a dip in the Oseonnyeotang Outdoor Pool to freshen up. The five 1m-deep natural pools fed by cool, valley waters are a hit, especially in summer.
To pamper your body and mind further, this wellness retreat offers programmes that range from day trips to four-night stays. Get ready to sweat off toxins in a capsule-like therapy bed, or work up a sweat in the Sericite Sauna or Red Clay Sauna, before cooling down in the Salt Cave or Oxygen Healing Room.
If you're opting for the overnight programmes, accommodation is available in the form of two-person to eight-person rooms.
3. NATIONAL CENTER FOR FOREST THERAPY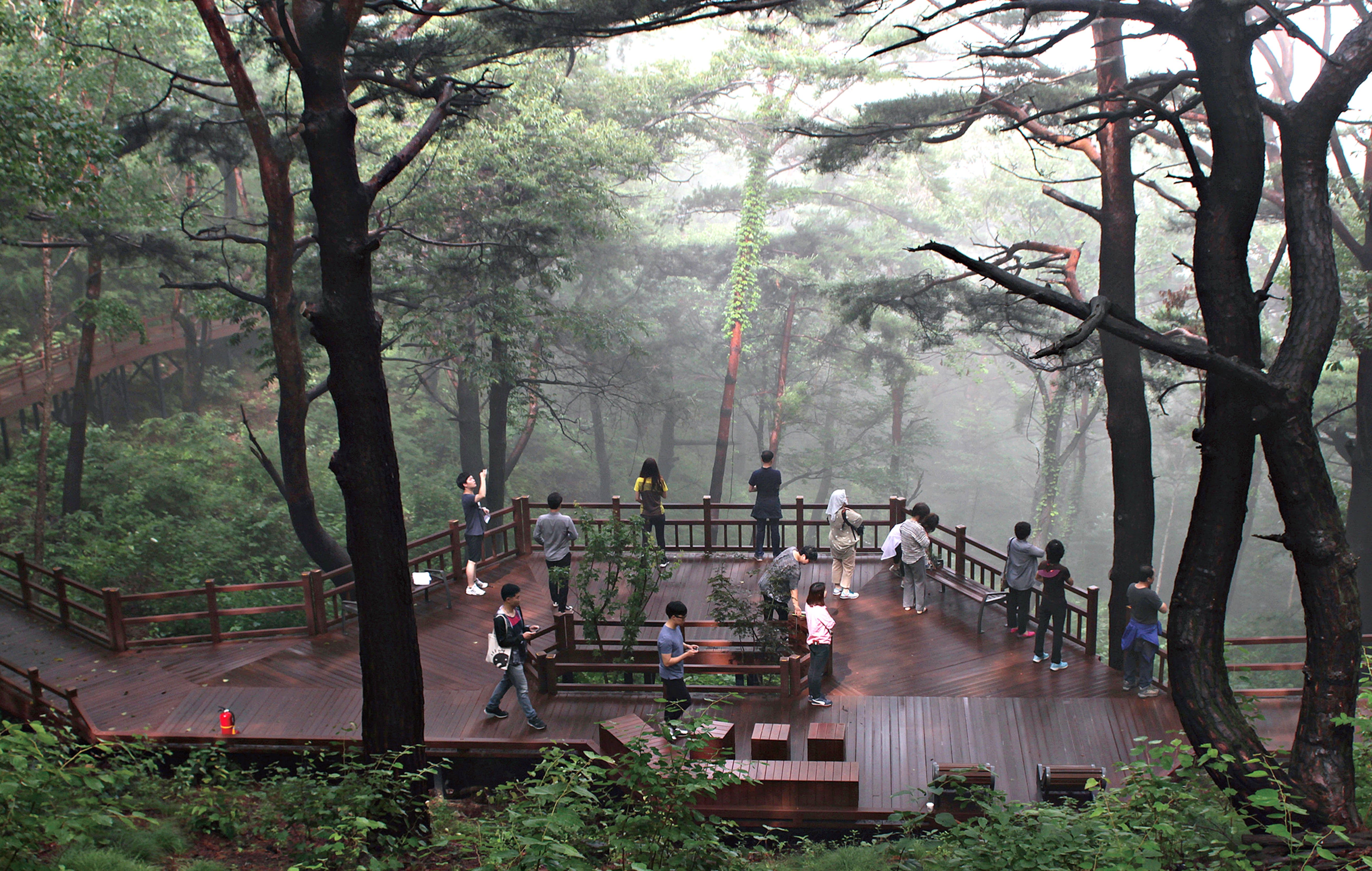 If you're looking to wholly immerse yourself in nature (no TV, no Internet), the state-serviced National Center For Forest Therapy offers nine trails that cover a total distance of 50km. Depending on the trail you pick, they'll take you to Sobaeksan National Park, Myojeokbong Peak, and the Cheonbusan Mountain areas. An easy one to start with is the Mundeuraemi Healing Forest Trail that connects Gohangjae Pass to Munpil Village.
After hiking, check out the forest therapy programmes categorised into individual and group ones. Put up your feet in one of the hammocks strung up between the trees, or learn breathing techniques to feel closer to nature. Those in search of more lifestyle-changing programmes can also do so at the long-term residency programmes here.
Families or groups can seek mountain villas in Juchi Village, which also has a healing garden, aqua therapy centre and health promotion centre for overnight therapy programmes. For long-term visitors, try the Munpil District.
4. KAMILLE FARM HERB GARDEN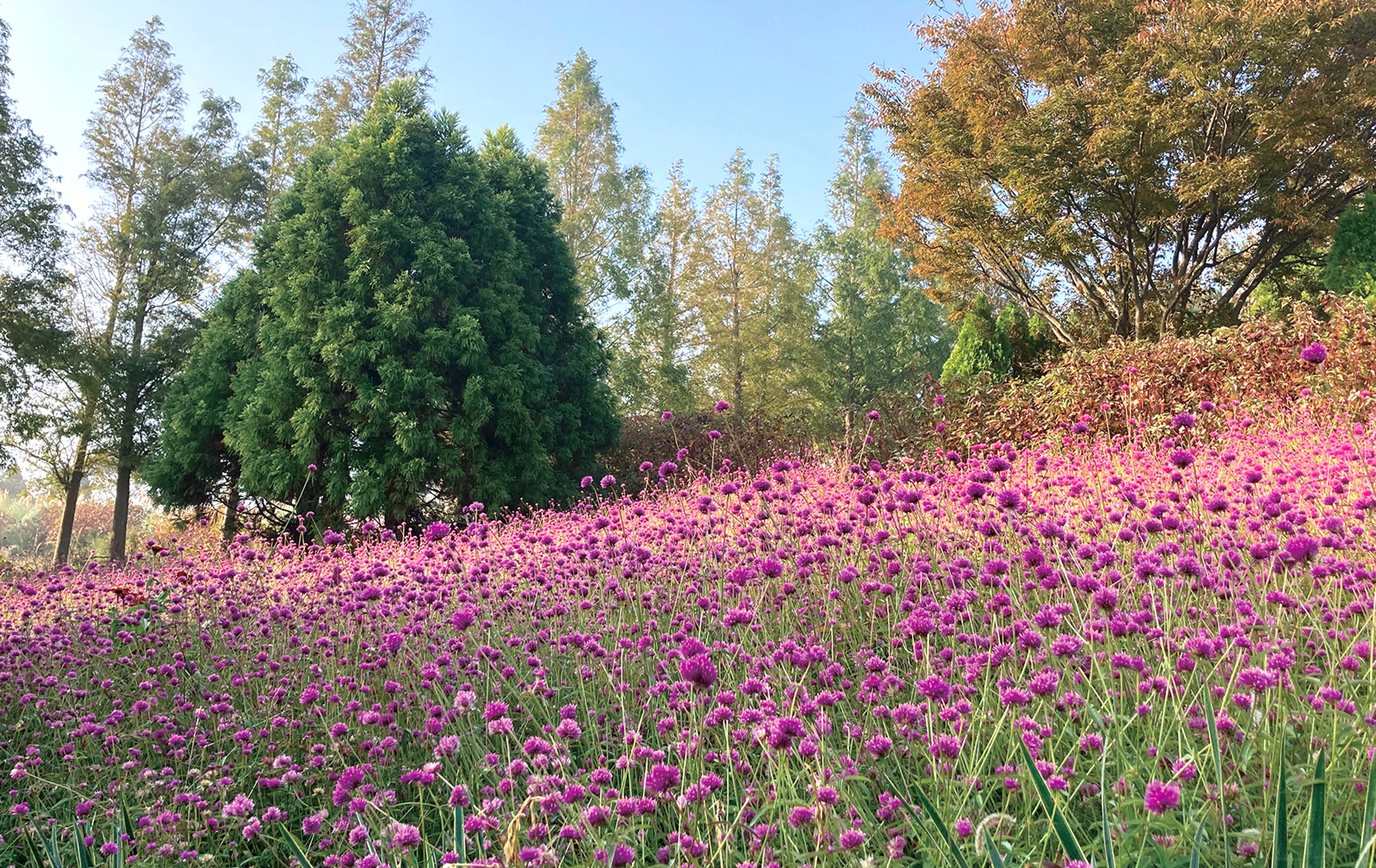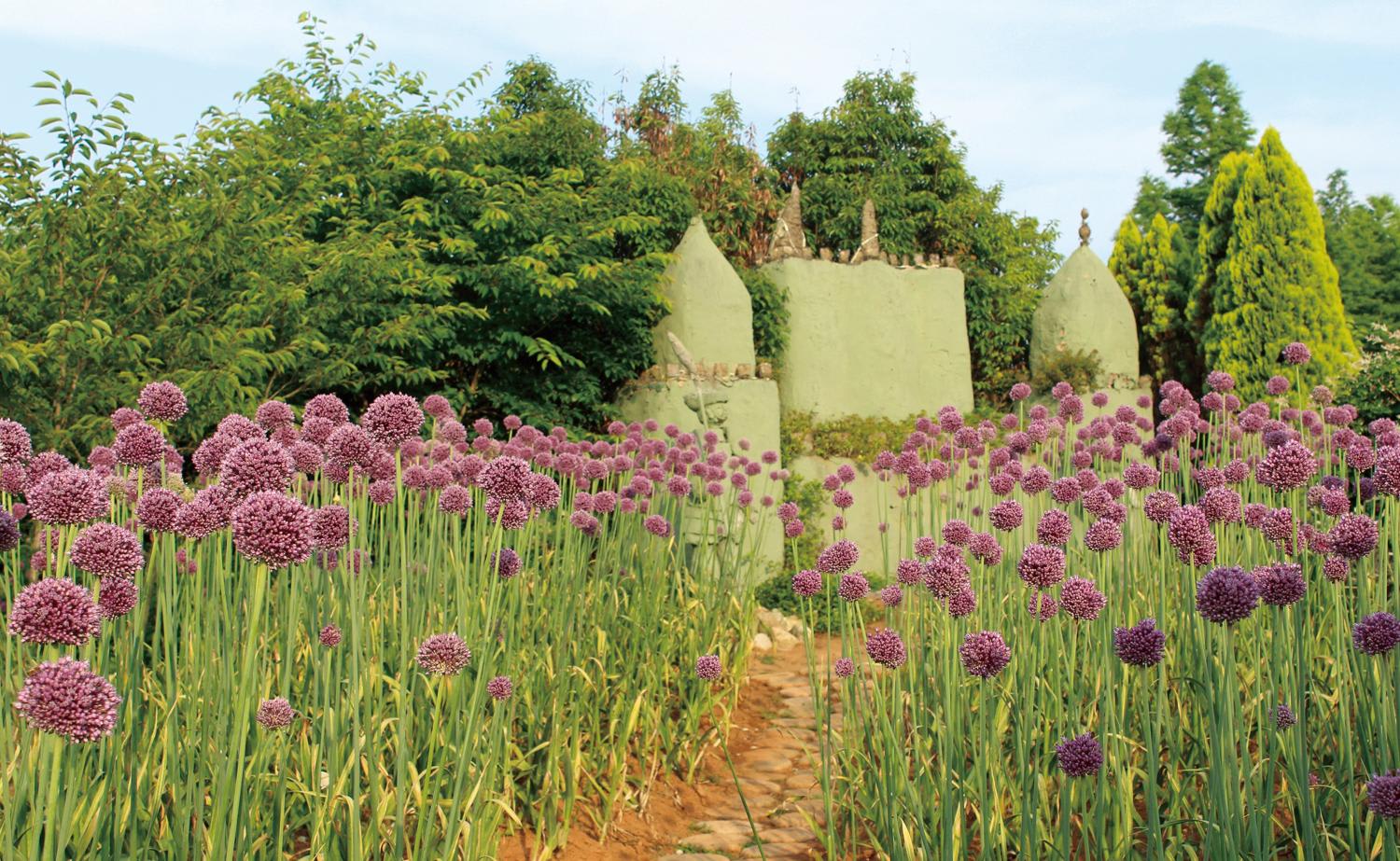 "Kamille" is German for chamomile and it is one of the many flowers blooming in Kamille Farm Herb Garden. There are actually 10 garden themes to explore, from the Le Petit Prince Garden with fountains, sculptures and flowers to the Cake Garden, where the flower beds are arranged like the cut slices of a round cake.
You don't want to miss the Lavender Garden, and Chamomile & Sage Garden to see those popular blooms in person either. Got kids? Take them to the Animal Garden to feed donkeys, goats and mini pigs. Other Instagrammable sights include the nearby Mongsanpo Beach from Windy Hill, the most famous building in Farm Kamille.
Surely, a garden that grows herbs and flowers would also have products made from the greenery grown and harvested onsite? You'll find more than 100 types of products such as cosmetics, oils and teas on sale at the Herb Shop, which doubles up as a cafe. It is the place to try your hands at cooking with herbs, soap making, woodcraft, making pressed flowers and more. And if you grow tired from the walking, give the herbal foot bath a go while sipping a cup of herbal tea.
5. ODOSAN MOUNTAIN HEALING FOREST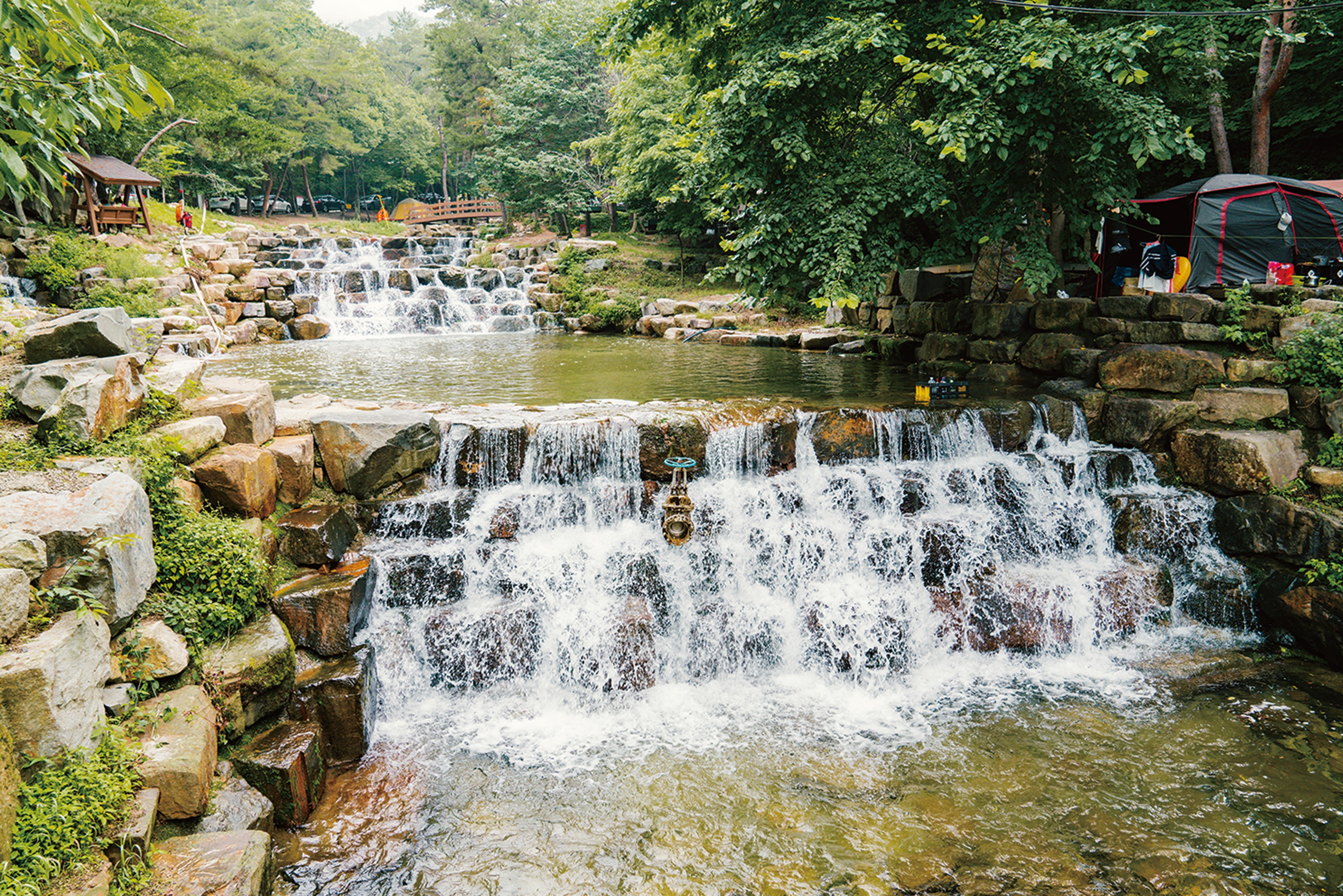 Pine trees are revered in Korean culture. The sturdy trunks formed the building blocks of the country's Joseon-era palaces and temples, while its branches fired the ancient kilns that made Korea's prized white porcelain pottery. For those in pursuit of wellness, pine trees are also the source of health-giving phytoncides such as the centuries-old ones of Odosan Mountain.
Located in the Odosan Mountain Healing Forest, 700m above sea level, the forest can be self-explored or with a guide (book a day before; the guides don't work on Tuesdays and Wednesdays) for a personalised hike. Either way, you couldn't ask for a more scenic ancient pine forest with a clear-water river flowing in the nearby valley.
The forest's Healing Center offers two broad categories of wellness programmes: Forest and thermal therapy programmes. Depending on what you choose, you could be participating in a walking meditation, hammock meditation, random yoga, family treasure hunt or aromatherapy. The thermal programmes are affordable and popular but because of COVID-19, only outdoors treatments such as foot baths and foot massages are available.
Camping is allowed at approved sites scattered around the valley floor. Otherwise, you could stay in one of the 24 rooms available at the Healing Center.
6. SEOGWIPO HEALING FOREST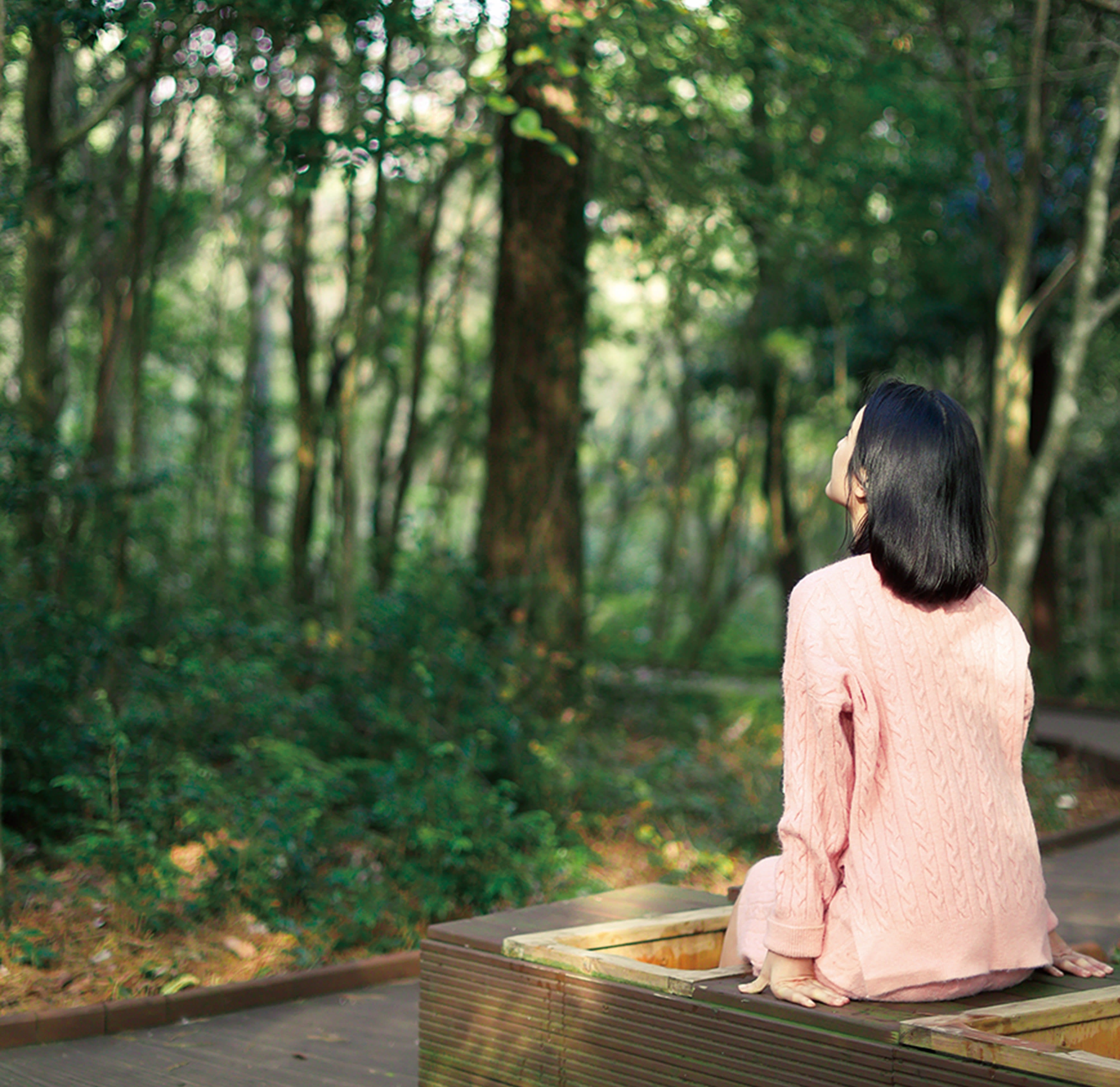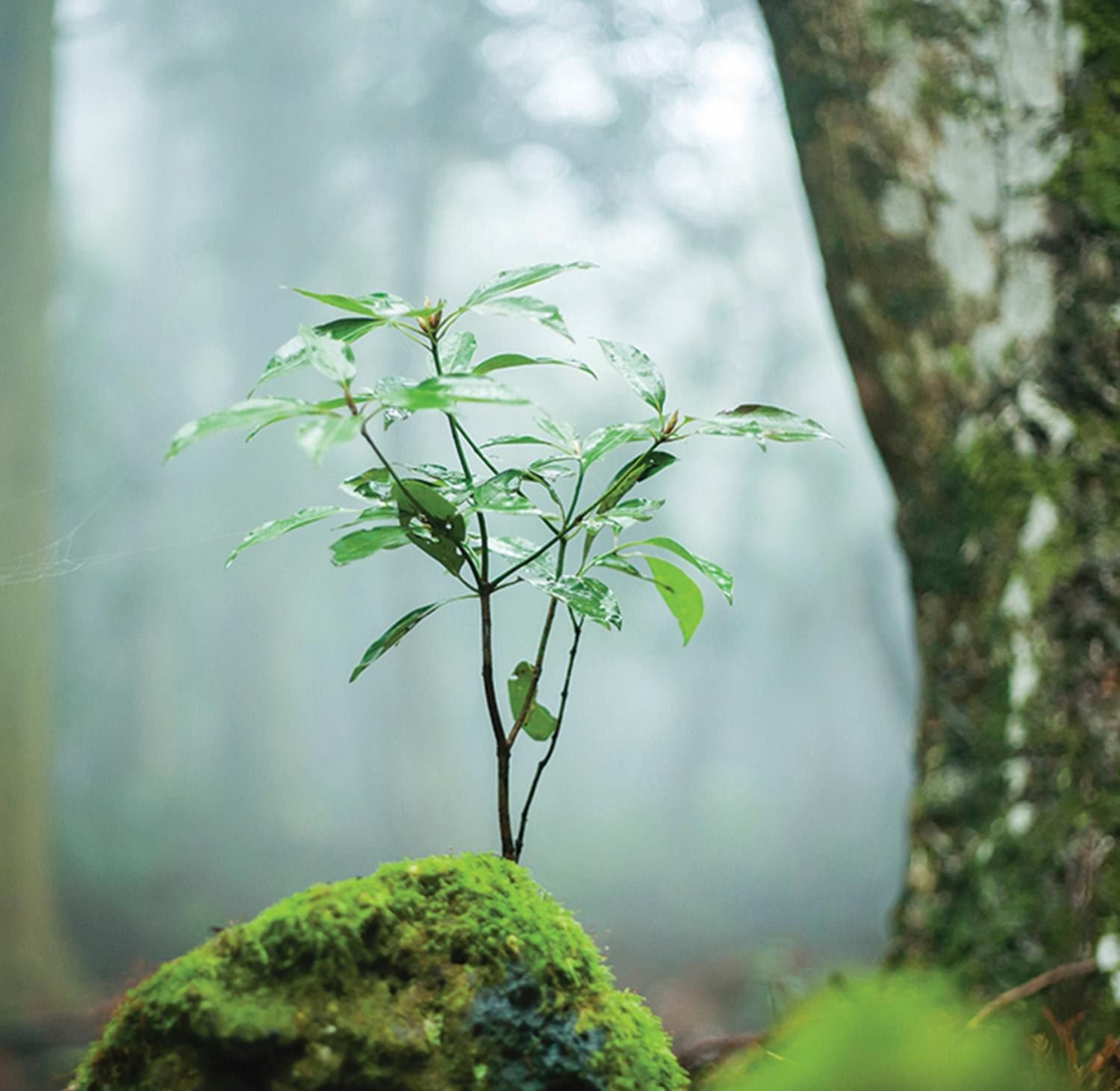 You can also find forest trails amidst cypress and cedar trees on renowned Jeju Island. The award-winning Seogwipo Healing Forest is set away from the touristy crowds and is really quite the retreat for the senses. Since the forest covers a range of elevation between 320m and 760m above sea level, you'll experience flora and fauna varieties from both temperate and sub-tropical regions.
There are 10 trails that cover 11km in total distance to choose from. The first trail is 1.9km long and starts at the visitor centre before connecting with the rest of the nine trails. Reservations are needed before each walk.
Healing programmes that supposedly boost your immunity are available as well. Each session is led by a qualified forest-healing instructor, and there are three broad categories to choose from: For families with young children, stressed office workers and adults in general.
Children familiarise themselves with the forest through games, while grown-ups enjoy educational walks, learn breathing techniques, meditate, soak in outdoor foot baths, and partake in tea ceremonies to restore balance and peace in the body and mind.
Accommodation is capped at three consecutive nights per reservation, and you're only allowed one reservation. You'll also have to bring your own toiletries. The booking website is in Korean so be prepared to use Google Translate or ask someone proficient in the language to help.
7. GEUMGANGSONG ECORIUM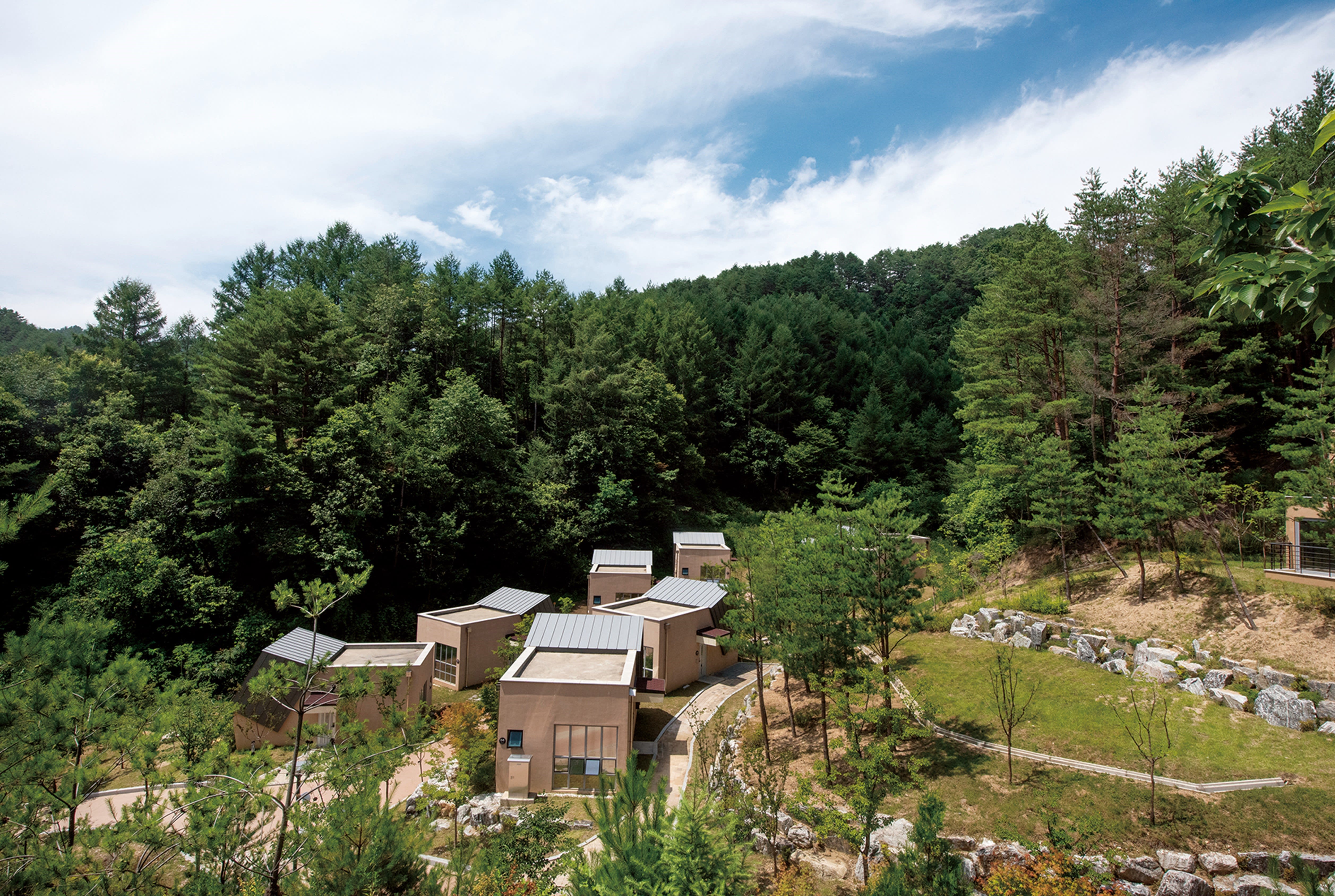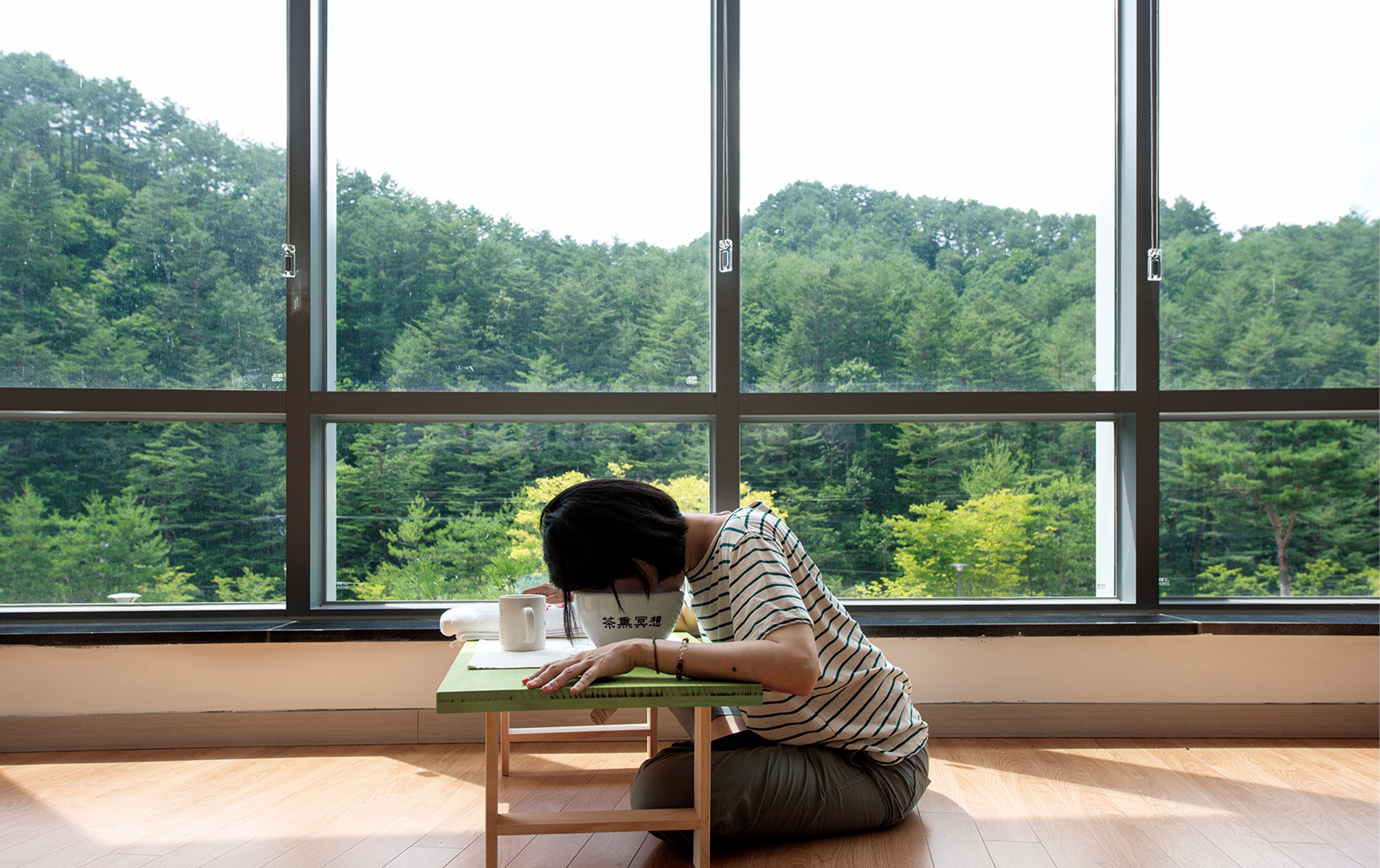 Deep in the Taebaek Mountain range, which stretches from North to South Korea, sits the Geumgangsong Ecorium. You'd never have guessed that this very location is on former royal grounds during the Joseon era and was off limits to commoners.
Today, the 1,800ha forest is home to nearly 80,000 pine trees as well as this forest leisure facility that consists of accommodation, an exhibition centre, forest trails and a healing centre.
Hiking here is reminiscent of the trade route that merchants took, thanks to the partial restoration of the old Sibiryeong Pass. However, unlike those merchants of yore, hiking reservations are required and it is recommended that you dress for the activity.
Back at Geumgangsong Ecorium, its Re:Birth wellness programme follows a defined schedule that includes forest trail trekking, yoga, soap making and Chahun meditation, where you inhale the warm steam of tea to purify your face and body.
The accommodation here is varied: From two to four persons per room to large rooms that fit 10. Some rooms have skylights for you to lie down and watch the stars – perfect when the lights go off at 10pm.