Nintendo life-size video game coming to Universal Studios Japan this year
Super Nintendo World is slated to open at the Osaka theme park ahead of the 2020 Olympics in Japan, and is also headed to Singapore in the future.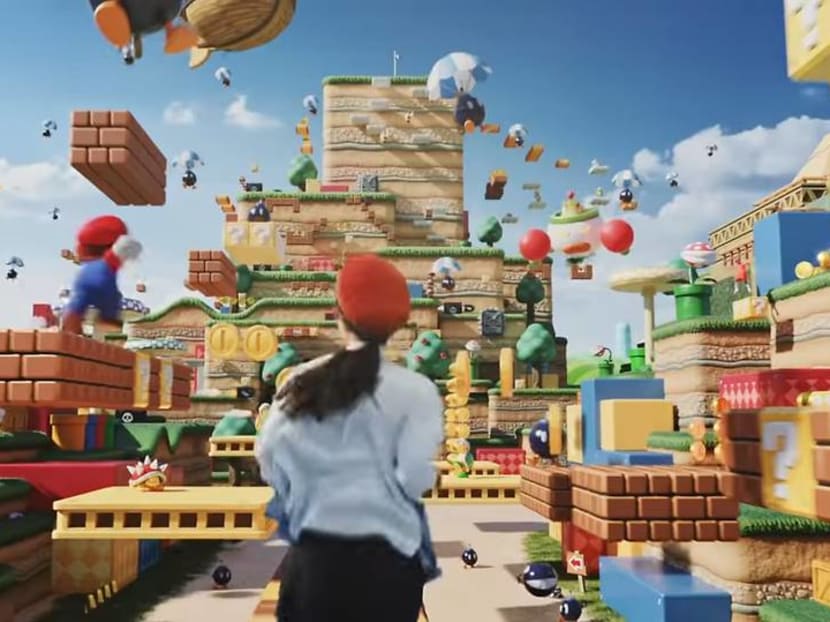 Want to feel like you're part of a real-life video game? That may soon happen when Super Nintendo World opens this year in time for the 2020 Summer Olympics in Japan. 
According to the press release, "guests will feel as if they are playing inside their favourite Nintendo video games – in real life."
The one-of-a-kind attraction is expected to function as a mini theme park within Universal Studios Japan (USJ) in Osaka, developed with Super Mario creator Shigeru Miyamoto.
The good news is that, according to the press release, the format is expected to be replicated by Universal theme parks in Hollywood, Orlando and Singapore, although no dates have been mentioned. 
Park-goers can slap on a wearable wristband called the Power Up Band that works with a smartphone app, and then collect coins and hit Question Blocks while exploring the area in real life. Visitors will be ranked by the total number of coins they manage to collect. 
Each band is themed to a different character so visitors can choose their favourite. 
USJ CEO JL Bonnier said at a briefing in Osaka on Tuesday (Jan 14) that "Super Nintendo World will provide an experience you cannot have anywhere else."
It's said that the park will follow classic Nintendo game themes, revolving around a mission to recover a golden mushroom stolen by protagonist Bowser Jr. Fans may also recognise familiar game locations such as the Mushroom Kingdom, Mario Kart, Peach's Castle and Bowser's Fortress.
For a glimpse of what's to come, Nintendo released a music video to a new song called We Are Born To Play by Galantis and Charli XCX.
Plans for the theme park were first announced in May 2015 by Nintendo's late founder.