Sydney for foodies: The ultimate guide from cafes and bars to experiential dining
The capital city of the Australian state of New South Wales is your gateway to incredible adventures. But before Singaporeans get started on their holiday, it's best to know where all the great food's at – and we've got you covered.
In partnership with Destination NSW.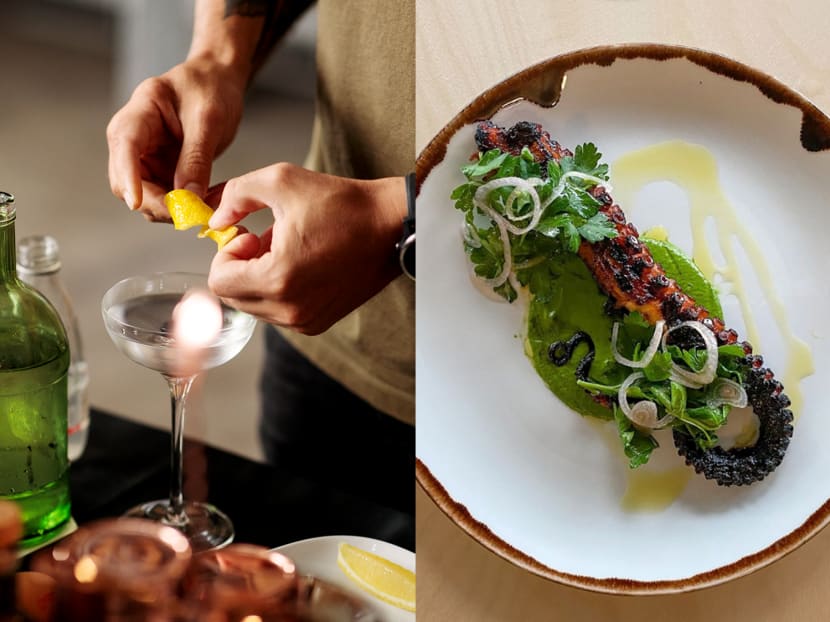 If you're heading off to Sydney anytime soon, it's time to revisit one of the country's most eclectic culinary scenes, with its ever-evolving choices ranging from casual bistro eats to award-winning restaurants across different suburbs. For foodies with an appetite for excitement, here are the must-try places in and around Sydney.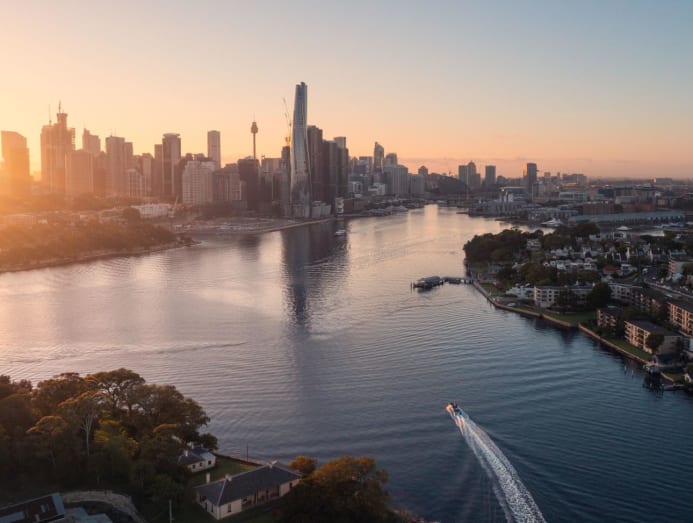 CAFE HOPPING
No visit is complete without visiting a cafe or two – and the truth is, it's virtually impossible not to have coffee in one. If you've visited before or, like many Singaporeans, have studied there, you'd already have your favourites.
In the industrial district of Alexandria, Genovese Coffee House has taken over and artfully converted a warehouse for its first hospitality outpost outside of Melbourne. The Genovese family has been roasting coffee beans since 1970 in Melbourne but chose Sydney for their first cafe.
The decor is chic with Parisian cafe chairs, exposed brick walls and warm blonde wood accents. Italian bites are served alongside their coffees so expect panini sandwiches with mortadella, prosciutto di parma or salami, and pressed focaccia sandwiches in the late afternoons. On the weekends, see their deli plates with cheeses and house-cured meats. Don't miss the treats baked in-house like the Hazelnut Bombolone and Cannoli, only while stocks last.
What started as a pop-up and overflow space for its sister cafe, the famed Room Ten at Llankelly Place, Pina Potts Point is now a standalone, with standout items such as the bacon and egg roll (A$14, or S$13.50), or classics such as the avocado toast with herb oil (A$15). Wash that all down with a coffee or if you're feeling like cooling off at lunch, craft beers and ciders are available as are local brews by Lord Nelson Brewery.
There's also The Goodsline, a cafe built on the remains of Sydney's industrial area Pyrmont. Its name is a throwback to its heritage and celebrates all things train-related as this was where a light-rail system carried goods from the wharves to the Western suburbs of Parramatta.
Its founder Jack Hanna was part of the brains behind The Grounds of Alexandria (more on that later). The menu is big on puns – like the All Aboard Breakfast (A$28), an all-in brekkie with eggs done your way, free-range bacon, breakfast sausages, roasted tomatoes, field mushrooms, hash, tomato relish and toast.
For lunch, indulge in "The Goods" cheeseburger (A$24) featuring a chargrilled double beef patty, cheese, dill pickles, spiced mayo on a potato bun, served with a side of fries.
Hanna is also a former World Latte Champion barista as well as a coffee bean roaster, so the coffee at The Goodsline is carefully selected. For fancy drinks, there's Espresso Tonic (A$9), which puts single origin espresso with a sparkling tonic. Non-coffee drinkers must try the Moon-Choc Of My life (A$7), a take on melted chocolate using Belgian Callebaut ganache and fluffy marshmallows.
EXPERIENTIAL DINING
When it comes to dining experiences, Sydney's right up there. Start at the historic precinct, The Rocks, with a visit to Hickson House. Situated in the Metcalfe Bond stores built in the early 1910s, it offers distillery tours, displaying its gin and whisky production processes. You'll get a chance to sample spirits made on-site including its Hickson Gin, which are distilled in custom-made copper pot stills. After the tour, make your way to the Hickson House Bar where you'll find more than 600 bottles from around the world, plus Australian-made spirits, and hard-to-find whiskies.
Next is The Grounds of Alexandria, which isn't new but worth the trek to Alexandria for its thematic events across three dining concepts – The Grounds of Alexandria Cafe, The Potting Shed and The Garden – which for a limited time, have taken on a Mad Hatter's Wonderland theme inspired by the works of Lewis Caroll.
We recommend Mad Hatters' High Tea (A$85) for a lavish afternoon tea, created with seasonal produce sourced across the country, set in a delightful yet otherworldly space, overhanging with lush flowers.
Visits to the Grounds are open but bookings are essential for the High Tea and be reminded that access to the Grounds after 4.30pm is only for guests with bookings and private events.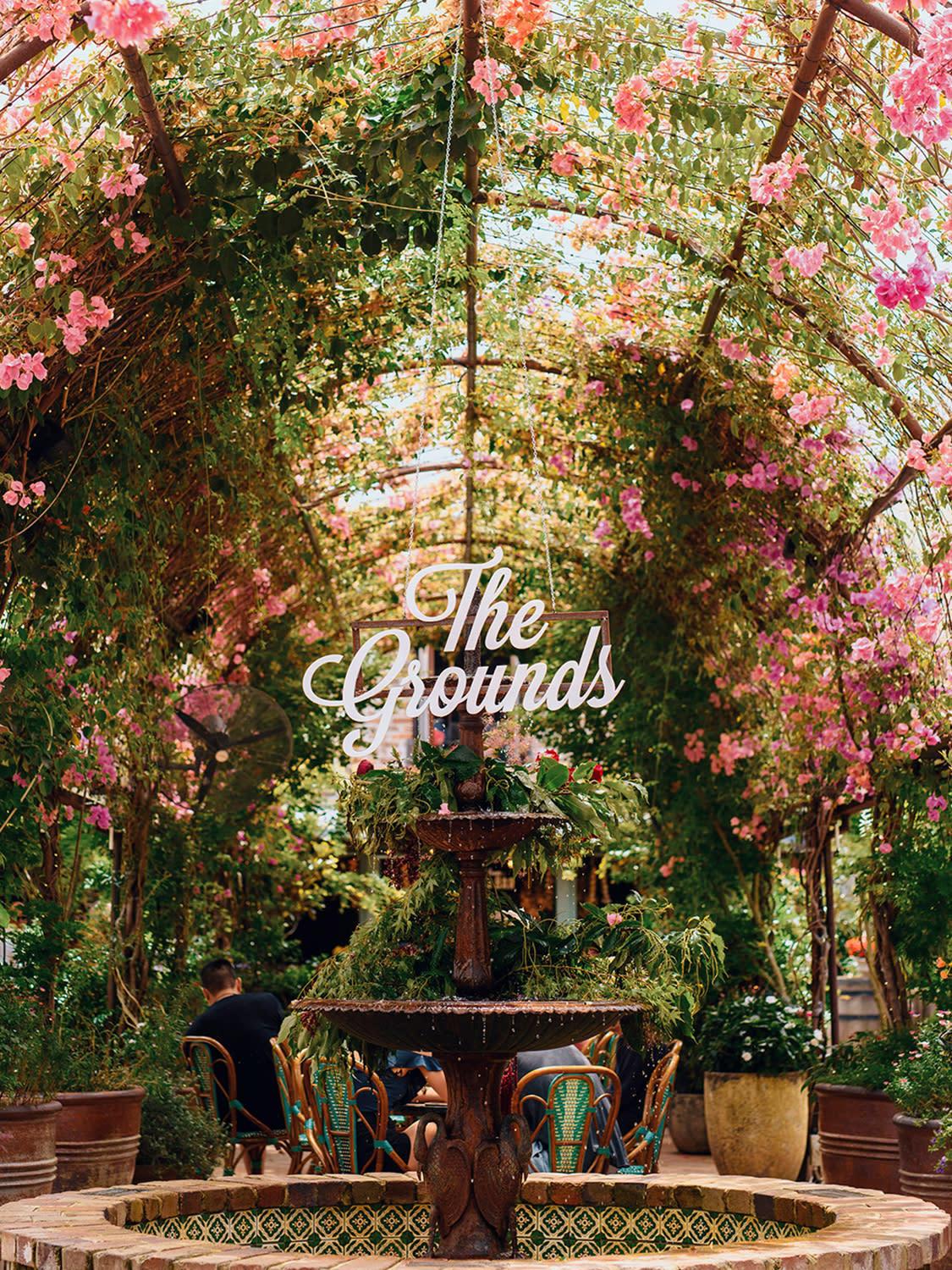 Beyond the city, there are experiences which you can enjoy farther afield.
Archie Rose Distillery
allows you to get creative with their Blend Your Own Gin (A$119) experience. Located in the industrial area of Rosebery, this distillery has its own bar and the session allows you to blend your own bottles of gin using botanical distillates.
Archie Rose Distillery also offers a distillery tour, which takes one through the history of gin, the process of gin-distilling or a gin-tasting session. It has also started to distil whisky and also conducts a Blend Your Own Whisky Class (A$129). Round off your visit at the Archie Rose Bar and try their locally-sourced produce, paired with gin or whisky flights or boilermakers – craft beers accompanying spirits.
JUST DRINKS AT THE BAR
Speaking of drinks, if you're just looking for a spot to grab one and take some pictures, Sydney has loads to offer, from places with harbour views to hole-in-the-wall speakeasy-style bars.
Barangaroo is an empty industrial space behind Millers' Point, which holds significance in the indigenous Australian community. It was named after Barangaroo, a powerful leader of the Cammeraygal people, who played a key role in her community during the early colonial days.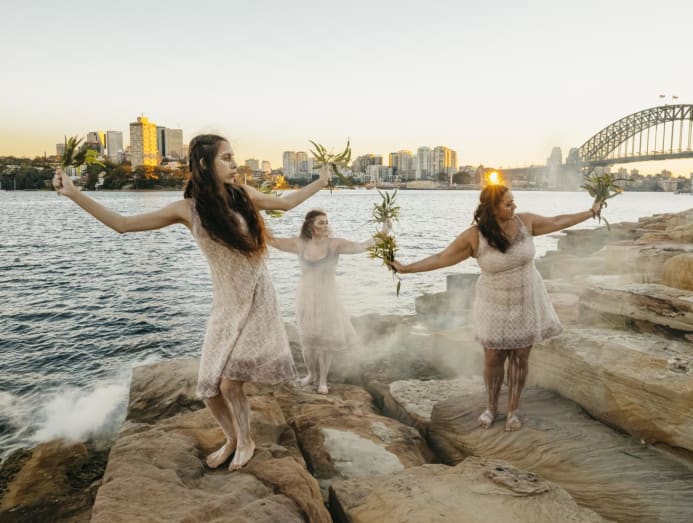 The newly imagined space was originally the territory of the traditional guardians of the Sydney city region. In the 1800s, the area was turned into wharves and saw the development of Millers Point gasworks supplying gas to much of the city suburbs.
Up until redevelopment of the area, there wasn't much beyond The Rocks which feature original sandstone buildings and pubs built in the 1840s such as the Lord Nelson Brewery which still makes its own ales or the Hero of Waterloo, known for its secret tunnels which transport drunks as sailors back on ships. The entire area is now also home to the Barangaroo Reserve, honouring the great Barangaroo, with venues like Barangaroo House and Crown Sydney.
Need a haircut or a shave? Have it with a cocktail or a G&T. The Barber Shop at Barangaroo is firstly a gentleman's grooming spot. Six barber chairs taking centre stage and you can get a hot towel shave, beard trims and haircuts. Its compact bar serves up more than 40 gins including pre-mixed cocktails which are easy to serve, given its small space. Also, popular cocktails from its Barber Shop York Street outlet are also available at the Barangaroo outpost.
Our advice though: Get the haircut and the shave before your drinks.
Over at Sydney's Central Business District, Shell House is the only surviving interwar commercial palazzo-style building in the area. Within walking distance to the Opera House and Circular Quay, the landmark also houses the iconic 400-tonne clock in its clocktower.
Opened in late 2021, it celebrates the Art Deco period across its four concepts: The Menzies Bar, The Dining Room & Terrace, Clocktower Bar and its Sky Bar on the top floor.
The idea is to get a drink at any of its three bars before walking for your dinner reservation at their toned-down luxe Dining Room & Terrace.
Menzies Bar is a European-styled bistro bar with bistro bites, wines and cocktails available all day and into the night. The Clocktower Bar is a classic cocktail bar, housed within the clock itself, having its clock mechanisms perched above the bar, paying homage to its heritage. Try its Clock Negroni (A$24), a heady mix of Tanqueray gin, a house sweet vermouth and Campari.
The Sky Bar on level ten wraps around the clock tower and features floor-to-ceiling glass bi-fold doors, allowing one to walk into the open-to-sky terrace and soak in the city views. Order the Clooney Tunes (A$22) with Casamigos Reposado tequila, mezcal, pineapple, fino sherry, jasmine honey and fresh lemon.
In the inner city, there's Re, which was named one of the World's Best Bars of 2021. It's also been named the World's Most Sustainable Bar, thanks to founder Matt Whiley's inventive approach to hospitality.
Re features tabletops, and staircases made with recycled bottles to look like terrazzo while glassware with minor imperfections were saved from the scrapheap. Even their drink coasters are made from post-consumer plastics.
House cocktails featuring out-of-the-box ingredients and surpluses from seven Sydney establishments include the Poly – Cheese Whey (A$23) that has bourbon, wagyu fat, whey, koji berries, Islay Single Malt and Vermouth. Or the Tokyo Lamington – Lamington Offcuts ($23) with ingredients from the bakery to make their Lamington vodka, Tanqueray gin, bergamot vermouth, and pickled bergamot.
RESTAURANT EATS
The city's best eats are now spread all over the city and for some, it is a hike. Starting our shortlist of must-try places is Civico 47. It's located at the former spot of Lucio's, a 40-year institution, and is now helmed by Matteo Zamboni who has cut his teeth at three Michelin-starred La Pergola in Rome and other famed establishments like Ristorante Cracco in Milan.
Zamboni's reimagines classic Italian fare with an inventive twist so don't be surprised when you spot un-Italian ingredients on the menu – judging from the Instagram tags, the tastes work. Try the King prawn pasta with Bok choy (A$36) or the Angus beef with quince and black garlic vinegar (A$51).
The inventive menu is juxtaposed against the simple and uncluttered white walls, accented with blue tone-on-tone bar, allowing the food to truly stand out.
Topikos combines both bar and restaurant in its expansive Bondi Beach location. A sister-brand to Shell House, Topikos is slick Greek, set in an expansive 200-plus seater, combining its bright Aegean blue dining room, with a roomy 100-seater bar plus an outdoor terrace to enjoy Bondi's beachside vibes.
The wine list is Mediterranean focused, with Greek and Italian wines in abundance. The menu, though, is a standout with traditional recipes that even a Greek yiayia (or grandmother) would approve.
Consider the Saganaki cheese (A$18), grilled to melted perfection with black pepper and served drizzled with honey. Other highlights include the woodfired octopus with spanaki sauce (A$30) and the classic lamb souvlaki (A$16), served with house-made pita bread, zhoug sauce (cilantro, garlic, chilli peppers, spices and olive oil) and a fennel salad.
Meanwhile, legendary chef Neil Perry was supposed to retire mid-2020. But luckily for the rest of us, he spotted a restaurant space in Sydney's Double Bay suburb and cancelled his retirement. What transpired is Margaret, named for Perry's mother and it honours her with a tastefully done 170-seat restaurant with stunning interiors of blush, taupe and neutrals.
With 35 years of experience under his belt, numerous ventures (who can forget the early success of Rockpool?), Margaret is Perry's solo venture and offers a more relaxed vibe. The menu though, is anything but. Perry's attention to fresh produce, and his signature fusion of Mediterranean and Asian flavours to complement each other is the reason you visit Margaret.
Perry is also such a legend that his menu features unique pairings and collabs with local brands like the olive oil used in Bruce's King George Whiting with Lemon and Margaret x Cobram Estate Hojiblanca Olive Oil (A$55).
Save space for your final course because you could end up with a sweet or a cheese selection, or both. There are Perry's classics like caramelised pear mille-feuille (A$16) or Neil's flourless chocolate cake with whipped cream (A$16). Or pay homage to the region's specialty cheeses (A$14 to A$38) from the producers from New South Wales to Victoria, South Australia and even New Zealand.
For more travel inspiration on New South Wales, go to https://www.sydney.com/