3 epic road trips you should take from Sydney: Blue Mountains, Legendary Pacific Coast Drive, the Outback
Think you're up for an off-the-beaten track experience? Level up from the usual Sydney day-trips with these options that let you relish scenic coastal drives and more.
In partnership with Destination NSW.
There's nothing like a road trip to create travel memories – and Australia's New South Wales (NSW) has got some of the best options. Once you're done exploring Sydney and taking short day trips, aim for something bigger.
Start your road trip from Sydney and be enthralled by the outer regions of the Greater Blue Mountains for amazing mountain views or head to the Outback from Central NSW to indulge in a little history and adventure.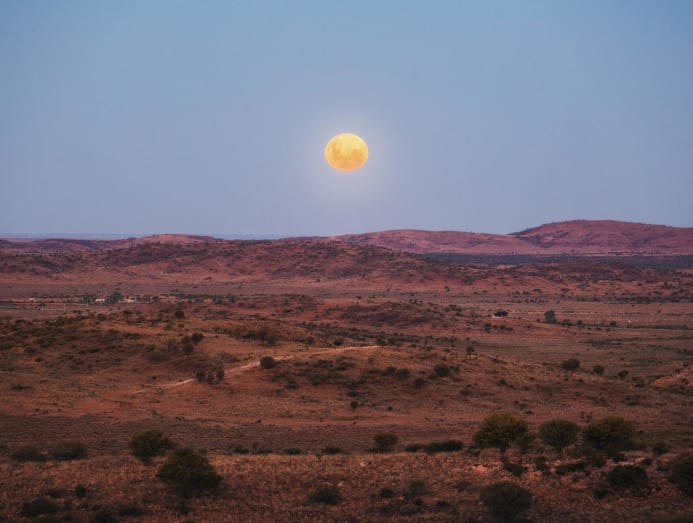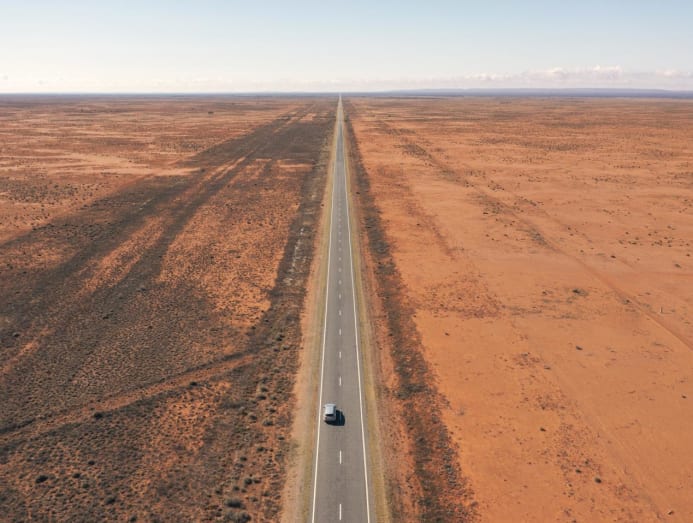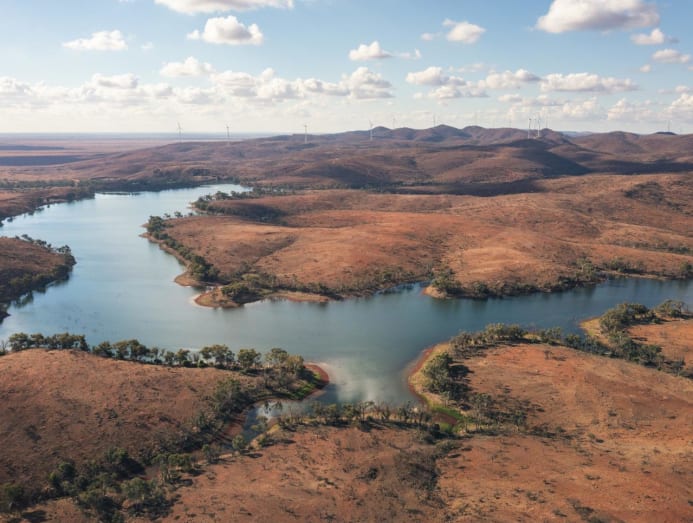 You can also cruise along the Legendary Pacific Coast Drive that takes you along the clear and white beaches of the Central Coast where you can surf, sail and maybe catch the annual whale migration. Or explore the giant sand dunes on four wheel drives. Road-trippers from seven to 70 will enjoy the variety on these epic road trips.
GREATER BLUE MOUNTAINS
The Blue Mountains was inscribed in the UNESCO World Heritage List in 2000 in recognition of the area's significant natural plant and animal life. Your road trip will take you through winding roads that's 355km westward across seven key stops surrounding the mountains.
Depending on how much time you'd like to take exploring the region, this road trip may take up to four days and why not? The Blue Mountains and its surrounds are a beautiful place to recharge after a long day's drive and of exploring.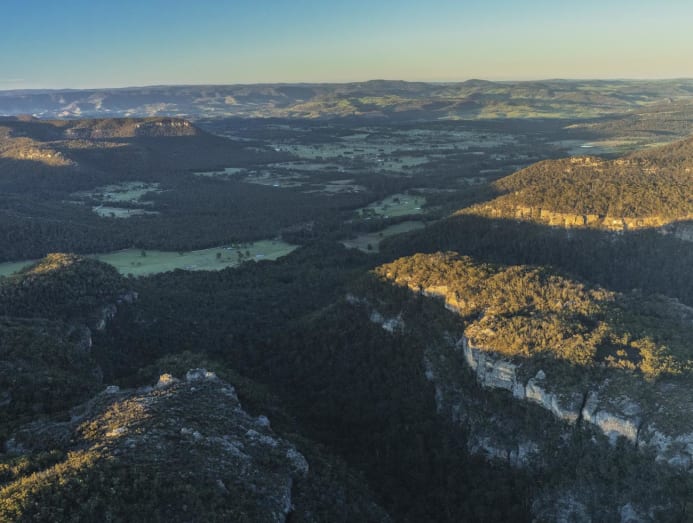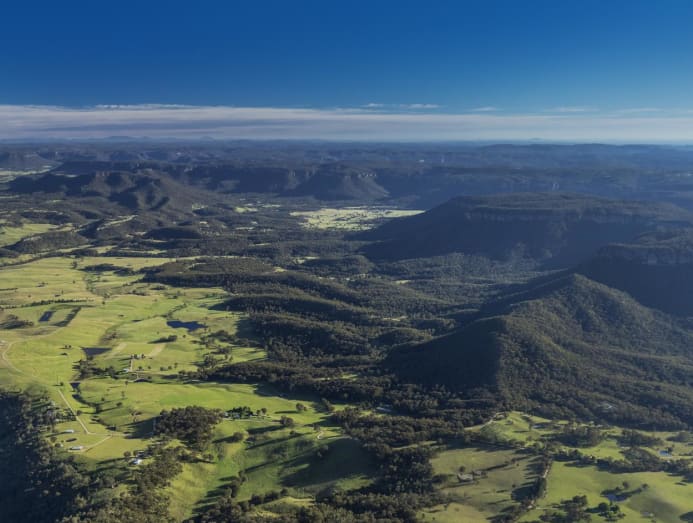 The key towns and tourist attractions you'll pass are: Leura, Katoomba, Megalong Valley, Blackheath, Lithgow and Jenolan Caves. You can build your own road trip with this guide.
Must-see stop #1: Katoomba & the Three Sisters
Take a 30-minute ride after Leura and head 25km towards Katoomba where you'll see the famed Three Sisters. The natural sandstone peaks created from millions of years ago has its own cultural history. According to Aboriginal lore, three sisters fell in love with three brothers from the neighbouring tribe, which was forbidden by tribal law at the time. This led to a war and a witch doctor decided to help the three sisters, turning them into stone during the battle to protect them. However, he died before he was able to transform them back and the sisters supposedly remain as large rock formations to this day.
There are a few ways to enjoy the panoramic views. You can take a walk from Echo Point at Katoomba to see the Three Sisters, nearly 1km above sea level. Experience the eucalyptus forest, bird watch for crimson rosellas and the superb lyrebird, and breathe in the fresh mountain air.
Alternatively, get on Scenic World and take the Scenic Railway, the world's steepest single-track funicular at a 52-degree incline in the open terrain. It goes through a cliff tunnel before emerging in the Jamison Valley. Then hop on the world's largest aerial cable car in the Southern Hemisphere, the Scenic World Skyway. You glide 270m above the ancient ravines as it takes you across 720m for the best views of the Katoomba Falls, Three Sisters, and the Jamison Valley. If you're averse to heights, be warned: The floors are glass panelled, offering a view of the rainforest canopy.
For more information about the Three Sisters walk, go here.
Must-see stop #2: Jenolan Caves
The Jenolan Caves are one of the most ancient open caves in the world with the most limestone formations. It is generally considered to be one of the great natural wonders of Australia. The caves are a maze of stalactites caverns and passageways with underground rivers.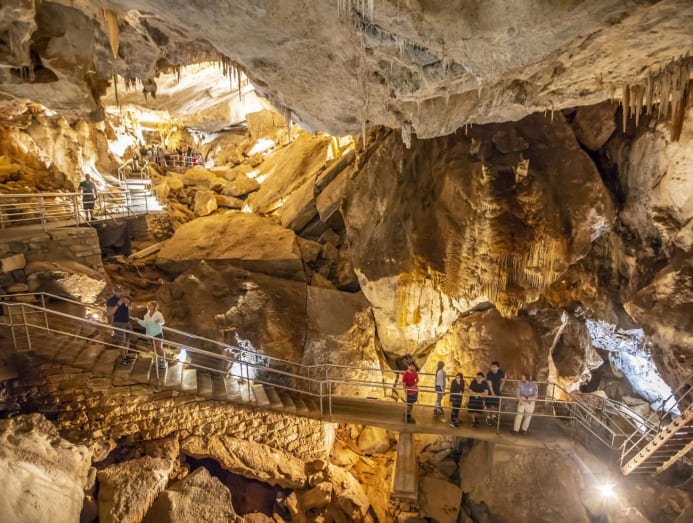 Guided tours are essential to understanding these caves – and most importantly to navigating an extensive system of 300 caves. Don't worry though, only 10 have been shortlisted for guided tours and each cave takes between one to two hours. As they are open only from Wednesdays to Sundays and it's a two-hour drive, be sure to book and plan ahead for your accommodations after.
For information and ways to plan your way there, go here. 
Must-do activity #1: Visit Bilpin Cider Co
Yes, it's a cider company but it's so much more. Situated in the small town of Bilpin, the Bilpin Cider Co is set on 10 acres of land overlooking the Blue Mountains. It's a cider company that has its own apple orchard and is home to friendly sheep and cool alpacas. What's more, the stunning grounds also has an all-season garden so you'll see azaleas in spring, roses and hydrangeas in summer, and daffodils, irises and tulips in winter.
The grounds are open for picnics on weekends and you can order hampers to make a day of it. And yes, kids can enjoy the non-alcoholic ciders available. Check it out here.
Must-do activity #2: Stay at a vineyard
There are wineries and then there are wineries. The Dryridge Estate is a boutique vineyard about 20 minutes from Blackheath, the nearest township around the Blue Mountains. The vineyard is off the Megalong Valley, which is at the centre of Sydney's water catchment area and adjacent to the Blue Mountains National Park. Its vineyard soil is attributed to the molten igneous rock vented into the valley around 17 million years ago.
From Dryridge Estate, you'll also be able to take the Six Foot Track built in 1887, which provides access across Katoomba and the Jenolan Caves.
For more information, go here.
LEGENDARY PACIFIC COAST DRIVE
This epic coastal drive stretches almost 1,000km and comprises charming seaside towns, lush Australian bushland, glimmering coast lines and even giant sand dunes. This drive is officially about 10 to 12 hours long along the Pacific Highway.
These are the key towns you'll pass: Lake Macquarie, Newcastle, Port Stephens, Coffs Harbour, Byron Bay and Tweed Heads. Build your own road trip itinerary with this guide.
Must-see stop #1: Newcastle
You'll start in Sydney, landing in Lake Macquarie, where you can indulge in a host of water sports. The beachside town of Newcastle is packed with surfers, cool cafes, bars and golden sandy beaches.
Apart from Mereweather Beach, you can enjoy baths at the Mereweather Ocean Baths, the largest baths complex in the Southern Hemisphere (which is free and perfect for your Instagram shots).
Adventure-seekers can try out the Treetops Adventure Park, with its 20 different ziplines, up to 25m high, and 90 aerial challenges which you can do at your comfort and pace. Don't worry if you're a novice or have young children as you can choose your courses according to experience and confidence level.
Must-see stop #2: Port Stephens
This seaside getaway is home to 26 beaches, a bay teeming with marine wildlife, and giant sand dunes. Catch the whales migrating from May to October or see if you can spot any of over 140 bottlenose dolphins that call Port Stephens home.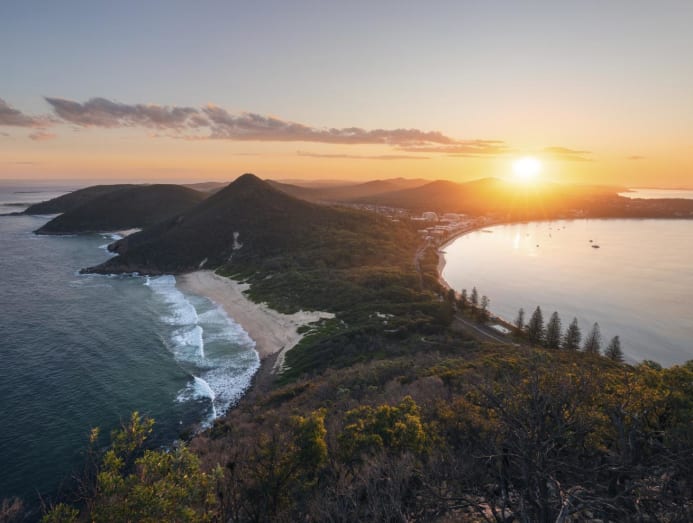 Take the Tomaree Head Summit Walk at the Tomaree National Park to get panoramic views of the port as well as its surrounding region. The 2km walk is steep but it's a small price to pay for the Instagram-worthy views.
Alternatively, you can enjoy the giant sand dunes as you explore Stockton Beach on four-wheel drives with Sand Dune Safaris and even try sandboarding! Otherwise, take the terrain less travelled from bush to beach, and learn about the Aboriginal culture of the region as you navigate on quadbikes with tours courtesy of Sand Dune Adventures.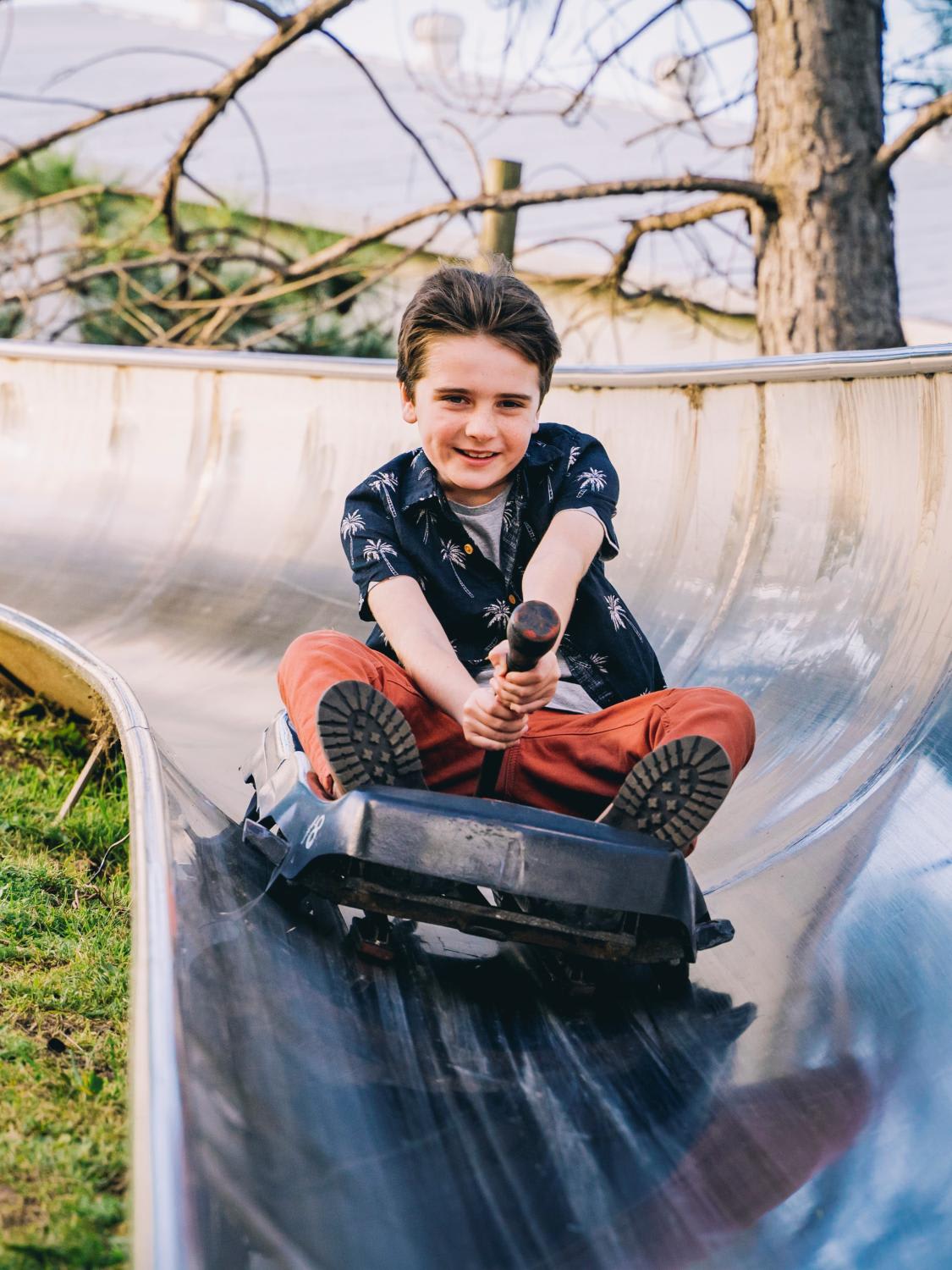 Other must-do things on this road trip include a stop at

Coffs Harbour

for the

Big Banana Fun Park

, where 45 acres of fun comes in the form of waterslides, tobogganing, laser tag, ice skating and even mini golf.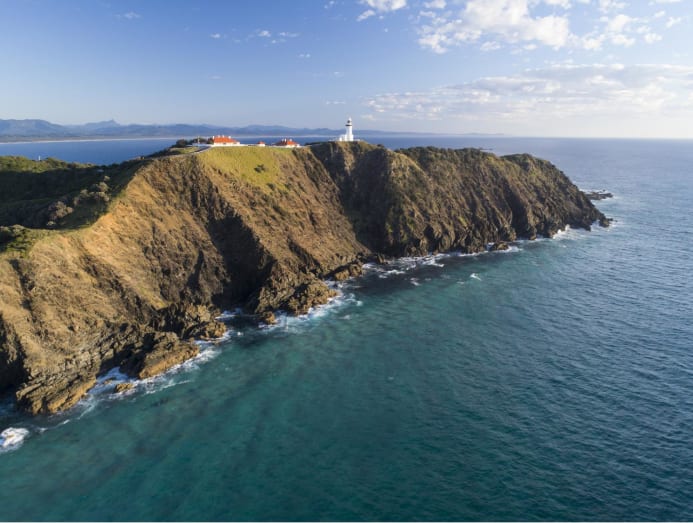 Or stop by Byron Bay, loved for its laidback and eclectic style. Enjoy spectacular views of the coast and take a trip to its hinterland rainforest. Alternatively, enjoy wandering through the markets and have a seasonal lager at the popular Byron Bay Brewery, where they brew beers with seasonal produce.
CENTRAL TO OUTBACK NSW
Travel to the heart of New South Wales and enjoy sweeping panoramic views. Be wowed by the state's well-preserved heritage towns as well as the wild Outback.
Although the drive covers 780km, this road trip brings you out of Sydney and straight into the state's outback in five hours. If you like, you can stretch the trip up to four days. Key towns you'll pass are: Dubbo, Nyngan, Cobar, Wilcannia and Broken Hill.
Must-see stop #1: Dubbo
Make Dubbo your first stop and head to the Taronga Western Plains Zoo. An open African-style zoo, it is home to around 4,000 animals such as lions and tigers, as well as giraffes, rhinoceros and elephants. The zoo also offers a bike riding circuit for you to circle around the plains. There's also an option for overnight stays.  
Apart from zoo animals, quench your thirst for Aboriginal history with an Indigenous First Lesson tour with a tribe elder. You'll walk through the Scarred Canoe Tree and the Axe Grinding site and the surroundings are full of plant and birdlife unique to Australia, so be sure to have your camera at the ready for pictures.
Must-see stop #2: Cobar
Head 400km inland and you'll land at the gold and copper mining central of the 1800s. Cobar used to house one of the largest mining operations in the world in the late 1800s, the Great Cobar Copper Mine, which at its height engaged more than 2,000 workers to manage the mining and processing operations.
Its shafts ran as far down as 430m and its chimney as high as 64m. You can see some of the remnants on the east side of the heritage centre.
For more information, go here.
Must-see stop #3: Broken Hill 
Wrap up your trip by exploring this hard-mining town. Like Cobar, Broken Hill was a place that used to mine and processe minerals such as silver. Now, its once-busy location is equally busy, but with lifestyle shops, cafes, museums and even art galleries that feature local Australian artists such as the Broken Hill City Art Gallery.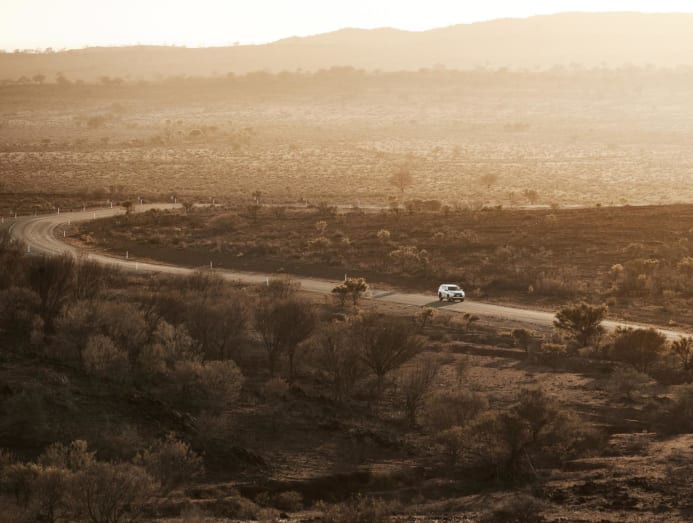 The Living Desert and Sculptures at Living Desert State Park are a must-see when at Broken Hill. The 2,400-acre reserve is nestled among the Barrier Ranges and Broken Hill areas. You should not miss the 12 sandstone sculptures, which has a protected status alongside the native flora and fauna.
Beyond Broken Hill is the gateway to the NSW Outback. Five minutes from the south of Silverton is the Mundi Plains where you'll be wowed by the magnificence of open spaces. The plains stretch as far as the eye can see and, fun fact, they were also the setting for the original Mad Max movie in the 1980s.
For more travel inspiration on New South Wales, go to https://www.sydney.com/