Cheap and cheery: Athens on a budget is a memorable affair
How does a value-for-money holiday that includes crashing at affordable boutique hotels, sniffing out artisanal workshops and dining at lively restaurants sound?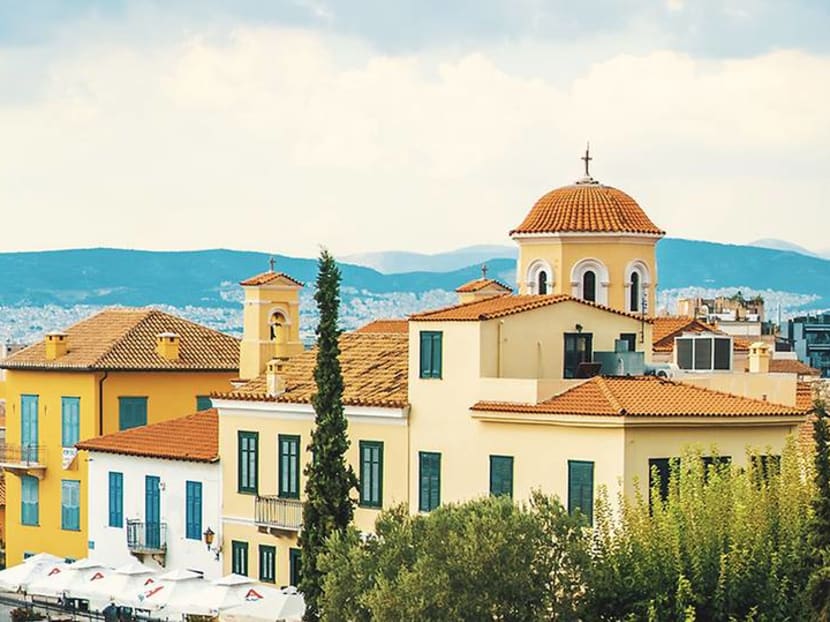 What a difference a few years makes. Not so long ago, Greece was in the grips of an unprecedented economic crisis, crippled by severe austerity measures imposed by a string of creditors and banks. Its deficit had ballooned, whilst economists issued daily dire warnings of an imminent catastrophic economic collapse.

Not surprisingly, "everyone in Greece was in a bad mood!" recalls architect Dimitris Travasaros. "But the crisis is over, and there's so much energy now."

And nowhere is this energy more evident than in the capital, Athens. Everywhere you turn, the signs of regeneration are evident as streets are repaved, workers toil to repair abandoned buildings, and the city's restaurants and ancient monuments heave with enthusiastic tourists.

The cause aided by an attractive cost of living that, if you're a tourist on a budget, makes for a memorable value-for-money holiday. Sure, you could splash out on a suite at the Grand Bretagne overlooking traffic-choked Syntagma Square, but why would you when you could stay at any one of the growing cache of sleek and affordable boutique hotels in up-and-coming neighbourhoods where graffitied shop-fronts lead to winding streets jammed with lively restaurants and boutiques stuffed with antiques, local bakeries, and old-fashioned artisanal workshops?

BOUTIQUE HOTELS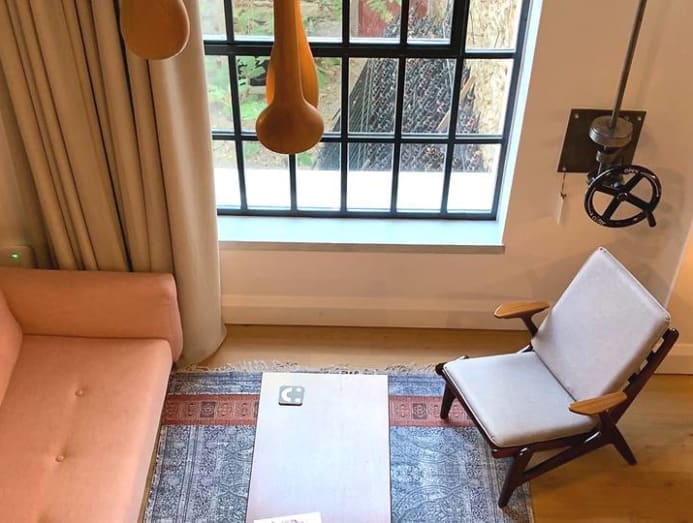 Take, for instance, the one-year-old, Foundry hotel (www.thefoundryhotelathens.com). With just 12-rooms, it's a stylish, modern bolthole and base from which to explore the city. In the summer, a generous picnic breakfast of fruit, sandwiches, juices and cereal takes place in the leafy garden rooftop lined with jasmine and olive trees, with a million-dollar view of the Acropolis. Our tip: Check into room C1 which features an airy two-storey loft filled with light, a kitchenette and plenty of room to spread out.

Around the corner, on a side street bristling with eateries and a little Greek Orthodox chapel just begging for its Instagram moment, is Nikitas (19 Ag Anargiron Street) – a neighbourhood trattoria that, since 1967, has been serving up homey Greek classics such as oregano-scented pork, slow-roasted onions and peppers, big slabs of moussaka, and spicy feta. A meal for two here, including wines and desserts is barely €25(S$37.76), so that's a good start.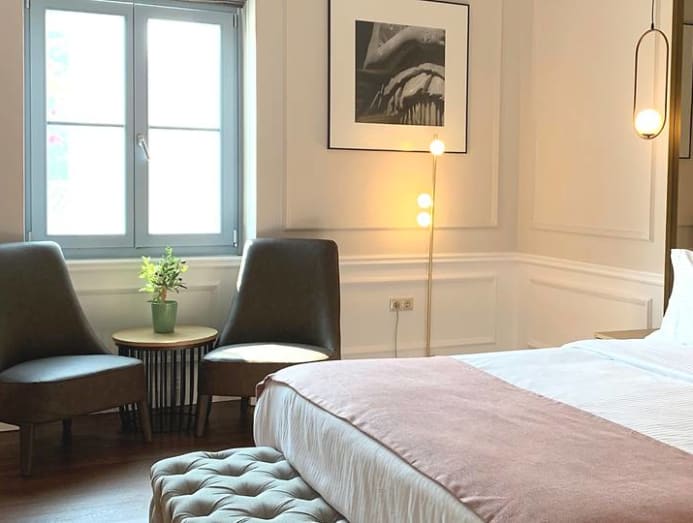 Another hotel to bookmark is the brand new A77 Suites by Andronis (www.A77suitesbyandronis.com). Sure it's located on the touristy Adrianou strip, but the windows are sound-proofed, it's literally across the road from the lovely Benizelos House (the oldest surviving Ottoman-style residence in Athens that's open to the public for a discretionary donation) and, if you book Room 10, you're rewarded with another priceless view of the nearby Acropolis. What's more, the ground floor gift-shop is literally a full-blown fashion boutique featuring contemporary local Greek designers.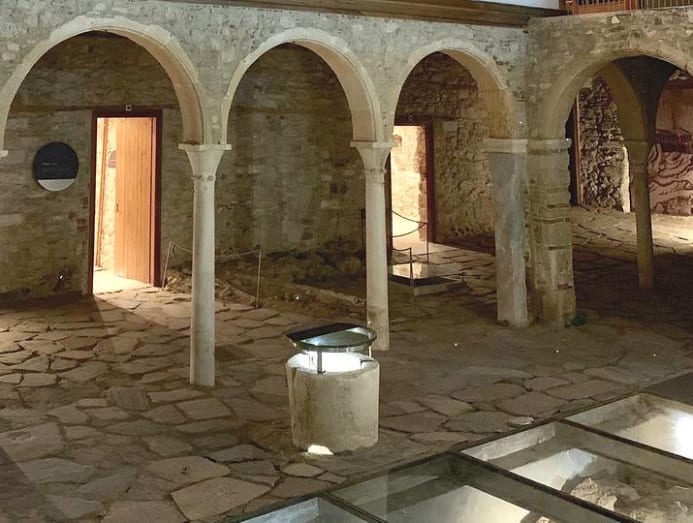 TAKING IN THE SIGHTS
Speaking of the Acropolis (Dionysiou Areopagitou Street), visit early to avoid the crush of tourists. The 2,400-year-old Parthenon is in the midst of a long restoration, but even the scaffolding can't hide the sheer weight of history and ingenuity of its ancient architects that confront you as you emerge over the edge.

Then, escaping the crowds, hightail it down the hill – stopping to poke through the piles of antique coins, relics and silverware at the vast flea market if you happen to be there on the weekend – for considerably more peaceful site-seeing.

Given its antiquity, it's no surprise that Athens boasts so many museums, each world-class in its specialized collections and each with entry fees that are barely the price of a coffee. The Benaki Museum (www.benaki.org), say, features a huge haul of Greek cultural artifacts dating from pre-history to the 20th-century, but should that become overwhelming, adjourn to coolly stylish all-white rooftop cafe for iced coffee, or browse through the gift-shop for its beautifully made modern costume jewellery.

The Numismatic Museum (www.enma.gr), meanwhile, is housed in the former mansion of Heinrich Schliemann, the philanthropist who funded the discovery of Homer's Troy, whilst the Byzantine & Christian Museum (www.byzantinemuseum.gr) is set on the grounds of the glorious 19th-century summer house of the Duchess of Paissance where the priceless collection of religious icons and Byzantine art are hidden in a state-of-the-art underground labyrinth of mood-lit galleries.

But if it's crazy gorgeous ancient Greek statues you're after, don't miss the National Archaelogical Museum (www.namuseum.gr) whose massive 2,000-year-old bronze Zeus is glorious is its glossy masculinity, and the Acropolis Museum (www.theacropolismuseum.gr) whose life-size replica of the Parthenon roof with the original sculptures is a staggering showstopper.

Who could blame you if all this historical browsing leaves you in the mood for a bit of period retail therapy? On that front, Martinos (www.martinosart.gr) in the fancy Kolonaki 'hood is a treasure trove filled with tastefully curated antiques alongside budget-friendly home accessories and furnishings, not least decorative wooden spindles, beautifully stitched cushion covers, and garden ornamentation.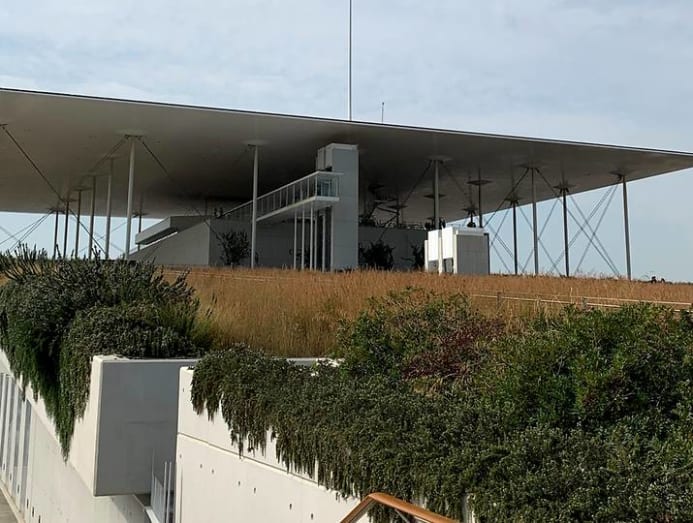 If time is of the essence or you're feeling a little overwhelmed, then take an €8 taxi ride out to the Stavros Niarchos Foundation Cultural Center (www.snfcc.org). Designed by the starchitect Renzo Piano, this soaring masterpiece is home to the national library and theatre, though most visitors tend to get side-tracked by the fountain show, the vast garden, and the stupendous wraparound view of Athens from the rooftop gallery and cafe.

FOOD CULTURE
Cuisine-wise, Athens hides its treasures in plain sight, often right next to busy tourist traps. Karamanlidika (www.karamanlidika.gr)) in the food market district tempts with lushly smoked garlicky eggplant, zucchini draped in a lurid red tomato sauce, and crisp filo logs filled with cheese. The misleadingly named Seychelles (www.seycheles.gr) is a local favourite that serves up huge portions of onions stuffed with rice and dill, charred sardines doused in olive oil, Turkish chilli pepper and fresh parsley, and Cretan rusk bread salads scented with caper leaves. House (www.house.ergonfoods.com) on buzzy Mitropoleos Street, meanwhile, is an incomparable food emporium stocked with Greek olive oils, herbs and spices, canned tuna from Alonissos, cheeses and chocolates, all of which make for great gifts or larder staples at home.

Book now, we say.

GETTING AROUND ATHENS
Whilst taxis are cheap and cheerful ways of getting around, so long as you insist on a metered fare, a thoroughly enjoyable way to see Athens is to book a bicycle tour with Roll in Athens (+30 697 423 16 11, info [at] rollinathens.tours) – the easy unhurried manner of owner Demos Kouvidis hiding his incredible depth of knowledge of the city's history and hidden nooks.