TripAdvisor revamps offerings, adds news feed, influencers and bookings
The new format lets members plan their travels with help from friends, family members and social media personalities.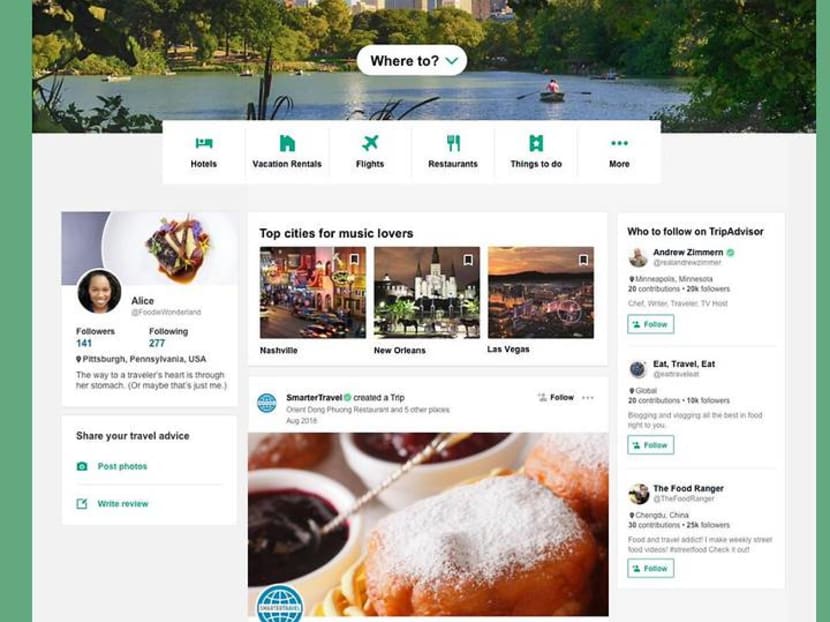 When TripAdvisor was launched in 2000, the Internet was scant with information on travel hotspots like hotels, restaurants and attractions.

Countless review sites have sprung up since then, produced both by media powerhouses and web users. Now, of course, social media influencers are also part of the review ecosystem.

This has prompted TripAdvisor to refresh its look, with features that aggregate all the new sources of information and inspiration. Meet the news feed.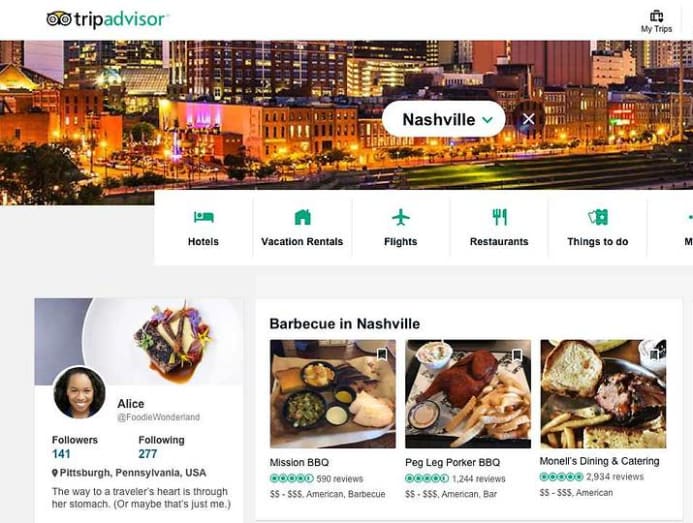 Once members log in to their homepage, the site or mobile app displays a personalised news feed, like Facebook. And when members search for a destination, the feed displays information that's relevant to that locale.
This information is collated from friends, family members, or experts they've chosen to follow.
Among the more than 1,000 brands, publishers and social media influencers are international heavyweights like National Geographic and Time Out, plus local names like Have Halal Will Travel, Denise Keller, Tjin Lee and Melissa C Koh. 
A member planning a trip to Paris, for example, might discover information such as a food critic's article on the best restaurant in the city, an influencer's travel guide of must-do experiences, a friend's review of a new hotel near the Eiffel Tower, and so on.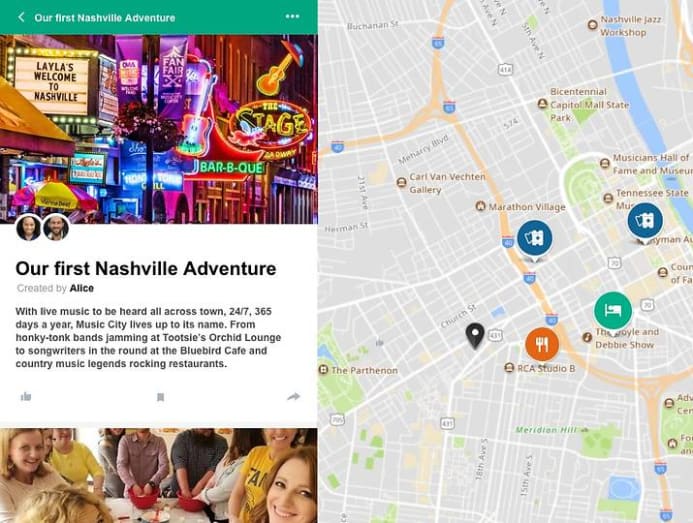 Travellers who roll their eyes at "sheeple" tourists who simply go where everyone else is going will roll their eyes at this development. But they may appreciate being able to click through to a listing to make a reservation or booking, without leaving the site or app.