The Princess, The Influencer and other friends you don't want to travel with
CNA Lifestyle takes a cheeky look at the seven types of travellers that bring a vacation down.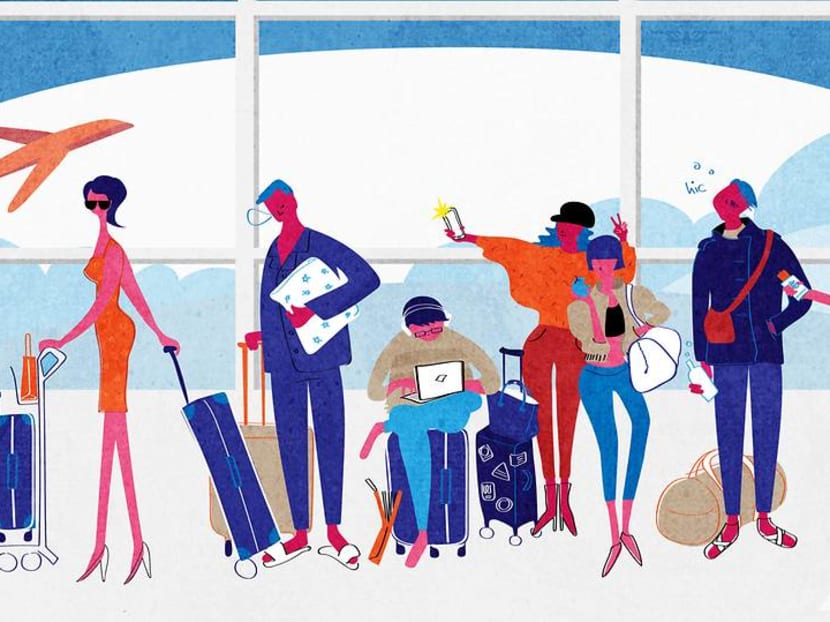 When travelling on vacation, it's the journey, not the destination, that counts.
But often, what really makes the journey is the people you happen to be travelling with. And sometimes, there are things you don't find out about a person until you've flown a few thousand miles away with them.

Whether you travel most often with your partner, your relatives or friends new and old, you'll probably recognise at least a little bit of them in one of these classic types.
THE PRINCESS
They won't fly budget, won't stay in anything less than a five-star hotel and won't go anywhere without their turbo hair dryer. As a result, their suitcase is bigger than they are and they invariably need help carrying it.
They won't go hiking, camping, swimming or any place where their Repettos might get dirty – in fact, they insist on taking a taxi everywhere, even if the destination is visible from where they're standing.
Is there anything they will do? Well, they might let you hold their tiara while they go to the loo – which, by the way, has to be located in said five-star hotel, even if you're currently out exploring the streets in the middle of the day. Oh, princesses can be and often are of the male variety, too.

THE HOMEBODY
They've come all this way and now, all they want to do is stay in the hotel room.
Their idea of a vacation is sleeping in, ordering room service and watching Netflix in their pajamas – never mind if they happen to be in Monaco, Madras or Mexico City. And after the first day, they start whining that all the local cuisine turns to ashes in their mouths and they miss their bee hoon and kopi, so they insist on making everyone eat all their meals at Chinese restaurants with names like "Golden Spice Pagoda" or – heaven forbid – the Toast Box nearest to the hotel.
But the most irritating part comes after you've flown back home, when the Homebody will say, "When's our next trip? Remember what a great time we had on the last one?" 

THE WORKAHOLIC
The Workaholic is a close relative of The Homebody, except that they don't travel light. They've brought along an extra check-in bag full of documents, two laptops, an egg timer and an orthopaedic back support device.
Throughout the trip, they spend more time talking to their boss on the phone than talking to you. If you do manage to drag them out of the hotel room for an outdoorsy activity such as, say, trekking up a mountain, they will bring both the laptops with them – and somehow manage to find wifi at the summit.
The cherry on the cake is that their phones' pre-set alarms, which they've forgotten to de-activate, go off at 6am sharp, but they never wake up to turn them off.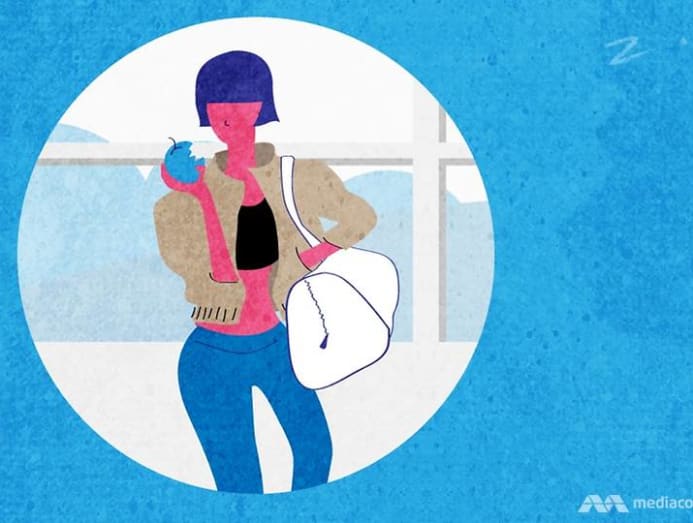 THE DIETER
Being on holiday is no excuse to become lax with their healthy-eating, protein-bulking routine, and so everyone has to accommodate them.
The Dieter won't give up their no-carb rule, so when you guys go to a pasta restaurant, they make you order the Tomahawk for two. Or, if they are vegan, you spend all your time in earth-mother cafes when you could be eating short ribs in barbecue sauce, and as an added plus, they scold you for accepting the plastic straw your drink has been served with, not sorting your trash into recyclable categories and that time you actually ate the shark's fin soup at somebody's wedding dinner 12 years ago.

THE INFLUENCER  
#Wanderlust! #Adventure! #PassionPassport! The Influencer is having a mindblowingly good time on vacation and doesn't want anybody but their mum to know. Ha! As if.
Prepare to spend your time and energy snapping photos of them casually crossing the road, cavorting on the beach and fake-laughing in front of national monuments. They also hog the bathroom in the morning layering on the makeup, curling their hair and trying on all the 50 outfits they brought in their suitcase, because they #WokeUpLikeThis.
But actually, you wouldn't know – you never actually see their faces because they're holding their phones up in front of them all the time, Instastorying each and every scintillating moment of their peripatetic lives.

THE DRUNKARD
All you have to do is turn your back for one minute, and they've already had five Jagerbombs and something adorned with a paper umbrella – every single night.
Following this, you, as their friend, are duty-bound to babysit their drunken butt instead of enjoying your own evening out. Naturally, when under the influence, The Drunkard wants to scale and leap off tall structures, go home with anything that has a pulse, make provocative statements to the local gangsters and/or police officers, and go over Niagara Falls in a barrel.
Good thing the Influencer is also there to document all this.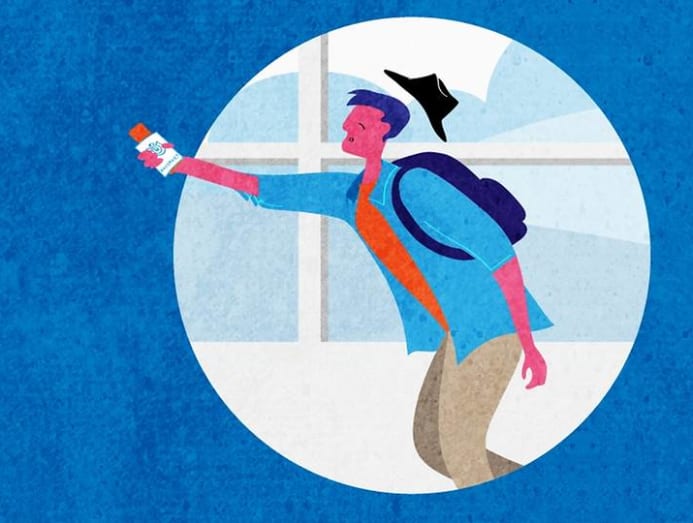 THE LAST OF THE MOHICANS
Shows up late to everything, causing everyone to incur rescheduling charges, forfeit their dinner reservation and miss their flight. Doesn't even have the decency to feel sorry about it.