Next stop, Jane Austen: A literary tour of the United Kingdom
Walking in gardens with Virginia Woolf, sitting in pubs with Charles Dickens – one writer finds traces of her literary heroes all around the UK.
My mother and I had barely arrived at Richmond Park in South-West London when we discovered we were lost. Armed with homemade sandwiches and a spotty connection to Google Maps, we decided to walk on anyway, to see where the proverbial path would lead us.
It was a lovely Saturday afternoon in late October, and the conditions were perfect for a stroll around Richmond Park, known for being the largest of London's eight Royal Parks as well as its main attraction: Large herds of free-roaming deer. We wandered around the park for several hours, talking about everything and nothing in particular, soaking in the rays of the autumn sun that turned the red, orange, brown hues of the forest a warm yellow-gold.
I thought about Virginia Woolf, one of the most difficult authors I ever had to read as a student. She had lived in Richmond with her husband Leonard Woolf for several years in the early 20th century, and had written in her diaries about going on walks in the park. While I never fully grasped her work when I read her books as a young college student, and probably never will, I felt closer to Woolf than I ever had before.
I wondered if she had dreamed about the lives of others, just as I was, here, imagining hers.

For a few minutes, I wondered if she might have been captivated by the same trees, or been comforted by the warmth of the sun against her skin, during her own walks in the park. I wondered if she, too, had stopped to observe other visitors to the park, as she clearly had at Kew Gardens, situated about a 10-minute drive away, which inspired her famous short story of the same name. I wondered if she had dreamed about the lives of others, just as I was, here, imagining hers.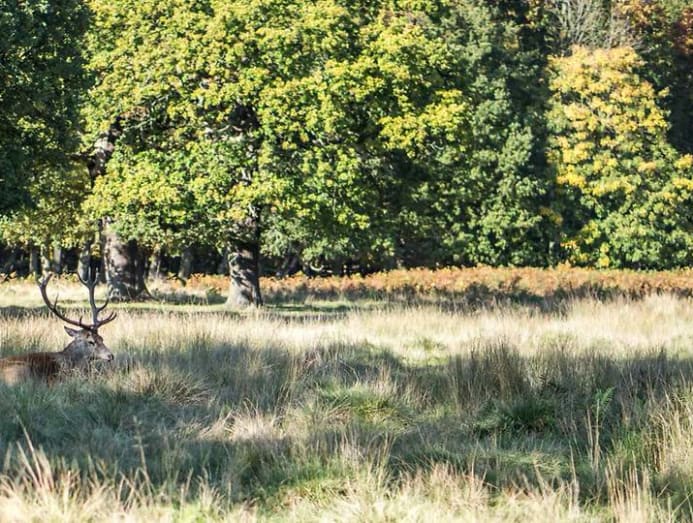 FROM CHAUCER'S TOMB TO DICKENS' PUB
The United Kingdom, and England in particular, is an enchanting place for those of us who have grown up with English Literature. As a child and teenager, I was absorbed in the worlds of William Shakespeare, Evelyn Waugh and Sylvia Plath. When I grew older and began to travel to the United Kingdom more frequently, I was amazed to find hints of my favourite books and writers in every corner of the country.
Like most literary buffs, my first few trips to London took me to popular sights, like the Poets' Corner at Westminster Abbey, which houses the tombs of Geoffrey Chaucer, Charles Dickens, Robert Browning and Lord Alfred Tennyson, as well as memorials to John Milton, Henry James, John Keats, Percy Shelley and Dylan Thomas.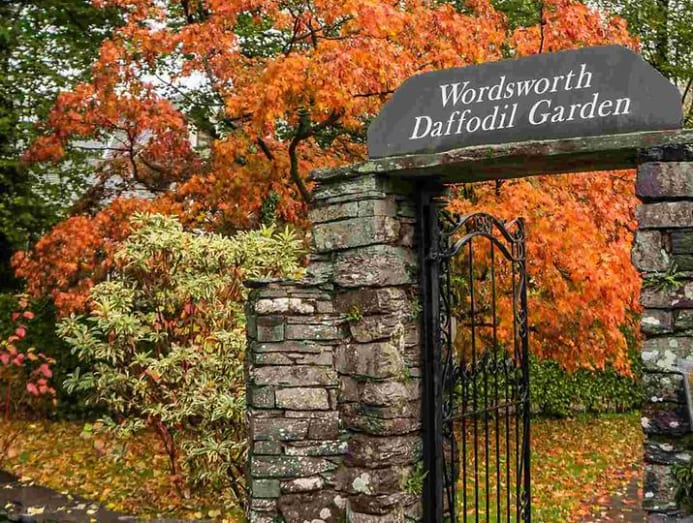 I also visited the British Library, which, to my amazement, is home to quite a number of literary treasures, including Shakespeare's First Folio, the original manuscript version of Lewis Carroll's Alice's Adventures in Wonderland and the only known medieval manuscript of Beowulf, one of the earliest surviving literary texts from the English-speaking world.
The more I explored the city, the more I discovered traces of England's biggest literary heroes in the streets of London. When I visited, I often stayed with a friend who lived in Bloomsbury, where the Bloomsbury Group – including English writers, intellectuals and artists Woolf, John Maynard Keynes, and E.M. Forster – lived in the first half of the 20th century.
I spent hours and a considerable amount of money at a second-hand bookstore called Skoob which happened to be near Brunswick Square, where the characters Mr and Mrs John Knightley, from Jane Austen's Emma, lived. From there, it was a 30-minute walk away from Sherlock Holmes' fictional 221B Baker Street home from Sir Arthur Conan Doyle's famous detective series, and a short tube ride away from a charming old pub called Ye Olde Cheshire Cheese, where the likes of Charles Dickens, Mark Twain, and PG Wodehouse are said to have frequented in their day.
STANDING ALONE, WITH AUSTEN
Most of my favourite literary spots were, however, outside of London. I saw the Gothic novels I had inhaled as a teenager come alive in Yorkshire, where the Bronte sisters lived and produced their most famous creations, including Emily Bronte's Wuthering Heights and Charlotte Bronte's Jane Eyre.
I spent an afternoon exploring the eerie ruins of Whitby Abbey, which was built in the 11th century and still stands on a cliff overlooking the North Sea. I stood in the middle of the imposing edifice, hoping to give myself a good scare by searching for traces of Bram Stoker's Count Dracula, which was inspired by the abbey. Even though the skies were clear and quite un-Gothic that day, I couldn't help but see in my mind's eye, the vampire Dracula, disguised as a black dog, haunting the shores of Whitby.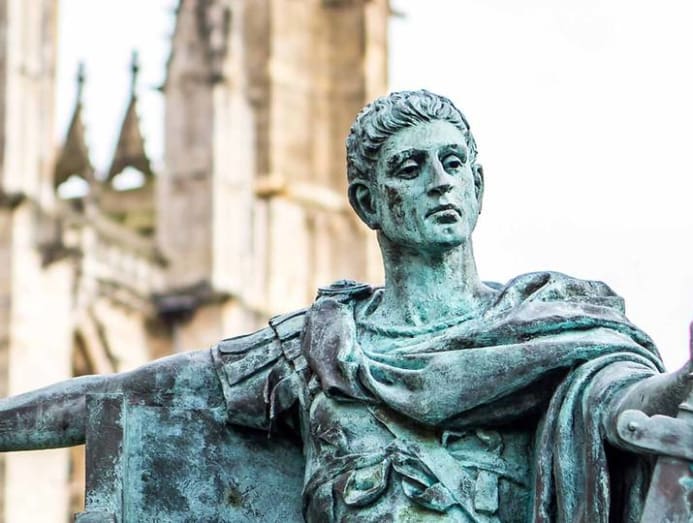 The spectacularly beautiful Lake District National Park, situated further up north from London and York, now popular among visitors for hikes and boat rides, was described as "the loveliest spot that man hath found" by the poet William Wordsworth. (In fact, the lovely fields at Ullswater are said to have inspired his most famous poem, Daffodils.)
I saw dozens of sheep grazing on what would have been Potter's estate, trying to understand how the gentle spirit of the land had influenced the tale of Peter Rabbit

I joined a tour that took us around Cumbria's lakes and fells, only to learn that Beatrix Potter, the beloved creator of Peter Rabbit, was a major contributor to conservation efforts in the area. Potter had spent the profits she made from her books buying up a considerable amount of land in the Lake District, eventually leaving 14 farms, 4,000 acres of land and a considerable number of sheep to the National Trust when she passed away in 1943.
I saw dozens of sheep grazing on what would have been Potter's estate, trying to understand how the gentle spirit of the land had influenced the tale of Peter Rabbit – and how the mischievous bunny's soul continues to permeate the Lake District today.
None of these experiences came close to matching my trip to Bath. I downloaded a free audio tour that introduced the city's most popular landmarks using excerpts from Jane Austen's novels and letters. As I walked the streets of the city, which was founded by the Romans in the 1st century AD, I thought about how Austen would have seen the same Georgian architecture, the same photo-worthy Roman baths and impressive Royal Crescent, during her visits to Bath, and when she made the city her home from 1801 and 1806.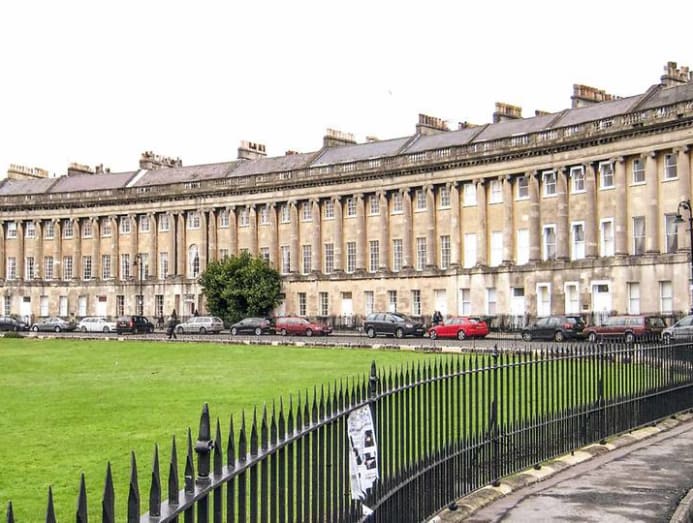 I strolled along the quiet Gravel Walk, savouring the passages from my favourite Austen novel Persuasion, feeling as though I were walking right next to Anne Elliot and Captain Wentworth in the novel's penultimate scene, where they finally reconcile.
And for a few minutes, it didn't matter that I was standing quite alone, accompanied only by my imagination and the strength of Austen's characters, whom I have come to know so well. I was home.