Luxury spas in Batam? Fancy weekend getaways very close to Singapore
You don't have to travel far to enjoy a relaxing long weekend away from the madding crowd with these luxury resorts in Bintan, Batam and Desaru.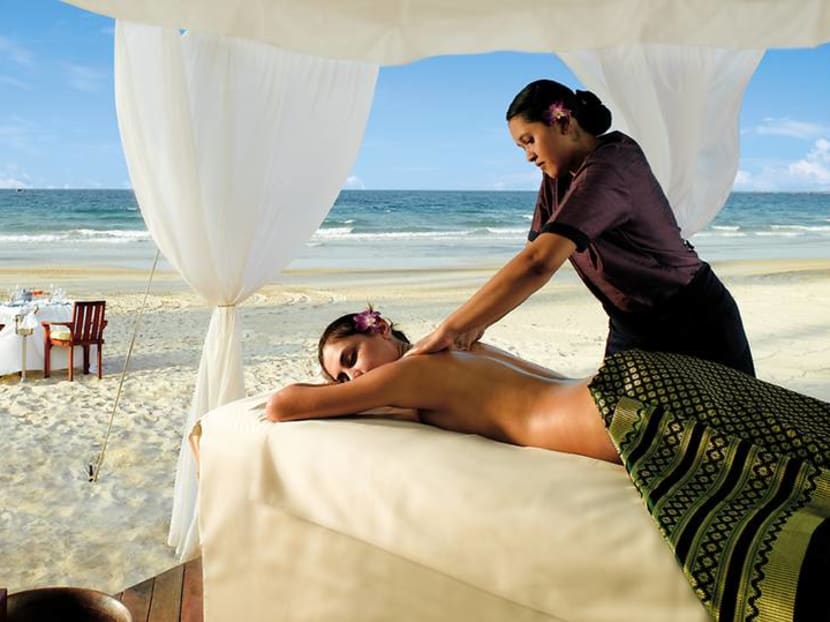 It's a new year with new beginnings and all that but for most of us, it is that same old feeling of getting back to the grind. Well, there are four long weekends in 2019 so even if you're not sure you can spare the time for a mid-to-long haul trip yet, you can certainly fit in a speedy getaway to nearby Bintan, Batam or even Johor.
While these destinations have long been popular among budget travellers, there are also luxury resorts and spas for those who prefer the finer things in life.

One of the jewels in Bintan is The Sanchaya, an exclusive 29 villa and suite resort, which has just launched a wellness programme featuring a roster of visiting fitness gurus throughout the year.
The first residency starts Jan 7 and runs until Jan 14 with pilates specialist and personal trainer Rosie Gregory. Her morning classes focus on full body workouts while afternoons are dedicated to stretching and breathing techniques. The best part – all her classes are complimentary for in-house residents.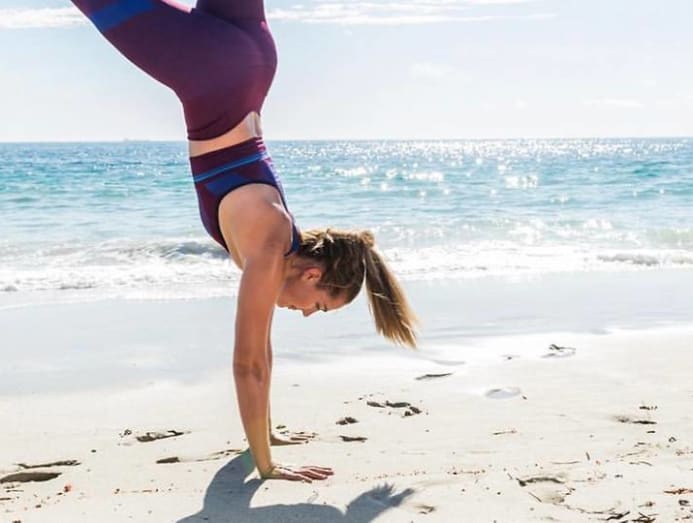 Here's our pick of the most luxe spas and wellness retreats in Batam, Bintan and (some say) Johor for when you need a pampering escape from the little red dot.

MONTIGO RESORTS NONGSA, BATAM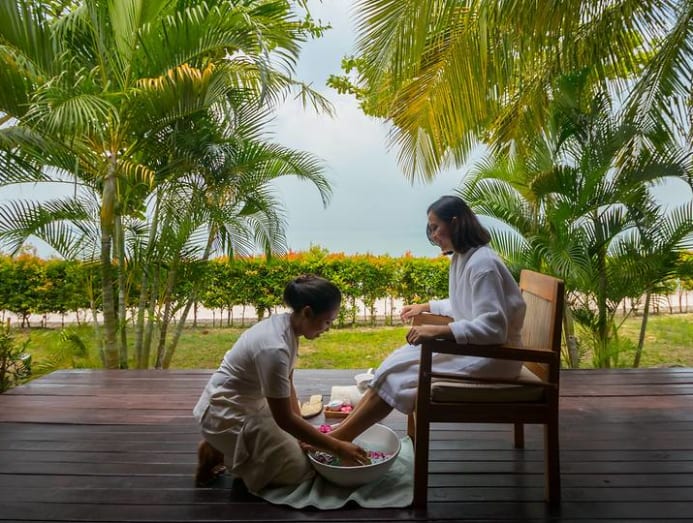 One of the biggest draws of this stylish Batam resort is that the accommodation ranges from one-bedroom villas for couples on a romantic getaway, to five-bedroom villas for large families or groups of friends.

For a retreat-within-a-retreat, head to the Montigo Spa, located on a private stretch of the beach. Housed in a cluster of carefully preserved Sumatran huts, it has its own private steam bath and plunge pools.

This spa specialises in Indonesian treatments, with traditional favourites including the 90-minute Javanese Lulur, IDR1,050,000 (S$100) which includes a scrub using a blend of turmeric powder and sandalwood and a massage that combines deep tissue and acupressure techniques.

Yummy mummies and daddies, this is one of the rare spas that offers specialised treatments for children too so you can be pampered together with your mini-me.

Rooms start at S$209 per night. For more information, visit https://www.montigoresorts.com/nongsa/

TEMPAT SENANG RESORT, BATAM

Consider this a rustic, barefoot luxury sort of getaway. One of the original spa-centric resorts built on Batam, the themed suites for overnight stays can only be booked with a customisable half-day spa session.

While the suites, which are designed according to various ultra-Asian themes such as Javanese Joglo and oriental Treehouse are certainly Insta-friendly, it is the spa treatments that will take your breath away. The therapists are extremely well regarded (just about every review on TripAdvisor raves about the spa) and offer a range of massages ranging from popular Balinese and Thai treatments to more obscure ones like Chinese Bamboo Stick massage.

A room plus a three-hour spa session starts from IDR2,874,900 (S$271) per person. For more information, visit https://www.tempatsenang.com/index.aspx

HARD ROCK HOTEL DESARU COAST, JOHOR

Did you know you can actually hop on a short 30-minute ferry ride to Desaru from Singapore? Well, the upcoming integrated Desaru Coast resort – which comprises waterparks, restaurants and a few luxury hotels, including the Westin and Anantara – means that 2019 will be a good year to pay this long forgotten Johor beach destination a visit.

For now, the only resort that's open is the trendy Hard Rock Hotel which is putting its own spin on a spa getaway with musical-themed treatments. The soon-to-open Rock Spa offers a music-centric menu which incorporates relaxing sound vibrations, pressures and patterns for its treatments for a more holistic effect. Sounds soothing already. To ensure things will be up and running, save this destination for one of your getaways later this year.

Rooms from S$211 per night. For more information, visit: https://www.hardrockhotels.com/desaru-coast

THE RESIDENCE BINTAN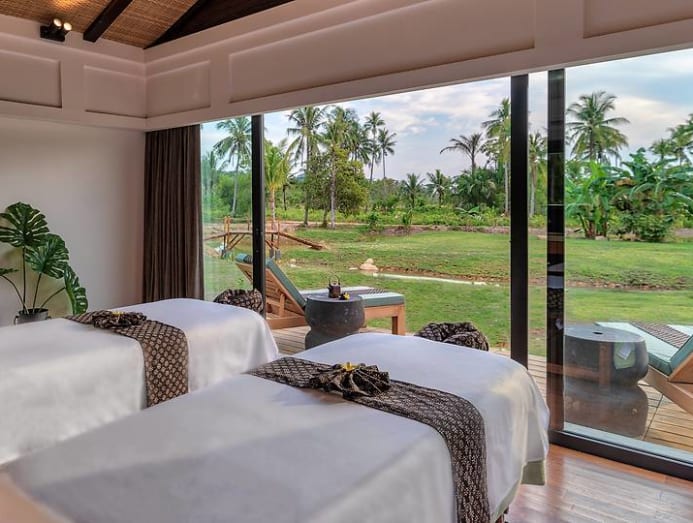 One of the newest hotels to open in Bintan, this contemporary property designed by award-winning firm Hirsch Bedner blends clean minimalist lines with traditional Javanese aesthetics.

Its spa, which is created by British brand Ila, follows similar East-meets-West sensibilities with new-age treatments that incorporate rituals like smoke purification and chakra balancing.

One unique treatment to try is its 120-minute Manipura Blessing treatment, IDR1,600,000 (S$150) which includes a massage that is concentrated on the stomach area to detox and reboot your digestive system.

Rooms from S$252 per night. For more information, visit: https://www.cenizaro.com/theresidence/bintan

BANYAN TREE BINTAN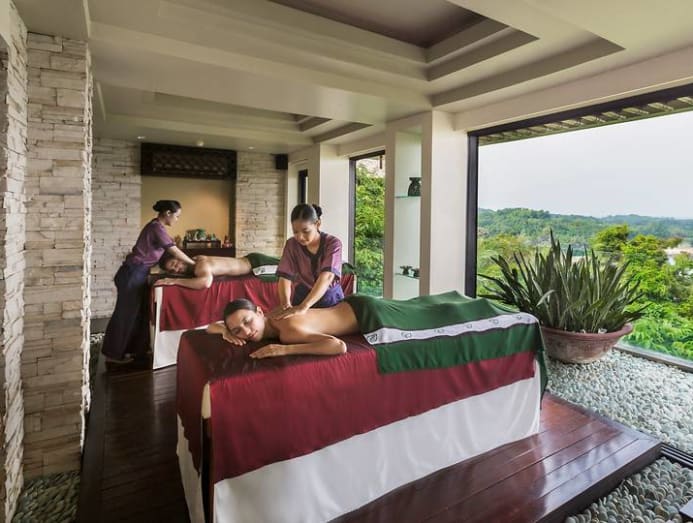 Situated between the rainforest and the ocean, the plush all-villa Banyan Tree Bintan is home to a critically acclaimed spa that keeps regulars coming back for more.

The signature 150-minute Royal Banyan treatment, IDR2,730,000 (S$257) includes a muscle-soothing warm herbal pouch massage and jade face massage.

Or book the 90-minute Master Therapist Experience, IDR1,750,000 (S$165) and surrender yourself to a personalised spa session featuring a wide repertoire of massage techniques and tools that will meet your specific needs.

Rooms from US$450 (S$613) per night. For more information, visit https://www.banyantree.com/en/indonesia/bintan

THE SANCHAYA, BINTAN

Housed in a stately colonial-style building, the opulent beachfront estate of The Sanchaya oozes elegant glamour. The resort has launched a revitalised wellness programme, which includes a newly renovated spa which now has a Beauty Room for manicures and pedicures.

There's also a Relaxation Room featuring comfy lounge seats where you can enjoy a detoxifying tea or fresh juice before and after your treatment. Check out the indulgent 105-minute Sanchaya Signature Treatment, IDR2,160,000 (S$204), which features a deeply relaxing massage using a fusion of Java volcanic warm stones, long strokes and stretching movements to melt away all signs of tension.

Rooms from IDR6,750,000 (S$637) per night. For more information, visit https://thesanchaya.com/