Which just-in-case meds should you always travel with? Take some tips from doctors
Learn from the pros: We get doctors to tell us what's in their travel bags.
The thing about good health – like many other things – is that you never know what you have until you don't have it.
And if you've never come down with a cold or found yourself with a sudden bout of food poisoning while on an overseas trip, then you've probably never thought about the art of packing pre-emptive medications into your carry-on when you travel.
But if you're one of those people who knows that anything can and will happen on a trip, it's likely occurred to you that you should perhaps be giving this some thought.
Of course, you don't want to be packing medical supplies for any and every eventuality, especially if your holiday is in, well, anywhere other than a malaria-ridden warzone.
What sort of handy medicines should the judicious traveller pack? We got some help by taking a peek into five doctors' suitcases to find out about their travel essentials for staying healthy on a trip.
Dr Eric Wee, gastroenterologist, Mount Elizabeth Novena Hospital
What's in his suitcase:
1. A medicine for diarrhoea called loperamide.
2. A medicine for abdominal pain called hyoscine butylbromide (Buscopan).
3. Paracetamol, which is effective for fever and pain.
4. A medicine for vomiting called metoclopramide. This requires a doctor's prescription.
Food poisoning is the top medical problem that travellers encounter. This is called traveller's diarrhoea and is associated with fever, vomiting, watery diarrhoea and crampy abdominal pain. In my practice as a gastroenterologist, I have treated many patients with this problem.
The key to surviving an episode of traveller's diarrhoea is to stay adequately hydrated. Often, the illness will run a self-limiting course of two to three days.  You can maintain hydration by consuming small amounts of isotonic fluid or apple juice very frequently throughout the day.
Dr Lenith Cheng, nuclear medicine physician, Singapore General Hospital
What's in his suitcase:
1. Paracetamol. Fever and headaches are not my best friends when travelling so I never leave home without it.
2. Cinnarizine, or motion sickness pills. I don't suffer from motion sickness, but it is common enough among the people I travel with, especially on trips that involve bumpy safari car rides, boat trips or scuba diving.
3. Metoclopramide to ease vomiting, and loperamide for diarrhoea. I am an adventurous eater when I travel so it is always useful to have these around.
4. Naphcon-A eyedrops. I suffer occasionally from eye irritation or allergies. That's not fun, especially when you expect to be out most of the day, exploring.
5. Telfast-D, an antihistamine and decongestant tablet combination. It's not uncommon to catch a flu bug when travelling in a new environment. Other than bringing enough tissues, I invariably pack a stack of these pills with me. It's a painful experience to have a flu and blocked ears when I'm flying or scuba diving.
Dr Reuben Wong, gastroenterologist, Gleneagles Hospital
What's in his suitcase:
1. Probiotics. These help to reduce the severity and duration of viral gastroenteritis.
2. A thermometer. This is especially useful for kids – I've got four! – where it can be difficult to tell if they have a fever.
3. Hand sanitiser and wipes. These are a lifesaver for kids and adults alike when you need to clean up.
4. A Swiss army knife. This has all the tools you need for cutting and sawing, and even a pair of tweezers for pulling splinters out.
5. Small quantities of medication for everything from motion sickness to fever and diarrhoea.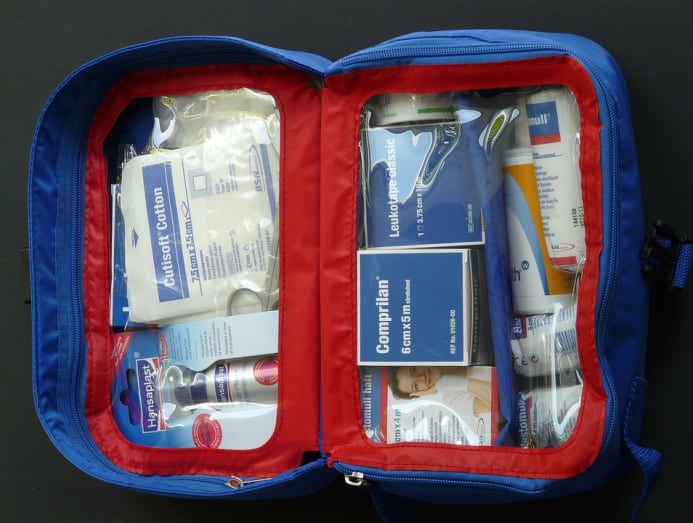 Dr Henry Chan, orthopaedic surgeon, Mount Elizabeth Hospital
What's in his suitcase:
1. Sunglasses. Besides looking good in all the Instagram photos, you need to protect your eyes from harmful UV light. Excessive UV light predisposes you to premature cataracts. I am pretty sure my patients don't want this to happen to their orthopaedic surgeon!
2. My trusty pedometer. I always advise my patients to stay active and healthy, and I have to start with my own 10,000 steps a day. I firmly believe motion is life and life is motion, and that's the reason why I chose to become an orthopaedic surgeon.
3. Topical antiseptic cream or steroid cream. This is an absolute must-have when I travel with my family, which includes two young kids. It comes in handy when they suffer accidental abrasions, insect bites or allergic reactions on their skin. You'll know what I mean if you have ever travelled with young kids before.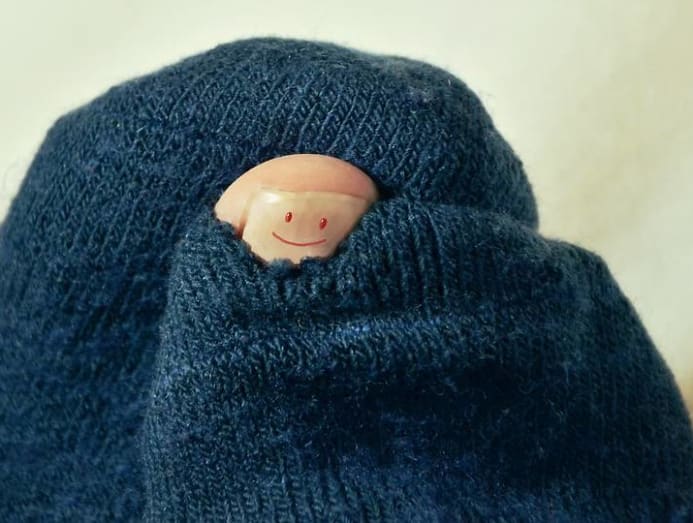 Dr Lim Kay Kiat, orthopaedic surgeon, Mount Elizabeth Novena Hospital
What's in his suitcase:
1. A small, well-stocked first-aid kit with dressing material for cuts and scrapes – when my kids were younger they would invariably need this – and simple medications for things like pain and diarrhoea.
2. Compression socks or calf compression sleeves. When I travel for sporting events like runs or triathlons, I generally feel quite a bit of calf discomfort on the flight back, following the race. These provide go-to relief.
3. The most indispensable item for all my trips is a good pair of shoes. They should be appropriate for the kind of activity I will be doing and for the weather in that country. If I buy a new pair of shoes for the trip, I ensure that I have broken them in well before the travel date so that I can walk and participate in activities without any unexpected discomfort or problems. To break in the shoes, I ensure that I also use the pair of socks I intend to wear while abroad. 
In my practice, I have seen numerous patients who return from overseas trips with injuries of the feet related to inappropriate or ill-fitting shoes. That is one sure way to ruin a holiday.