Oslo essentials: Where to eat, drink and explore as the city reinvents itself
From waterfront food halls and downtown drinking dens to trendsetting boutiques and vibrant cultural institutions, Oslo tempts the intrepid traveller.
Nestled between pristine forests and a fjord, this compact Norwegian city has long been recognised for its cultural institutions and its dedication to environmental sustainability (it is the European Green Capital for 2019). 
But in the decade since the completion of its landmark opera house, Norway's forward-thinking capital has worked to make compelling architecture its new calling card. Herds of construction cranes swing above the harbour, and entire neighborhoods like the futuristic Barcode district – a row of distinctive side-by-side high-rises – have sprouted. 
Go now to witness the city's reinvention in progress, from a newly vibrant downtown to its redrawn skyline. It won't look like this for long.

FRIDAY

3PM: WATERFRONT WONDERS

To review the most recent updates to Oslo's urban landscape, head to the waterfront. Although much of the area is still under construction, many revitalisation projects are complete and ready for inspection. Start on the eastern end of the downtown harbour, at Sorenga, an old container dock that has been redeveloped as a residential district with apartments and a large seawater pool fed by the fjord. The outdoor pool is open year-round, so test your fortitude with a dip in the harbour or visit when it is warm and you can join locals sunbathing on the dock. From here, you can gaze across the water to the striking glass-and-steel sculpture "She Lies," by Monica Bonvicini, which resembles a capsized ship afloat in the harbour.

Then stroll along the new waterfront promenade, Havnepromenaden, which loops past the angular opera house and its sloping white roofs. Want to warm up while admiring the architecture? Then reserve a slot in the floating badstue (sauna) moored nearby. The driftwood sauna, open throughout the year and run by the Sorenga Sauna and Swimming Club, has a front-row view of the harbour and space for up to a dozen to steam, sweat and swim in the fjord (from 800 kroner, or about S$130, for two hours).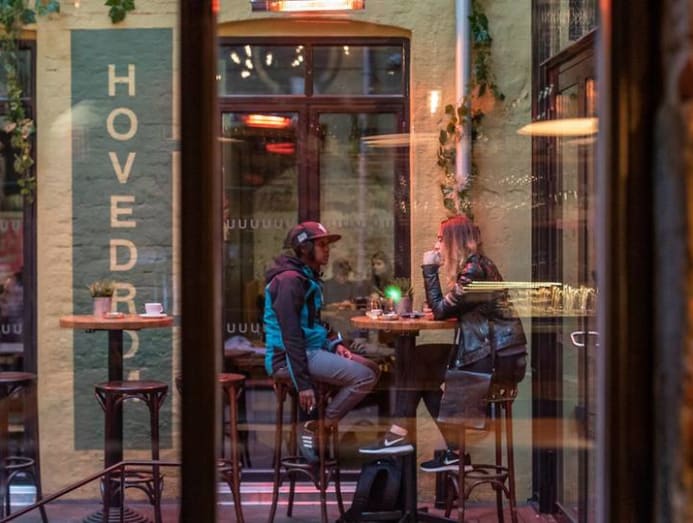 7PM: NORDIC DINNER

Oslo's dining scene musters little excitement compared with its southerly Scandinavian neighbor, Copenhagen, but there are a few bright spots in this famously pricey city that won't break the bank. One excellent option is Arakataka, an elegant bistro with Nordic-inflected dishes, superb service and an interesting selection of natural wines. Get a table by the windows in the food bar, solicit suggestions from the staff about what to drink, and then select several small plates to share. Recent highlights included cured trout with roe; paper-thin slivers of local salumi; and creamy king crab salad with soft, fermented-celeriac bread. Dinner for two, about 800 kroner.

10PM: DOWNTOWN DRINKS

What Oslo lacks in dining destinations, it makes up for with downtown drinking dens. Kick off the night at Torggata Botaniske, a bustling bar with plants climbing across the ceiling and a menu of cocktails that favour flora, like the spicy Jalla Jalla (mezcal, cilantro, chartreuse, jalapeno syrup, lime and volcano salt; 131 kroner). Then duck into nearby Oculus, a 20-tap beer bar pouring craft brews from Oslo's Cervisiam brewery – the juicy Bad Mango India pale ale is a favorite. Thirsty for more? Head to Kulturhuset, a cultural center that last year moved into a new three-level space with live music events, shuffleboard tables and local beers on tap. Or stay up late at Handslag, a sprawling new hangout in a revived Youngs Gate complex where a hidden back bar features rotating guest taps from top Norwegian breweries such as 7 Fjell.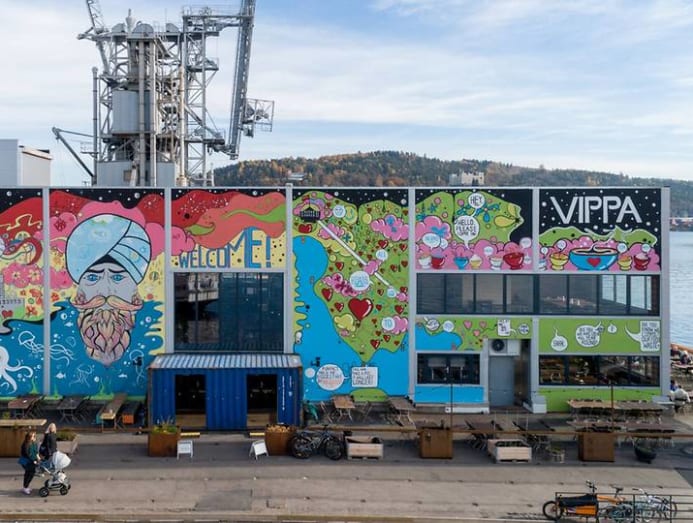 SATURDAY

11AM: ART DETOUR

An ambitious national art museum and a new Munch museum are slated to open in the next two years. Until then, discover art in the suburbs at the Henie Onstad Kunstsenter, an institution with a special interest in Norwegian artists. A half-hour bus ride from the city centre (take bus 160 to Hovikodden), this arts centre opened in 1968, and on its 50th anniversary includes thousands of works in a permanent collection ranging from Kare Kivijarvi's photographs to a polka-dot Yayoi Kusama installation. Explore the temporary exhibitions, which recently included a rare retrospective of Norwegian painter Jakob Weidemann and an "Alice in Wonderland"-themed exhibit pairing current-events commentary with works from Picasso, Miro and Matisse, among many others. Admission, 120 kroner.

1.30PM: GLOBAL GOURMET

Back in the city, head to Vippetangen, an industrial port area where fishermen drop their lines, cruise ships dock and lunch crowds congregate at Vippa, a waterfront food hall. An innovative initiative dedicated to supporting young, immigrant and refugee entrepreneurs, Vippa serves sustainable street-food specialties from around the world in a cavernous waterfront building splashed with colourful murals. Try the chicken shawarma at Aleppo Bahebek, a Syrian food stall, or the vegetarian injera, a traditional Eritrean flatbread served with organic-vegetable stews, from Injera Palace. Lunch, about 120 kroner.

3.30PM: SCANDINAVIAN SHOPS

Grunerlokka regularly ranks as the coolest neighborhood in Oslo, a title handily supported by its density of trendsetting boutiques. At Articles by EAM, admire artisan leather goods hand-stitched in the adjoining workshop. Find new frames at Kaibosh, an eyeglass brand beloved for its style and bargain-basement prices (from 100 kroner). In the adjoining womenswear store, Ensemble, shop for top Scandinavian labels such as Rodebjer and ATP Atelier. Next door at Dapper, browse the selection of menswear, backpacks and beanies displayed alongside beard oil and limited-edition fold-up bicycles. Then seek out Kollekted By, an interior design shop modeled on a home – if that home was furnished by the covetable Danish brand Frama – where you might be offered coffee with cake still warm from the oven.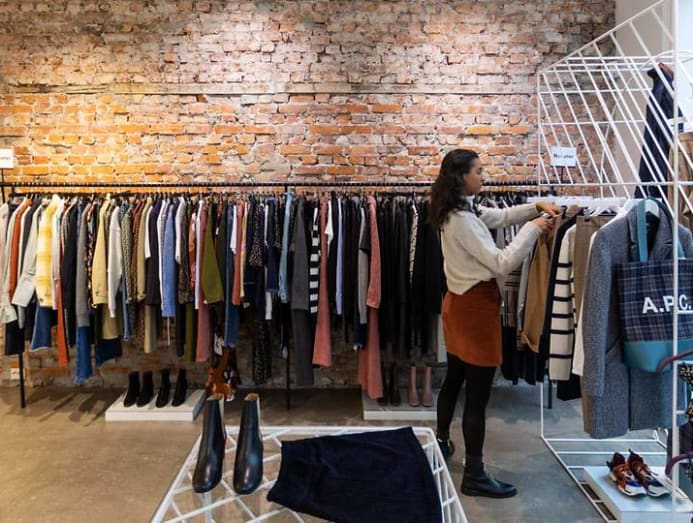 6PM: WINE TIME

Despite a near-total lack of domestic viticulture, Norwegians have developed a taste for natural wines. At Territoriet, an intimate wine bar in Grunerlokka with peacock-blue banquettes and a crackly vinyl soundtrack, taste your way through the wide-ranging list of by-the-glass offerings, including St. Laurent Ancestral, a spectacular spontaneous-fermentation sparkling wine from Austria. Continue a tasting tour across the river at Bar Lardo, a casual Italianate spot specialising in low-intervention bottles from biodynamic producers like Sicily's Frank Cornelissen.

9PM: TOP TABLE

In June, Oslo's food world mourned the closing of Pjoltergeist, a rule-breaking bistro run by Atli Mar Yngvason. Now the Icelandic chef is back with Katla, his follow-up restaurant, which opened in August in an airy, crimson-accented space designed by Oslo's Falke Svatun Studio. Pjoltergeist regulars will be pleased to find some familiar favourites on Katla's bar menu, including crisp chicharrones and takoyaki dusted with bonito flakes. Reserve a table for the full eight-course feast (850 kroner), which recently included tuna belly tataki, mackerel salad with grilled flatbread, and pork-head tacos made with blue-corn tortillas.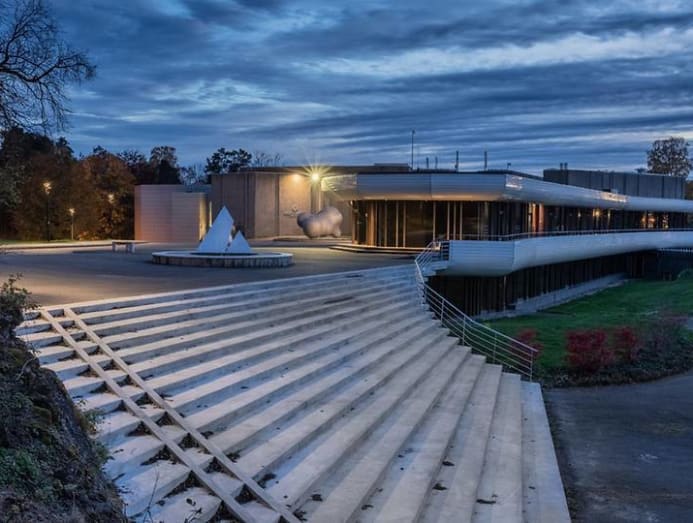 SUNDAY

10AM: MORNING BREW

Coffee connoisseurs know Oslo as the capital of light roasts, a city where specialty roasters regularly arrange cupping sessions and in-depth brewing courses. But when you just want a solid, no-fuss morning brew, swing by Supreme Roastworks, a Grunerlokka coffee bar and roastery serving fruity filter coffee and velvety cappuccini. If the cosy space is packed, take your order to go for a stroll along the nearby Akerselva river.

12PM: SWEET SHOP 
Colourful doughnuts with glistening glaze beckon from behind the glass window at Talor & Jorgen, a take-away coffee shop and roastery specialising in soft yeasted sweets. Opened last year, this cheerful cafe recently displayed a dozen delectable flavours, from salted caramel popcorn to stuffed creme brulee. Best in show was the strawberry pistachio doughnut with gooey hot-pink icing (49 kroner).

1.30PM: CULTURE OUTSIDE OR IN

Ride the tram up the hill southeast of the city centre to Ekebergparken, a wooded sculpture park with sweeping views across the city and Oslo fjord. After admiring the scene – eagle eyes can spot the sloping roof of the Astrup Fearnley Museum and the silver swoop of the Holmenkollen ski jump – continue into the woods. Steep hillside paths are dotted with 39 sculptures and installations. Experience James Turrell's side-by-side installations "Ganzfeld" and "Skyspace." They are in an old reservoir and utilise light to mesmerising effect. Reserve timed tickets online (free).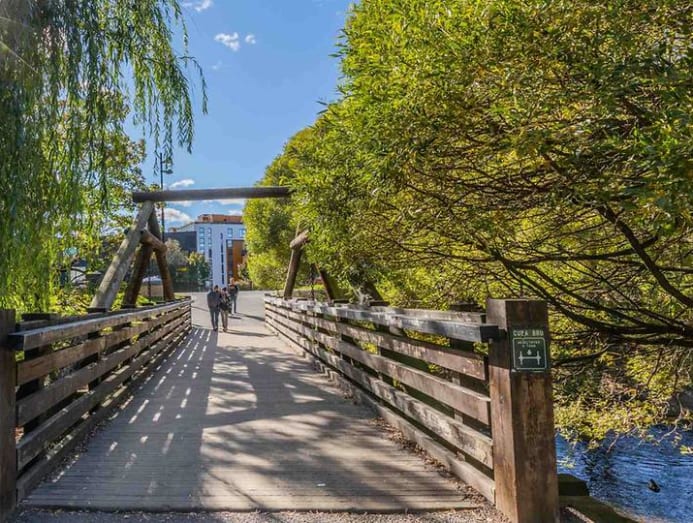 Or, if the weather is not cooperating, take shelter at Kunstnernes Hus, an artist-run exhibition hall (the name translates to "The Artists' House"), with a rich cultural program of lectures, debates, film screenings and art events. Documentaries and visual artworks are shown in a new cinema room, while a second-floor gallery regularly showcases works from promising Norwegian artists. Admission, 80 kroner.

LODGING

Budget lodgings are rare in Oslo, but there are a few good-value gems. The PS:hotell is an eco-conscious property in Grunerlokka, with 31 simple rooms, colorful decor and free breakfast (Vulkan 22; pshotell.no; from about 900 kroner).

In the residential Frogner neighborhood, the Oslo Guldsmeden is a 50-room boutique hotel with eco-friendly ethos and homey decor, romantic four-poster beds with fur throws, a Turkish sauna, and complimentary organic breakfasts (Parkveien 78; guldsmedenhotels.com/oslo; from 895 kroner).

Apartment rentals are plentiful in trendy Grunerlokka, where rates for a one-bedroom range from S$100 to about S$200 on Airbnb.
Ingrid K. Williams © 2018 The New York Times