Where to vacation in 2019: Buzz-worthy destinations to suit all budgets
From Thailand and Uzbekistan to the American West and Northern Peru, here's where you should be packing your bags for.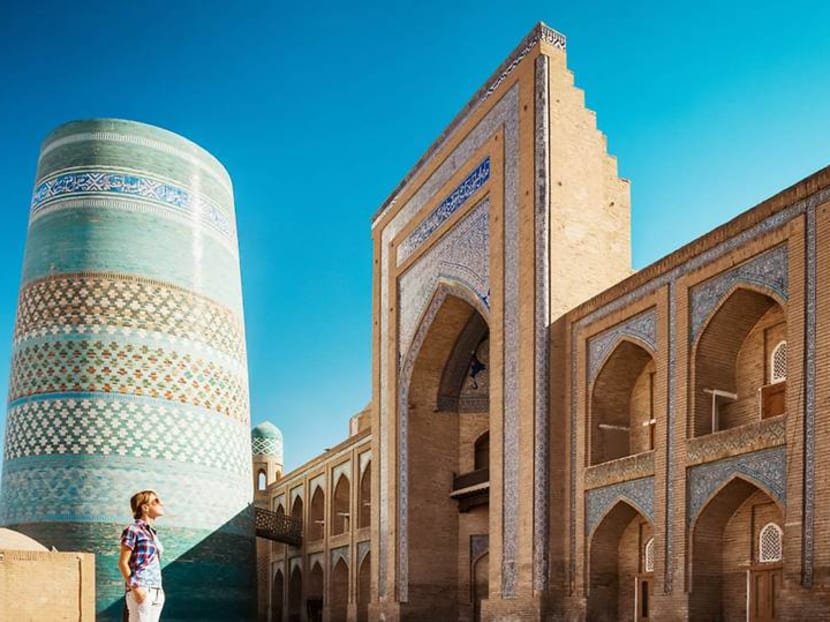 When it comes to travel, we in Asia can sometimes be creatures of habit, preferring Thailand for short getaways and Japan for mid-haul trips. This is according to activity-booking site Klook.

However, the Klook team also found that increasingly, travellers were venturing beyond their usual haunts. This trend was similarly identified by tour agency Chan Brothers Travel, which noticed that there was rising interest in less-travelled destinations beyond favourites like Western Europe, Australia, Japan, South Korea, Taiwan and China.

"The growing interest in off-the-beaten-track destinations is largely due to increased awareness and ramped up marketing efforts," said Justine Koh, the agency's senior marketing communications executive.

A quick poll with various travel operators revealed where the most buzz-worthy destinations for 2019 are. Start planning that vacation!

BUDGET

According to search data culled from Expedia in the last six months, Asia continues to be the most popular region for Singapore travellers in early 2019. Bangkok topped the list, followed by Tokyo, Taipei, Bali and Kuala Lumpur in terms of search volume for flights in the first two months of 2019.

"It comes with little surprise that Bangkok, an eclectic and constantly-evolving city remains the all-time favourite destination," said Lavinia Rajaram, Expedia's regional head of communications for Asia. 
The opening of IconSiam, Thailand's biggest mall, on Nov 10 probably triggered more interest. With 525,000sqm of retail space – that­'s about 82 football fields – including Thailand's first Takashimaya and Apple Store, you can beat the heat and shop till you drop.

With a plethora of budget and full-service flights, along with the multitude of affordable hotel options, a jaunt to the Thai capital doesn't have to cost an arm and a leg. 
"In fact, at Expedia.com.sg, a return-flight package with three nights' hotel stay included starts from S$208. Hotel prices also start pretty low, from about S$31 a night," added Rajaram.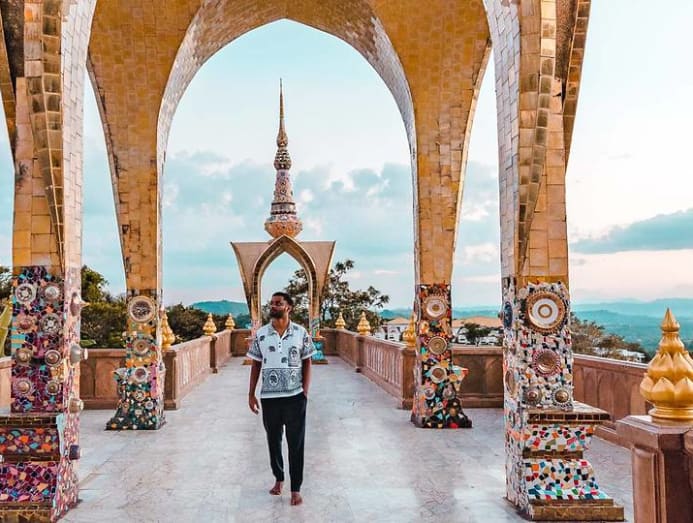 If you want to escape Bangkok's urban sprawl, head for the hills of Phetchabun province in northern Thailand. A five-and-a-half hour drive away is Khao Kho District, which sits 1,143m above sea level and benefits from cooler temperatures as well as breathtaking views. A spokesperson from Klook suggested spending a night or two in the area, in order to wake up to a spectacular sea of clouds.
"Khao Kho is also home to one of Thailand's most beautiful temples, the vibrant Wat Prathat Phasornkaew," said the spokesperson. "The main pagoda and its surrounding buildings are adorned with over five million colourful mosaic tiles and pottery items. 
"Other highlights include the windmill farm, and Si Thep Historical Park, where the ruins of Phetchabun's ancient town can be explored. Kids will love the cute Teletubby figures at the Black Diamond Khao Kho, which is also a resort."
Klook has a three- or five-day Khao Kho private tour from Bangkok starting from S$442.60 for a group of three. The price includes a rented vehicle (van or car) with a driver/guide who will suggest the best route for the stops on your tour. You can either follow Klook's suggested itinerary or customise the tour, for example, to focus on family-friendly attractions.
MID RANGE 
Thanks to the historic Trump-Kim summit held in Singapore in June, interest in North Korea – a destination previously thought of as inaccessible – has surged considerably. 
"Since our launch in the second half of the year, we have received regular enquiries and bookings, and foresee this demand to continue through 2019," shared Chan Brothers' Koh.

Travel in the country is only possible as part of a guided tour. The visa application process isn't too much of a hassle, especially if it's handled by a tour operator. Koh said that it takes less than two weeks once the tour has been confirmed.

During the tour, you can experience a ride on the Pyongyang Metro, one of the deepest (110m underground) subway systems in the world. Visit the famous Panmunjom Demilitarised Zone (DMZ) that cuts across the peninsula separating North and South Korea. Stay at a five-star hotel in Mount Hyangsan, and enjoy a six-course dinner in a revolving restaurant on the 44th floor of Koryo Hotel.

Chan Brothers offers two package tours to North Korea, including a 10D7N Inside Mythical North Korea package starting from S$2,348.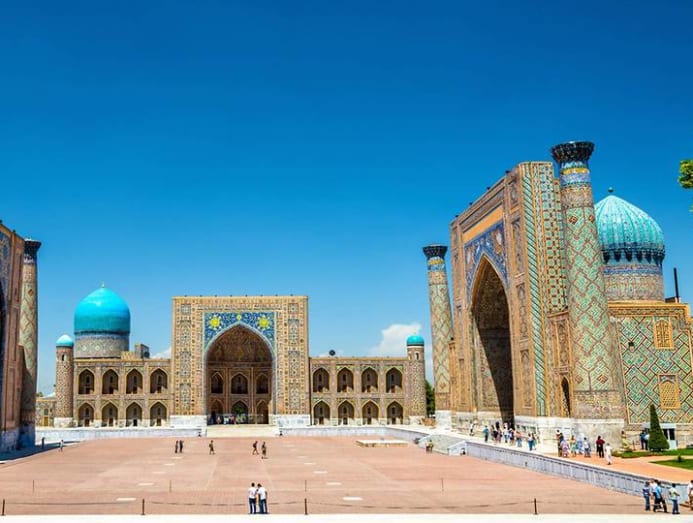 "Travellers are now more adventurous and willing to explore countries that they have never been to before, especially the exotic, off-the-beaten track ones," explained Wong Yew Hoong, Director of EU Holidays, citing the example of how his agency sold out a 100-passenger, mass-chartered flight to Uzbekistan that will depart on Dec 21.

Countries like Uzbekistan have gained greater awareness over recent years through publicity and word of mouth, piquing travellers' curiosity about the culture, cuisine and people, he added.

"For example, the beautifully constructed mosques and architecture, such as Registan Square in Samarkand and Tashkent's Khazret-Imam mosque in Uzbekistan, are amazing sights to see in person and perfect for pictures. Travellers are able to experience being an Uzbek citizen at a traditional national house, where they can learn how to prepare a local rice dish called Bukhara Pilaf."

If you want to impress future guests with your own version of Bukhara Pilaf, EU Holidays has an 8D6N Pearl Cities of The Great Silk Road – Uzbekistan package that starts at S$2,288.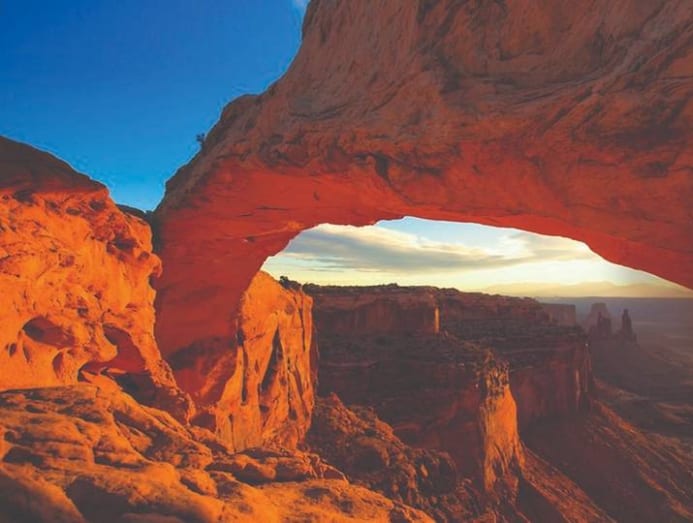 Come 2019, iconic Western flicks like Butch Cassidy And The Sundance Kid, True Grit, and The Wild Bunch will celebrate their 50th anniversary releases. As any movie buff will tell you, these acclaimed Westerns have come to inspire many contemporary filmmakers, including Quentin Tarantino.

If the image of rolling plains, harsh deserts and gun-slinging cowboys fires your imagination, Insight Vacations' 10-day Wonders of the American West (from US$3,495; S$4,790) will be up your alley. 
Discover the stories of these Westerns by staying at the Red Cliff Lodge in Moab, Utah, which is home to a movie museum and was also the location where numerous Westerns were filmed. The area is also blessed with natural wonders to explore.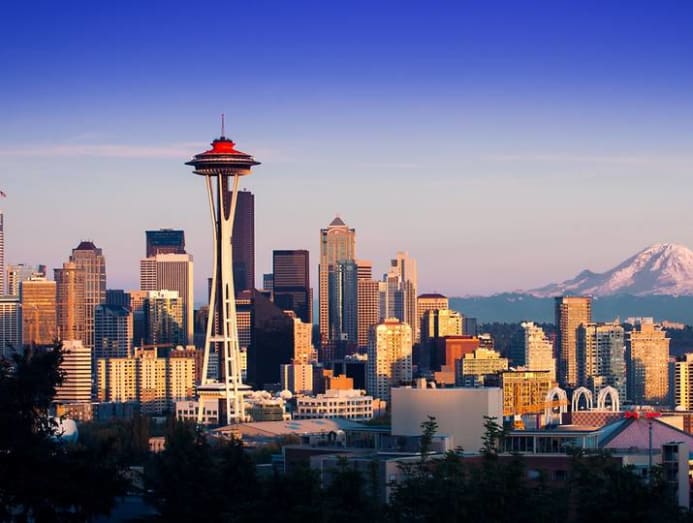 In September 2019, Singapore Airlines will launch a new non-stop service between Singapore and Seattle, one of the fastest-growing US cities and – fun fact – the nearest major US city to our little red dot. The birthplace of Starbucks, grunge music and the setting for 90s sitcom Frasier is also a gateway to the Pacific Northwest and for cruises to Alaska.

Nature lovers will be at home amid the Emerald City's lush, evergreen forests and parks, such as Mount Rainier National Park. The culturally-inclined will be drawn to the Museum Of Pop Culture (MOPOP) and the Museum Of Flight, the world's largest private air and space museum. Speaking of space, a must-visit is the iconic 184.4m-tall Space Needle, where you can look out over the city and surrounding landscape.

And if you're a java junkie, you'll want to make a pilgrimage to the original Starbucks at Pike Place before getting your caffeine fix at the nearby Starbucks Seattle Reserve Roastery and Tasting Room, one of the biggest Starbucks stores in the world.

Visit Singapore Airlines for updated fare prices.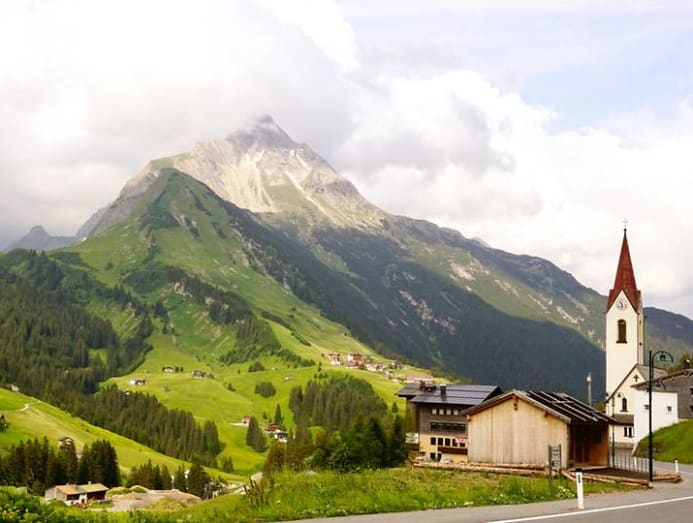 For bespoke travel agency Amala Destinations, Austria gets top billing for 2019. "It is a beautiful country with remarkable natural landscapes and a past that's still evident in today's culture and architecture," offered its director, Amanda Chua. 
"An ideal way to discover its beauty is in a car, venturing through towns of a bygone era, and past stunning scenery. We guarantee you'll be stopping the car to admire the views, or perhaps for some fresh apple strudel at a local bakery."

Chua's favourite season to visit is summer, when "the weather is warm but still very pleasant" and the country's "mountain sides become lush meadows fantastic for hiking". It also boasts the biggest ice cave in the world – Eiesriesnwelt – which enthusiasts can spend the day exploring.

"As far as cities go, Salzburg is a UNESCO World Heritage City for a reason, and taking an e-bike through its charming streets, past baroque homes, churches and gardens really takes you back in time," she added. 
A 10-day Amala journey combines Austria with Germany as Singapore Airlines offers direct flights to Munich from Singapore, with prices ranging from US$8,000 to more than US$15,000 per couple, not including flights.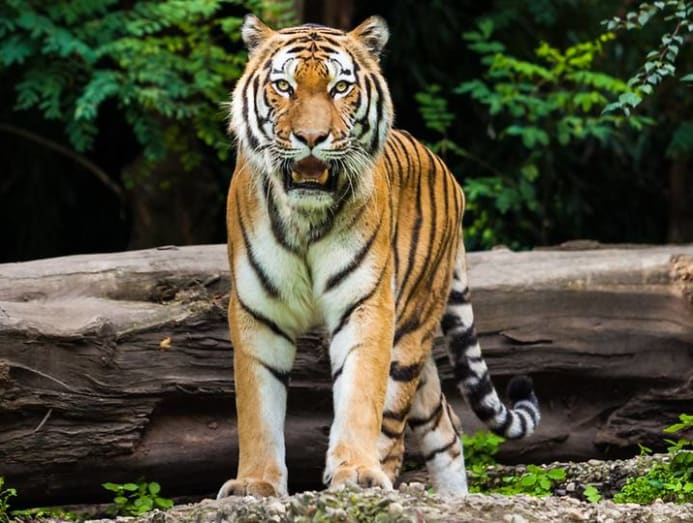 For 2019, conservation-led travel company andBeyond has put together a selection of itineraries that enable travellers to broaden their understanding of the natural world and enrich their sense of belonging.

One such itinerary is the new Endangered Eight Impact Small Group Journey. This 13-day, private guided tour explores wildlife conservation in India, with visits to three of its most iconic wildlife sanctuaries – the Kaziranga, Kanha and Gir National Parks. The aim is to deepen the understanding of the country's eight most endangered species, including the Bengal tiger, one-horned rhino, Asiatic elephant and Asiatic lion.

There's also the chance for guests to spend an evening with Dr Raghu Chandawat, one of India's leading authorities on tigers and author of The Rise And Fall Of The Emerald Tigers. From US$7,625 per person.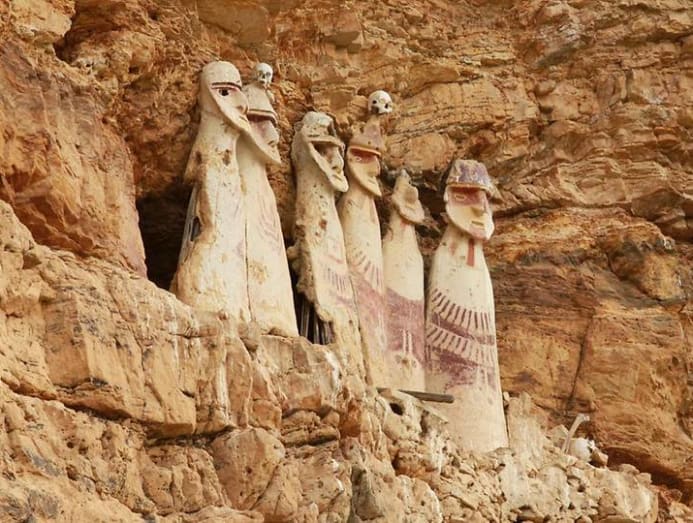 As Machu Picchu visitor numbers reach an all-time high, luxury tour operator Scott Dunn is developing its less-explored Northern Peru offering. It's introducing Chachapoyas, a region in Peru's high Andes covered in cloud forest and home to the pre-Incan ruins of Kuelap.

"With only a handful of visitors at any one time, guests will have a truly off-the-beaten track experience far from the crowds of the Sacred Valley," explained Scott Dunn CEO Chang Theng Hwee. 
"The impressive Gocta Waterfall is also here, hidden in a rocky canyon and immersed in a cloud forest, and can only be reached by trekking with a private guide. Adding to intrigue for archaeology fans, the Karaija sarcophagi statues (mummy cases) located high up the mountainside can also be easily reached with a guide from Chachapoyas."

The 10-night Northern Peru itinerary starts from S$5,100 per person.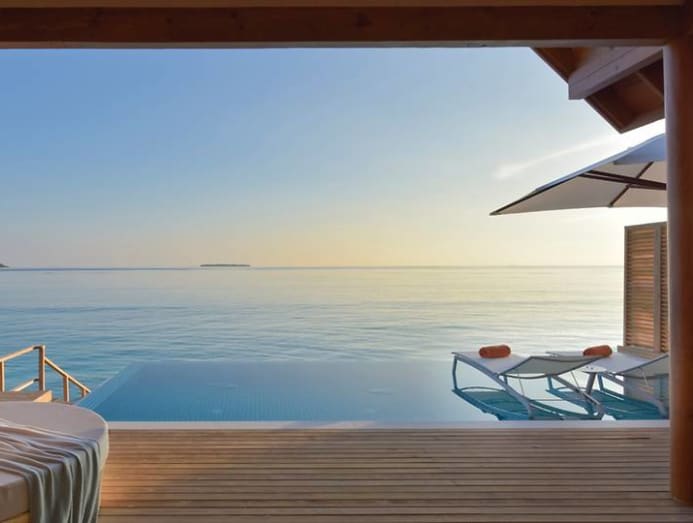 According to Mark Wong, Vice President Asia Pacific, Small Luxury Hotels Of The World, "the Maldives is a bucket-list destination that is now more affordable and accessible than ever before. We have an increased demand from our guests for this destination. In fact, our fifth resort, Faarufushi Maldives, opens on Dec 15."

The company, which represents high-end, boutique properties around the world, has noticed a trend among luxury travellers: They're gravitating towards properties sited on, or near the water to reconnect with their inner calm. At Faarufushi Maldives, nearly every experience at the resort is blessed with sea views, as well as a design that blends in with nature – all the better to recalibrate and recharge.

A night's stay at the resort starts at S$1,412.