Penguins at night and tipples in the day: This is Australia's whisky capital
Tasmania is experiencing a tourism boom, offering surprising experiences including a whisky festival, penguin night tours and more winter mischief.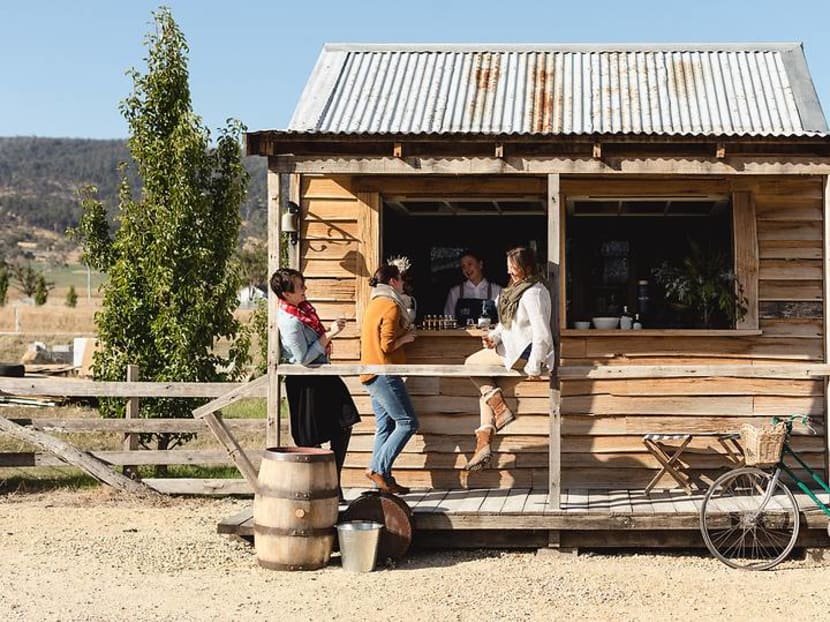 When you hear the word "Australia", does your mind immediately go to kangaroos and koalas? You can admit it – because you certainly would not be alone.
A survey conducted by Tourism Australia (TA) revealed that 82 per cent of Singaporeans simply associate Australia with koalas and kangaroos. This despite Australia being the fifth largest producer of wine in the world. And despite Melbourne being recently voted the second most exciting city in the world after New York. And despite Singaporeans being familiar with Australia as a holiday destination.
Some 447,800 Singaporeans visited Australia in 2018 – and more than 80 per cent of those travellers were repeat visitors. Considering how unlikely it is for one to just bump into a kangaroo or a koala down at the local pub, that might mean a huge portion of Singaporean tourists are actually actively seeking out these marsupials.
Whatever floats your boat, buddy. No judgement. Just remember that there's a lot more to Australia than roos and koalas. Or summer vacations on the beach. Or, for that matter, Sydney, Melbourne and Queensland.
Did you know, for example, that Australia produces its own award-winning whisky? And that Tasmania is its whisky capital with around 30 out of 120 whisky distillers and independent bottlers located in the island state?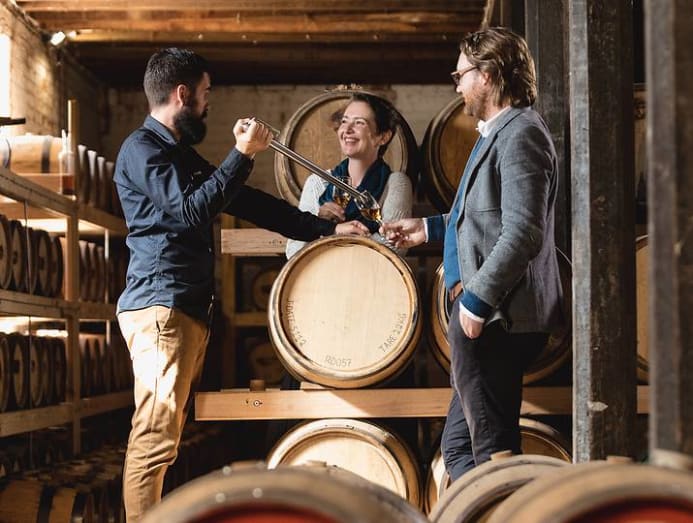 While the only point of reference some may have about the island off Australia's south coast is the Tasmanian Devil from Looney Tunes, Tasmania has, in fact, been experiencing a real tourism boom. According to the latest figures from Tourism Research Australia, international visitors are up 15 per cent from the year before.
Yes, common tourist activities involve nature walks and farm visits but, according to the same survey, the most popular activity of international visitors to Tasmania is actually dining – which isn't a surprise once you learn about its reputation for high-quality food, wine and spirits.
For an island 94 times larger than Singapore but with a 10th of the population, Tasmania has much to offer for those seeking a path less travelled. Here are some of the greatest highlights, from tours and festivals only available in the Tasmanian winter, to spooks and critters and musicians that only come out at night.
ESCAPE THE TROPICAL HEAT
Australia remains an attractive option for those looking to escape the intense heat we're experiencing in the middle of the year. According to the Australian Bureau of Statistics, 47,700 Singaporeans visited Australia in June 2018 alone.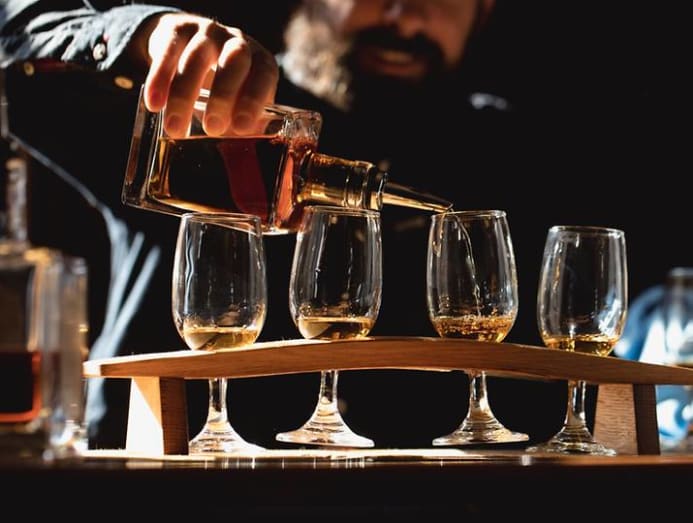 Make the most of your Tasmanian winter holiday by warming up over a glass (or five) of whisky while visiting its source, so at least you're getting happy with purpose. After all, a third of Australia's 120 listed distilleries are located in Tasmania.
From Aug 12 to 18, the Tasmanian Whisky Week will feature events in distilleries, bars, barns, stables, restaurants and hotels around the island.
Throughout the week, distilleries will open their doors to host behind-the-scenes tours where guests can meet distillers, sample unreleased whiskies, and learn more about the history of distilleries both old and new.
The full programme for Tasmanian Whisky Week 2019 will be released on Apr 18.

THE BIG WALK 
Looking to burn some of that vacation weight… while on vacation? For those who run fitness Instagram accounts, the guided Cradle Mountain Huts Walk will bring you on a six-day walking tour of the most renowned route in the state – the Overland Track – through the World Heritage listed Cradle Mountain-Lake St Clair National Park.
The mountain itself is named after its resemblance to a gold-mining cradle. At 1,545km above sea level, Cradle Mountain is the sixth-highest mountain in Tasmania. Average temperatures reach a high of 5.9 degrees Celsius in February and a low of -0.5 degrees Celsius in August.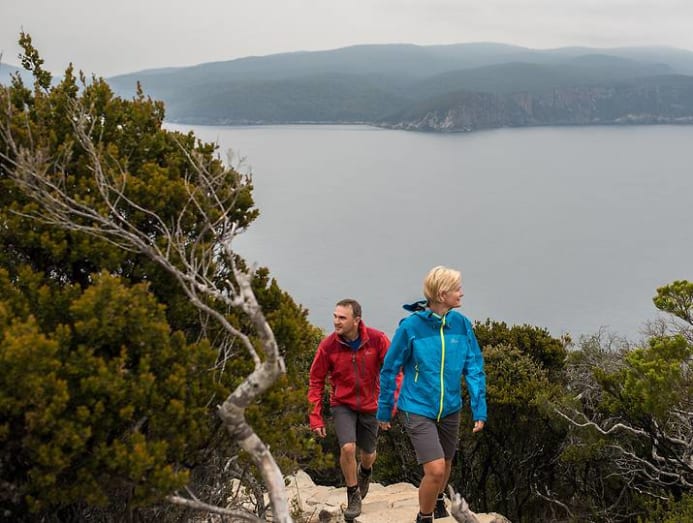 The jagged dolerite peaks of Cradle Mountain, glacial lakes, and untouched wilderness are a nice break from your usual view on those Bukit Timah nature walks. You'll also stay in the only private accommodation on the trail and enjoy fine food and Tasmanian wine.
Experienced hikers can tackle the Overland Track independently, as well as some smaller trails, such as the 6km Dove Lake Circuit. After your hike, unwind at Peppers Cradle Mountain Lodge, boutique wilderness accommodation with luxurious suites, fine dining and a day spa.

The Cradle Mountain Huts Walk starts from A$3,380 (S$3,254) for a six-day tour.
FORGET AN APPLE A DAY
The Mid-Winter Festival, hosted from Jul 12 to 14 in the lush landscapes of the Huon Valley, tells it like it is. "Our valley is pretty cold and wet in the dead of winter. It's far away. It's dark. Yet thousands come to get wild, wassail and burn a two storey wicker man. Come get lost and found," reads the site description. A rather mysterious synopsis for a festival that revolves around apples.
Tasmania's Huon Valley is such a heavy exporter of apples that the Mid-Winter Festival was built out of a traditional harvest ritual called wassailing. Thousands head to the apple orchards, singing, shouting and reciting incantations to chase away evil spirits and ensure a good harvest; a series of events that would make even Yishun appear tame.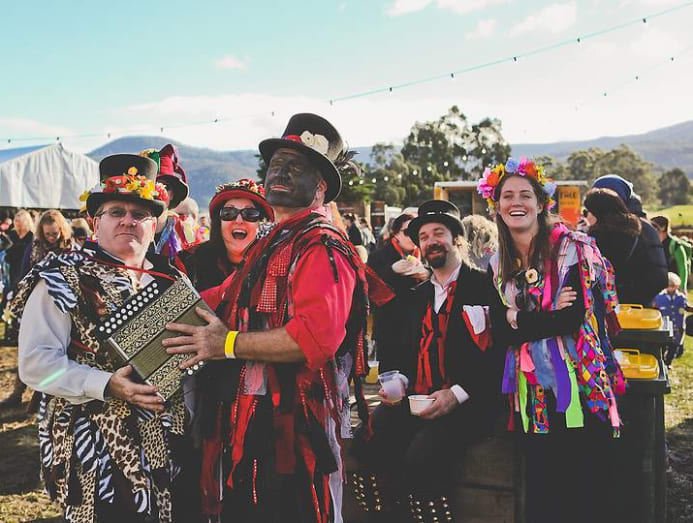 While the festival is rooted in pagan culture, it has also become an annual art destination. the Apply Valley Sculpture Competition sees makers and artists showcase their creations based on the theme of apples and the Earth's seasons.

Weekend passes to the Huon Valley Mid-Winter Festival are priced at A$60.
A DIFFERENT KIND OF NIGHTLIFE
For the night owl traveller, there's the winter offshoot of the MONA FOMA (Museum of Old and New Art: Festival of Music and Art) festival. It's called Dark M***, a name we can't quite spell out seeing as it's an abbreviation of an expletive involving someone's maternal figure. Let's just say it contains the same letters of the abbreviation describing one's Fear Of Missing Out.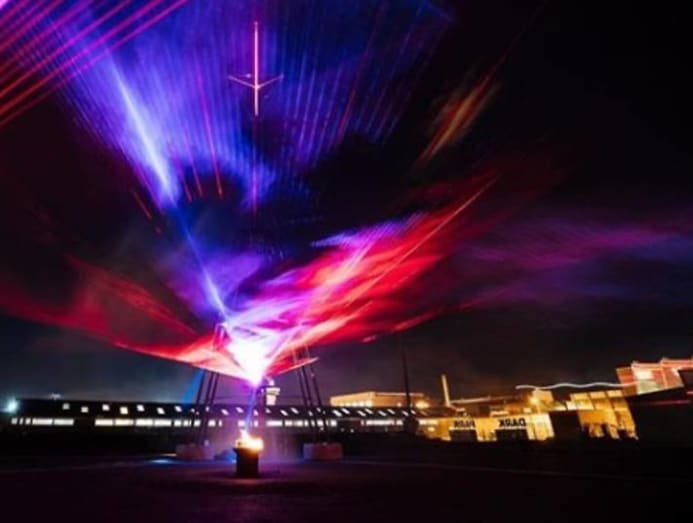 True to its provocative name, the festival celebrates the darkness of the southern winter solstice and features musical acts, light installations and a winter feast. Expect pagan influences and a distinctly Tasmanian Gothic aesthetic in literature and art. Think the cast of Mad Max – but as a ticketed event.
Looking to get a bit closer to nature? Since 2013, the festival has featured an annual solstice swim – sans bathing suit – with over 1,000 people taking a dip in the River Derwent at dawn on the shortest day of the year.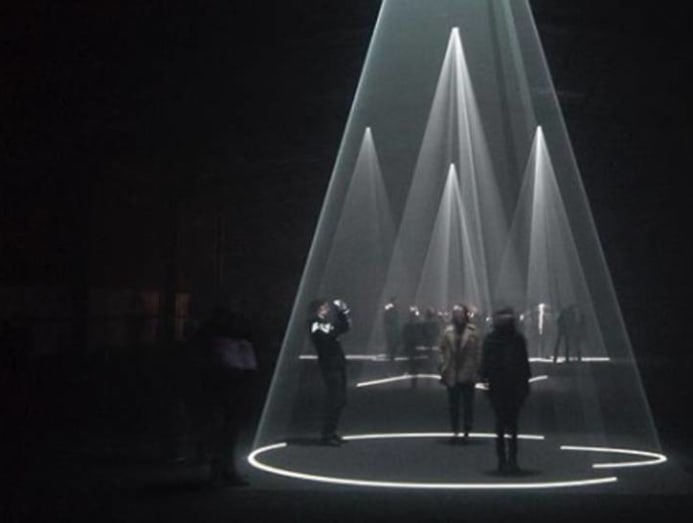 This year's festival runs from Jun 6 to 23. The full programme will be available from Apr 12.
PENGUINS OF THE NIGHT
Australia's diverse and unique wildlife have captivated thousands of tourists. After sunset, a suave creature of the night gets active under the stars, dressed in a feathery tuxedo: The penguin. 
The Bicheno Penguin Tour offers an unobtrusive peek at penguins by moonlight. While they have reportedly become accustomed to the tourists, visitors are reminded to minimise loud noises and avoid flash photography.
When founders Paul Male and Nic Wardlow first arrived at Bicheno in 1992, the penguin colony numbered just 40 due to assault by feral cats and local dogs. Today, as many as 600 birds come ashore at the peak of the season, according to the tour operators.
Priced at A$40 for adults, the tours are available all year round except during Good Friday, Christmas Day and New Year's Eve.
Their website even charts the penguins' annual cycle of breeding, chick raising, moulting and nest building, and offers estimates on how many penguins are expected to be spotted each night.
The count as of April is a rather modest range of eight to 15 penguins, owing to the penguins' moulting season, which ends at the end of the month, During this time, baby penguins lose every single feather on their body, replacing them with adult ones.
The best part of the experience? When the tour ends, and you're scrolling through photos of your vacation in Tasmania, you'll be safe in the knowledge that you've had an Australian experience that's a little less common than kangaroos and koalas.
In partnership with Tourism Australia.