From Chiang Mai to Rome: The best places for women to travel alone
Thinking of going on a holiday by yourself, ladies? CNA Lifestyle lists some of the best destinations and handy tips for a more immersive, confidence-building and ultimately, memorable experience.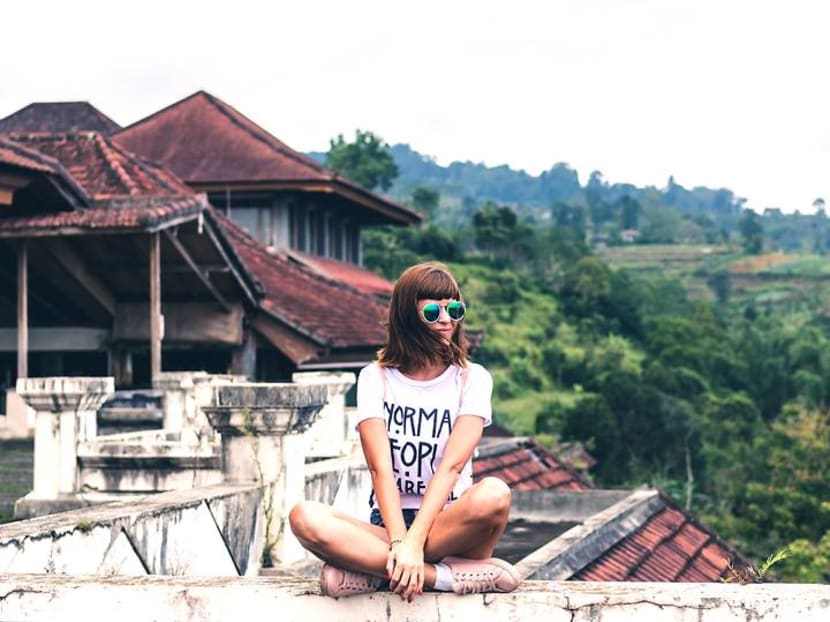 Ladies, if you want to tick those travel destinations off your bucket list, why not seriously consider going solo?
Think about it. You don't have to plan around someone else's schedule or compromise on your travel plans. Feel like staying in that new boutique hotel? Book it. Itching to fly off in the middle of the week? You go, girl.
When you're alone, there's also a deeper engagement with your new surroundings. You may notice things you wouldn't have if you were with company. And because you don't have anyone to confer with when it comes to directions or options, you'll be interacting more with the locals.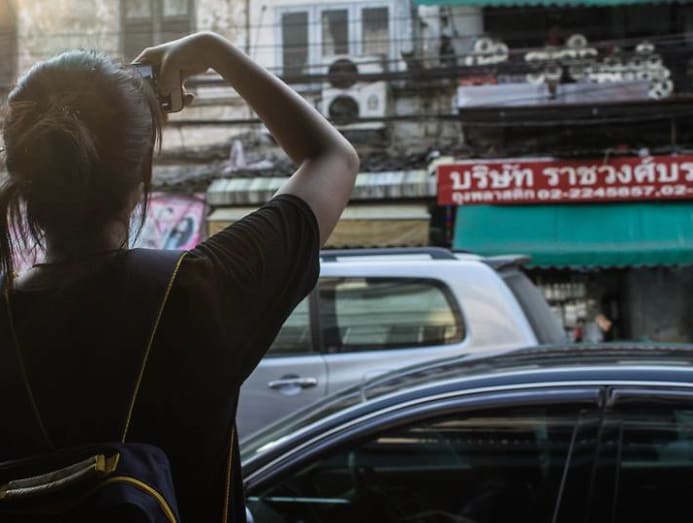 There's less pressure, too, if things don't work out. You won't feel guilty if a decision to check out the local restaurant turns out to be more dud than stud. 
Having said that, it is natural to be scared when you are abroad and alone – there's no back-up and you only have yourself to fall back on if things go belly up. But it's also a sure way to build up your confidence, especially when you're able to get yourself out of a jam or find your way around.
Travelling solo can certainly be life-changing – if you do it right and know where to go. Here are some destinations, both near and far, to get you started. And we've also compiled some useful tips to ensure a safe and memorable experience. 
CHIANG MAI, THAILAND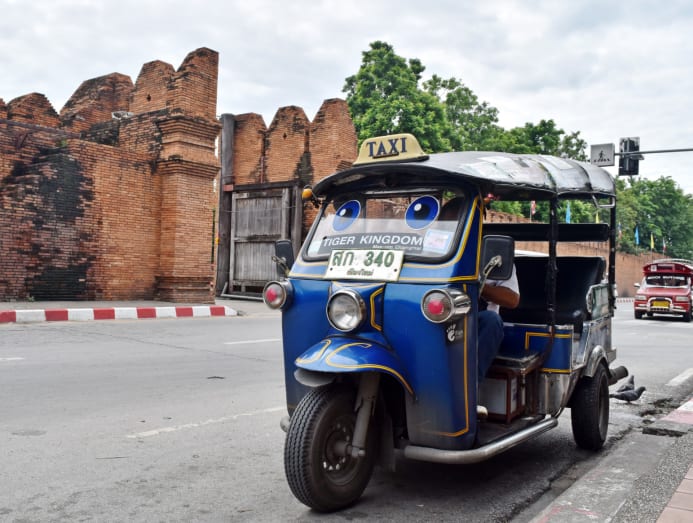 Thailand's cultural capital is renowned for its laidback vibes and natural surrounds. The fact that Chiang Mai can be easily explored on foot is another draw for travel soloists. The Old City, practically a living museum, is one example. Its rustic streets are lined with old shophouses, historical buildings, and of course, temples. Take your time exploring the notables ones such as Wat Chedi Luang, Wat Phra Singh and Wat Phan Tao. 
There is always the tuk-tuk to the rescue if you tire of walking – or wish to explore the outer parts of northern Thailand's largest city, such as Wat Phra That Doi Suthep (Wat Doi Suthep for short). About 15km from the city, Wat Doi Suthep sits atop a 1,055 metre-high mountain in the Doi Suthep National Park.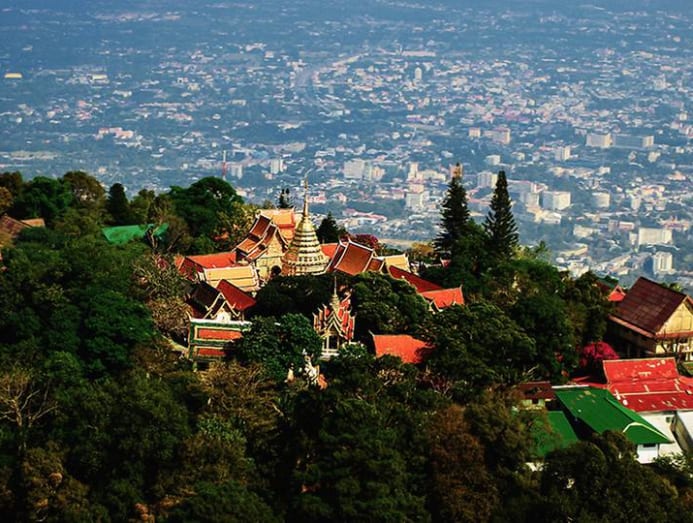 No vehicle can transport you up the 309 steps of the Naga Staircase to the temple though, but the park's cool temperature keeps the climb pleasant. Or you can always take a dip in the Huay Kaew Falls, just off the road near the park's entrance. 
To reach further regions, hop onto the songthaew, a pick-up truck that functions as a shared taxi (it's also a good way to meet the locals and fellow travellers).
A drive through Chiang Mai's scenic hills to Mae On will reward you with The Giant Treehouse Chiang Mai, a cafe and B&B set in a treehouse that looks like a scene right out of a children's book.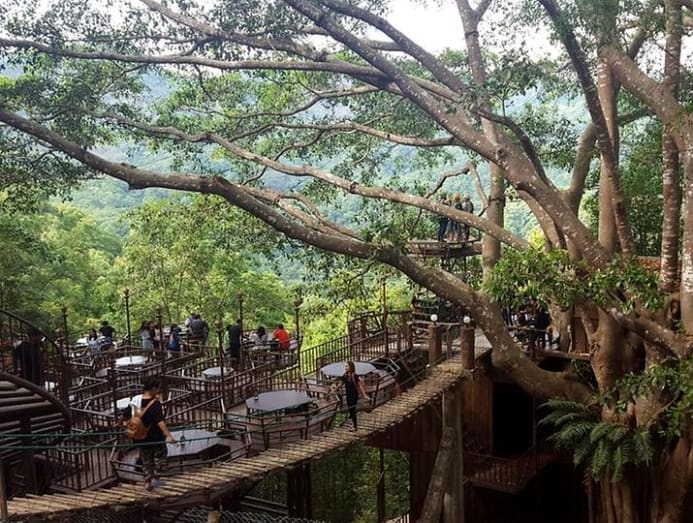 Its roof is the forest canopy, and the floor – along with two suspension bridges, a large deck and even a zipline – are structured around a sprawling 200-year-old banyan tree. There are no windows to obscure the view of rolling hills that are at times enveloped in mist. Best to make a reservation to avoid disappointment. 
AMSTERDAM, THE NETHERLANDS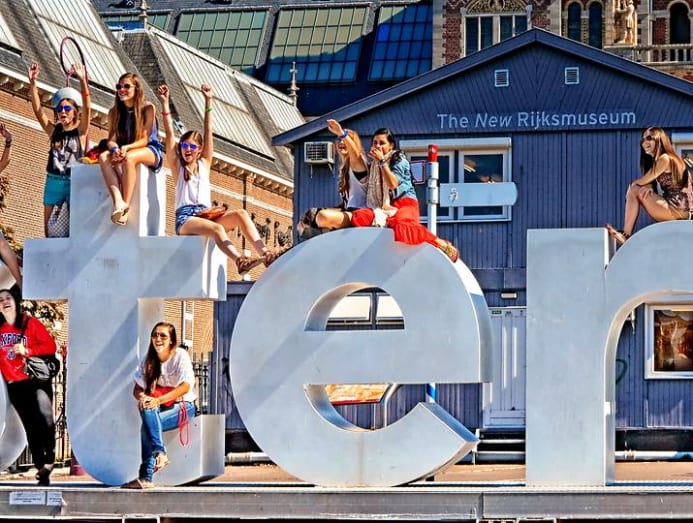 Rental bicycles are available everywhere and cycling is a good way to explore Amsterdam. If you can't cycle or don't wish to, an extended ticket from a tram or train station makes it convenient to hop on and off public transport. And don't forget a trip through the canals, which is a lovely way to see Amsterdam.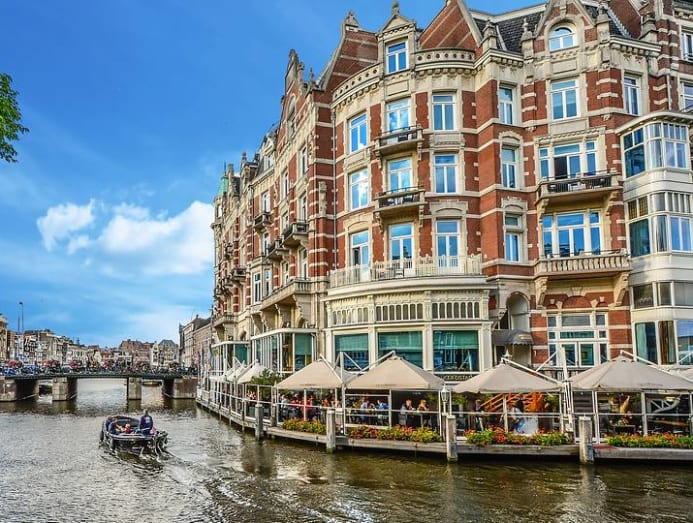 There are museums on everything in this buzz-filled city. Culture vultures shouldn't miss Museumplein, where the most iconic cultural institutions are, such as the Rijksmuseum, Stedelijk and Van Gogh Museum.
History buffs can head for the Anne Frank Museum. Peek into the secret annexe behind the bookcase to see what it was like living as a Jew in Nazi-controlled Amsterdam. Good to book your tickets online. 
Other than traditional Dutch cheese, avid gardeners can also pick up seeds and tulip bulbs at the Bloemenmarket. Or head to Albert Cuyp Market, the largest market in The Netherlands, for more cheese, stroopwafels, herring, fruits, beer, spices, and even clothes, accessories and make-up.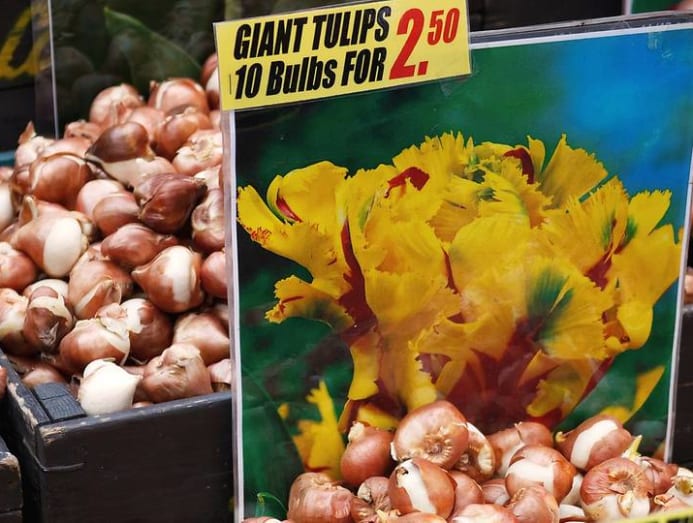 If you're thinking of having a cup of coffee after all that walking, note that coffeeshops in Amsterdam serve more than espressos and cappuccinos – customers can also pick up marijuana. But go in anyway; these are some of the best spots to people-watch and enjoy a good cup of coffee. 
ROME, ITALY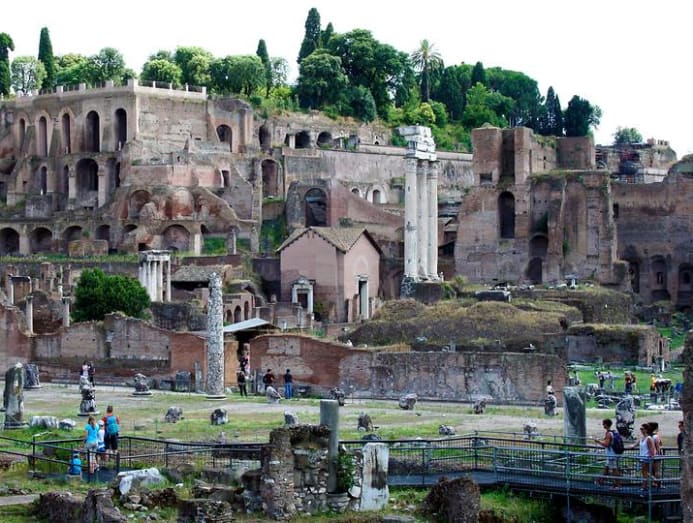 If you're not keen to join the snaking queue for the Colosseum, head for its neighbour, the Palatine Hill, and imagine how aristocrats and emperors once lived in Rome's most desirable neighbourhood. Located on one of the city's seven hills, its privileged denizens literally lived above the squalor below. Elsewhere, other famous sites include the Pope's home, the Vatican City, and Saint Peter's Basilica. 
Shopping must have been a big thing back in 110 AD Rome. Take Trajan's Market, for instance. This archaeological complex is believed to be the ancient city's first shopping centre, and once housed up to 150 shops and apartments.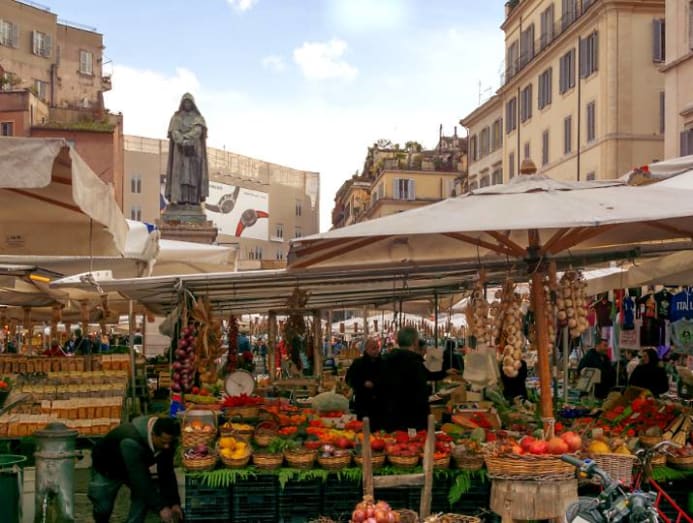 The Romans were so passionate about shopping, they even paved over a flower field to create the Campo de Fiori as recently as 1869 – a market, which till today, houses stalls brimming with flowers, fruits, vegetables and Italian produce, such as hand-squeezed olive oils and limoncello. Hang around after sunset when a wide variety of restaurants, bars and terraces open for business.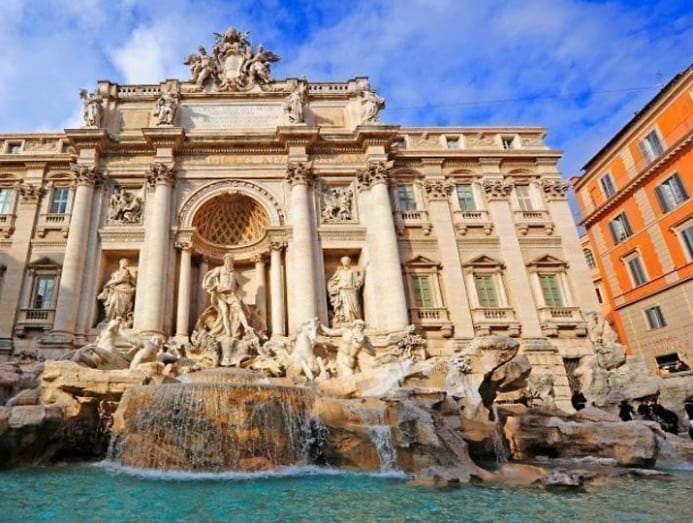 If exploring the piazzas and cobble laneways makes you thirsty, the city's numerous fountains conveniently spout drinking water. The most impressive of all (although you can't drink from here) is the Trevi Fountain. Legend has it that if you tossed a coin into it, you'll return to see the Eternal City again.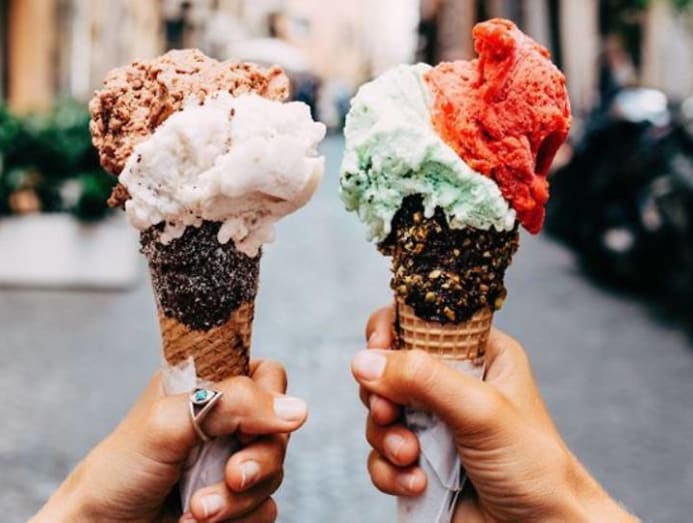 One last thing: You can't go to Rome without tasting the food. Enjoy gelato on the Spanish Steps and watch the people go by. For a good cup of Italian joe, head for Caffe Sant'Eustachio, one of the oldest espresso shops in Rome. And don't forget to pop into one of the traditional pizzerias that still use wood-burning stoves to grill those meltingly good Napoli-style pizzas. 
HONOLULU, HAWAII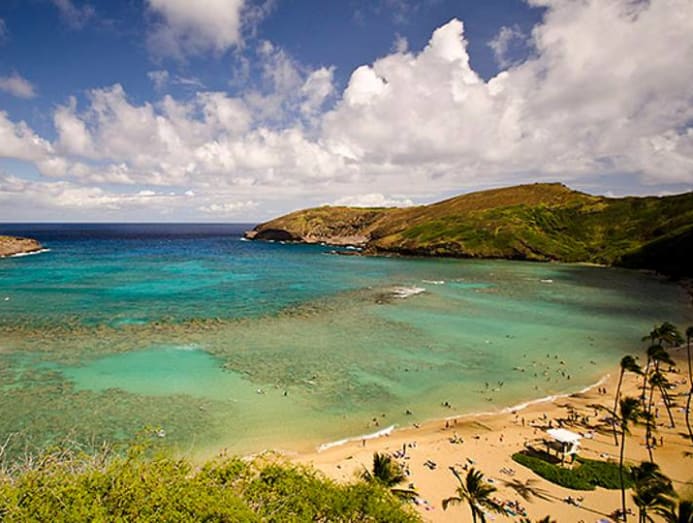 Home to gorgeous beaches, friendly locals and that warm, aloha spirit, Honolulu is a dream to holiday in by yourself. You can be as sociable as you want – or not. If you fancy some company, it can be as easy as taking the bus. Or offer to watch a family's belongings at the beach while they go swimming, and you'll have made some new friends. Even the largest mall on the island, the Royal Hawaiian Center, offers lots of interactions with people through lei-making or ukelele lessons.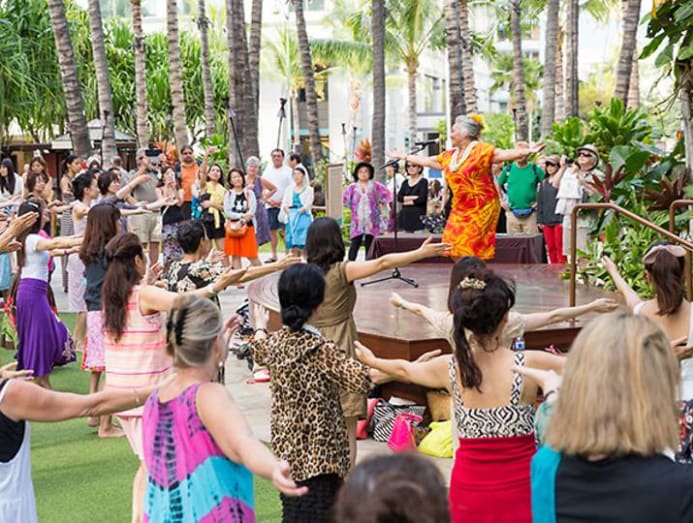 Prefer to be left alone? Rent a car to explore the other parts of the island. Go for a hike up Diamond Head. Sit on your lanai or porch, and read a good book. Or simply wander the beach until you find a quiet spot.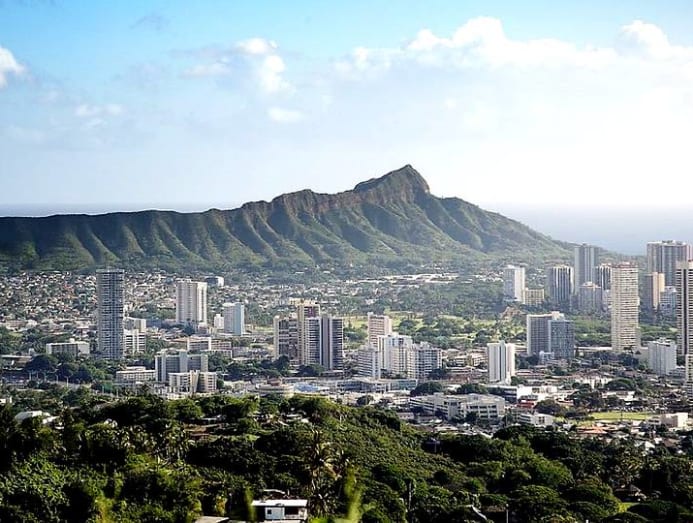 Those up for some adventure can join a whale-watching cruise, snorkel, scuba dive at Haunama Bay Nature Preserve, or take a surfing or paddle boarding lesson. Hiking enthusiasts shouldn't pass up the tour hikes to discover waterfalls. 
***
TIPS FOR THE SOLO FEMALE TRAVELLER
Book your accommodation and airport transportation in advance
Ask the hotel to pick you up from the airport, or if it has any recommended shuttle service.
Bring your hotel's name card when you're out exploring
In case you get lost or need a taxi to take you back, it is easier – and safer – to show the driver the card than the address on your smartphone. 
Hide your money in different places
Stash an extra S$50 to S$100 on you (your shoe and bra are great hiding places) when you're out for the day. 
Check maps and transport schedules before leaving the hotel 
If you know where you're going generally, you'll be much more focused on your surroundings than on your smartphone, and enjoy more of the scenery.
Leave copies of your itinerary and passport with someone back home
It is also smart to let someone at the hotel know where you're headed and what time you'll be back.
You're here to see the world, so go wander the streets, check out a market, hike to a park, and get a bit lost. Just exercise common sense and don't walk into dodgy alleyways.