The Japanese ski town that wants Singaporeans to move in
Less developed than Niseko and with more powder snow to boot, Kiroro is the Hokkaido winter wonderland that's ready for you to visit – maybe for longer than a short vacation.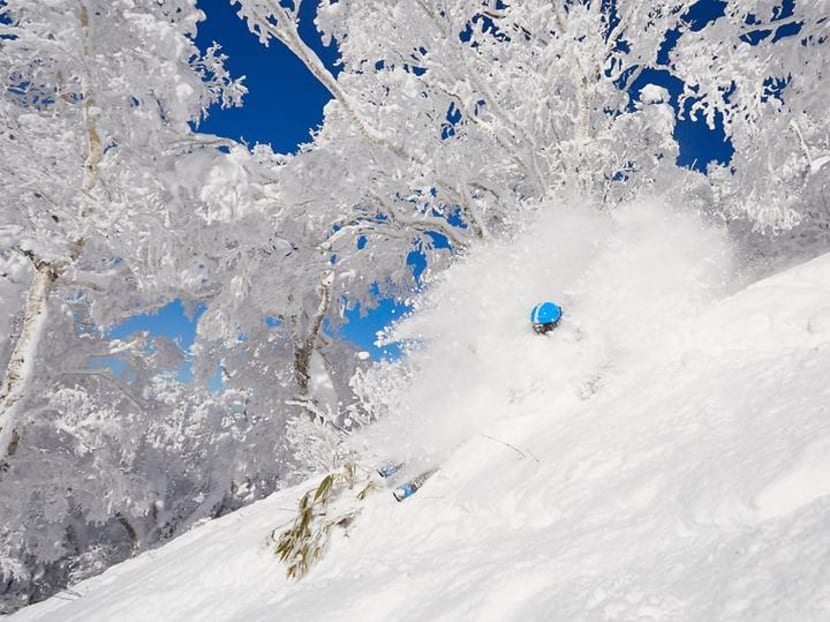 I dream of winter weather constantly. It is a direct effect of living in Singapore, an island strapped to planet Earth's armpit, the equator.
When I was about eight years old and the teacher asked the class what we wanted to be when we grew up, I'm pretty sure I answered: Cold. That's 15 policemen, 10 firefighters, six astronauts, four businessmen, and one little boy who just wanted to not be moist.
Like many of my fellow citizens of SweatyLand, I think frigid thoughts whenever I find myself trapped in the scorching heatscape that is scientifically known as "between the car and the building". "Why?" I ask, sometimes aloud to startled pedestrians in my path. "Why can't we have wonderful, seasonal, cold weather in Singapore?"
My friends explain to me that the answer is: Science. And while I understand that, shouldn't the advantage of being a very small country be that some genius can figure out how to just tow us to cold weather? Again, my friends explain to me: Science.
In January, I found myself in Kiroro – a relatively undiscovered Japanese ski haven in Hokkaido. Here, snow sticks to the branches of temporarily barren cherry blossom trees like soap suds to a cat's tail. It is a beautiful frozen landscape that's blanketed white, with visibility heavily obscured by a never-ending flurry of what looks like finely shaved ice confetti.
It is pure magic.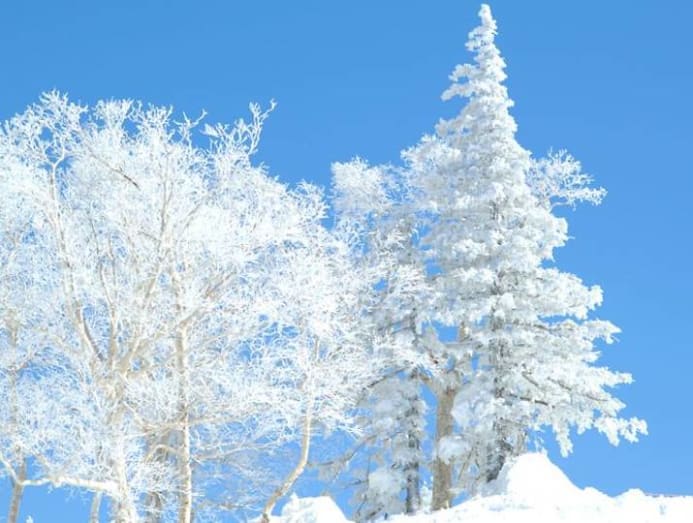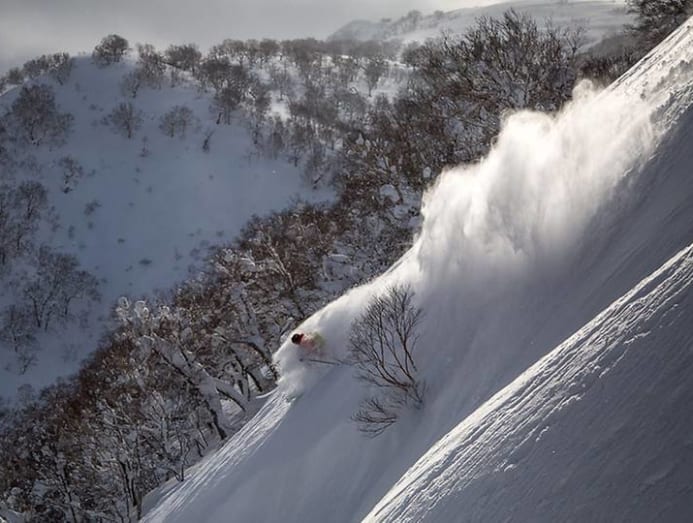 THE HOKKAIDO SKI DESTINATION THAT ISN'T NISEKO
The snow falls constantly in winter, building to an average of 21m annually. When I first arrived, 10m of the good white stuff had already fallen – with about three months of ski season to go. Snow banks along the narrow, winding road, carved up by hardworking ploughs, towered majestically over passing vehicles. From inside our van, I imagined this must be what it looks like to an ant tunnelling through meringue.
Kiroro is situated on the western slopes of Asaridake, about a two-hour drive from New Chitose Airport, and about an hour's drive west from Sapporo. This region often benefits from the most snowfall in Hokkaido and, because of things related to geography that I won't pretend to understand, the snow here is of the highly-prized, dry "powder" variety.
Even in summer, when lush summer forests reign supreme and the delectable uni (sea urchin) markets are in full swing, the temperature hovers in the glorious low-20s. It is, simply put, a dream for those seeking asylum from the wicked heat.
On my first afternoon exploring the great outdoors that is the smoking area of Kiroro Resort, I saw a little Japanese girl traipse knee-deep into ankle-high snow, casually shrugging off her winter coat to reveal a blue, sequined Queen Elsa costume complete with fabulous cape. Her father, bundled in layers of thermal ski clothes, was right behind, trying to keep his shivering to a minimum as he dutifully shot his daughter's one-woman musical extravaganza, The Songs Of Frozen, Where None Of The Words Are Even Remotely Correct.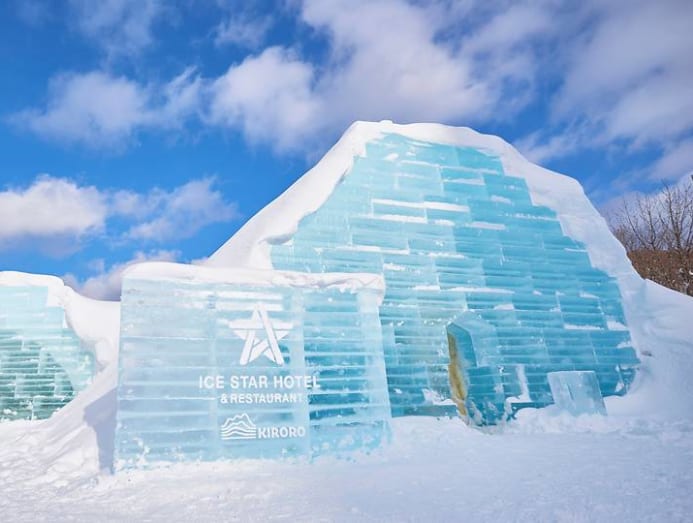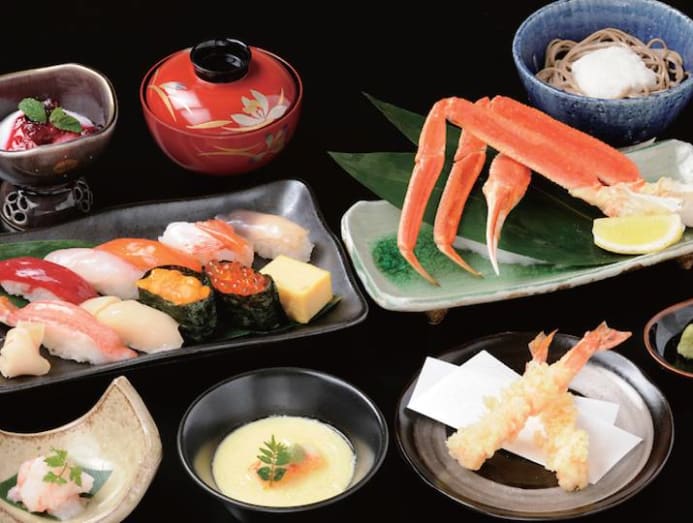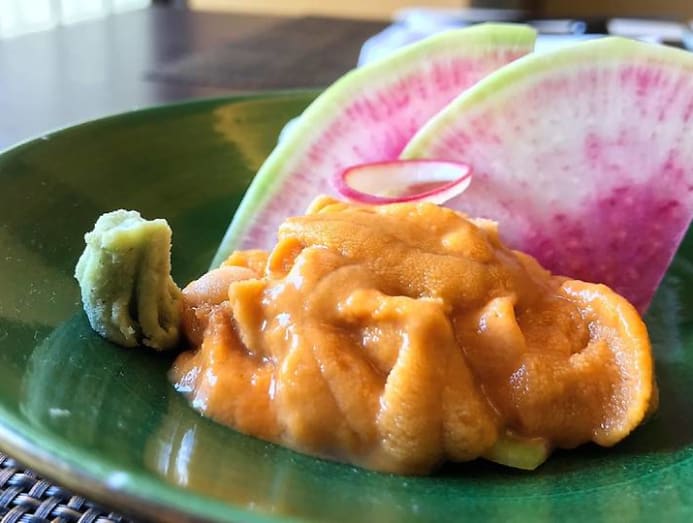 Yes, Kiroro is quieter than its more famous neighbour, Niseko. It is less developed, less of a party town, and a little more family-friendly. According to one of the hospitality managers I spoke to casually, more than 10 people in Niseko get sent to the hospital every day during ski season for broken bones. These are not injuries from gruesome ski accidents, apparently, but from slipping on the icy streets after enjoying too much sake. This, of course, was told to me over a lot of sake – in a bar entirely carved out of slippery ice.
I nodded along attentively, basking in the bracing cold, with a smile you could not wipe off my face because, well, that was how my face froze.
THE SKI-IN, SKI-OUT CONDO IS THE NEW BEACH VILLA
Having astonishingly survived my night of industry gossip and sake without breaking any bones, I found myself facing a day filled with more opportunities to submit a travel insurance claim for a Medivac ride to the hospital: My very first ski day.
I had never skied before. This had proven to be quite the interesting fact to friends and Facebook acquaintances over the years.
"But you love winter!" they'd exclaim. "How can you never have gone skiing?" This was usually an excuse for them to show off pictures of their children conquering slopes like little Alpine Asian Hobbits in the most hideous shades of neon pink.
It is relatively new, this phenomenon of having my Facebook feed populated by pictures of Singaporeans skiing. We might not be natural-born winter babies in the tropics, but, according to Benjamin Lam, President and Representative Director of Kiroro Resort Development Co Ltd, Asia Pacific skiers now make up over 20 per cent of the world's skiers – coming in third after Europe and America.
Kiroro Resort comprises two hotels: The Sheraton Hokkaido and The Kiroro, a Tribute Portfolio hotel where I enjoyed my stay. Those with the means to stay a little longer can actually stay, well, as long as they'd like – the owners of the property are building the first ski-in, ski-out condominium in the area, Yu Kiroro.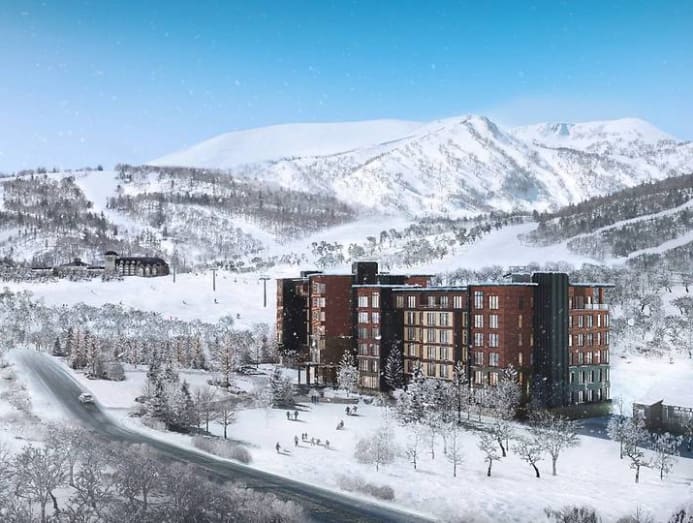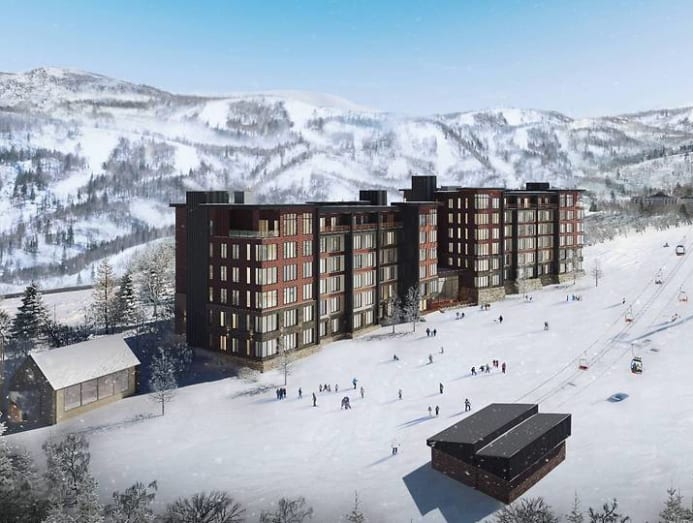 A "ski-in, ski-out" property is typically defined as one located just off the slopes, without the need for transportation to the chairlift. Yu Kiroro is more of a ski-to-your-door property, with the chairlift located around 75m away.
To put that in perspective, the distance between the chairlift and the ski valet at the lobby of your building is more or less the distance between four lamp posts on Singapore roads. This luxurious convenience is the result of building Yu Kiroro with the target audience of buyers from Hong Kong, Singapore and the rest of Asia in mind.
"Ski-in, ski-out is very important for Asians. In Europe, the definition is less than 300m (to the chairlift). But if you ask me, 300m is still too far," said Lam, chuckling. "So we have to design something that is truly ski-in, ski-out for Asians."
Kiroro Resort Development Co Ltd is a subsidiary of Property Perfect PCL, one of the largest developers in Thailand. Yu Kiroro luxury condominium will occupy 6,440 sqm of prime powder snow real estate, with 108 units, from one-bedroom (62 sqm) to lavish penthouse (267 sqm) options.
All units are fully furnished, designed tastefully with a blend of Alpine and Japanese sensibilities – and are freehold and available for full foreign ownership. When Yu Kiroro is completed in December 2019, it will feature 24-hour concierge service, natural indoor-outdoor onsen, gym, all-day dining, and shuttle services to nearby Otaru and Sapporo.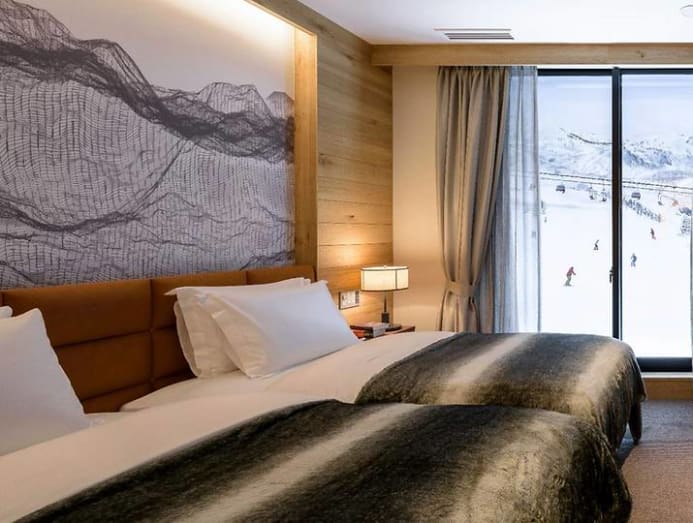 One-bedroom units start from ¥76 million (S$937,537). Lam expects an estimated rental yield of three to five per cent, should a unit be rented out to holidaymakers for around 100 days a year.
According to Lam, Japan ranks second when it comes to Asian holiday home investments, right after Thailand. Incidentally, Property Perfect PCL is the first Thai property developer to launch a project in Japan.
Might the Japanese ski-in, ski-out condominium be the new Thai beach villa when it comes to investments in holiday homes? Lam certainly thinks so. "People are looking for places where the whole family can stay," he said. "Our hotels are already full."
That's all fine and dandy, I thought to myself. But do I have to ski?
THE SECRET TO SKIING WITHOUT FALLING ON YOUR BUM
The thought of hurtling my body down a snowy mountain scared me sober. The truth is, I'm not exactly what one might describe as "sporty". Or "active". Or "adequately mobile".
The last time I even attempted an activity that involved staying vertical while speeding downhill was in 1990 – and that was on roller skates, down the little ramp at my void deck where marbles have a tough time picking up speed. And even then I ended up with my wrist in a fibreglass cast.
I was apprehensive, to say the least. But it turned out I had nothing to worry about.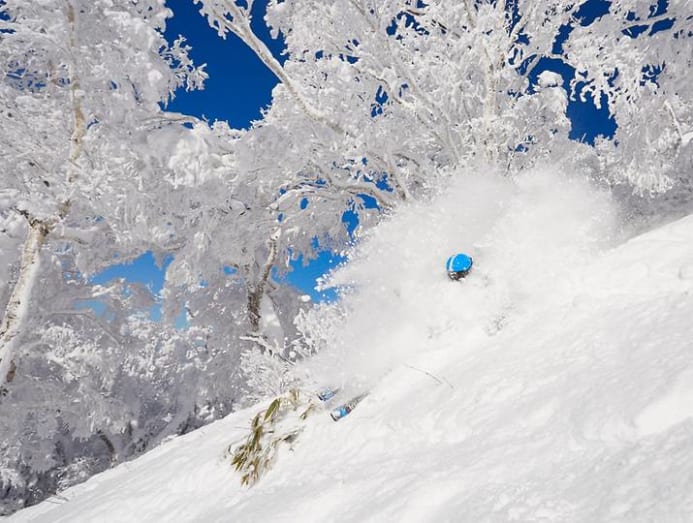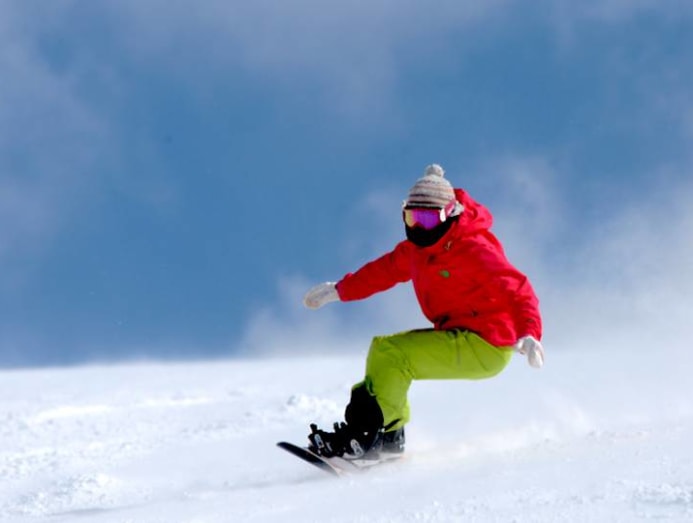 It seems I am a natural at skiing. And that wasn't just the little voice in my head – it was the Swiss-accented voice of my instructor Jamie.
Fine, "Jamie" might not have actually been his name but I do not remember the details of the day very well because of the sake from the night before. The point is I took to skiing like an Alpine Asian Hobbit to neon pink. I ruled the slopes like Lindsey Vonn if she were a middle-aged Chinese man with no athletic abilities. I zipped. I swished. I skied circles around my competition. And I did it all without falling even once.
My theory is that years of practising to stay upright at the end of a long night drinking a bar dry has bestowed upon me a mutant-like sense of balance. Why didn't my mother tell 12-year-old me that the secret to roller skating down the void deck ramp was to be found at the bottom of a sake bottle?
Of course, my success on the slope (yes, singular) might have had a little to do with the fact that the beginners' slope I was skiing down had an incline similar to that of a pair of 2-inch bedroom mules.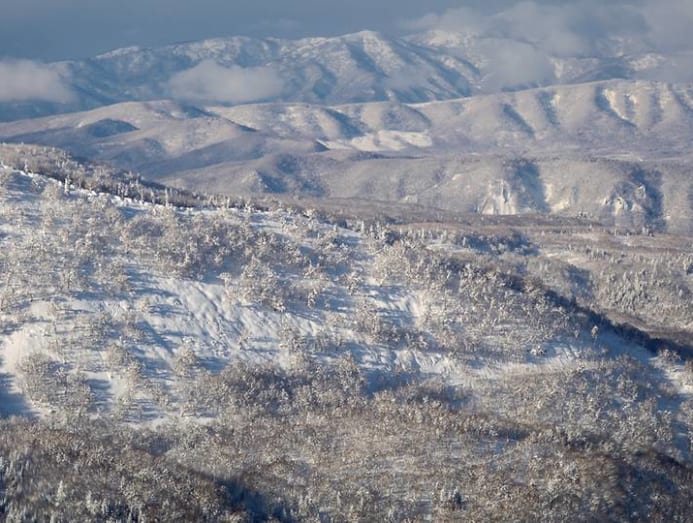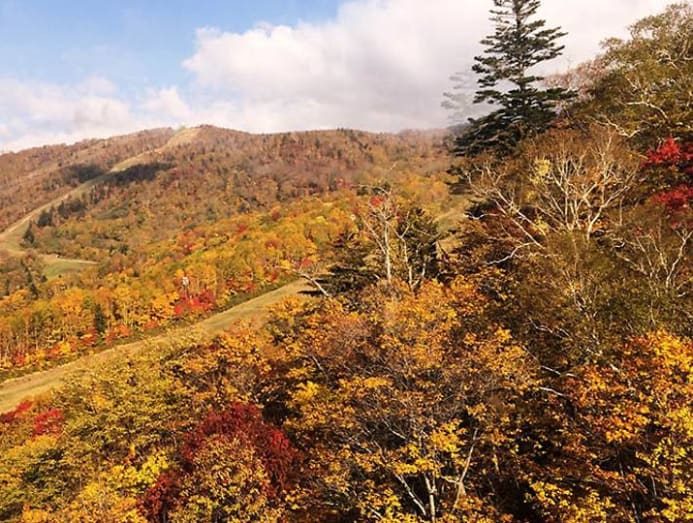 I texted my mother that evening and informed her of how her son could have been a Winter Olympic champion if only she had picked the right climate to spawn.
She told me how one of her cats really enjoyed watching golf on television.
One day they will write a very short book on the art of open communication in Asian families. It will be set in the snowy mountains of Hokkaido. Featuring an unlikely skier from Singapore who conquered the slopes against all odds. Set to the rousing music of Disney cartoons but with none of the correct lyrics.
CNA Lifestyle was in Kiroro at the invitation of Kiroro Resort Development Co Ltd. For more information on Yu Kiroro, visit http://yukiroro.com