This man built an open library in Boon Lay, got his books stolen and then received an outpouring of support
Hengster Kor's harrowing tale is a reminder that kindness begets kindness.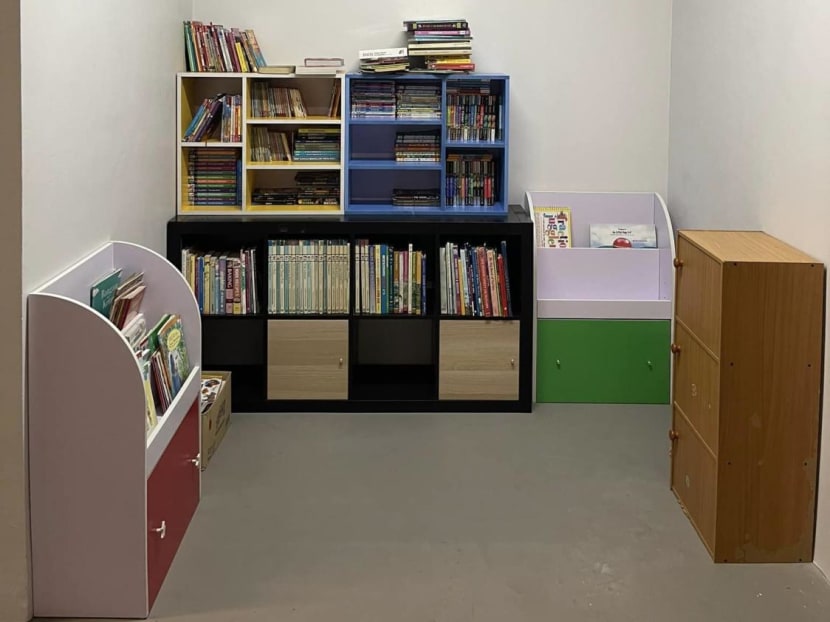 For months, a man known as Hengster Kor worked hard to create an open public library for his community. He kept gathering books and shelves and, once he was ready, spent three hours setting up his passion project at Block 216A Boon Lay Avenue.
After a few hours, however, he discovered that his shelves had gone missing. Kor took to the Facebook group, Little Libraries Singapore, on Apr 25 to lament his plight. A subsequent update to the post painted an even bleaker picture with Kor revealing that all his books had been stolen.
Within hours, Kor's story spread online as his thoughtful initiative received unanimous praise. People clamoured to help, mostly by donating old books and furniture. A few netizens even offered to purchase brand-new shelves and books to furnish his library.
However, Kor rejected them as he claims "it defeats the purpose".
As he explains in a Facebook post dated Apr 26: "There are many shelves in good condition that are being disposed of every other day in my estate. I thought these shelves can be put to better use. Then there are many residents who always drop books at my RN office. Why not marry the two and do something meaningful?"
The first glimmer of hope came on Apr 27 when Kor updated that all the missing books had been returned. Although the shelves were still missing, Kor said that he would be creating new ones using plywood from discarded furniture.
In a separate post, Kor addressed the rationale behind the project and thanked his supporters.
"I started the library because I wanted to create common spaces where the community can come together to foster better relationships: neighbours to neighbours, grandparents and grandchildren, parents and their kids."
He added: "The incident brought out the ugliness of some people but it also brought out the goodness in many others. I am grateful for many people who came forward to help, although I have turned down most. You are welcome to bring books over if you want. I welcome more books as I have intentions to expand the library further. Over the past two days, I have witnessed firsthand how much happiness books can bring to children."
Kor ended his post with, "My heart is full. I know I am doing the right thing."
Despite being busy with the library's reopening, Kor provided a short update on Instagram on Apr 28 showing the open library's updated look – a space that's flanked by a huge signage, more books and shelves made out of repurposed furniture.
As of writing, Kor is still receiving more offers for donated books which goes to show that kindness is always in season.