TikTok-famous golden retriever refuses to budge from Takashimaya entrance until he gets free pats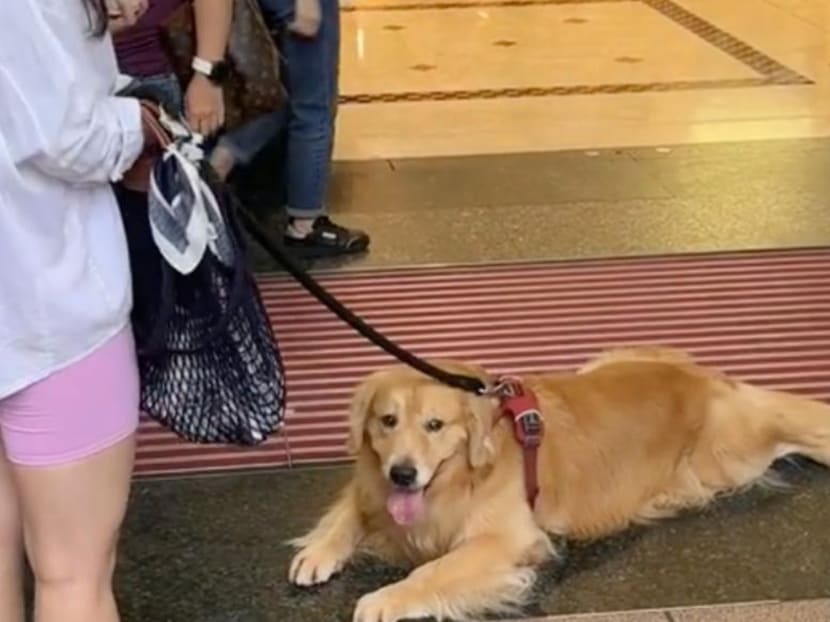 If you're often on the ruff side of TikTok, you may have come across videos of Cooper the Goldie enjoying his walks in town, swimming in dog pools, and retrieving everything in sight.
The pup is so well-loved, he's become a social media star in his own right, with over 150,000 followers on his page.
Cooper's human recently shared an adorable clip of him laying at the entrance of Ngee Ann City's Takashimaya and refusing to move until he gets pat.
The voiceover of the clip, which narrated Cooper's imaginary thoughts, went: "Drag me all you want hooman, I don't care, I'm not moving until I receive free pats."
Cooper's owner could be seen tugging lightly on his leash and laughing into the camera, likely having given up on the "attention seeking" furball.
The pooch's plan clearly worked.
Passers-by soon took turns patting Cooper. At one point, it even looked like a crowd had gathered around the dog, with Cooper lapping up all the attention.
"Mission accomplished, I win once again! Till next time," said Cooper at the end of the clip.
Netizens couldn't help but gush over the adorable pup's antics, with some saying that he chose the perfect spot. Not only could he get all the love he wanted, but also the cool air emanating from the mall.