Japanese man finds live frog in takeaway udon, company apologises for 'causing great trouble and worry'
Marugame Seimen has since issued an apology and temporarily suspended sales of the product.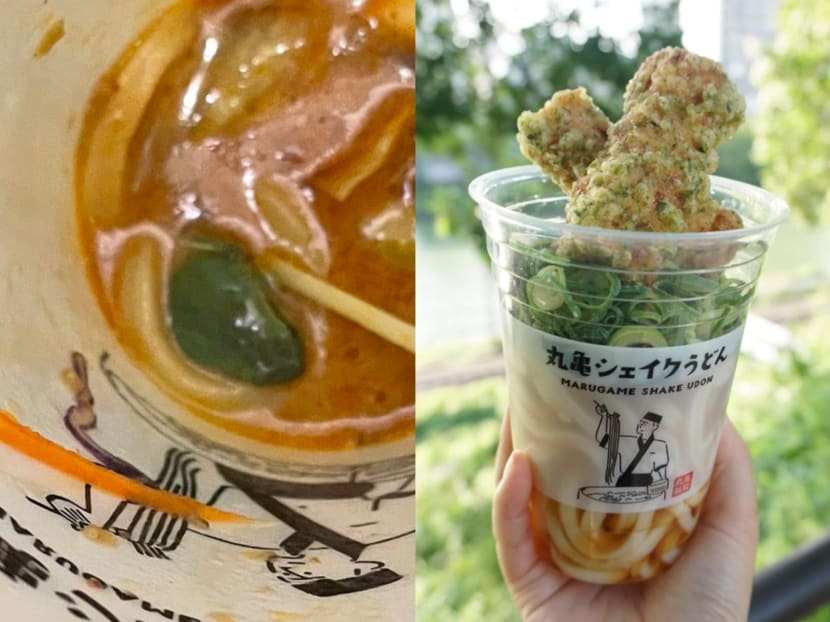 We all love fresh seafood. However, a man in Japan recently got more than what he bargained more after discovering a live frog while eating takeaway udon – mere moments before finishing it.
On May 22, a Twitter user – going by the nickname Kaito – uploaded a video of his soon-to-be-finished cup of Marugame Seimen's Spicy Dandan Salad Udon, showing the small amphibian wriggling about in the remaining broth.
He explained that he got the udon while on a business trip and urged his followers to "be careful" after discovering that the outlet selling the udon "reopened the same night after being closed for three hours" and "is still selling the same products".
The following day, the noodle chain issued an apology via its website for "causing great trouble and worry" while explaining that the frog was likely to have been mixed at their vegetable-processing factory. After "conducting and strengthening on-site inspections at every factory handling raw vegetables", the company then announced that it would be temporarily suspending sales of food items with raw vegetables.
The Spicy Dandan Salad Udon is part of Marugame Seimen's new Shake Udon line which has become wildly popular in Japan. Served in a cup, the dish requires customers to shake it in order to mix the ingredients inside. News outlet The Asahi Shimbun reported that "around 210,000 servings of the Shake Udon were sold within the first three days of its release".