Beary cute: Singapore's first giant panda cub Le Le turns one year old
His birthday falls on Sunday (Aug 14) – here's hoping he has a pandastic day.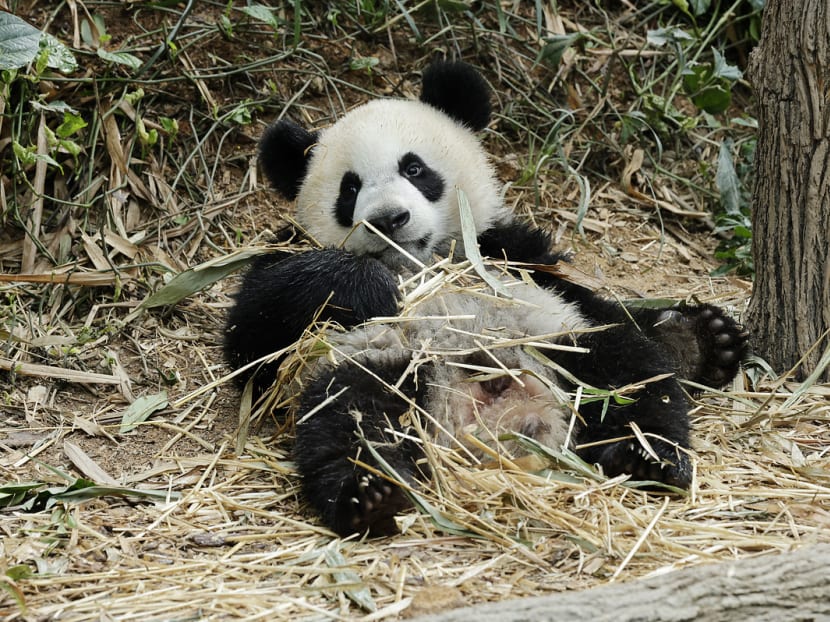 We're two days away from celebrating the birthday of a local celebrity – on Sunday (Aug 14), the first giant panda cub born in Singapore, Le Le, will be turning one.
And his fans will be pleased to know that he's had a progressively inde-panda-nt first year, transforming from a 200g (mostly) hairless and helpless infant into a 33kg furry and feisty bundle of energy with growing developmental skills, according to a statement by Mandai Wildlife Group.
Birthday festivities have already started at the River Wonders' Giant Panda Forest exhibit where Le Le lives. His care team presented him and mum Jia Jia with a three-tier ice cake embedded with carrots, bamboo and edible flowers, and topped with apple slices on Friday morning.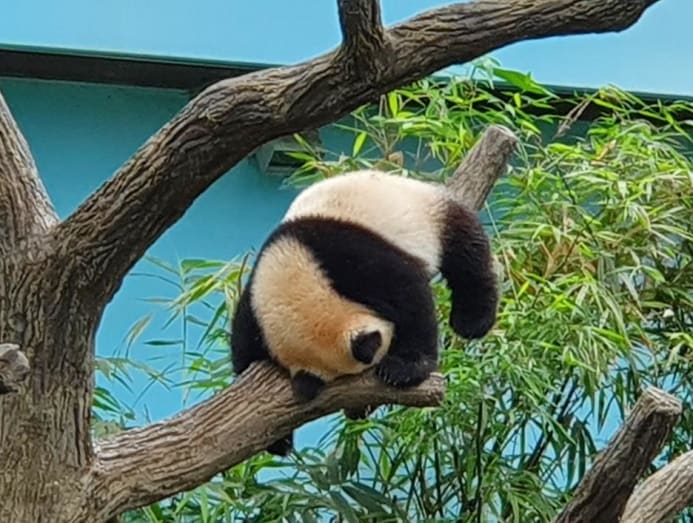 While still mainly reliant on mama panda's milk, Le Le has started to have a taste for solid food, nibbling on pellets and carrots, in addition to bamboo leaves and shoots in small quantities, according to his care team. 
The unbearably adorable Le Le also embarked on another milestone recently, with his care team beginning his positive reinforcement training (PRT) journey last month. These sessions are said to be in preparation for routine medical procedures in the near future to facilitate overall animal care and health monitoring.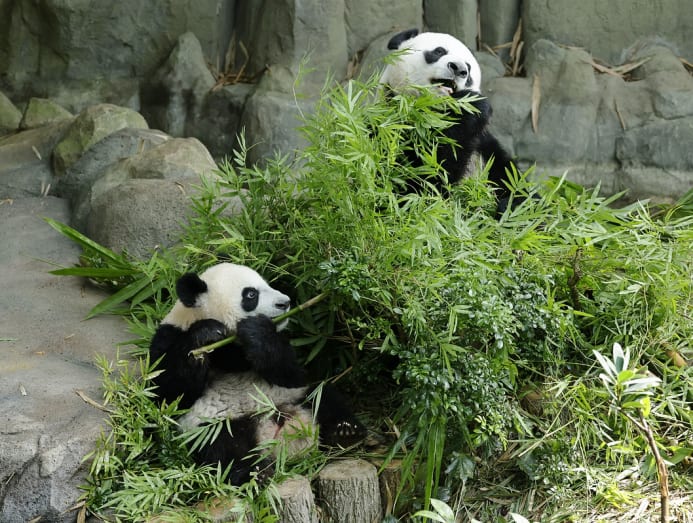 In Le Le's case, his carers are starting off by getting him to respond to a target. When he completes the behaviour correctly, he is given a treat in the form of a piece of carrot or pellet.
However, like any young child, Le Le still gets easily distracted so training lasts no more than a few minutes at a time, for now.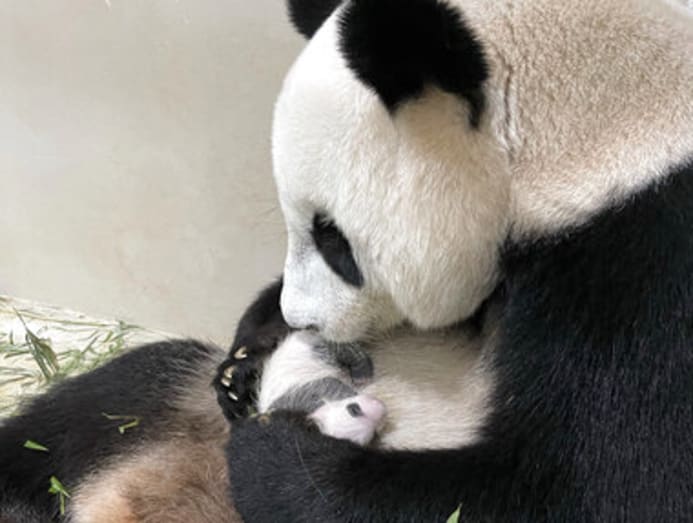 Le Le caused quite the panda-monium when he was born on Aug 14, 2021 to parents Kai Kai and Jia Jia, the two giant pandas who arrived in Singapore in 2012 on a 10-year loan from China. He was conceived by artificial insemination and became the first "Singapore-born" panda. 
Le Le's stu-panda-ous birthday celebrations will continue into the weekend – visitors keen to catch him cavorting with his ice cake have an opportunity to do so at Giant Panda Forest on Aug 14 at 10am. 
Have a pandastic birthday, Le Le! 
Celebrate all things panda at River Wonders with panda-themed activities in an all-new day to night experience from now till Sep 11. The Panda-stic Party bundle, which includes admission to the day and night event, starts from S$36 and can be purchased online. Visit www.mandai.com/PandasticParty for details.