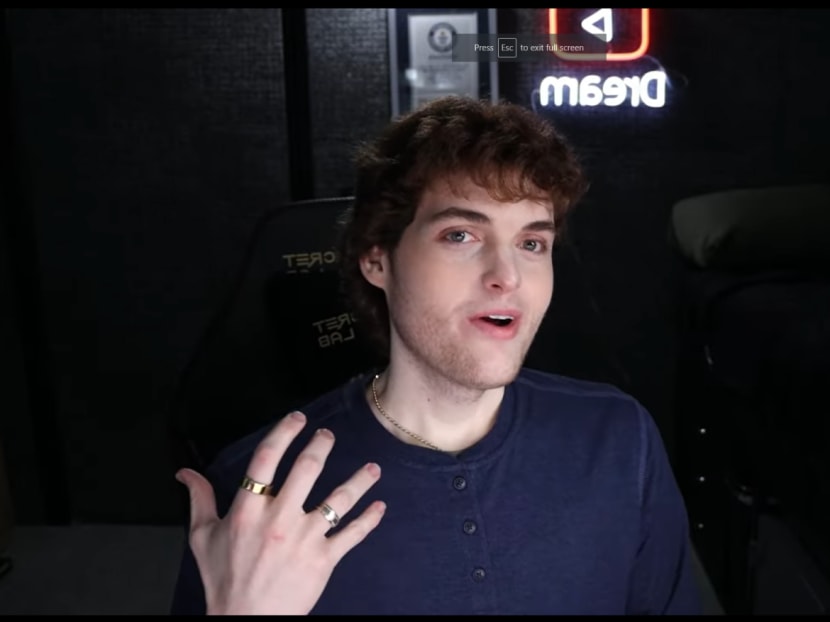 Popular Minecraft player and YouTuber Dream revealed his face to his gigantic viewer base of more than 30 million subscribers on Sunday (Oct 2).
The content creator amassed his popularity by pairing his gaming content with a mysterious persona, hiding his face behind an avatar and a smiley face mask.
After a brief social media campaign that included content creators uploading clips of their reaction to his face, Dream uploaded a five-minute clip titled "hi, I'm Dream.". 
The video has gained nearly 28 million views and almost 3 million likes as of Tuesday evening.
His face reveal has attracted outpourings of support from his fanbase and other content creators.
"Dream is beautiful," said streamer Valkyrae, while Pokimane commented that he had "anime eyes".
However, the reaction from neutrals seems to be more divided.
Shortly after the video was uploaded, hashtags like #HESUGLY and #PutTheMaskBackOn began trending on Twitter, with tweets belittling his appearance attracting thousands of likes and retweets.
Several comparisons to other figures have been drawn, from controversial YouTuber Shane Dawson to animated character Rumpelstiltskin from the Shrek films.
Other corners of the Internet have reacted with puzzlement to the negative reaction - because for all intents and purposes, Dream looks like a perfectly normal person.
"Dream is the most normal looking white guy ever," said a user on Twitter.
"I've seen over 1,000 Dreams."
Some have also spoken of their discomfort at the current level of discourse about Dream's appearance.
As for Dream, he plans to film and upload IRL (in real life) content with other content creators, having ripped off the band-aid that is his appearance.