Singaporean woman among 10 winners of YouTuber MrBeast's US$10,000 giveaway
Local artist Sheryl Tan won US$10,000 (S$13,316) through the giveaway on Instagram.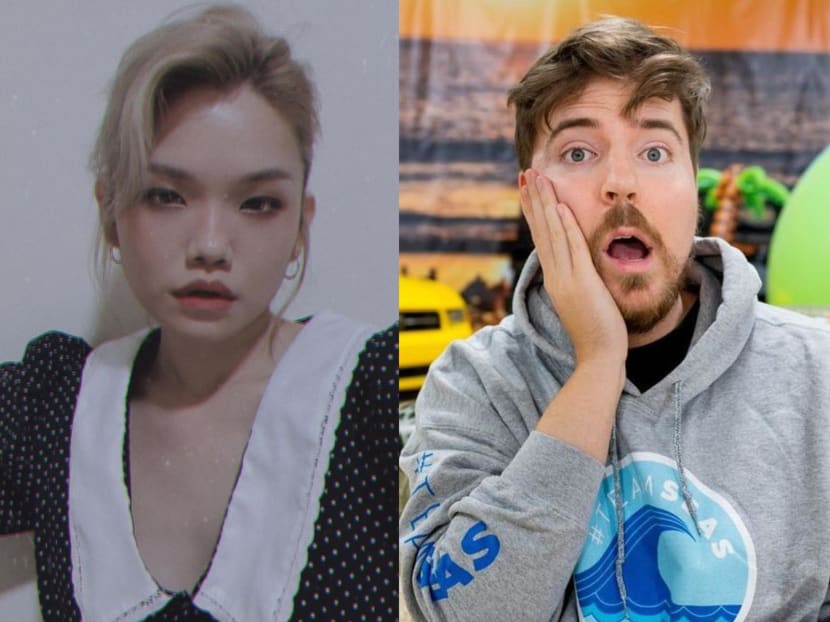 For the past few days, you might have seen the image below flooding your feed on Instagram stories.
For the uninitiated, it was part of YouTuber MrBeast's giveaway campaign where he would award US$10,000 (S$13,316) to five lucky winners who shared his post to their personal Instagram stories, tagged another person in his comments section, and followed him on Instagram.
According to MrBeast, whose real name is Jimmy Donaldson, the giveaway was to commemorate his birthday. Within hours, his giveaway received over 20 million comments and 19 million likes. However, Instagram later took the post down without providing an explanation.
MrBeast then uploaded an Instagram story announcing that his team had already saved the participants' names and even increased the number of winners to 10.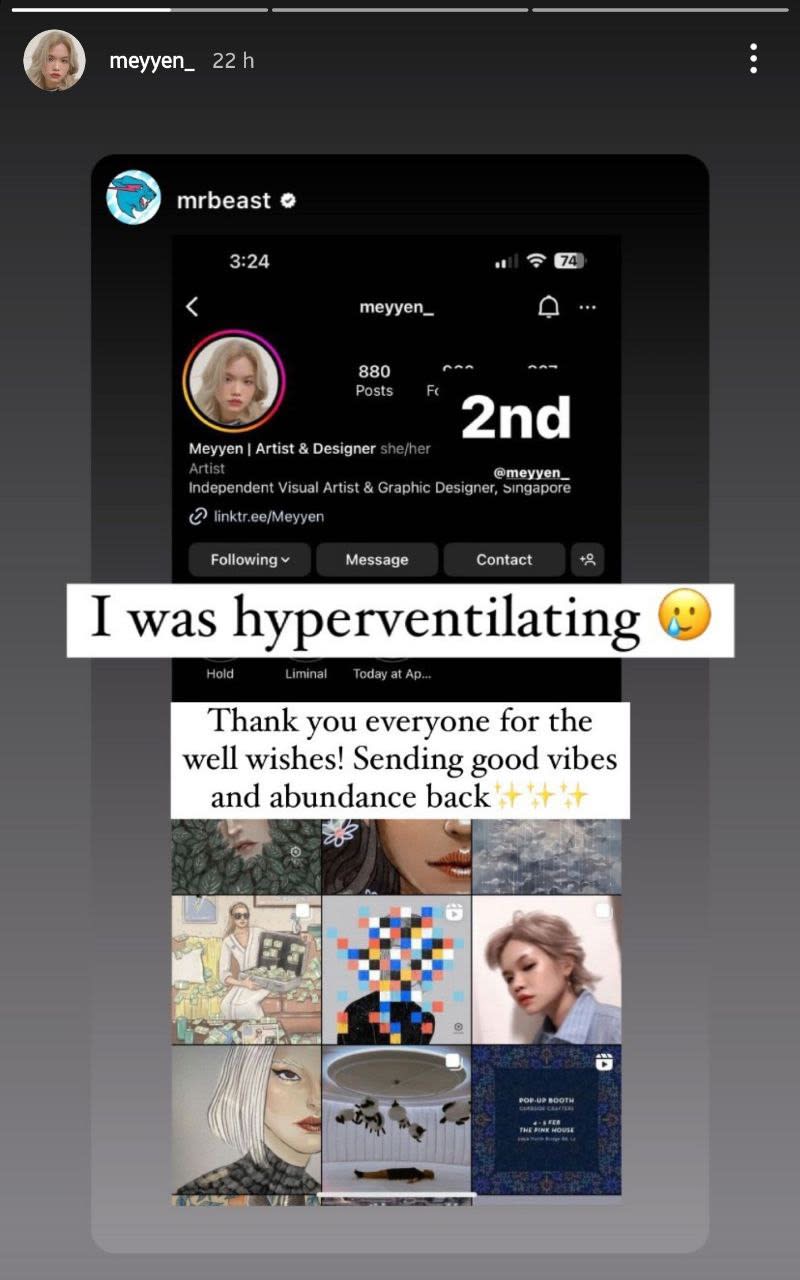 On May 11, MrBeast announced the 10 winners via Instagram stories. One of them ended up being local artist Sheryl Tan who goes by the handle @meyyen_.
Tan's initial reaction was to reshare MrBeast's story with the caption: "I was hyperventilating. Thank you everyone for the well wishes! Sending good vibes and abundance back."
Tan told local media outlets that said she "was shocked" about her win and had "little confidence about the odds". She also announced that she plans to use her prize money to fund her art.
Many people have congratulated Tan on her win, including media company SGAG, which has since made two separate memes about her. Some Singaporeans have even left lighthearted comments on her page in a bid to get Tan to give them some of her prize money.
Other winners of MrBeast's giveaway include a Colombian-Venezuelan model and a Mexican medical student.
MrBeast is known for his philanthropy and larger-than-life videos. His most recent video had him providing hearing aids to 1,000 deaf people. The video has since accumulated over 50 million views.