Style Switch: Getting this educator to venture beyond an all-black wardrobe
CNA Lifestyle helps children's drama teacher Sirfan Sulaimi brighten up his wardrobe with clothes that work for both teaching a class and meeting clients.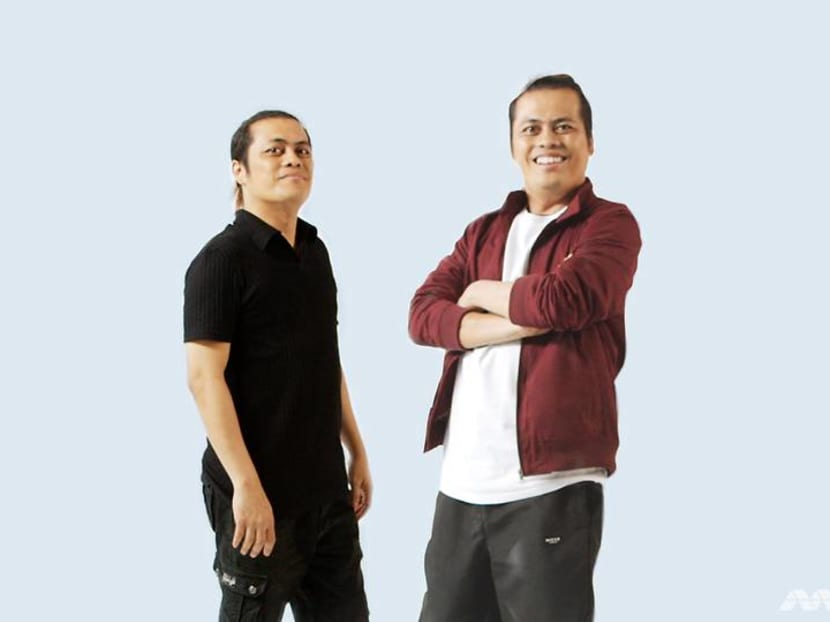 Sirfan Sulaimi is used to dressing simply and predominantly in black. The 44-year-old is the artistic director of Funplay Workshop, a professional children's workshop, theatre, design and events company that brings entertaining and educational performances to schools and companies.
"I've been doing this for over 20 years. I perform for children and teach drama to kids," he shared, adding that he specialises in shadow puppetry and would often go to schools to teach students how to create shows.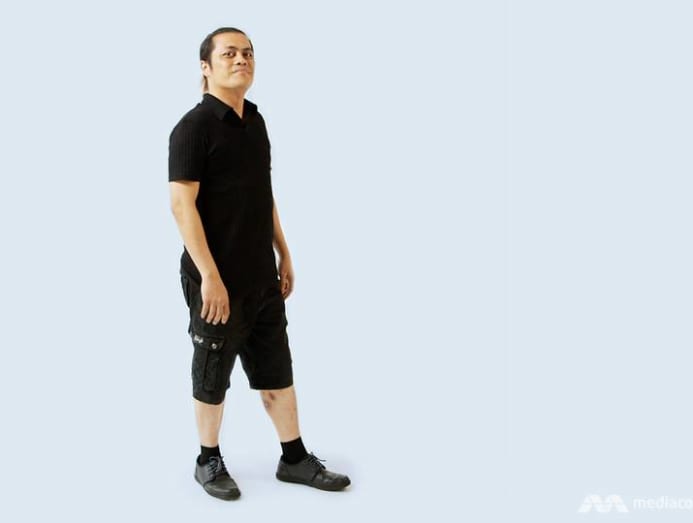 It seems like Sirfan's sartorial choices are also shrouded in darkness, which is why he decided to try out the Style Switch session. "[Black outfits are] simple and easy to match. I don't have to think too much about whether my clothes clash," he explained.
But Sirfan shared that he does worry about looking too casual, especially in meetings with potential clients.

"First impressions last," he said. "Clients will look at how you dress, your mannerisms, how you speak, how you conduct yourself, how you do your work. These influence their decision to continue engaging your services or not."

He also dresses for the children. "When I teach, I usually bun or tie up my long hair and wear a cap to cover it. The children treat me as a role model, so I have to dress appropriately."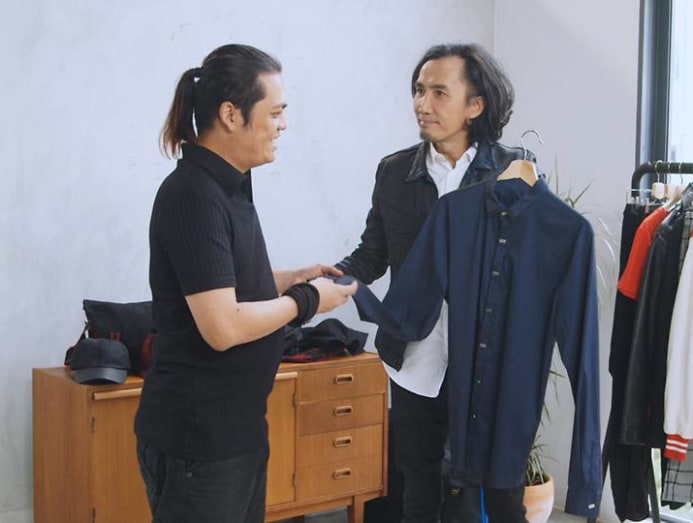 Sirfan's go-to outfits for the week usually consist of slacks or cargo pants paired with T-shirts, and accessorised with braces or a vest. Comfort is key for him – he wears no jewellery or accessories. He prefers cotton T-shirts because he is allergic to fabrics such as linen and silk.
"I signed up for Style Switch to get ideas for my dressing and also what to do with my hair," he said. "I'm hoping that I don't need extra clothes for when I transition from a class or performance to a meeting. I'd like to have a certain look or style."
Stylist Yang Derong recognised that Sirfan is a little awkward about his dressing. 
"He performs in shows at schools and does training, so he needs comfortable clothes that move well and let him stretch out. He can't be wearing clothes that are too tight – like his pants."
Sirfan also interacts with teachers, principals and, on occasion, parents as well. So, there's also a need to maintain a professional look.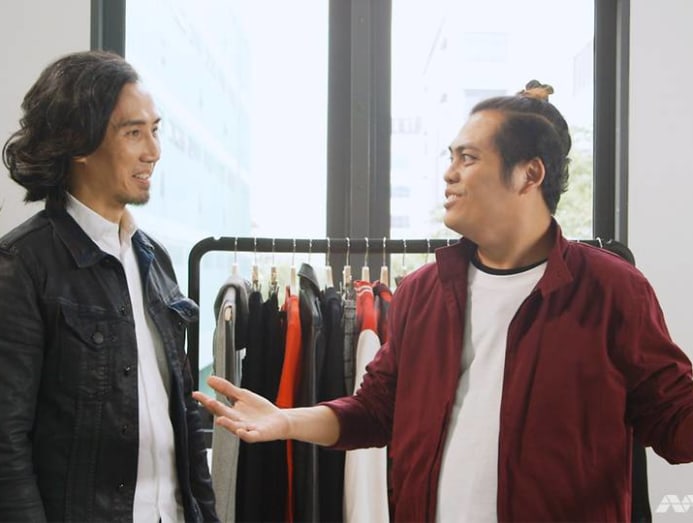 Setting out to make Sirfan a little more "smart casual" in his style, Derong picked out a selection of tops and bottoms made of cool materials that look polished, while avoiding heat-trapping polyester.
"I wanted him to try and gradually get used to adding some colour into his wardrobe," explained Derong. "We picked a series of printed tops and T-shirts for him to break the monotony of wearing black all the time." 
"Also, we found him pants that were bigger and more flattering, and didn't hug his calves, which, because he is a performer, are quite muscular and big."
Sirfan was delighted with the choices the styling team made for him: Shorts worn over running tights gave him the edgy look of a sports coach, and a striped T-shirt worn with a red jacket livened up his looks.
He especially liked the final outfit: A class-to-meeting combo of grey sportswear-styled pants that allow for movement, a white T-shirt (basic but made of a good cotton material), a maroon parka worn over the ensemble and black lace-up sneakers.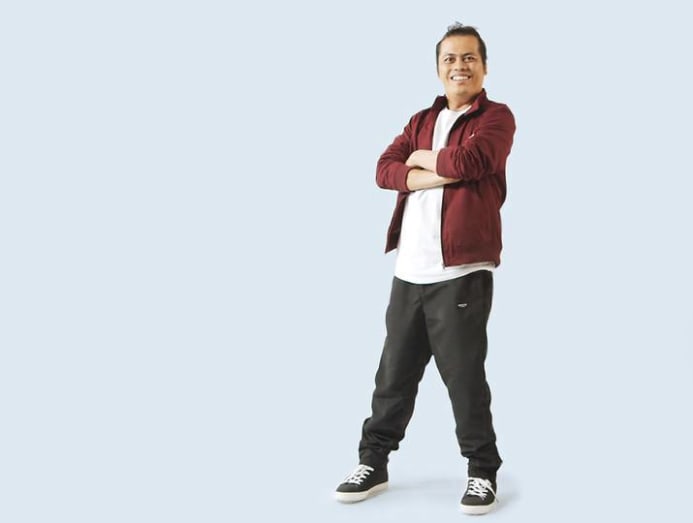 Sirfan's signature ponytail was also transformed into a neat bun, giving him a fresher and more modern look.
"I liked that they gave me a completely new look," said the performer. "It's amazing how the stylist managed to change the way I look in such a short time."
His takeaway from the session was a lesson in understanding fabrics and colours. "They introduced me to colours that I can use comfortably, both for performances and meetings."