Gastritis, back pain, other WFH ailments: What family doctors in Singapore are seeing more of lately
Understandably, COVID-19 and mental wellness are the main health issues these days. But what else have people been visiting their neighbourhood clinics for? Three general practitioners share their observations with CNA Lifestyle.
Without a doubt, COVID-19 is the health issue of the past couple of years. But even though the global pandemic has taken up pretty much all of our bandwidth, there are other health matters that have not escaped our attention – or that of the general practitioners or GPs.
The early isolation phase and continuing social distancing mean that our collective mental health has taken a beating. Fear of the uncertainty (How will you cope if you get COVID-19? Will your income be affected?) has led to stressed out people. Information overload from what to do if your child does get infected with the Omicron variant, for instance, can create anxiety as well.
But other than mental wellness topics and vaccination-related issues, which have all received top billing in Singapore since COVID-19 gripped the world, what else have we been queuing at the clinic for in the past year? Three GPs tell CNA Lifestyle about the trends they've observed so far.
MORE SEE THE DOCTOR FOR COMMON COLD AND FLU
While we tended to stay away from the doctor when COVID-19 first hit, we are venturing out into the clinics more now, according to family physician Dr Tseng Hsien Cho from Raffles Medical.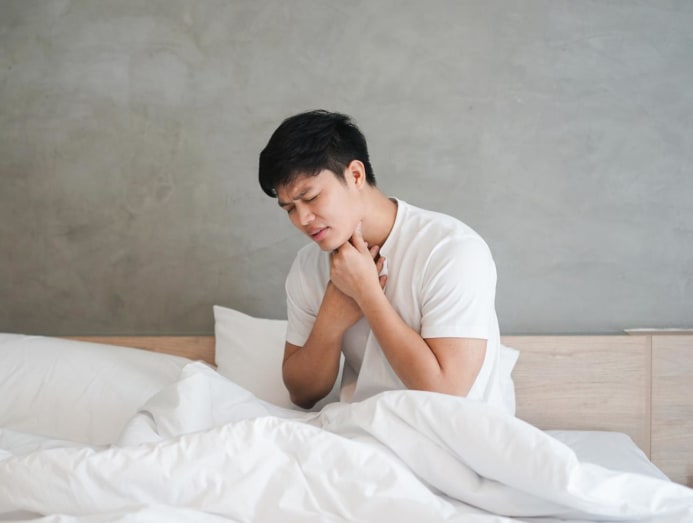 "The number of upper respiratory tract infection cases (including common cold, flu, sore throat, runny nose and/or cough) is slowly increasing, close to that of pre-pandemic times," he said.
Dr Lin Diyang, a GP with Lin & Sons Clinic & Surgery, agreed: "Upper respiratory tract infections have, by far, surged ahead to be the most common complaint." He attributed the increase to the "lower threshold" people have for COVID-19 after ascertaining with home ART test kits.
Still, there are cautious individuals who would rather see the doctor online. "There is an increase in demand for teleconsultation," said Dr Tseng.
But even though more people are visiting the clinics now, Dr Tseng noted that the demand for MCs is still low. "It significantly decreased since the beginning of the pandemic in 2019 and has stayed the same."
MORE WORK-FROM-HOME AILMENTS
Dr Lin noted that other common ailments such as headaches as well as neck and back aches are seeing "a sharp increase" due to the continuing work from home (WFH) policy. "Long hours, on top of poor ergonomics in their home set-ups, contribute to this rise," he said.
"The lack of a fixed mealtime during WFH may also have caused an increase in visits for gastritis, which is largely triggered by irregular or skipping meals," said Dr Lin.
On the sexual health front, the rates of sexually transmitted diseases have reduced in the past two years, "but sexual dysfunction presentations (such as erectile dysfunction and vaginismus) have increased", said Dr Jonathan Ti, the chief medical officer and a GP at DTAP Clinic.
GREATER FOCUS ON PREVENTION
"Everyone is affected differently by the pandemic," said Dr Ti, noting that some are now more aware of the importance of good health and disease prevention, which explains "a greater focus on wellness screening and weight management".
Dr Tseng agreed. "There is an increase in the awareness of flu vaccination," he said.
So in no particular order, here are the top 10 common ailments these doctors have seen since 2021:
Upper respiratory tract infection eg runny nose, sore throat and cough

Headache

Gastritis

Back pain

Diarrhoea

Acne

Eczema

Sexual health eg sexual dysfunction

Weight management

Sports-related injuries