COVID-19 news making you anxious? Heed these expert tips on how to stay calm
It's understandable if you're feeling overwhelmed during these distressing times – but there are ways to lessen the psychological impact.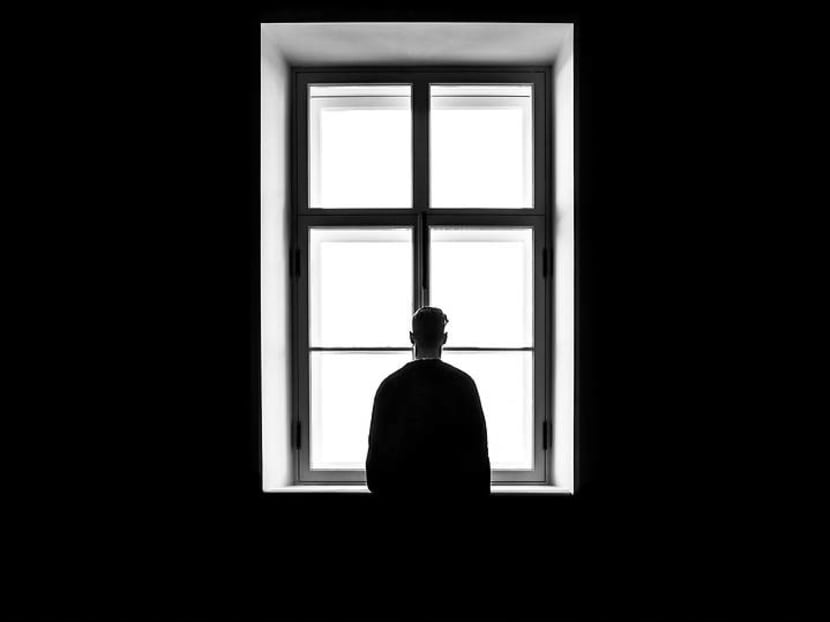 There's no denying that these are uncertain times. Each time you go on social media or switch on the TV, there is another update or announcement on the COVID-19 situation.
On top of that, your daily routine has been turned upside down – with or without a stay-home notice. And while economical and financial assistance is on the way, you still can't help but feel vulnerable about your job security.
Outside of your home, things aren't necessarily better for your mental state. You may be turned away from the mall and shops if there is a crowd. Your gym or yoga centre has closed, and you can't get your fix of exercise-induced happy hormones. Even the supermarkets and food courts have implemented strict safe-distancing measures.
LOSING THE SENSE OF BELONGING
Despite those changes, chances are, you aren't alone and are likely spending more time at home with family members. So, why do you still have that persistent sense of isolation – the feeling that something is missing?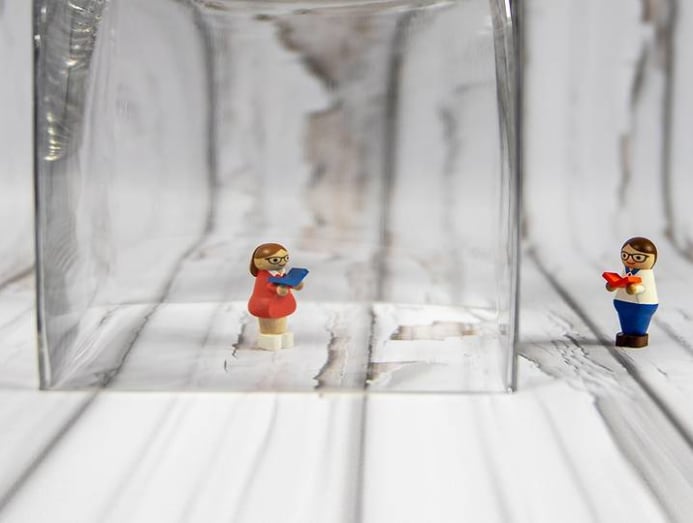 "People derive different psychological benefits from different circles of association," said Adjunct Assistant Professor Daniel Kwek, who is a senior consultant in psychiatry at Ng Teng Fong General Hospital.
From your family, your innermost circle of association, you derive a sense of security as well as your identity as a person, said Dr Kwek. For most working adults, colleagues make up the next circle of association, and you derive a sense of competence and efficiency from them.
"The outermost association is with our community from which we derive a sense of belonging. And this is made more obvious in the wake of an epidemic," said Dr Kwek, who explained that working from home, social distancing and quarantine make people "lose the positive effects of coming together". 
WHO IS MORE PRONE TO THE PSYCHOLOGICAL EFFECTS?
Different people are affected in different degrees. Those who are "gregarious, outward-bound and active" by nature, can feel a sense of restlessness if the isolation is prolonged, said Dr Kwek.
Individuals with existing psychological conditions such as obsessive compulsive disorder, anxiety or depression can also be triggered by the current situation, said Dr Lim Boon Leng, a psychiatrist from Gleneagles Hospital. Their conditions worsen because "they find it hard to cope with the isolation, the fear of being infected, and the stress from the economic fallout", said Dr Lim.
COPING WITH THE VARIOUS SITUATIONS
The good news is, "most of us are resilient" and are able to ride through the stress and boredom of being cooped at home with minimal effect, said Dr Lim. But if you're starting to sleep poorly, and feelings of anxiety, irritability and restlessness are bubbling up inside you, you might want to speak to the right healthcare professionals.
In the meantime, here are some tips from the experts on how to keep your cool in the various situations.
It may sound easier said than done but try not to worry. "(Worrying) will not help the situation. Instead, spend the time and energy on the things that matter to you, such as your family as well as observing proper hygiene to keep everyone safe," said Dr Lim.
The best way to do that is to normalise your life as much as possible, he said. "Take each day at a time and have a regular routine such as attending to your usual responsibilities and activities. Only pay attention to the COVID-19 situation in your spare time instead of browsing for news incessantly."
Another way is to focus on the task that you are doing, even if it's just a household chore, said Jennifer Wickham, a psychotherapist from the US-based Mayo Clinic Health System. "It is effective at giving your mind something to do other than worry. This will help reduce your experience of anxiety and the stress your body feels from anxiety," she said.
DON'T MONITOR THE NEWS 24/7
"Being exposed to the same information multiple times, especially if it is anxiety-provoking, can increase people's anxiety and even cause trauma for some," said Wickham. For that reason, she recommended limiting your exposure to negative information.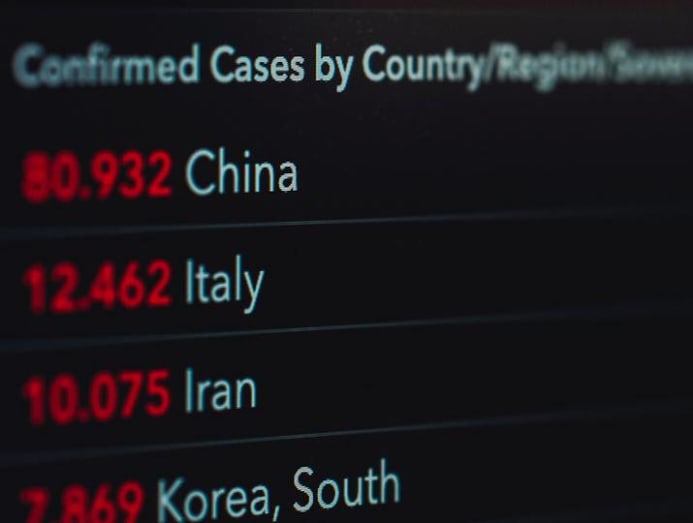 Besides, "second-guessing the number of cases and hoping that it will somehow change is a complete waste of our time and energy", said Dr Lim. His tip: Dedicate a specific time of the day or a specific amount of time to go through the news. It also helps to subscribe to the official government sources for important and accurate updates. The last thing you want is fake news messing with your state of mind.
However, don't go the other end of the spectrum either and completely switch off from the news. "Information transmission is crucial in an outbreak like this. It is, in fact, important to stay tuned for updates and instructions," said Dr Kwek. 
Be selective in what you read, added Dr Kwek. Other than government sources, "seek out a reliable person for a clear summary of the situation and things to be done".
Putting things into perspective can help, said Dr Kwek. For instance, the recent sharp rise in COVID-19 cases can be worrying. But if you see it as more Singaporeans returning from overseas to get treatment, it says something about our healthcare system, which then becomes positive news, he said.
Switching from the "feeling" mode to the "thinking and acting" mode also helps you to get out of that state of helpless anxiety caused by whatever you may have read. So, instead of feeling despair from the fear of contracting the virus, you could channel that energy into action, such as maintaining interpersonal distance when you're out, suggested Dr Kwek.
BE IN NATURE OR GO TO YOUR WINDOW
Despite many people using social media to connect with others, some may still feel isolated. "We not only want to feel connected to people via social media or video conferencing, we also want to feel connected to the external environment and nature," said Dr Lim.
So, go out if your situation permits (just remember to practise safe distancing) and connect with the larger community, said Dr Kwek. "It is so good to be able to see your neighbours or other people in the parks, for example, and send greetings through smiles, nods and gestures. For older folks, just walking along the corridor outside their HDB units to tend to their plants can be refreshing," he said.
If going out is out of the question for you, you can still connect with the outdoors. "Fortunately, apartments in Singapore tend to have balconies or ample windows. Instead of closing the windows and curtains, open them all up. Spend more time in the balcony to have that feeling of being outdoors," advised Dr Lim.
Be honest: How often do you share a meal with your family, despite living under the same roof? (Eating while watching TV or scrolling through your Instagram feed doesn't count.) "Oftentimes, in our busy lives, we are running from work to a scheduled appointment, and then coming home exhausted and not spending time connecting with those in our lives," said Wickham.
With many people working from home or avoiding going out, now is the time to reconnect (provided you haven't been placed on home quarantine). "Do the things that you haven't had time to do but have wanted to do with your family that are possible under the current restrictions," said Wickham. "Try sitting down and having a meaningful conversation, playing games, or doing projects together indoors."
BE PRESENT – AND HUG EACH OTHER IF YOU'RE HEALTHY
Not making eye contact when communicating is not only rude but during this time especially, the lack of eye contact can take away your connection with people, said Dr Beth Rushmore, a Mayo Clinic neuropsychologist. "When we lock eyes, we're able to communicate the sense of constancy and security that a hug creates," she said.
With healthy people (and only if you're very sure), Dr Rushmore said you can take it a step further and hug them for 20 seconds. "During times of uncertainty, embrace someone that you love and hold them, be still with them, do nothing else for 20 seconds. That communicates a sense of calm and certainty that weren't present before the hug started."
DON'T NEGLECT THE ELDERLY
Unlike the younger individuals, who rely on their gadgets and social media to stay connected and updated, the television and mainstream news may be the only connection to the outside world for the elderly, said Dr Lim. So it is a good idea to call them up and chit chat more, said Dr Lim. If you have the technological means, involve them when teleconferencing other family members, he said.
"In some communities, people have gotten really creative about connecting with their elderly relatives, visiting with them through windows or talking while standing at a distance from the door," said Wickham. Like how this family celebrated their grandmother's birthday while practising safe distancing.
However, if you're not certain of your health status, it is better to play it safe and not show up at your grandmother's door even if it's her birthday.
Those who have lost family members or friends to COVID-19 overseas may feel a sense of powerlessness as they cannot travel to join their loved ones. "They may feel that they'd somehow failed or abandoned them," said Wickham. But it is important to "recognise that we have done what we could in any given situation", she said. "We are now faced with the reality of needing to change the way that we grieve."
To help provide a sense of closure, she suggested livestreaming the funeral where possible and appropriate. If that can't be done, Wickham recommended creating your own ritual for the situation. "It could be putting together a scrapbook of memories that can be shared at a gathering after the pandemic has ended," she said. 
In the meantime, technology can also help people to express grief in a healthy way, such as creating a Facebook page for relatives and friends to share memories about the lost loved one, said Wickham. 
If you need to speak to someone about your anxiety, you can have a text-based session with Fei Yue Community Services. Or visit Singapore Counselling Services, Silver Ribbon (Singapore), or Singapore Psychological Society for more information.