Can you donate blood if you have tattoos, piercings or high cholesterol?
Thinking of donating blood to help others? Here's what you should know first before volunteering, from fainting and COVID-19 boosters to tattoos to periods.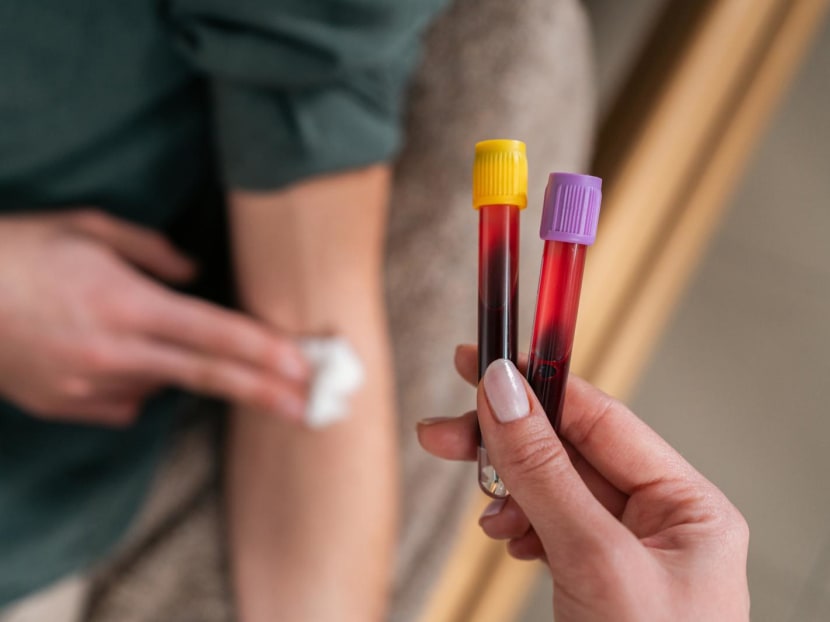 When it comes to blood donation, our reactions can go either way: Where do I sign up? Or doesn't Singapore's blood bank already have enough?
The answer to the latter is "no", which is why you hear of blood donation drives from time to time – and especially during World Blood Donor Day on Jun 17.
First of all, blood has a limited shelf life, according to Prakash Menon, the group director of Singapore Red Cross's Blood Donor Programme – six weeks for red blood cells and seven days for platelets. Furthermore, we need 400 bags of blood to meet the daily demand from hospitals, he said.
"Only healthy blood donors can contribute to this supply. Currently, only 1.8 per cent of Singapore's residential population are blood donors and only 40 per cent of them donate at least twice a year," he said, adding that the goal is to have a nine-day stockpile to respond to emergencies.
HOW IS THE DONATED BLOOD USED?
According to Health Sciences Authority (HSA), the main bulk of the donated blood goes to general surgery (54 per cent), followed by general medicine, and accidents and emergencies. There are about 34,000 patients in Singapore requiring blood transfusions, including those with blood diseases.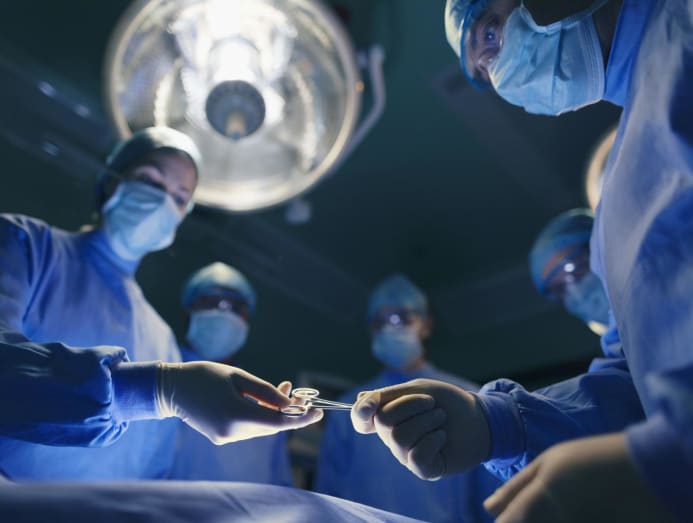 To serve the abovementioned purposes, donated blood isn't just drawn and kept in cold storage. It is separated into its different components – red blood cells (for treating anaemia and replacing blood loss during surgery and childbirth), plasma (for replacing clotting factors during bleeding or infection) and platelets (for dengue, leukemia and cancer patients).
According to HSA, blood is largely plasma (55 per cent), which is the yellow liquid part that contains water, electrolytes, nutrients, antibodies and clotting factors. The rest consists of red and white blood cells as well as platelets.
Other than whole blood, you can also choose to donate individual components of blood such as plasma, platelets or red blood cells known as apheresis donations.
Blood is drawn from you as per normal and goes through a machine that separates it into the component you wish to donate. The remaining blood components are then returned to your body.
An anti-coagulant called citrate acid is added during the process and you might feel a tingling around your mouth or a little cold during apheresis.
CAN'T I USE MY FAMILY MEMBERS' BLOOD AND NOT RELY ON THE BLOOD BANK?
That is known as directed blood donation – and is a practice not carried out in Singapore. Secondly, "studies have shown that directed donations have a higher infectious diseases pick-up rate as people making such donations may be under pressure to donate and may not reveal their health and social information truthfully," said Menon.
There is also the risk of graft-versus-host disease, which occurs when the donor's white blood cells attack the patient's bone marrow, skin and major organs, resulting in inflammation and failure of these organs, he said.
WHICH BLOOD TYPE HAS THE MOST DEMAND?
Type O is the most required blood type as it is the default blood type used during emergencies when the patient's blood type is unknown. Also, close to half of Singapore's population have this blood type.  
WHY MUST I DISCLOSE MY WEIGHT, AGE AND INFORMATION ABOUT BODY PIERCING OR TATTOO? 
Revealing your weight, along with your age as well as vaccination, medical and travel history, allows the blood bank to assess whether your blood is suitable and if you're able to donate blood without experiencing any health problems, said Menon.  
Information on having undergone treatments involving needles (such as body piercing and tattoo) is important for the blood bank to determine your risk of carrying a disease that is transmissible through blood, he said. 
If your body piercing or tattoo was done "using sterile, single use or disposable needles", you will be allowed to donate. "However, if you are unsure, you can donate three months after the last tattoo or body piercing procedure," said Menon.
HOW MUCH BLOOD IS DRAWN EACH TIME? WILL I FAINT?
It takes about an hour to draw about 350ml to 450ml – or 8 per cent to 12 per cent of your blood volume – depending on your weight, said Adj Asst Prof Teo. For context, the average adult has 4 litres to 5 litres of blood.
As for the fear of inducing anaemia, the amount of blood drawn is "only a fraction of the total volume of blood". In healthy individuals, the bone marrow will readily replace the blood and its components, he said. "With sufficient hydration, your blood volume will return to normal level in about three days."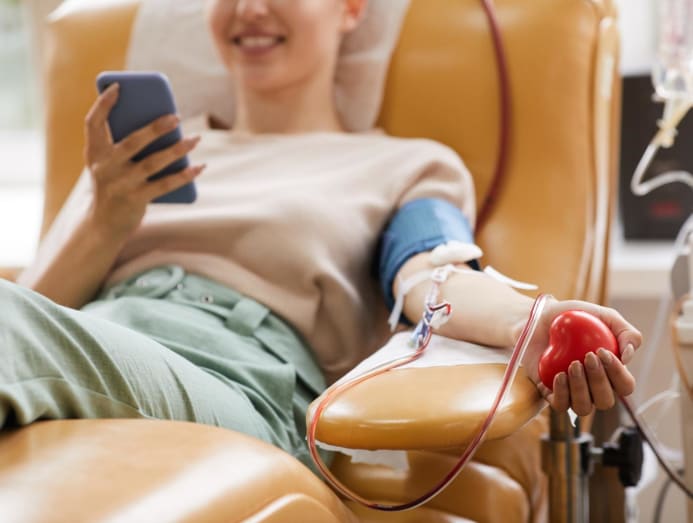 Generally, you must wait for 12 weeks before you can make another blood donation, said Adjunct Assistant Professor Teo Li Tserng, a senior consultant and the head of Trauma Service at Tan Tock Seng Hospital, and you can donate up to four times a year.
"Some donors may feel faint or lightheaded due to the temporary lowering of blood pressure," said Menon. "You can prevent this by making sure you are well rested and have sufficient fluid before the donation. Do not be in a rush to leave the blood donation centre."
WHAT IF I'VE JUST TAKEN MY COVID-19 BOOSTER?
It depends on the type of vaccine you've taken. After vaccination, your blood may contain an infective agent, which may not be harmful to you, but can pose a risk to patients receiving your blood such as those who are immune-suppressed or immunocompromised.
If your COVID-19 shot was a live-attenuated vaccine (such as Astra Zeneca, Janssen or Johnson & Johnson), you may have to wait four weeks; one week for mRNA vaccines. More details here.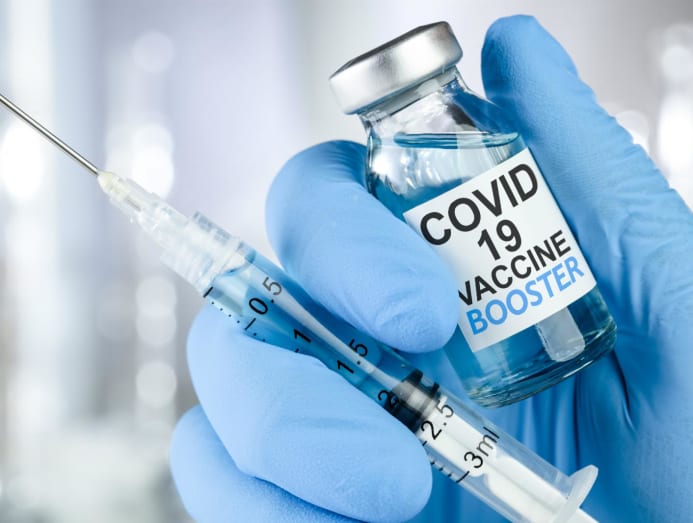 CAN I DONATE IF I SMOKE AND/OR DRINK?
If you've had a glass or two of beer or wine the night before, it is still fine to donate, said Menon. But don't walk into the blood donation centre if you're still under the influence of alcohol as you may give inaccurate information of your health history. There is no restriction on smokers donating blood, he said.
CAN I DONATE BLOOD WHILE ON MY PERIOD?
If you're experiencing heavy menstrual flow, it's best that you wait it out. Otherwise, you can give blood while on your period. Similarly, postpone your blood donation appointment if you're pregnant or currently undergoing treatment for a major illness or surgery.
WHAT IF I'M ON ANTIBIOTICS?
Wait at least a week from your last dose before donating.
I HAVE HIGH BLOOD PRESSURE/CHOLESTEROL. CAN I STILL DONATE?
On the whole, if your condition is stable, uncomplicated and has been under control for a while, you are free to give blood, said Menon.
Take hypertension, for instance. If you don't have heart or kidney issues, and your blood pressure is controlled using a single medication, you can donate if your blood pressure is within the acceptable range on the day of donation.
Similarly, patients with high cholesterol can also donate blood even if they are on regular anti-cholesterol medication – as long as they are free from cardiovascular complications, said Menon. But if you have recently switched medication or dosage, or started taking medication, you need to wait for four weeks before making an appointment to give blood.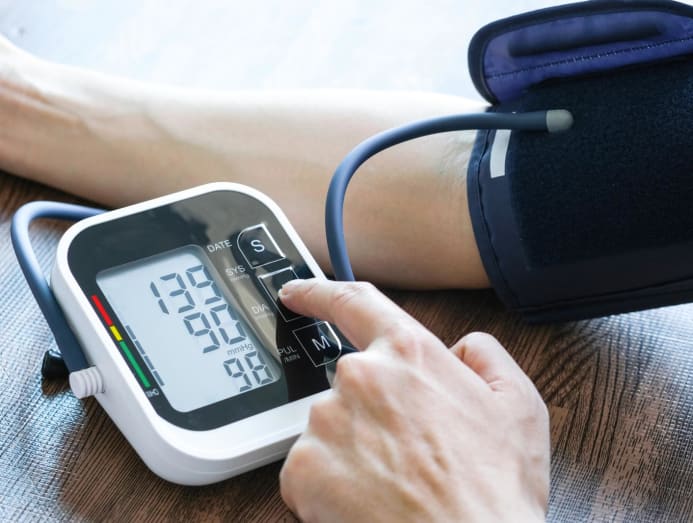 CAN I DONATE BLOOD IF I AM VEGETARIAN OR VEGAN?
You can as long as you meet your nutritional requirements, especially iron. The average adult male requires 10mg of iron daily, while the average adult female requires 18mg daily.
A cup (65g) of kale or kailan has 1.3mg of iron but for vegetarians, they may need to consume more as the iron in fruits, vegetables, grains and nuts can be more difficult for the body to absorb.
A higher iron requirement may also be needed for those who donate blood every 12 weeks.
If you're keen to donate blood, find out your eligibility here before heading down to your nearest community blood drive.