Her 'period care' start-up Blood is making that time of the month easier for women
In CNA Lifestyle's final instalment of its series on trailblazing Singaporean female entrepreneurs in March, we meet Tan Peck Ying, who co-founded a business that deals with the literal and figurative pains of menstruation.
With a name that's so provocative, there's little danger of Tan Peck Ying's business, Blood, going unnoticed. And it being unusual is exactly what she thinks is great about it.
"That's the best part. We always get a reaction. Some love us, some hate us, but everybody remembers us," said Tan.
The subject matter that the business deals with, however, is less macabre than you may be led to think. To-the-point as its name may be, it actually is chosen in reference to a normal feminine issue, for which Blood's products are catered to.
In 2015, the NUS graduate set out with her business partner, Caleb Leow, to address the problem that affects millions of women around the globe – in other words, helping them make that time of the month a little easier to deal with.
RIDING WITH THE CRIMSON TIDE
It's 2021 and yet so many women, us included, aren't comfortable calling their period as what it is. Euphemisms have been invented to refer to it, as though it is taboo. Tan thinks it is time to change things: "We believe that there is no shame in bleeding and the brand Blood embodies this belief".
"Game-changing period care" is what the company is pushing, in which its products are designed to manage bleeding as well as the pain that sometimes comes with it. Blood – the company – is focused on reusable menstrual cups as an alternative to disposable sanitary pads and tampons. Because of their eco-friendly and cost-saving qualities, menstrual cups have become a rising trend of late.
Clearly, making it a key product on Blood makes good business sense, but exactly how receptive are women in Singapore to trying out the menstrual cup? Tan tells us that it is actually the fastest-growing product in the sanitary hygiene category both in the United States and in Asia.
"That said, there are a lot more cultural barriers in our region and it does take a good amount of education and consideration before women are willing to give it a go. We do recognise that menstrual cups aren't for everyone, which is why we provide a 120-day, risk-free refund as our way to let everyone try it out," said Tan.
There are other benefits that women can enjoy from using the menstrual cup, besides making their periods more environmentally sustainable and cutting down on what they spend on sanitary products in the long term. While there may be a slight "learning curve" to getting used to wearing the menstrual cup, she explains that the women who "get the hang of it" actually have a more comfortable, "feel-nothing" period.
ADDRESSING FEMININE TROUBLES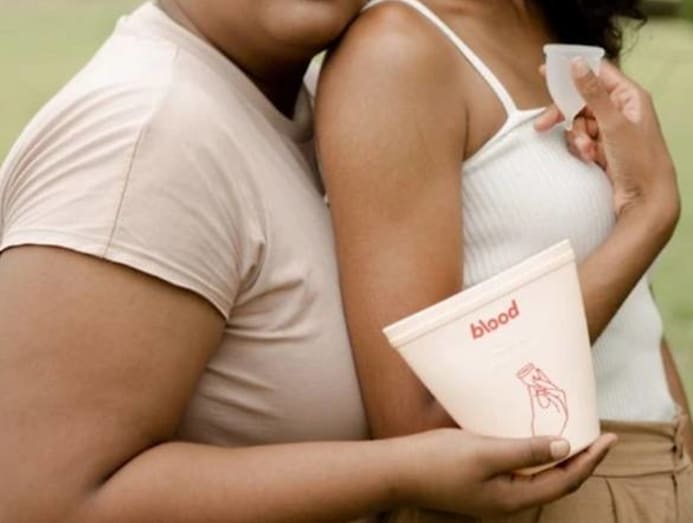 The overall mission of Blood, as Tan explained, is to end "period slavery – the times when you feel like a slave to your period and it completely overcomes you". This is an issue that, of course, affects every woman differently – if you're someone with a heavy flow and suffer from bad cramps, you'll understand how that time of the month can significantly impact your mood and limit the amount of activities you can do.
"In order to make periods a time for opportunities instead of feeling bound or overwhelmed, we are obsessed with creating products that help customers bleed with less pain and discomfort; and ease period symptoms and downtime in case they want or need to power through the day. We want to help them feel good and be in a better mental and emotional state of mind," she elaborated.
Being a woman naturally puts her in prime position to be able to relate to and understand these monthly troubles.
"As a fellow cramper, my periods never go by without intense pain and the necessity for downtime. Not wanting to rely on painkillers every month, I began asking myself if there were better, drug-free alternatives. This led me to seek fresh ways to tackle this persistent problem that many women have accepted as part of life," Tan shared about her personal experience with period discomfort.
Her business partner, who although cannot claim to have the same experience, however has strong empathy for women and the females in his life going through period pain. According to Tan, he has in fact, grown to be quite the expert on the subject matter.
PATCHY BUSINESS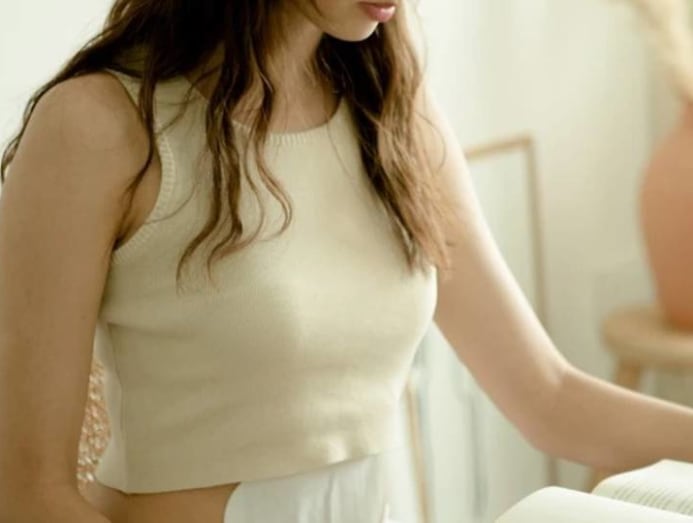 The answer, they found, to easing period discomfort is MenstruHeat, a line of stick-on heat-therapy patches that Blood has developed for use on various parts of the body that may be affected by pain during menstruation – the abdominal area, neck, shoulders, back and knees.
Of course, heat patches are nothing new, and are produced by numerous brands that you can find at the pharmacy. So what sets Blood's version apart from these, and makes it better at fulfilling its purpose?
According to Tan, Blood's heat patches not only activate fast, but also are designed to follow a temperature curve that is suitable and targeted at easing menstrual pain – allowing therapeutic heat to be released within minutes and to last for up to 12 hours. Evidently, they seem to be very well liked, going by the many five-star reviews that customers have left on the company's e-commerce site.
In fact, it was the "tremendously positive feedback" they had received on these heat patches that truly motivated Tan and her business partner to continue improving and creating more period-related solutions for women, besides aiming for their business goals.
LEARNING ON THE JOURNEY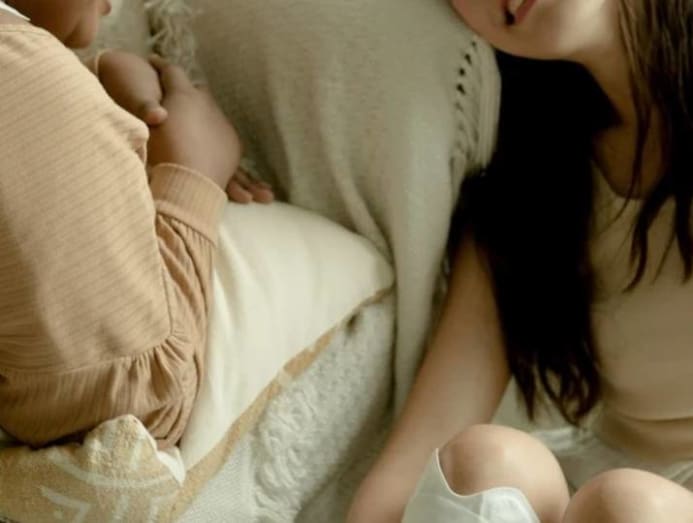 "To be honest, we did not do much prep work when we first started out. It was all pretty quickly put together as we prioritised survival and speed to market over perfecting everything. We were also resource-starved and did not want to 'over-build' (our lineup) before really finding out what consumers want. We only really started to invest more in product development and brand-building later on," she revealed.
The two co-founders weren't overly concerned about whether they could achieve success right at the start of setting up Blood. "It was hard to define exactly what success is to us. We were more obsessed with learning (how to fine-tune the business) – what can we do better? What do consumers want? How do we scale up? That said, what spurred us on was the feedback from many saying how our product, MenstruHeat, 'saved their lives'," she said.
Tan is well acquainted with the journey of entrepreneurship despite being young and a first-time business owner when she started working on Blood.
An NUS graduate with a science degree, specialising in Biomedical Science, she's also proven that you don't need a business degree to start your own company. 
"Before we started Blood, I worked at NUS Enterprise, where I was involved in supporting the entrepreneurial community in Singapore. It was a great stint and I was privileged to be able to work alongside driven and passionate entrepreneurs. I was eventually inspired to start out on my own so that I could create ripples in my own way," the 33-year-old shared.
GROWING BEYOND SINGAPORE
Blood's products are currently retailing online on its own e-commerce site and are also stocked at physical retail shops including Guardian, Watsons and NTUC FairPrice. They can also be found in Malaysia, Indonesia, Hong Kong and the Middle East.
Tan acknowledged the fact that Blood's audience is largely made up of females in their teenage years to 30s, avid online shoppers and social media users, which explains why the web and social media platforms are among the business' key growth channels. There are plans to grow the brand more aggressively in the region, while more period-care products will be introduced into Blood's line-up later this year.
With the company steadily on track and into its sixth year of operations, Tan still feels that there are tons of lessons to be learnt, whether it concerns how to work with factories, managing people or scaling growth.
"Being a first-time entrepreneur, I found that the learning curve is steep and there are challenges every day, every step of the way. Early on, one of the more important challenges, besides nailing down the product, was to figure out what are the key growth areas for the brand and company to lean into," she admitted.
WHY ACTING ON YOUR DREAMS IS ALWAYS WORTH IT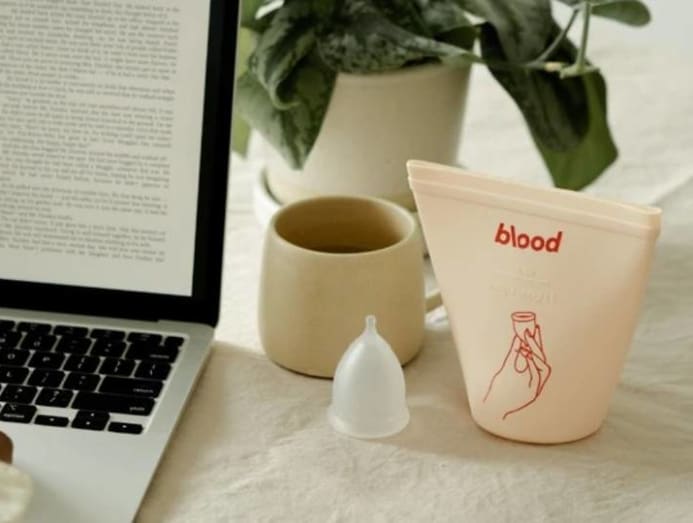 "Besides overseeing finance and company's growth, I am also deeply involved in new product development, production and supply chain. My business partner oversees business development, tech and manages the various growth levers in the company. We are blessed to have a great team of 16 powering our growth and operations across the region," Tan shared.
"Looking back, we've certainly come a long way in providing women access to period care that is better for them, but when we look ahead, it feels like we're only just getting started and there's so, so much more we can do," she said.
She doesn't believe in regrets, because every step you take constitutes a lesson learnt whether it is successful or not. 
"I do sense that more women than men tend to face self-doubt when thinking about entrepreneurship, partly due to the societal stigma in some countries and the conception that 'businesses are usually started by men'. That said, I always believe that we should not let someone else's opinion of us become our reality. You miss 100 per cent of the shots you don't take," she said.
Blood is available at https://sg.getblood.com/ ​​​​​​.