Developing body odour could be a sign of diabetes or even kidney issues
Experts tell CNA Lifestyle that a sudden change in how you smell could be your body's way of telling you that you're not well.
Sometimes, despite your best attempts to smell better, you just can't – and you've got the perfect excuse in the constant heat and sweating from living near the equator. 
But contrary to what you may think, your sweat actually doesn't smell, said Dr Lynn Chiam, dermatologist at Children & Adult Skin Hair Laser Clinic in Mount Elizabeth Novena Specialist Medical Centre.
It is when bacteria breaks down the protein in sweat that results in the odour, she explained.
And the reason why your clothes' armholes, underwear and bra tend to smell bad is because the body parts they come into contact with have a higher concentration of apocrine glands that secrete high-protein sweat.
Conversely, there are factors that can cause you to smell nicer – and we aren't referring to more frequent showers either. "There is a strong genetic basis for body odour," said Dr Heng Jun Khee, associate consultant at the National Skin Centre.
For instance, if you lack the ABCC11 gene, you may not even have to bother with deodorant.
You are less likely to produce a chemical (not protein) that bacteria feed on, and in turn, cause underarm odour, according to a study on nearly 6,500 women by the University of Bristol and Bristol Genetic Epidemiology Laboratories.
The researchers found that most East Asians and almost all Koreans lack this gene, compared to only 2 per cent of Europeans who don't have it.
But whether you're genetically gifted, or in this case, lacking, Dr Chiam said that the hot and humid weather can still pump up your sweat production and increase odour levels.
WHY YOU SMELL
As it turns out, your body's smell-o-meter can also be a report card on how your health is doing.
Diet, medicine, certain health conditions and skin infections as well as hormonal fluctuations could bring on a sudden development of body odour, said Dr Heng.
In the first place, what does this unusual odour smell like? "Sudden BO is generally unpleasant and described as pungent, rancid, musty or sour," said Dr Heng, though there are occasions when the opposite happens. And you can certainly detect it yourself, she said. 
If you notice yourself smelling different – and we don't mean a change in perfume, aftershave or even laundry detergent – here's a look at what the change in smell could mean.
The office air-conditioner may be on at full blast but if your armpits are soaking through your top, that might be emotional sweating, said Dr Chiam.
When you're stressed over rushing a report out for your boss, your body produces hormones such as acetylcholine and adrenaline, which act on the sweat glands to produce sweat.
"Emotional sweating can occur anywhere, though it is most evident in the armpits and on the palms and soles," said Dr Chiam.
This form of sweating is "independent of the surrounding temperature" and is "stimulated by stress, fear and pain", she said. So, if you find yourself smelling strange after a long meeting, it could be your body reacting to the stress.
It is rather uncommon for Singaporeans to be nutritionally deficient. But when it does happen, especially when there is a lack of Vitamin C in the diet, it may create an odour, said Dr Heng. Similarly, something may smell amiss if you are low on minerals such as zinc or magnesium.
Your body lacks certain enzymes
Deficiency of another form, which involves certain enzymes in your body, can also be a culprit, though this is a rare occurrence, said Dr Chiam.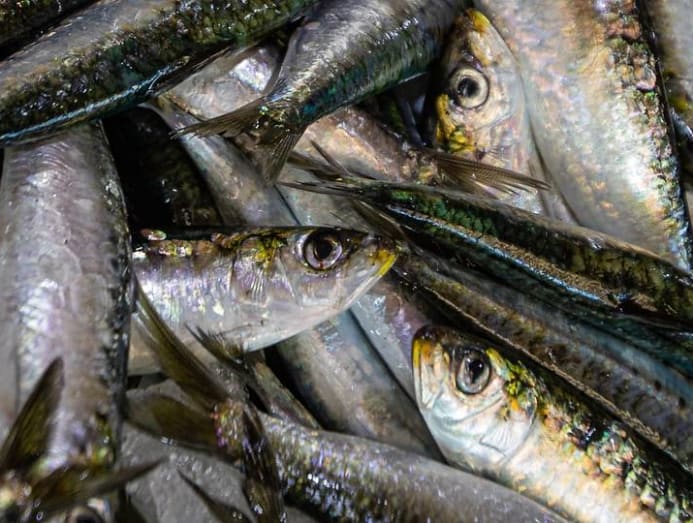 The genetic condition, which is called trimethylaminuria or "fishy-smelling syndrome", prevents "trimethylamine in our diet from being properly broken down, causing a foul smell to be released in a person's sweat, urine and breath," she said. 
Foods with choline such as eggs, milk, broccoli, spinach and firm tofu can exacerbate the odour.
There usually aren't other health conditions related to the condition but the resulting body odour often creates social anxiety.
Your body is in baby-making mode, ladies
Research has found that spikes in oestrogen levels may be responsible for the sudden change in your natural smell, said Dr Chiam.
She cited a study where sweat was taken from female subjects' various body parts at different stages of their menstrual cycles. They were then given to their male partners to rank.
"Body odours were perceived as most pleasant smelling during the ovulatory phase," said Dr Chiam.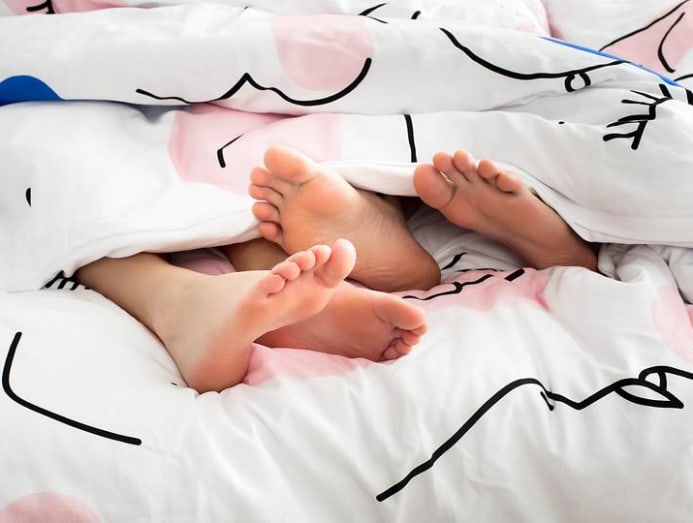 Added Dr Heng: "Oestrogen levels spike just before ovulation and this may be responsible for the sudden change in BO. If there is an odour at all, it may be slightly sweet smelling". It's the baby-making cue you need when your partner says, "You smell nice tonight, dear".
You may have diabetes, or kidney or liver disease
Patients suffering from diabetes, kidney diseases and liver diseases may have worse body odour.
"In severe, uncontrolled cases of diabetes, known as diabetic ketoacidosis, the body breaks down fatty acid for fuel," said Dr Chiam. "This creates a build-up of acidic chemicals in the blood called ketones." 
One of its main component, acetone, can leave a fruity smell in one's breath. At times, it can create breath that smells like nail varnish, said Dr Heng. 
Diabetic ketoacidosis is a medical emergency and immediate medical attention is required, said Dr Chiam.
As for kidney and liver diseases, these organs help to remove toxins from your system. When they don't function properly, toxins can build up in the blood and digestive tract, creating odour.
You could have a thyroid problem
One fact about body odour is, the more you sweat, the worse the smell. So, it holds that excessive sweating caused by a medical condition can lead to worse BO. 
One such issue is Grave's disease, where the thyroid goes into overdrive due to an immune system malfunction. The excessive sweating tends to occur at night in your sleep.
It is important to have that checked as the thyroid regulates your metabolism, and determines your heart rate and sleep.