Bonds for life: Two mums share their experiences of this unique connection with their child
Social media celebrity mums Lucinda Zhou and Wang Wanting talk about their motherhood journey and look back on the special bonding moments they shared with their child. Brought to you by Wyeth Nutrition.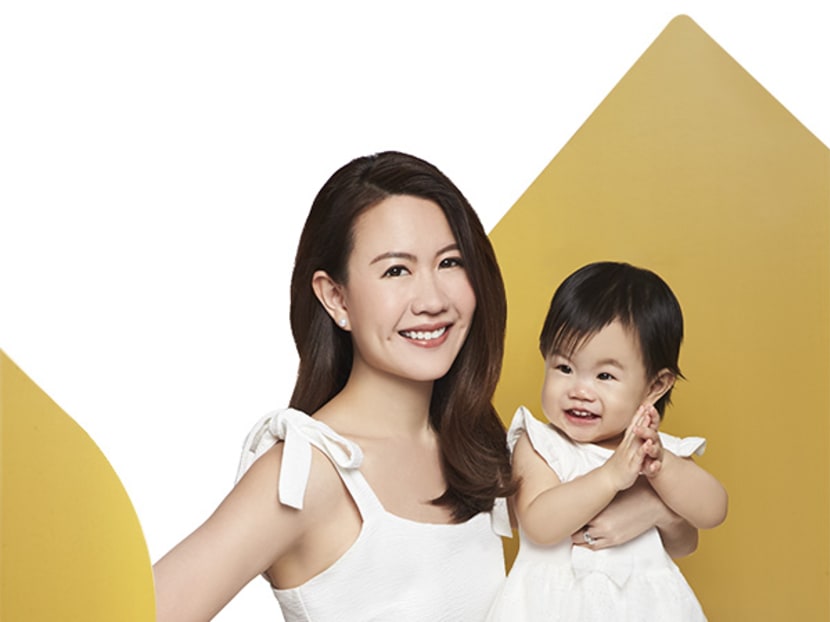 When was the first time you felt that special bond with your child? Was it when you saw and heard his heartbeat on the ultrasound? Or perhaps it was the moment you first held your little one and locked eyes.
However this connection happened with your precious bundle of joy, this emotional bond known as human affinity between mother and child is irreplaceable, precious and magical. It is what drives mothers to want to give their child the best.  
Even though their children are now approaching two years old, local social media celebrity mums, Wang Wanting and Lucinda Zhou, can still vividly recall the emotional mother-child bond they had felt for the first time.
Here, they share their motherhood journey and the unique human affinity bond they have with their child.
WANG WANTING: THAT MAGICAL SKIN-TO-SKIN TOUCH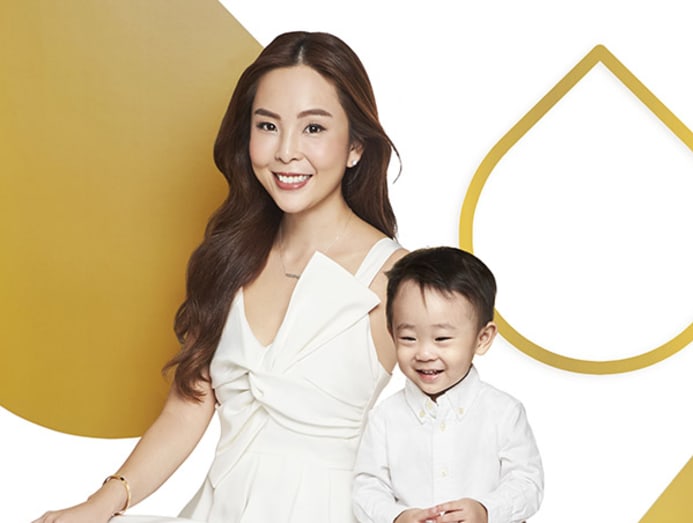 At one and a half years old, Ms Wang Wanting's son Christian is fast growing out of his baby ways. Curious and sociable, he loves trying new things and is becoming increasingly independent.
Even as Christian enters his toddler years, Ms Wang shared that their unique mother-and-child bond is still going strong.
The 32-year-old banker said: "Whenever Christian needs help or comfort, I'm the first person he'll reach out to."
She believes this is due to the quality bonding time she has with her child from birth, through daily activities like walks in the park and reading him storybooks at bedtime.
Looking back on the first emotional bonding moment with her son when he was placed on her chest following his birth, Ms Wang recalled that tears of joy had rolled down her cheeks. That first contact would always be a special memory for her.
"I didn't expect myself to cry because I've always been quite a strong person. But to experience that first skin-to-skin interaction with Christian after giving birth was such a magical moment," she said.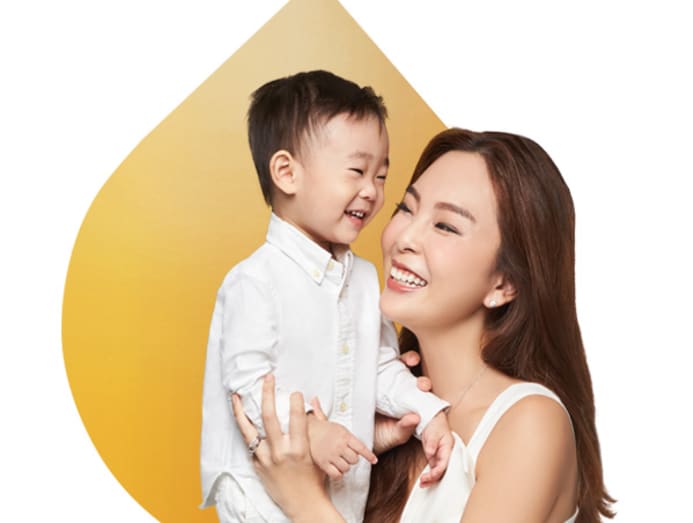 Right from the start, Ms Wang said she was clear in her motherhood goals, which involve doing her best for her child. This means giving Christian the best nutrition and childhood experiences as well as raising him in a happy and loving family.
"I told myself I would put in time and effort into caring for my son so that he knows he is loved and that I'll always be there for him," Ms Wang said, adding that she was also raised in a loving and supportive manner.  
"My mum (who is a stay-at-home mum) and I are very close. She spent a lot of time guiding me when I was younger," she added. 
Ms Wang advised mothers not to be afraid in seeking help from the time their baby is born. She believes that having the extra support during her motherhood journey has helped her avoid the dreaded postnatal blues.
"I believe that by being a happy mother, you will in turn have a happy child," she said.
Currently working from home due to her workplace's COVID-19 safety measures, Ms Wang said she treasures the stay-home period as her son has been hitting many of his developmental milestones.
"He seems to be having a growth spurt since he was 12 months old. Right now, he's at the phase where he wants to try new things. I'm happy to witness his growing-up journey," she said.
LUCINDA ZHOU: IT'S THE LITTLE MOMENTS THAT MATTER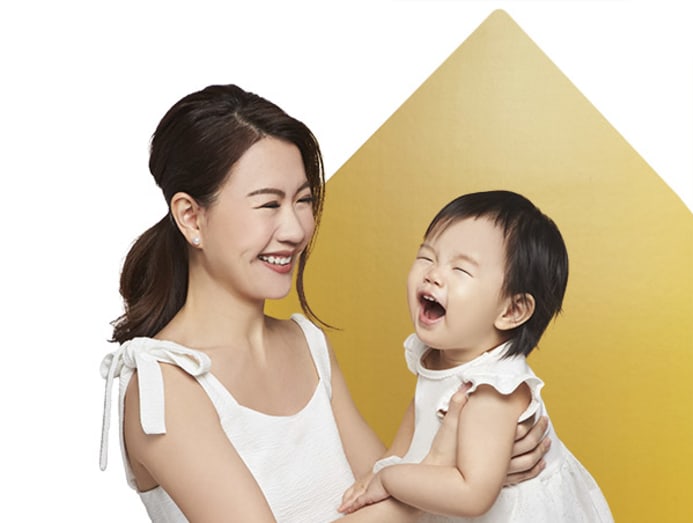 A hug, a bedtime story and simply having a good laugh together. Ms Lucinda Zhou, 32, believes these little moments matter when it comes to sealing a strong lifelong bond between mother and child.
Despite her busy work schedule running a clothing brand, the co-founder and director of Ohvola believes in being hands-on in raising her 15-month-old daughter Luella.
"As a first-time mum, I'm still learning the ropes. I believe in giving her my full attention and putting all my heart into the time spent with her," Ms Zhou said.
"Whether it is feeding my child, putting her to bed or making an effort to eat together, all of these little things will strengthen our bond," she added.
To spend more time with her daughter, Ms Zhou tries to work from home several times a week even though juggling work and motherhood can be challenging.
"When I'm at home, my daughter will only look for me. She'd want me to carry her, especially when she's tired," she said.
Every mother can pinpoint that special bonding moment with their child. For Ms Zhou, that connection started even before her daughter was born.
"My memorable human affinity moment was seeing and hearing my baby's heartbeat for the first time during an ultrasound scan. It was amazing to have created a life inside of me," she said.  
Having experienced a challenging post-partum recovery, Ms Zhou would like to share her learning for new mothers: "Don't always try to do things on your own. If you need help, ask for it and accept it."
With her encouragement and love, Ms Zhou hopes her daughter will grow up to be a respectful, empathetic, kind and happy person.
"As much as I know I will miss the days when my daughter is still small, I am also excited about all the things she will accomplish in her life. Most importantly, I hope she will be happy and that I will always be supportive of the decisions she make," she said.
Club illume, the premier parenting club, supports mothers through their extraordinary journey of motherhood. To learn more, visit clubillume.com.sg.