Born in the 70s or 80s? Your vaccination jabs might have expired
What booster shots do you need as adults to keep diseases such as measles, mumps, tetanus and Hepatitis B at bay? We asked the medical experts.
If you were in primary school in the 80s or 90s, you might remember queueing up for some jabs in-between periods – and seeing who were the truly brave ones in class.
Of course, those weren't the only injections you had. Babies born in the 70s and 80s were already vaccinated against certain diseases. In fact, it was already required by Singapore law to be immunised against measles and diphtheria then, said Dr Raymond Fong, the chief of Infectious Diseases at Changi General Hospital.
But that was a good 30 or 40 years ago. Have you ever wondered if the vaccines you had as a baby are still effective? CNA Lifestyle spoke to the experts to find out what still works and what needs booster shots.
WHAT YOU WERE (AND WEREN'T) VACCINATED AGAINST
Your memories of those jabs in the 70s or 80s may be fuzzy at best, but even in those days, the National Childhood Immunisation Programme (NCIP) was already in place. And the vaccines included were:
Bacille Calmette-Guerin (BCG)
Diphtheria, pertussis and tetanus (DPT)
Poliomyelitis (polio for short)
Smallpox (removed in 1981)
Measles and rubella (replaced with the measles, mumps and rubella aka MMR vaccines in 1990)
Hepatitis B (added in 1987)
"The diphtheria vaccination was made compulsory in 1977," said Dr Melvin Seng, an occupational medicine specialist from GlaxoSmithKline. If you're keeping track, he added that the measles vaccination was introduced in 1976 and made compulsory in 1985 for children ages one to two.
There have also been additions to the NCIP since the 90s. According to Dr Fong, these include vaccines for haemophilus influenzae type B (Hib) infection, pneumococcal disease (PCV) and human papillomavirus (HPV) infection.
WHICH VACCINES NEED BOOSTING?
Some immunisations may require additional booster doses, said Dr Seng. For instance, the shots you had for DPT generally require boosters every 10 years, he said.
As it turns out, not many people take their DPT booster shots and the waning efficacy of the vaccines has already been felt.
"The number of cases of pertussis and reported cases of deaths amongst young infants has been increasing since 1980," said Dr Fong. "This is partially attributed to the waning immunity from DPT amongst adolescents and adults, hence the recommendation for a booster."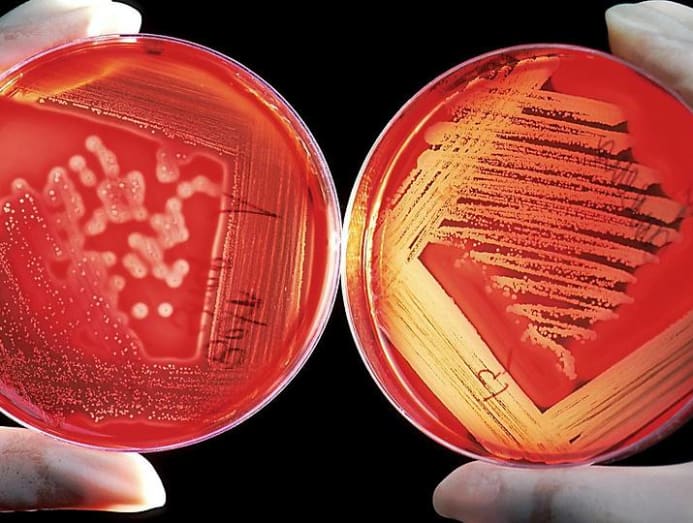 For this reason, Dr Fong recommended that those aged 19 to 64 years old to opt for the Tdap vaccination (an update of the DPT vaccines) if their last vaccination was at least 10 years ago. The same goes for "adults in close contact with an infant aged less than 12 months" as well as "women of childbearing age before pregnancy".
Booster doses of polio are also recommended if you are intending to travel to areas with active transmission such as Afghanistan, Pakistan and, since October 2019, the Philippines, said Dr Fong. 
As for Hepatitis B, measles, mumps and rubella, you are protected for life once you've completed the dosages (three doses for Hepatitis and two doses for MMR) required for the various diseases, said Dr Seng.
HOW DO I KNOW IF I HAD THE VACCINATION?
Get your family doctor's help. "Your doctor has access to the National Immunisation Registry where he or she can check your vaccination status," said Dr Seng. In light of the measles outbreaks throughout the world, make measles vaccination your first stop of enquiry, especially if you're travelling, added Dr Fong.
Also, there is a chance that those born in the 70s and 80s may not have completed their MMR immunisation during childhood, said Dr Fong. "MMR was only introduced to replace the single-dose measles vaccine in 1990 and single-dose rubella vaccine in 1998," he said.
And mumps was not covered before the 90s. "If you do not have written documentation of measles immunity, you should get vaccinated with the MMR vaccine," said Dr Seng. "There is no harm in getting another dose of MMR vaccine if you may already be immune to measles, mumps or rubella."