How likely are women to carry a mutated gene that can lead to breast cancer?
The lifetime cancer risk in female mutation carriers is more than 80 per cent compared to about 15 to 20 per cent in men. Are direct-to-consumer DNA tests good enough to detect these? CNA Lifestyle finds out.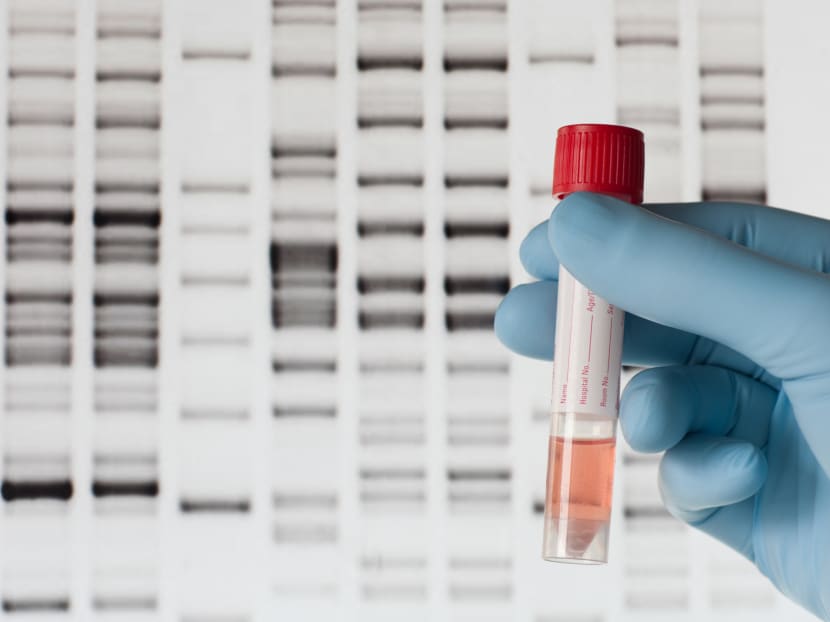 When it comes to mutations in humans, they are less fantastical in real life than in the movies. Experts have yet to detect gene mutations that confer X-Men level optic-blasting abilities – although other mutations have turned out to be helpful, such as a lower prevalence of coronary heart disease and practically unbreakable bones. 
The likeliest reality (and biggest concern) most people have about gene mutation is the dreaded C-word: Cancer. You don't have to read medical journals to know that DNA changes can increase your risk of developing cancer, including breast cancer for women; the association has become as synonymous as cancer and chemotherapy.
But here's where you may have more questions about gene mutations: Can they definitely give you cancer? Should you consider genetic testing? And what do you do if you're found to be a carrier of a mutated gene? CNA Lifestyle finds out from the experts.
WHAT EXACTLY IS A GENE MUTATION?
It all happens in one's DNA, which is often depicted in medical illustrations as two strands wound together in a double helix. (Interesting fact: If you could stretch out your DNA found in just one cell, it would be about 2m long.)
Connecting the strands are rods that look like rungs in a ladder. Each "rung" is made up of two components and it is their joining that holds the two twisted strands together. These so-called rungs are known as base pairs in genetics speak, and there are approximately 3 billion base pairs in every single cell in one's body.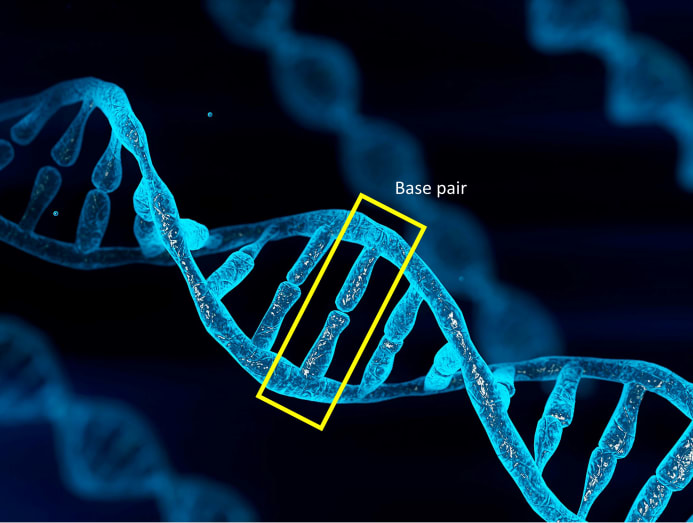 What about genes then? A gene is a segment of DNA that gives rise to specific traits such as height and hair colour. There are an estimated 20,000 to 25,000 genes in each person's complete set of genes known as the genome.
Interestingly, not every DNA change is considered a gene mutation, unless it is pathogenic and leads to cancer. In fact, genetics experts have replaced "mutation" with the more neutral-sounding "variant" when discussing non-pathogenic changes.
There are several ways genes can go awry, said Dr Wong Nan Soon, a senior consultant and medical oncologist with OncoCare. When a single base pair is altered, it is known as a point mutation, he explained. Changes can also take place in a single gene or a large segment of the genome, he added.
"Mutations can lead to the silencing of cancer suppressor genes, causing cancer formation. They can also be activating mutations which can drive cancer growth and survival," said Dr Wong.
WHAT ARE THE GENE MUTATIONS THAT LEAD TO BREAST CANCER?
When it comes to breast cancer, there are two pertinent genes that are of concern: BRCA1 (BReast CAncer gene one) and BRCA2. The former was discovered in 1994 and the latter, a year later. But you may not have known about BRCA1 if not for actress Angelina Jolie's 2013 announcement that she carries a mutation in that gene.
And those aren't the only gene mutations, although "mutations in BRCA1/2 account for 80 per cent, while mutations in other genes account for the rest of identifiable mutations", said Professor Lee Soo Chin, a senior consultant and the head of National University Cancer Institute, Singapore's Department of Haematology-Oncology.
"And there are at least 10 other breast cancer predisposition genes outside of BRCA1/2 that can increase the risk of breast cancer," she said.
Of these, PALB2, PTEN and TP53 gene mutations top the high-risk list, according to the US-based Breastcancer.org. The PALB2 mutation, for instance, is responsible for increasing the risk of breast cancer from 14 per cent by age 50 to 35 per cent by age 70.
Meanwhile, an abnormality of the cell-regulating PTEN gene can cause Cowden syndrome, a rare disorder that increases the risk of both benign and malignant breast tumours. Women with this mutation have an estimated lifetime breast cancer risk of 25 per cent to 50 per cent; some studies reported a higher risk, at 77 per cent to 85 per cent, according to the website. 
TP53 is a gene that suppresses tumour growth but a mutation of the gene can lead to a rare genetic condition known as Li-Fraumeni syndrome, which carries a 54 per cent risk of developing breast cancer by age 70.
HOW COMMON ARE THESE GENE MUTATIONS?
Gene mutations in BRCA1/2 occur in about one in 300 to 500 individuals; and about 3 per cent to 5 per cent of breast cancer patients, according to Prof Lee.
As for the possibility for anyone to possess mutations in both BRCA1/2 genes, it is a very infrequent occurrence, said Dr Anthony Tang, a specialist breast cancer surgeon from The Breast Clinic. "From the current available information, the risk seems to be associated with BRCA1 mutation, which is around 85 per cent."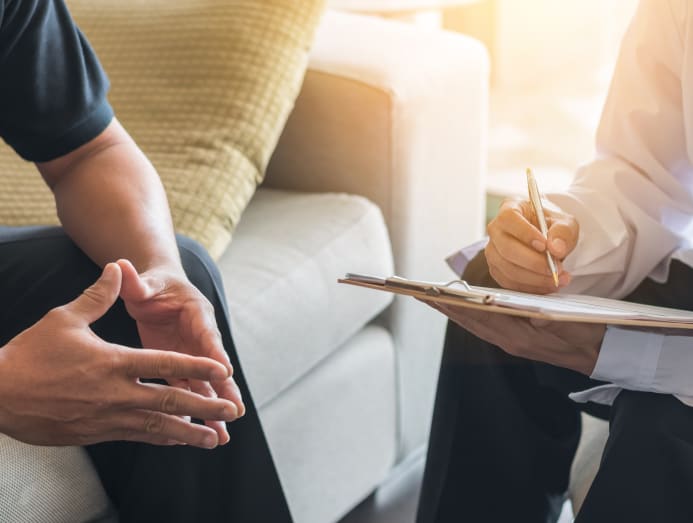 Just to be clear, it's not just women who carry the BRCA1/2 genes; everyone has them. "However, female mutation carriers are much more likely to develop cancer than male mutation carriers. The lifetime cancer risk in female carriers is more than 80 per cent, while that of male mutation carriers is only about 15 per cent to 20 per cent," said Prof Lee.
As for the other gene mutations mentioned earlier, they are very rare. PALB2, for instance, accounts for only 1 per cent to 2 per cent of inherited breast cancers. For Li-Fraumeni syndrome, it is thought to be as frequent as 1 in 5,000 families to 1 in 20,000 families worldwide. 
IF I HAVE THE MUTATED GENE, DOES THAT MEAN I WILL GET BREAST CANCER?
Let's bring it back to the local context. About 10 per cent of women in an Asian population like Singapore have a lifetime risk of developing breast cancer, said Dr Tang.
"By contrast, someone who has the BRCA1 gene mutation has up to an 85 per cent risk of developing breast cancer, and those with a BRCA2 mutation have up to 70 per cent risk," he said.
Dr Tang added: "These genes also increase the risk of breast cancer in the other breast once a person develops breast cancer. It also increases the risk of males developing breast cancer".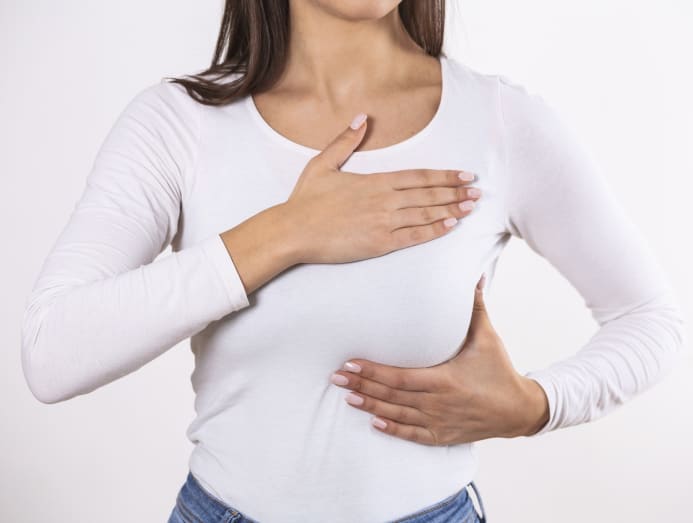 ARE MUTATED GENES INHERITED? CAN THEY SKIP A GENERATION?
Yes, they can be inherited. More specifically, if a parent carries the mutated gene, 50 per cent of the children will inherit it, said Dr Wong. The odds are up to 100 per cent, if both parents have the mutated gene. This risk decreases to 25 per cent for second-degree relatives and so on, he said.
As for mutated genes skipping generations, that's not likely, said Prof Lee. "For example, if a person's maternal grandmother carries a BRCA mutation but did not pass it on to the person's mother, then the mother cannot pass on the mutation to any of her children."
OTHER THAN BREAST CANCER, WHAT OTHER CANCER CAN THESE MUTATED GENES CAUSE?
"For women, the most alarming increase in risk is that of ovarian cancer, from 1 per cent to 2 per cent without the genes to 40 per cent for those with the mutation," said Dr Tang.
The men aren't off the hook either as there is an increased risk of prostate cancer if they carry the mutated gene, said Dr Tang. "There is also a small increase in risk of pancreatic cancer for both men and women." Rarer occurrences include laryngeal cancer and melanomas.
WHO SHOULD GET GENETICALLY TESTED FOR BREAST CANCER?
Genetic testing is conventionally recommended only to patients who are suspected to have a hereditary cancer predisposition, said Prof Lee. The common scenarios include:
The onset of breast cancer below age 40

A person with two or more different cancers, for instance, breast and ovary cancer

A strong family history of breast cancer and/or ovarian cancer as well as rare cancers such as male breast cancer
The minimum age to test for BRCA1/2 mutations (and for most breast cancer predisposition genes) is above the age of 21, said Prof Lee, as the risk of cancers is low before the age of 21. "This age limit also allows the individual to make an autonomous decision about genetic testing rather than for the parents to decide on his or her behalf," she said.
Dr Wong added that newly diagnosed breast cancer patients may also be offered genetic testing and they include those with a high clinical risk of recurrence, regardless of age.
Suitable patients are those with "Stage IIIA or higher early-stage breast cancer, triple negative breast cancers which have spread to lymph nodes, and early-stage breast cancers that have not responded well to pre-operative chemotherapy", he said.
IS GENETIC TESTING A PART OF BREAST CANCER PREVENTION EFFORTS?
Clinical genetic testing administered by a healthcare provider is considered a standard part of breast cancer prevention efforts, said Dr Tira Tan, a consultant with National Cancer Centre Singapore's Division of Medical Oncology. In fact, it should be done by healthcare professionals at clinical genetic services, she said.
"These units comprise of healthcare professionals, including doctors and genetic counsellors, who provide information to patients and their families on the rationale for genetic testing and also help to interpret the implications of test results."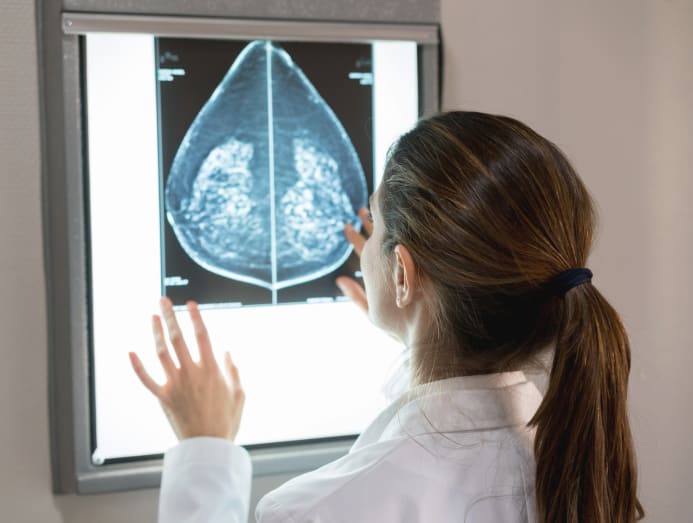 HOW EFFECTIVE ARE THOSE ONLINE DNA TESTS?
Complex changes are involved in genetic mutations. To detect them accurately, Dr Wong explained that the direct sequencing of the entire gene is required to detect areas of deletion or duplication that cause faulty genes to be reproduced, he said.
Dr Tan also agreed that "these tests have limitations and have not been clinically validated".
According to Dr Wong, some direct-to-consumer genetic tests use a different technology. Instead of covering whole regions of genes, they only "detect variations in single DNA base pairs scattered throughout the genome to flag the presence of mutations".
"For example, some BRCA testings can detect only three types of BRCA mutations commonly found in individuals of Ashkenazi Jewish decent. Because there are more than 1,000 possible variants in the BRCA genes, a negative test result from this test does not confirm that an individual does not have a BRCA mutation, especially if the individual is not of Ashkenazi Jewish decent," said Dr Wong.
Furthermore, such direct-to-consumer tests can only detect DNA changes to assess the inheritance or susceptibility to certain illnesses but cannot be used to guide the doctor's choice of cancer therapy, he said.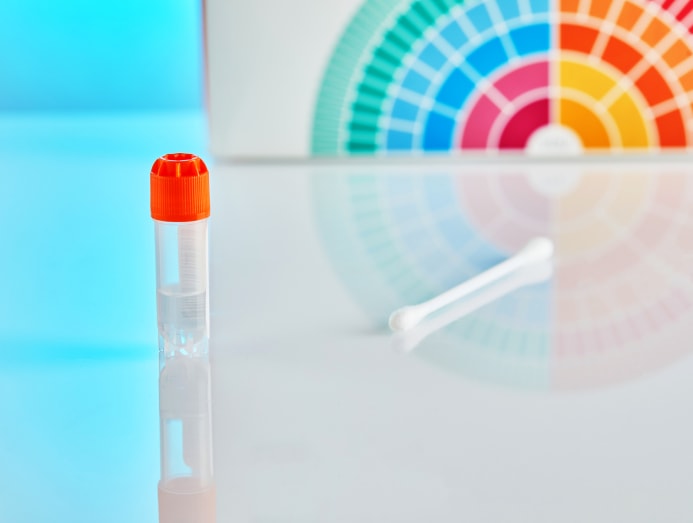 HOW HAS GENETIC TESTING CHANGED THE WAY CANCER IS TREATED?
Genetic testing can help to shed light on the treatment needed, especially with regards to advanced breast cancer. There are two main categories of genetic tests for this purpose, according to Dr Wong. First, somatic mutation testing to detect mutations within the tumour.
"A common mutation found in hormone receptor positive advanced breast cancer is the PIK3CA mutation, which can be targeted with PI3K inhibitors to prolong the effect of hormonal therapy," he said. Conversely, if ESR1 mutations are detected, treatments using tamoxifen and aromatase inhibitor therapy may not be effective, said Dr Wong.
The second is germline mutation testing specifically for BRCA1/2 mutations that can be inherited. Tumour cells with a mutated BRCA gene have difficulty repairing damaged DNA, explained Dr Tang. "PARP inhibitors make it even more difficult by blocking another repair mechanism, leading to the death of these cancer cells."
Perhaps the most known "treatment" is Jolie's preemptive strike against cancer after knowing that she carries the mutated gene. Without any cancer diagnosis, she opted to have both her breasts removed in 2013 or what Dr Tang called prophylactic mastectomy. She later had her ovaries and fallopian tubes removed as well.
I CARRY THE BREAST CANCER GENE MUTATION. HOW DOES THAT AFFECT MY CANCER PREVENTION EFFORTS?
In addition to annual mammograms, Dr Tan also recommended yearly MRI for the breasts for carriers of BRCA1/2 from ages 30 to 70. The MRI screening can begin from age 25 if there is a family history of young onset breast cancer, she added.
On a case-by-case basis, there may be discussions with your doctor from age 40 on risk-reduction surgery such as the ones Jolie underwent to remove her breasts, ovaries and fallopian tubes. These procedures serve to reduce your risk of breast cancer as well as ovarian cancer, said Dr Tan.
"For certain patients, there is an additional option to discuss risk-reducing medications such as tamoxifen or raloxifene."
BRCA2 carriers may also consider surveillance for pancreatic cancer through endoscopic ultrasound or an MRI scan, recommended Dr Tan.