How cancer detection and treatment have advanced in Singapore: From using AI to cheaper tests
From a forgotten drug to a much cheaper cancer test and using artificial intelligence to detect cancer, find out what researchers in Singapore have contributed to the improvement of cancer detection methods and treatment therapies.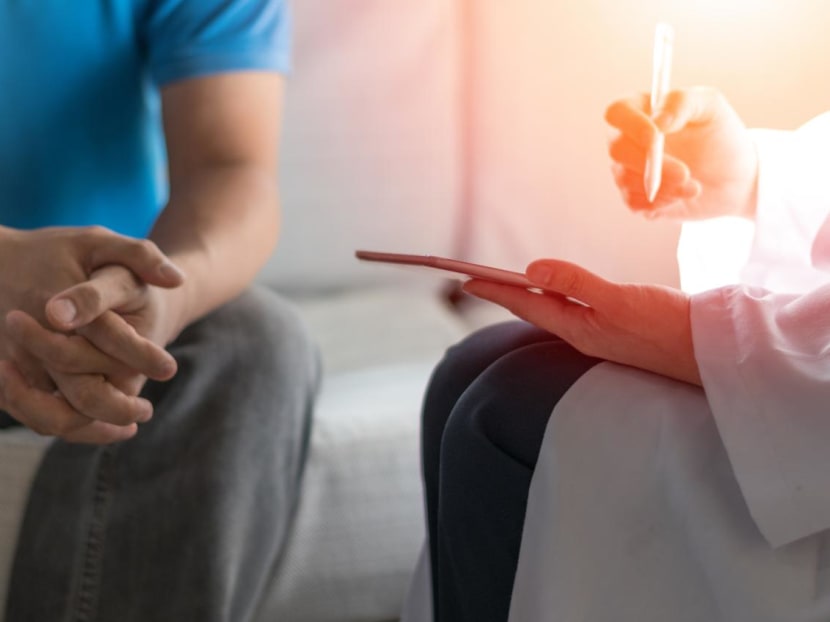 Cancer remains the number one cause of death in Singapore. What is also irrefutable is that the number of new cases continues to rise through the decades.
For instance, the number of new cancer cases was 189 per 100,000 population from 1968 to 1972; this number climbed to 237 per 100,000 population from 2015 to 2019, according to the Singapore Cancer Registry's latest 2019 report.
Better awareness, earlier screening and improved detection could have contributed to the increase in the number of cases reported.
The silver lining to the cancer situation in Singapore is that, over the years, survival rates have improved, noted the same report. Between 1968 and 1972, 93 deaths due to cancer were recorded per 100,000 population; that has dropped to 79 deaths per 100,000 population from 2015 to 2019.
One factor contributing to the improvement could be the development of more targeted medicines. The one-size-fits-all approach has been giving way to precision medicine that "targets the right treatment to the right patient at the right time", said Dr Richard Quek, a senior consultant in medical oncology at Parkway Cancer Centre.
"For example, not every breast cancer has the exact same gene mutations, so these cancers may not always respond to the same treatment in the same way."
Other than precision or personalised medicine, there are other oncological advancements being made that augment it, or not. Here's a quick look at some developments that are taking place right here in Singapore.
LOW-COST METHOD OF TESTING FOR CANCER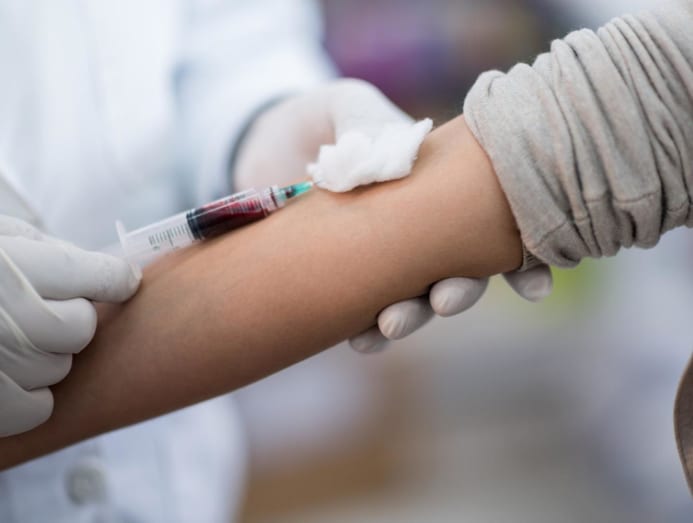 There may soon be a cheaper, less invasive and more sensitive test for cancer. Called the Heatrich-BS assay, it costs around S$50 from start to finish, compared to the other sequencing methods that can cost up to S$1,000 to conduct.
Furthermore, the new test uses blood samples instead of tissue samples taken from biopsies, which are more invasive to the patient.
How it works is this: The human DNA is made up of nucleotides that are grouped into adenine (A), thymine (T), guanine (G) and cytosine (C). Cancer-specific signatures tend to be concentrated in areas of the DNA that have high repetitions of C and G nucleotides known as CpG islands.
Now, because CpG islands only make up 1 per cent of the human genome, it is far quicker to go through them than sieve through the vast amount of cancer-free DNA. The current screening process may also allow some "cancer signatures that look slightly different" to slip through, said lead researcher Assistant Professor Cheow Lih Feng.
He is leading the team consisting of researchers from the NUS Department of Biomedical Engineering under the College of Design and Engineering as well as the NUS Institute for Health Innovation & Technology.
The Heatrich-BS assay was trialled at the National Cancer Centre in Singapore on colorectal cancer patients, where they found a high correlation between the quantity of cancer-specific DNA in a patient's blood sample and the size of the tumour over time.
The team is exploring ways to commercialise the blood test for the market.
EXPLORING FORGOTTEN DRUG'S POTENTIAL TO TREAT ACUTE LEUKAEMIA
A drug that was discovered over a decade ago to target leukaemia has been rediscovered to combat a type of blood cancer called T-cell acute lymphoblastic leukaemia or T-ALL. Predominantly afflicting children, T-ALL is aggressive and progresses rapidly, and affects the stem cells in the bone marrow that produce infection-fighting T-cells.
The new research found that the drug called PIK-75 is able to block not just one but two crucial cancer-causing pathways of T-ALL, said scientists from the Cancer Science Institute of Singapore.
"Current cancer treatment strategies mostly focus on targeting a single molecule specific to the disease," said Associate Professor Takaomi Sanda, the lead author of the study. But they've learned that identifying and inhibiting multiple mechanisms, which they have grouped into Types A and B abnormalities, can slow down the disease.
Type A abnormalities involve proteins that sustain the multiplication of cancer cells, while type B ones are characterised by an abnormal signalling pathway that promotes the emergence of cancer cells. Together, the two mechanisms support the proliferation of malignant T-ALL cells. PIK-75 was found to be able to block the protein as well as the signalling pathway.
The researchers are looking into ways to administer PIK-75 to patients.
USING AI TO DETECT CANCER IN TUMOUR SAMPLES
There is a new approach to identify cancer mutations from the millions of DNA fragments in a tumour sample – using artificial intelligence.
The method, Variant Network or VarNet, is said to accurately detect mutated cancer DNA based on cancer-sequencing data from both Singapore and international databases, according to its creators from A*STAR's Genome Institute of Singapore (GIS).
This process is typically done by human experts inspecting images of DNA reads overlapping the potential mutations. However, a human can only do that for a couple of mutations in a limited time.
The AI approach, on the other hand, can potentially perform the same task across the entire 3 billion nucleotides in the human genome, said Dr Anders Skanderup, who is leading the research.
"Identifying cancer mutation is a critical step in developing precision medicine," said Professor Patrick Tan, the executive director of GIS. "VarNet demonstrates that deep machine learning can detect cancer mutations with an accuracy often exceeding existing state-of-the-art methods."
VarNet is available to cancer researchers for the fast and accurate detection of cancer mutations.  
Read this story in Bahasa Melayu here.
You may also be interested in: