She couldn't help her dad – but now she's helping other dementia patients with tech
Melissa Chan of Project We Forgot and Homage knows that caregiving is "a human thing", but it's the development of an app that is helping her do just that.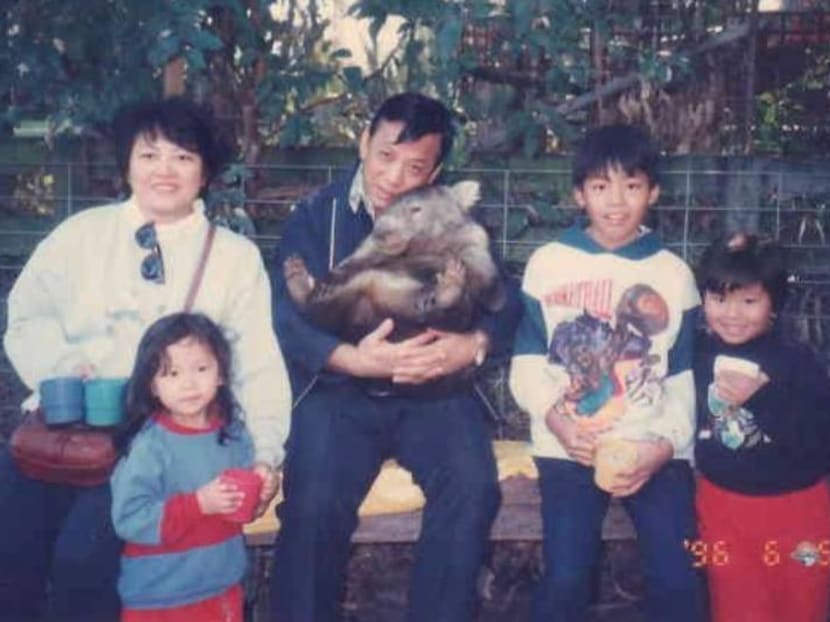 When Melissa Chan was 18 years old, her father went missing again. It had happened four years earlier, but this time he'd been gone for two days. His dementia had gotten worse.
"We stayed in Woodlands. My mum had dropped him off at his office at Potong Pasir, and when she went to pick him up, she couldn't find him and started panicking," Melissa recalled. "There was no Facebook. We had to SMS everyone, and the police followed the missing persons protocol, which meant waiting for 24 hours."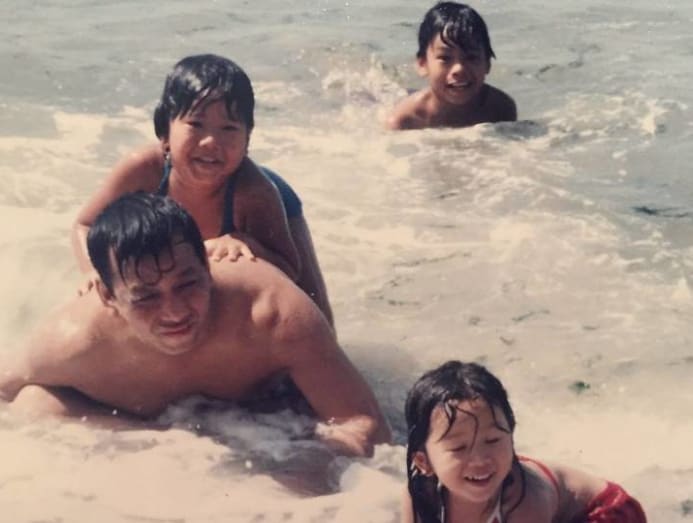 Her father was eventually found sitting on a sofa a few blocks from their home – he had somehow managed to find his way to the neighbourhood, but not quite home.
"When I think about it, I can imagine how painful and confused he was sitting there. When I saw him at the police station, his shirt was tucked out and he had lost his shoes," said Melissa. "The sofa he was sitting in was the same colour as the one we used to have."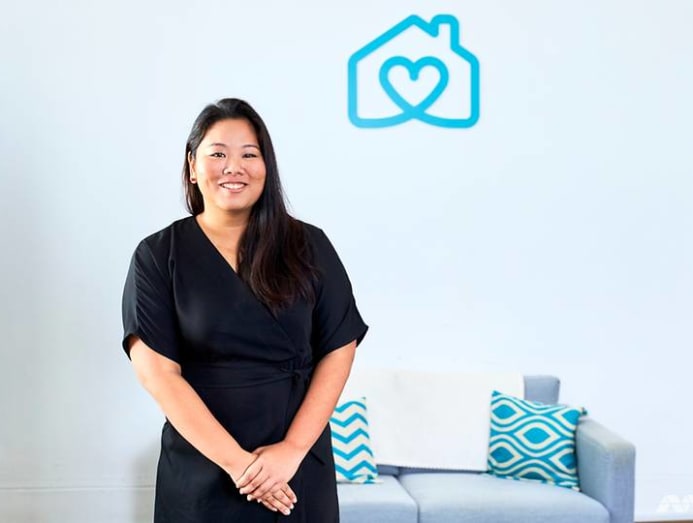 That incident, along with many others as she, her siblings and their mother struggled to care for her father, would eventually prompt the 28-year-old Singaporean to start a social enterprise for dementia caregivers and, later, join an even bigger start-up with bigger aspirations.
GIVING SUPPORT FOR CAREGIVERS

Founded shortly after Melissa's father passed away in 2014, the much-lauded Project We Forgot has been actively functioning as a kind of support group for caregivers of persons with dementia, through online forums, workshops and other activities.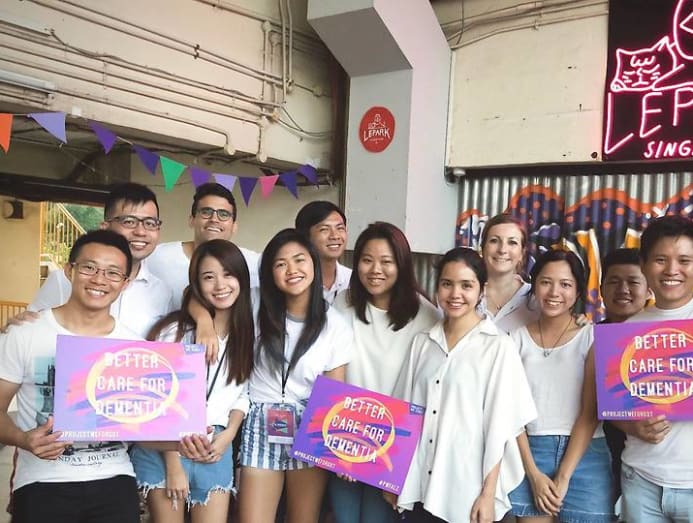 It was community that her family didn't have back then. "As a family, we never spoke about it. My mother was struggling to figure out what was happening to her husband, and care for us," said Melissa. "I'd cancel appointments with friends because I felt a sense of guilt. I decided not to go overseas for education because a part of me worried that my father would forget who I was when I came back."
One lightbulb moment to start PWF would also come from an unlikely source:  Comedian Seth Rogen.
"He's seen as someone super funny but I saw him speaking in (US) Congress about dementia – his wife's mother had it and the two of them had to care for her. I was very impressed because he was using a different way to educate them about the condition, and the struggles of caregivers," she said.
"I realised there was nothing like that in Singapore. When you Google, you see Western faces. Any information was very medical, and research papers. But it's a very human journey."
Starting PWF entailed a sharp career detour. Melissa had previously worked in the hospitality and tech industries (in marketing and communications for W Hotels and later, a travel tech start-up) – but both experiences proved crucial.
"I realised that at the end of the day, it's about taking (complicated information) and making it accessible for people to digest."
She and her PWF team turned to social media after discovering there were caregivers overseas who were using Instagram as a platform. "They were sharing stories, talking about day-to-day experiences, videoing themselves about their struggles."
And it worked. Today, PWF continues to organise activities in Singapore (most recently a dementia-friendly design-a-thon at the National Design Centre) and they are aiming to grow in Malaysia, where they're holding a film event in time for World Alzheimer's Month this September. Alzheimer's contributes a large percentage to cases of dementia, which is an umbrella term, said Melissa.
They have have also gotten support from organisations like the National Youth Council, Alzheimer's Disease Association and Singtel, which had named it one of its Future Makers start-up companies in 2017.
CONNECTING CAREGIVERS AND THE ELDERLY
But PWF was just the start of her advocacy. Early this year, Melissa also joined Homage, another local start-up that is also expanding to Malaysia, which helps connect caregivers with the elderly and their family.
I decided not to go overseas for education because a part of me worried that my father would forget who I was when I came back.

For Melissa, who's now also head of Homage's community and outreach, it was a chance to offer something that PWF could not.
"We've been doing the emotional well-being support (for caregivers at PWF) and now, Homage has a platform to provide on-demand care (for patients)."
In a nutshell, said Melissa, it's something like Grab – but for elderly care.
The company has a pool of care professionals, or "Care Pros", that people can tap into by using an app or going online, whether it's to send a loved one for a medical check-up or simply to look after them at home.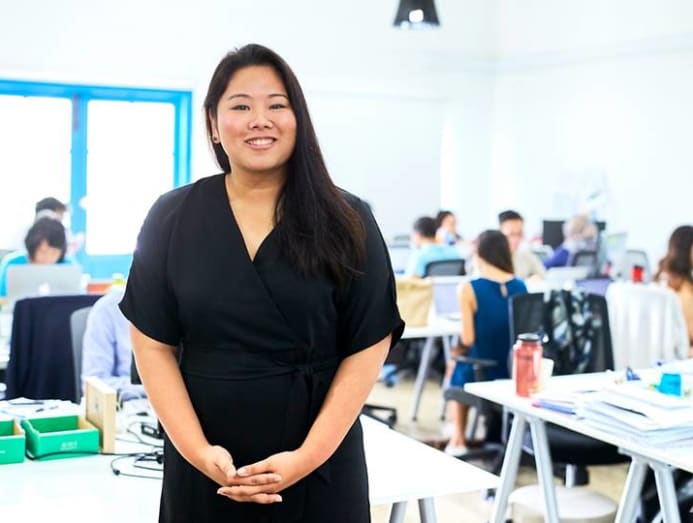 THE IMPORTANCE OF TECHNOLOGY
It might seem strange to be bringing up technology when talking about an issue where physical, human interaction is what's most vital, but Melissa says being connected has actually become crucial as the population ages and families become smaller and often busy at work.
"There is a need to shift the way care is delivered, especially if you're looking at the topic of longterm care for an ageing population," she said. "If a family needs a caregiver in the next two days, can they get it or do they wait two to three weeks, for example."
Whenever I think of services at Homage, I think about how my family could've used it – just a few hours to ensure that someone was home to watch over my dad.

"On top of that, people who are tech-savvy will want information at their fingertips – it's no longer just putting a parent in a nursing home or with a caregiver and not knowing what's happening for a few hours. Just knowing how your parent is doing – there is a big role for technology to play in this space," said Melissa.
For example, being connected means one can be updated on how the medical appointment or house visit went without being physically there. And the Care Pros, too, can access previous information about the client-patient through the app so they're prepared before even entering the home.
The current pool of Care Pros number around 1,000, which is a mix of nurses, therapists and non-nurses who are able to provide support. And they're in-demand. "Every hour we're delivering care right now," Melissa told CNA Lifestyle.
Joining Homage also resonated with Melissa on a very personal level.
While taking care of her father, there were times when the family's schedules wouldn't sync and they had to sometimes resort to locking him up at home.
"It was dangerous and we knew it wasn't the right thing to do, but it was our only option sometimes," she said, sadly.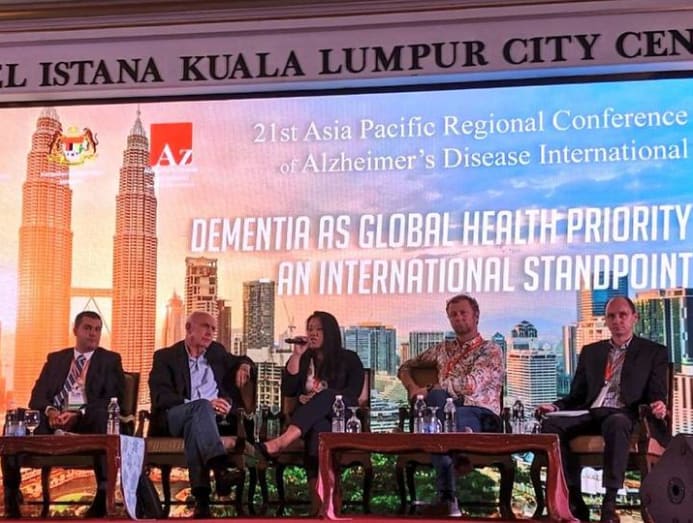 "Whenever I think of services at Homage, I think about how my family could've used it – just a few hours to ensure that someone was home to watch over my dad. It plays a big role in giving families peace of mind – especially small [families] where all are working full-time."
"At the end of the day, caregiving and long-term care is a human thing," said Melissa, "but we need to think out of the box."

In partnership with Singtel.