How to keep the kilos off during reunion dinner or when visiting during CNY
The good news is it doesn't mean completely saying "no" to pineapple tarts and bak kwa. Here are tips from your neighourhood polyclinic experts on healthier ways to celebrate Chinese New Year.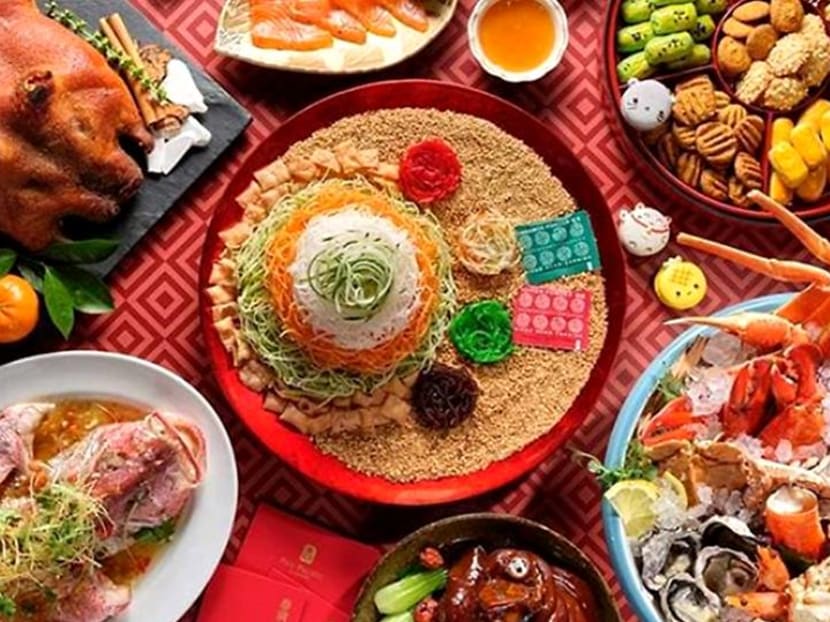 It was barely a month ago when you were carving turkey and tucking into thick cuts of ham, decadent log cake, and clinking glasses of champagne. The cycle is ready to repeat itself when Chinese New Year (CNY) comes around on Jan 25. In fact, it wouldn't be surprising if you've already started munching on love letters and pineapple tarts.
And while we hate to rain on your parade, all that eating is bound to bring up some health concern. Aside from weight gain, the high sugar content in your favourite CNY goodies may cause a spike in blood sugar levels, reminded Dr Ian Phoon, a family physician at SingHealth Polyclinics Pasir Ris and the chairman of the Cardiovascular Disease Workgroup Committee at SingHealth Polyclinics.
Even savoury must-haves of the season such as bak kwa and shrimp rolls are carb, fat and sodium traps, no thanks to the fatty cuts of pork and salt used as well as unhealthy cooking techniques such as basting with oil and deep-frying.
"Alcohol such as beer also has hidden carbohydrates. A standard can may have 10g to 14g of carbohydrates, which roughly equals two to three teaspoons of sugar," said Dr Phoon.
It would be a downer to flat out refuse festive treats and you know Por Por won't take "no" for an answer if you turn down her delicious-but-not-so-healthy CNY specialty.But it's all about balance – here are some tips so you can still have your bak kwa and not break your weighing machine (and maybe keep those blood sugar levels down too).
EXERCISE PORTION CONTROL AT YOUR REUNION DINNER
While it is auspicious to get a generous helping of yusheng on your plate at reunion dinner, that abundance may not do so well for your nutrition quota as the tossed salad typically has sugar-loaded plum sauce and deep-fried crackers, said Dr Phoon, so go easy on it. 
When filling your plate at the restaurant or at home, select larger portions of healthy dishes such as vegetables and lean meat (choose white meat), said Lim Siew Choo, a senior dietitian from SingHealth Polyclinics. Keep processed meat and food to the minimum, she added.
USE A SMALL PLATE AND LIMIT IT TO ONE
If your family is having a buffet, Dr Phoon recommended limiting your food intake to one plate as much as possible. "Stop eating if you're full, rather than worry about wasting food," he said.
Meanwhile, Lim also pointed out that people tend to consume larger portions from big plates, which may lead to overeating. So if you're sitting down to a hotpot dinner, ask for "a smaller plate to control portion size as it gives an illusion of a fuller plate, making you take less," she said.
PRACTISE MINDFUL EATING
Studies have shown that people who are distracted while eating are more likely to overeat, said Lim. This is because they are unable to pay attention to the body's fullness. "One way to practise mindful eating is to recognise your body's fullness signals by chewing your food thoroughly. Also, focus on the senses such as smell, taste and texture as you chew rather than go for quantity," she said.
PLAN AHEAD AND EAT BEFORE VISITING FAMILY AND FRIENDS
The biggest mistake is to save your calories prior to a gathering, said Lim. "Avoid fasting or visiting on an empty stomach as you may end up overeating." Instead, have a snack that is rich in fibre to keep you full before you binge-eat, she said. During this time of the year, high-fibre mandarin oranges as well as legumes such as chickpeas, soybeans and peanuts are readily available to help keep you fuller for longer.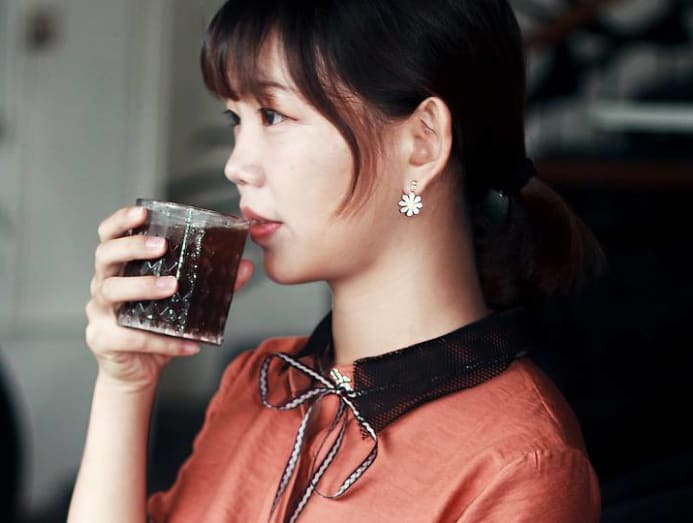 LIMIT YOUR SWEETS INTAKE
Trying out different kinds of CNY cookies, cakes, sweets and kuehs may often lead to excessive sugar consumption, a common cause of weight gain, said Lim. "If you have a sweet tooth, a good idea is to stick to one type of treats," she said. Dr Phoon recommended taking only one helping of pastry per house you visit.
DIVERT YOUR ATTENTION TO SOCIALISING
Avoid standing around the food table and stay out of the kitchen. "To take your mind off the food, focus your energy on conversation with others," said Lim.
LIMIT LIQUID CALORIES
"Alcohol and soft drinks contribute a significant amount of sugar and calories to your diet, which can cause weight gain," said Lim. Furthermore, alcohol consumption is often linked to increased appetite, she added.
Skip the sugary mixes, especially syrups and juices. If there are alcoholic beverages, Lim suggested diluting them with soda or sparkling water. And remember to keep to two standard alcoholic drinks for men, and one for women a day, according to the Health Promotion Board. A standard alcoholic drink is defined as a can (330ml) of regular beer, half a glass (100ml) of wine, or a nip (30ml) of spirit or hard liquor.
STAY HYDRATED
"Often, we mistake thirst for hunger. Drinking more water can help to make you feel fuller for a longer period of time, and curb you from overeating," said Lim.