How you can stay safe at crowded concerts and what to do when things get rowdy
Recognise the warning signs and what to do if you can't get out in time. Also, how can you stay safe should you fall and can't get up in a standing pit?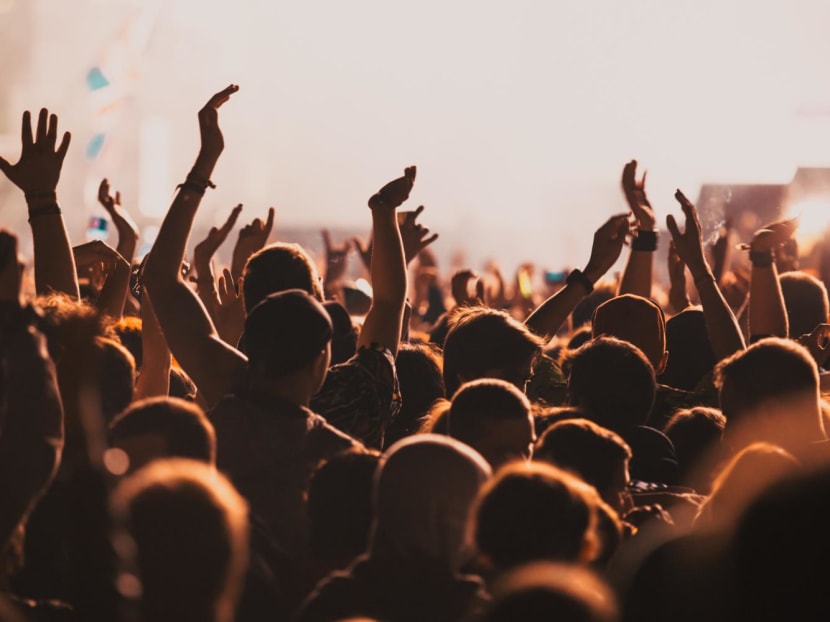 With the line-up of concerts – not just in Singapore but in the region as well – stretching all the way to the early part of 2023, music lovers are definitely spoilt for choice. 
Here, we've got Guns N' Roses (this Saturday, Nov 12), Maroon 5, Mayday and Jay Chou – and not to mention, the return of ZoukOut – before the year ends. Next year, Backstreet Boys, Westlife and a host of K-pop acts such as Blackpink and Itzy await. 
When you – and hundreds, if not thousands, of other fans – are all hoping to see your favourite idol up close (and have paid good money and queued for a spot in the standing pit), it pays to be cautious when things get crowded and rowdy. And for good reason.
This month marks the one-year anniversary of the Astroworld Festival crowd crush, where eight people died on Nov 5, 2021. Once in a while, you'd also hear news of things getting dicey at shows, most recently, K-pop band NCT 127's concert in Indonesia, where 30 people fainted. 
Singapore is no exception. At the Billie Eilish concert in August, the US singer called for security halfway through her performance to assist a fan who had passed out. Concert goers had also taken to social media to say that multiple fans had fainted as well.
By and large, most concerts in Singapore are "well organised", said Dr Devin Tan, a specialist in emergency medicine at Raffles Accident and Emergency Department. "Patients who are sent to the hospital may often have pre-existing medical conditions, or suffer from illnesses that may or may not have been triggered by attending the concert itself."
Avid concert goer Shawn Yeo, 30, also agreed that crushing incidents aren't the norm here. The advertising manager and Blackpink fan's most recent outing was the group's live performance in 2019.
"Concerts in Singapore have sufficient manpower to usher and control the crowd. Even during the concert itself, security is deployed everywhere. The standing pit is where it can get quite squeezy but even then, it's minor jostling."
But would you know how to react when a situation gets out of hand? With so many shows on the calendar – be they overseas events or local ones – staying safe in places that attract large-scale human congregations is more important than ever. Here's what the experts say:
WHAT HAPPENS WHEN IT GETS TOO CROWDED?
Some common injuries that can result in human crushes include joint sprains such as of the ankle, falls due to tripping and pushing, bruising due to shoving, minor cuts and minor head injuries, said Adjunct Assistant Professor Teo Li Tserng, the chief of Trauma & Acute Care Surgery as well as the director of Trauma Services at Tan Tock Seng Hospital.
But there's also one important thing to take note of in the event of a human surge, when densely packed humans get compressed. "Your ability to breathe is the first thing to be affected," said Dr Teo.
According to Dr Lenard Cheng, a consultant with National University Hospital's Department of Emergency Medicine, "the force exerted on the chest and abdomen can be so high that it prevents you from taking a breath, thereby cutting off your oxygen supply to the lungs and blood".
The same pressure can also squeeze your heart and its connecting veins, decreasing the amount of blood being pumped to the rest of the body, he said.
That's not the end of the trouble. As less and less oxygen reaches your brain, it "loses its ability to maintain consciousness", said Dr Cheng. "Once you lose consciousness, threats in a crowd increase." Your bodily reflexes, such as keeping the passage of air from your nose and mouth to the windpipe open, are lost.
The forces that your body experiences when caught in a human crush can also affect your chest and abdomen, said Dr Tan, which can lead to rib fractures, lung contusions and blunt abdominal trauma to the diaphragm or intestines.
"Patients with large lung punctures, lung contusions or rib fractures will experience low oxygen levels. A large-enough lung puncture or collapsed lung may also impede blood flow to the heart and result in low blood pressure," he said.
WHAT ARE THE WARNING SIGNS AND WHAT SHOULD YOU DO?
Keep track of the crowd density throughout the event. "The crowd density is too high if, while standing, body parts are touching and you cannot move to the exit without the next person making way," said Dr Cheng.
"If there are safety breaches and unsatisfactory exits, leave before it gets difficult to move around. Do not wait till your movement becomes completely locked in and dependent on the movement of others around."
Another warning sign is when the crowd gets too rowdy, said Dr Tan, and you "sense that the police or enforcement agents are not able to control the crowd". Get out of the location, too, if you're experiencing an increase in breathing difficulty, and feeling uncharacteristically warm and lightheaded, said Dr Teo.
WHY DO CONCERT GOERS FAINT?
Between the thrill of seeing your idol in person and the excitement of being there with friends, it's easy to forget that dense crowds can create high-risk situations – and the fainting that is often reported. There are a few factors that can cause you to be more susceptible to passing out:
1. Dehydration
This can be caused by not drinking enough water and/or drinking alcohol before the event, said Adjunct Assistant Professor Teo Li Tserng, the chief of Trauma & Acute Care Surgery as well as the director of Trauma Services at Tan Tock Seng Hospital.
2. Pyrotechnics and certain light effects used during the performance
"Some light effects may trigger those who have certain types of convulsions or fits," said Dr Teo. "Gaseous discharge from pyrotechnics might induce respiratory problems in individuals with underlying respiratory medical conditions, leading to a higher risk of fainting."
3. Standing for too long
It can result in low blood pressure and hence, cause one to faint, said Dr Devin Tan, a specialist in emergency medicine at Raffles Accident and Emergency Department.
4. Being short and/or having a small build
In the event of a crush, the noses and mouths of shorter individuals or those with a small build may be blocked by the taller people around them, which cuts off their air supply and causes them to faint, said Dr Lenard Cheng, a consultant with National University Hospital's Department of Emergency Medicine.
Here's what Dr Cheng advised you can do if you're stuck in the crowd:
Adopt a boxer's stance: Raise your arms in front of your chest with your hands close to face, like a boxer. The stiffness of your arms and shoulders may provide you with some room for chest expansion when you're trying to inhale in a potential crowd crush. Do this without shoving others and taking up more space.
Move with the crowd: Rushing or pushing against the crowd will trigger crowd crush or increase pressure if the crush has started. When the crowd movement momentarily stops, disentangle by stepping sideways in a diagonal direction towards an exit. Do this without upsetting others' balance.
Avoid walls or immovable obstacles: The forces exerted against these structures will result in more injuries. 
Stay on your feet: Crouching down will create an obstacle that can trigger crowd crush or worsen the forces exerted against your body. If you fall and are unable to get back up, lie sideways and curl up in a ball with your arms protecting your face and head. This protects the important parts of your body and exposes you to the least threats should you become unconscious.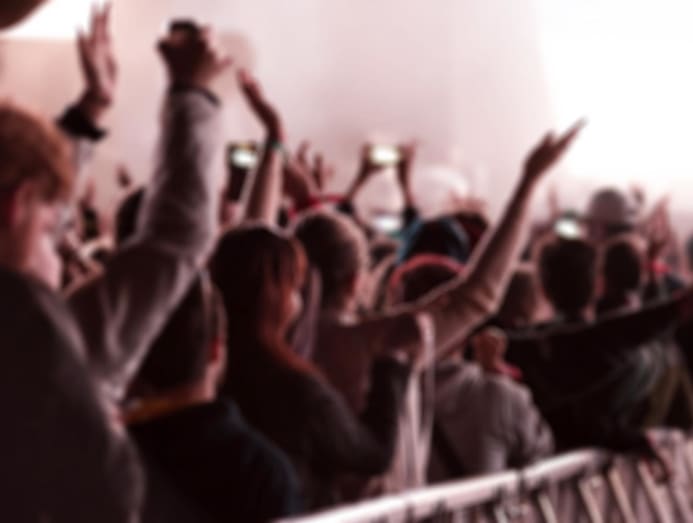 Once out of the crowd, here's what you can do to recover, said Dr Teo:
Hydrate with a non-alcoholic beverage.

Go to a safe area with unrestricted air movement, and take long, deep breaths. Avoid short, rapid breaths.

Sit on a bench or chair if you're feeling unwell. Unless it's safe, do not lie on the floor as being trampled on is a real danger.
"If you have persistent breathing difficulties and/or feeling that your heart rate is very high despite the above measures, seek medical help, be it a general practitioner (GP), polyclinic or hospital," said Dr Teo.
For minor external injuries, going to a GP is likely to get you medical attention faster than at a hospital that might now be overwhelmed with casualties, he said.
"Disasters such as these can be psychologically traumatic," said Dr Cheng. "Survivors who experience sustained symptoms like disturbed work or sleep, flashbacks or memories, and deliberate avoidance of disaster-related topics should seek help from their primary care doctors.