Not sure what other masks you can upgrade to? Here's a guide
Don't know the difference between a KN95 and a KF94 mask? We got you covered.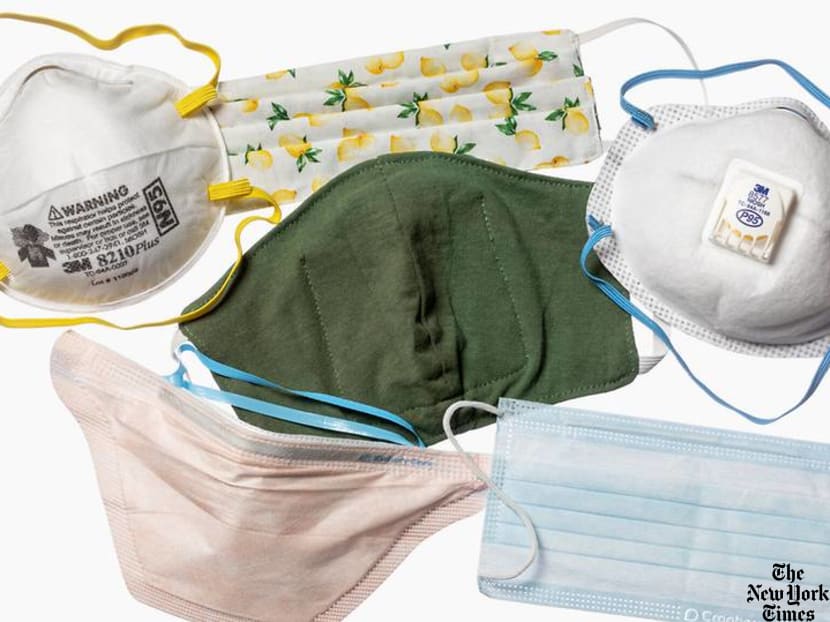 More than a year into the pandemic, many experts advise that you upgrade your masks to protect yourself against more contagious variants of the coronavirus.
The good news is there are now more mask options to choose from. Here's what to know.
N95 mask
An N95 mask filters out 95 per cent of 0.3 micron particles, the hardest size to trap. But many people don't wear N95s correctly, making them less effective.
N95s are hard to find, and counterfeits are common. Avoid N95s with respirator valves, which expel your germs onto others.
KN95 mask
The KN95, made in China, also claims to filter 95 per cent of hard-to-trap particles. It has ear loops instead of head straps, so it may not fit as snugly. The mask supply chain is also riddled with counterfeit KN95s, which may work only about as well as a cloth mask.
KF94 mask
The KF94 is a top pick among health experts for its quality, high filtration rate and snug fit, with top and bottom flaps, and a mouldable nose bridge. It can be easier to speak wearing a KF94.
Make sure yours is made in South Korea, where quality control efforts make counterfeits less likely.
A rectangular surgical mask is made from pleated synthetic fabric that expands to fit around your face.
It can trap 60 to 80 per cent of particles in the lab, but in the real world, gaps around the edges make surgical masks less effective. You can improve the fit by knotting the ear loops.
Studies show that a two-layer cloth mask with a third layer of filter material is the best nonmedical mask. But filtration rates vary depending on the fabric. Hold it to the window to see how much light sneaks through.
Pro tip: Straps tied around the head create a tighter fit than ear loops.
Double masking
Double masking is an easy way to upgrade a favourite cloth mask. Just wear a cloth mask over any type of medical mask to help seal gaps around the edges and add another layer of protection.
Remember, any face covering is better than nothing, and the best mask is the one you will wear consistently.
By Tara Parker-Pope © The New York Times
This article originally appeared in The New York Times.
https://www.nytimes.com/interactive/2021/02/19/well/n95-kn94-medical-masks.html