The Singaporean designer who's helping dementia patients with her award-winning 'memory tool'
Designer and design educator Poh Yun Ru's motion-tracking tool, which guides seniors with dementia to recall and play out familiar gestures, won the grand prize at the Lexus Design Award.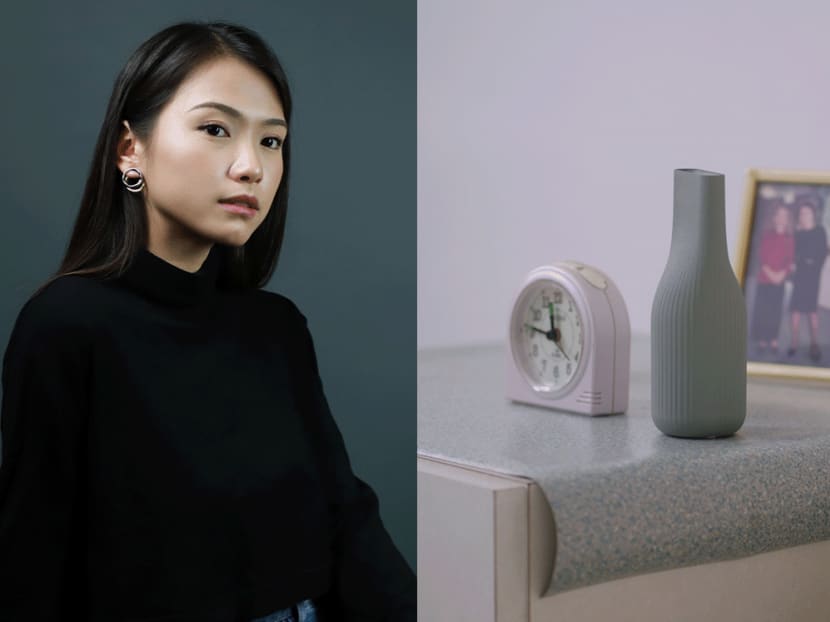 What role should design play in life? If you ask Poh Yun Ru, a designer working with the National University of Singapore's (NUS) award-winning Design Incubation Centre (DIC), design should improve the lives of others, while fostering inclusivity and connectiveness.
While that might sound idealistic, this young Singaporean's first major project, titled Rewind, is doing just that. Rewind is a cognitive stimulation tool for dementia patients.
"Designed to evoke memories, Rewind uses a motion-tracking tool that guides the dementia elderly in re-enacting familiar gestures," said Poh. "These actions are then reflected as audio-visual feedback on a paired device, unearthing personal memories that users associate with the sensorial interaction".
Rewind won both an iF Design Award in 2022 and the grand prize at the Lexus Design Award (LDA) 2022. Here's more about Poh and her project.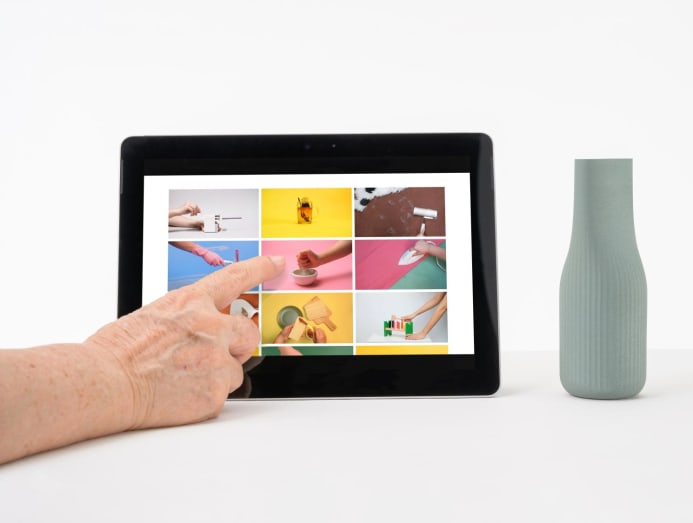 WHAT DREW YOU TO PRODUCT AND INDUSTRIAL DESIGN?
I was always curious about how the world works and how things connect the past, present and future. Creativity is a way to have more freedom in seeing the world, while aesthetics illustrates the story of an era. The freedom I was searching for, I felt, existed in either the study of design or physics, and I chose design. Since then, I have realised that creativity is a powerful force to positively impact people and the world.
IS YOUR FAMILY ENCOURAGING OF YOUR ACADEMIC AND CAREER DECISIONS?
They are very supportive of what I am doing. My dad is a professional photographer and he used to teach photography in design schools. He always shared his students' work with me, which was also one of the reasons I studied design. 
YOU HAVE STUDIED AT BOTH NGEE ANN POLYTECHNIC AND NUS. WHAT DID YOU ENJOY ABOUT YOUR COURSES?
The beauty of the design course is that it is very eye opening and gives us a lot of room to explore. In every project, you can do anything you want within the boundaries of the scope. It could be something hands-on, technical, graphical or product design related. Even if you started off without any relevant skills, you are sure to pick some up along the way. There were many precious lessons learnt from building and testing and failing.
When I graduated, what made me different was that I was a jack of all trades. Also, the exposure I gained helps me to be critical of my future projects and be more open-minded with how I see things. Lastly, what I liked about the design course was how it allowed me to translate my imagination into an actual product.
YOU DESCRIBE YOURSELF AS A SOCIAL PRODUCT DESIGNER. WHAT DOES THAT MEAN? HOW ARE YOU DIFFERENT FROM OTHER PRODUCT DESIGNERS? 
The "social" here means interaction with people. I've always believed that design should be inclusive and inclusive design, to me, extends to creating a system that enables just about anyone to easily contribute. To me, design is to include, involve and connect people. By doing so, they become empowered to make a change themselves.
Through my designs, I hope that more people will realise how easily they can connect and contribute to improving the lives of others around them.
With reference to my project Rewind, an element of inclusivity was introduced in a system that allows anyone to contribute content, so that the elderly from different cultural backgrounds can relate to better.
TELL US ABOUT THE CATALYST AND INSPIRATION FOR REWIND
It all started when I was searching for a thesis topic to work on. It was a precious opportunity to delve deeper into understanding dementia patients better, a topic that is undeniably close to my heart.
Despite having a family member who suffered from dementia, I was never truly able to comprehend the nature of their actions. Sometimes, it seemed as though they acted out to seek our attention; at other times, there were no warnings for their emotional breakdowns.
And while it is nearly impossible to understand nor address all the issues pertaining to dementia patients' conditions, I began designing in the hope that I could improve their quality of life, even by a little.
WHAT WAS THE RESEARCH PHASE OF REWIND LIKE?
This project began with preliminary online research as well as attending seminars and sessions at daycare centres and nursing homes to understand dementia patients' conditions and key concerns. It was closely followed by first-hand observations, photographic ethnography and informal interviews with seniors and healthcare professionals. 
A problem-solving, co-design framework was applied throughout the entire process. By actively engaging both the elderly and therapists in user-testing and feedback sessions, these insights enabled the development of more realistic prototypes after every design iteration.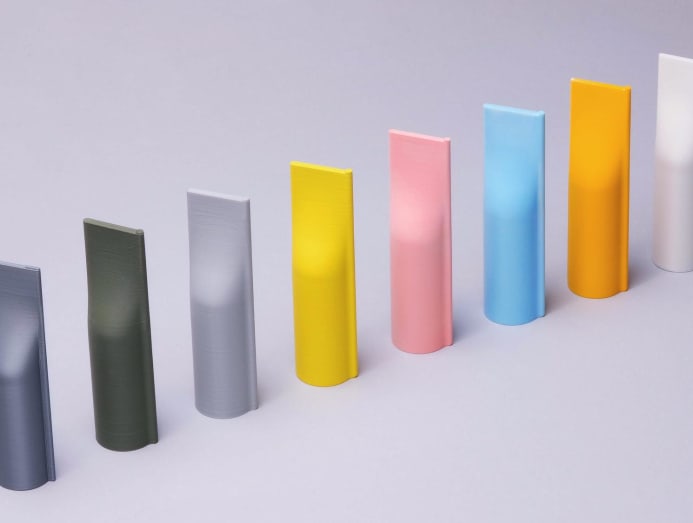 Then, rigorous prototyping of the handheld device was carried out, first by meticulously extracting and fusing key elements of various objects together before testing with different sizes and dimensions. These were all made in consideration of the elderly's adaptability, intuitivity and comfort.
A series of gestures and scenarios were also explored to offer a breadth of experiences that the elderly could relate to. To evaluate Rewind's efficacy, a pilot study was conducted on 20 patients over four weeks and it saw favourable results.
YOU WON THE GRAND PRIX AT THE LDA FOR REWIND IN MAY. WHAT HAS CHANGED FOR YOU AND YOUR LIFE SINCE THEN?
The award enables my project to get exposed to a wider audience. I received feedback from healthcare organisations and doctors to trial and implement the product in their hospitals. I was also invited to be the guest speaker for some panel discussions on healthcare or design-related events. 
It was nice to see everyone contributing to the content, people from different parts of the world messaging me on social media, so that the elderly from different cultural backgrounds could relate better. With their input, new gestures and interactions can already be integrated and cater more to a wider population, essentially improving the lives of people with dementia and their families. 
WHEN YOU APPLIED TO THE LDA, DID YOU THINK YOU STOOD A STRONG CHANCE TO WIN?
Having seen all the amazing works that evolved through LDA in the past few years really encouraged me to enter my project. It felt like an amazing opportunity to bring it to the next level and relook it from new perspectives. When I was applying for LDA, I mainly focused on the mentoring programme to see how my project can evolve, and hoped that this could let me address the needs of more people through my design.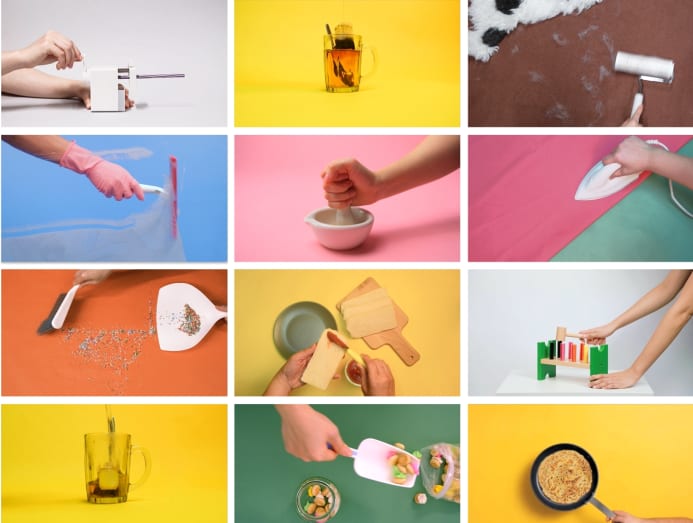 WHAT'S HAPPENING WITH REWIND TODAY? ARE YOU STILL WORKING ON AND EVOLVING THE PROJECT?
I am now working closely with a major local healthcare organisation to further develop Rewind through a large scale feasibility study and improvement on the design. I believe and hope that Rewind will greatly benefit the seniors in time to come.
In order to ensure that the content will still be relevant for the next generation of elderly, I hope to set up an open-source website to collect data from a wider audience. With input from everyone, new gestures and interactions can be integrated and cater more to a wider population, essentially improving the lives of people with dementia and their families. 
WHAT IS THE DESIGN INCUBATION CENTRE (DIC)?
The DIC is a practice research laboratory and incubator at NUS with the mission to incubate ideas, projects and talents. It takes part in the emergence of a new generation of Singapore designers. We help NUS design students and young graduates to develop their projects and take them until the production and commercialisation stages.
By developing research, probe projects and educational programmes, the DIC contributes to identifying new industrial, social, and cultural territories where design will gravitate and grow in the coming decades.
Through academic and professional collaborations with other NUS faculties, government agencies and private industry, the DIC also promotes the role of design in those organisations as a keystone of human-centred innovation.
DO MOST SINGAPOREANS KNOW ABOUT THE DIC? IF NOT, WHY NOT? 
As the DIC is part of the NUS Division of Industrial Design (DID), I think the people in the design industry will know about us; most of our famous local designers graduated from DID.
Recently, we started the DIDit store to sell the products developed and designed by young talents. Some products are also sold at Design Orchard, Scene Shang and KrisShop to support and promote local designers.
In addition, the DIC was awarded internationally as Design Studio of the Year at Dezeen Awards 2022. 
WHAT OTHER PROJECTS AT THE DIC ARE YOU WORKING ON?
For the past year, I have been working with the NUS Mechanobiology Institute (MBI) on a research project on the impact of form on life through organoid moulding. It is a rare opportunity to work on such an interesting topic and to co-design with scientists and researchers! We are currently in the phase of designing a microscope machine, and I can't wait to see the prototype and the final form of the new generation of microscopes.
Alongside the microscope project, I am curating and supervising 12 student projects around the topic The Nature Of Things. We will be having our exhibition in Deyrolle, a taxidermy shop in Paris, during Paris Design Week and France Design Week in September this year.
WHAT IS A DAY IN YOUR LIFE LIKE?
As a designer in the education sector, I am constantly developing new tools for probe projects to support students in identifying design emergences and new trends. At the DIC, I am responsible for developing teaching programmes, projecting design opportunities, and establishing collaborations with industry around these topics.
Besides working on my own research project and other design projects with external companies, I manage the art direction and contribute to the visual communication of the DIC. I am also currently teaching a module on product photography, where students learn to communicate their ideas through the tools and techniques of photography. 
ARE YOU ALREADY THINKING ABOUT TACKLING ANOTHER BIG PROJECT AKIN TO REWIND?
I recently won the One Holland Village Public Art Furniture Design Competition. So I will be busy working very closely with the fabricator in the making process to realise the final bench designs for the Holland Village community, which will be out next year.