Eat carbs and still lose weight, says professional bodybuilder in new book
This and other weight-loss tips from Joan Liew, Singapore's veteran woman bodybuilder and author of The Skinny Sumo Wrestler.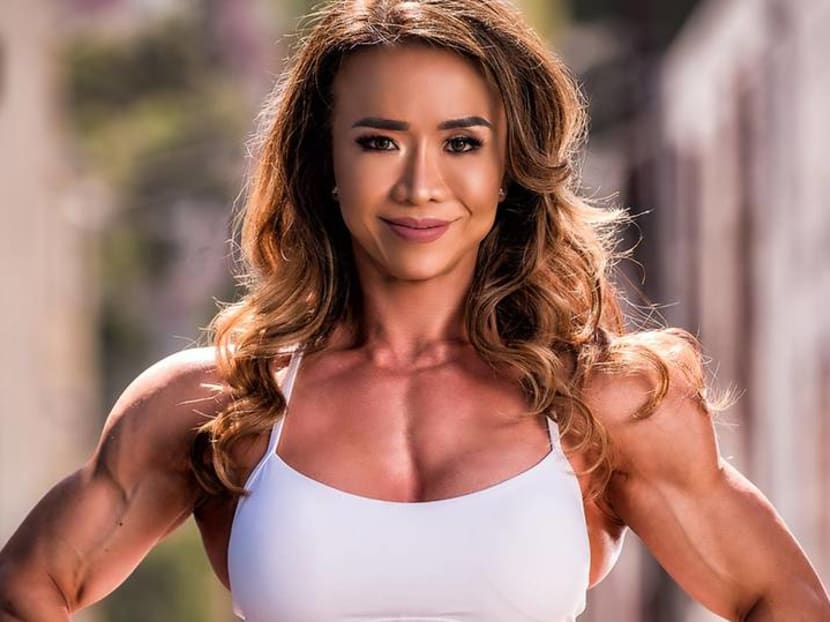 Every time you reply, "Chinchai" (that ubiquitous Hokkien phrase for "anything will do") whenever someone asks you what you want for lunch or dinner, you're saying yes to weight gain, said Joan Liew, a professional bodybuilder and fitness coach, who recently launched the book The Skinny Sumo Wrestler. 
"That's because you're not putting any thought into the food that you feed yourself with," said Liew.
The lack of time and options is no excuse either. Although "schedules and lifestyles differ for people from different professions", the one common thing we all have control over is what we eat, she said.
"Putting a bit more effort into planning your meals – when to eat, where you will be, what the food stalls or restaurants in the area are, and what kind of food is sold – can help you avoid being stuck in a situation where you have no choice but to eat what's available," she said.
Another thing Liew has noted about most people's perceptions of weight loss is this: Once the kilos come off, that's the end of their commitment. 
"But to maintain the weight loss and healthy body fat levels requires consistent effort. It is a battle each of us fights for ourselves every day.
And that was the inspiration for the title," she said of The Skinny Sumo Wrestler, which she took two years to write while juggling work, training and competing in the US.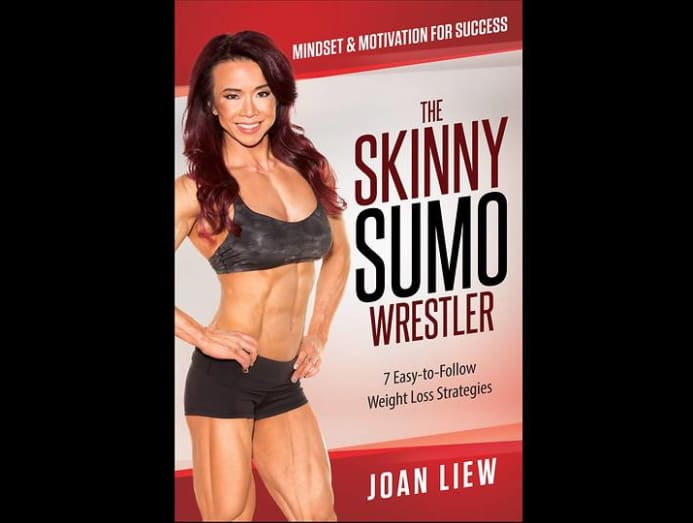 THE FITNESS OG
Even if you're not awed (or cowed) by Liew's physique, the 43-year-old's resume is more than impressive. Besides being the co-founder and director of boutique gym The Fitness Factory since 2005, she has won 19 medals in her bodybuilding career, four of which are gold.
Her medal haul started with the top spot she took for the Asia Heavyweight Bodybuilding competition in 2000, and the four consecutive years of podium finishes at the Arnold Classic in the US, starting from 2013.
More prestigiously, Liew is the first Singaporean bodybuilder to be awarded the IFBB (International Federation of Bodybuilding and Fitness) Pro Athlete status in 2017.
The professional bodybuilder is also a lecturer and examiner with the International Society of Sports Nutrition (ISSN), and the Federation of International Sports, Aerobics and Fitness (FISAF) – which means your personal trainer could have been trained and certified by her.  
IN DEFENCE OF CARBS
What has also motivated the trainer to write the book is the desire to debunk the myth that weight loss is only attainable through bland food and deprivation.
"Many nutrition plans on the market focus on a specific eating plan that is usually not very sustainable in the long run. For example, eliminating carbohydrates altogether.
"Carbs are most powerful in affecting your energy levels, influencing your muscle building as well as your fat-burning power. They are also the most immediate source of energy for body cells and a must for efficient fat-burning," she said. 
In fact, Liew highlighted that the right amount of carbohydrates actually helps you to lose weight. "A healthy intake of carbohydrates helps keep your metabolism high," she said.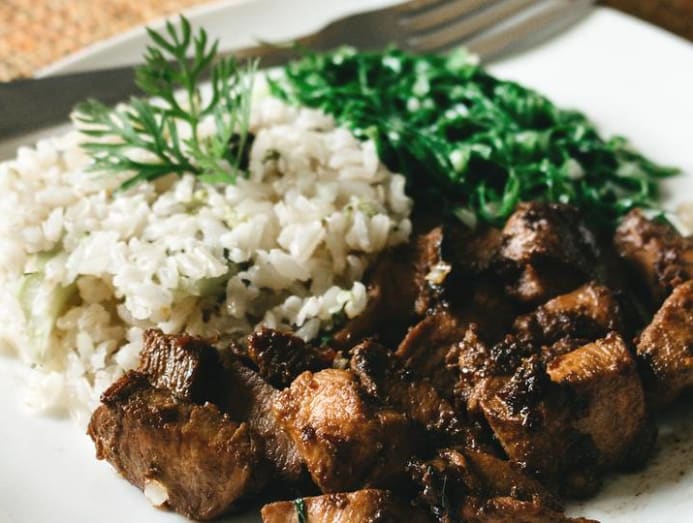 In her book, Liew wrote: "Diets that ask you to make drastic cuts in the amount of carbohydrates you ingest don't take into consideration your body's unavoidable, built-in survival mechanisms.
"When your body senses that you are eating less carbohydrates than you're supposed to, it goes into starvation mode and lowers your metabolic rate."
But just how much carbs do you need? It all depends on your activity level.
If you're sitting down in the office the whole day, you're likely to do well on 40 per cent carbs, said Liew, compared to the 50 per cent you might need if you were training for a marathon.
And not all carbs are created equal. "The best types of carbohydrates come from unrefined wholefoods such as whole grains, legumes, vegetables and fruits.
"Unhealthy carbohydrates come from processed foods, including white flour, white rice and commercially baked goods," said Liew.
The kind of carbs to eat at certain times of the day is just as important. For instance, lay off starchy carbs, including rice, noodles and bread, in the evening when your body is winding down its metabolism for the day, she advised. 
If you must have carbs for dinner, she suggested getting them from vegetables (beans and root vegetables) and fruits (banana, pineapple, mango etc) instead. 
OTHER EATING PITFALLS
Starting the day without breakfast – or the right breakfast – is the other thing that many Singaporeans sabotage their weight-loss efforts with, said Liew. 
"Skipping breakfast may lead to excessive hunger by mid-day which can lead to over-eating at lunch.
"Grabbing breakfast on the go often results in less-than-ideal food choices that are high in fat and refined carbohydrates and can lead to spikes in blood glucose levels after consumption."
And while you may already know that not all vegetarian food is healthy, especially deep-fried dishes, Liew goes further by looking out for high-calorie ingredients such as avocado and cheese in a vegetarian burger.
"Also, look out for the extra calories that come with vegan desserts; they are not necessarily better if you want to lose weight," she said. 
The Skinny Sumo Wrestler is available at www.fitnessfactory.com.sg. Joan Liew will be donating 10 per cent of the book's sale proceeds to a local charity.