Expert tips to manage WFH stress and minimise your risk of stroke
In Singapore, one in 10 people who has a stroke is under the age of 50.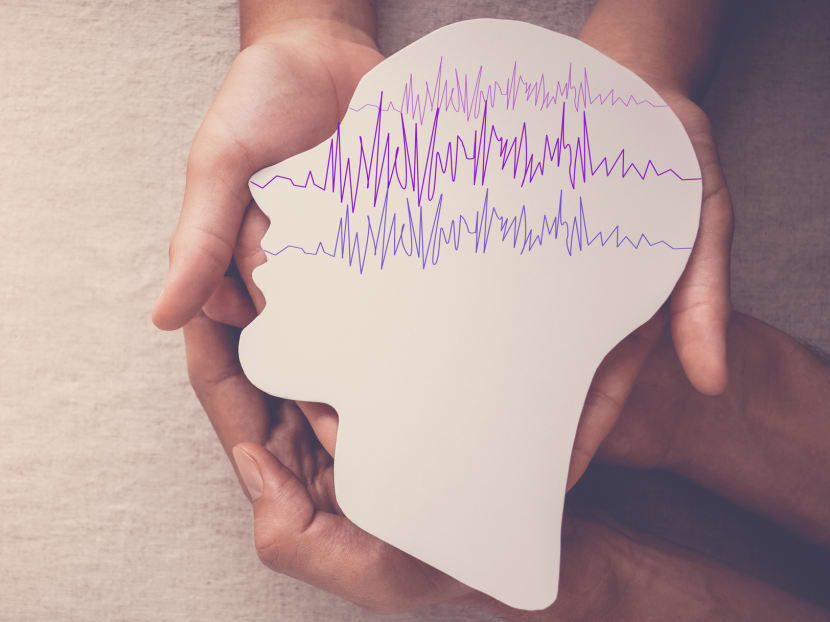 The stress of working from home (or WFH as Singaporeans know it) can be immense, especially if there are many people at home, or if you have kids who are constantly demanding your attention.
But when not managed properly, stress can lead to high blood pressure and increase your risk of stroke, according to HealthHub.sg. And if you think you're still young to worry about strokes, think again. In Singapore, one in 10 people who has a stroke is under the age of 50, according to the National Neuroscience Institute (NNI). 
The good news is, four out of five strokes are preventable. To help you cope with the pressures of WFH – and very soon, the stress of returning to the office and school – here are some tips from Associate Professor Deidre Anne De Silva, the head and senior consultant with NNI's Department of Neurology, to help you minimise your stroke risk.
GIVE YOURSELF A BREAK
Many are finding the pandemic stressful, especially when juggling WFH with kids on HBL. Studies have shown that as a person's stress levels rise, so too, does their risk of having a stroke. Stress can also aggravate high blood pressure and heart disease. 
Relying on cigarettes, chocolate or alcohol to cope will make matters worse. Instead, try these ways to de-stress:
Deep-breathing exercises: Taking deep breaths improves oxygen supply to the brain and helps you stay calm.
Find support in others: Talk to a family member or friend who understands. If you don't live with them, phone, WhatsApp or Zoom.
Burn it off: Exercise has been proven to reduce stress levels and improve your overall health, so make it a part of your daily schedule.
Take time for yourself: Making time for hobbies can help you unwind. Journalling can also help you relieve stress, organise your thoughts and spend time by yourself.
KNOW YOUR STROKE RISK
Download the free Stroke Riskometer app for a basic risk assessment. Answer some questions and the app will calculate your estimated risk of having a stroke within five and 10 years.
CHECK YOUR NUMBERS
An uncontrolled high blood pressure increases the risk of stroke by up to four times. If you have a blood pressure machine at home, start recording your blood pressure once or twice a week, and share these records with your doctor.
Check your weight and use an online BMI (body mass index) Calculator to work out your BMI – the ideal BMI for Asians is between 18.5 and 22.9. 
Measure your waist as well, using a tape measure around the level of your belly button. For Asians, the target waist circumference is 90cm or less for men, and 80cm or less for women.
PRIORITISE YOUR HEALTH
It's easy to skip your health screening when you're busy, but investing in a small amount of time regularly on your health pays off in the long run. 
Many stroke risk factors, including uncontrolled high blood pressure, diabetes and high cholesterol levels, have no warning signs. Choose a date that is important to you within the next six months – for example, a birthday or wedding anniversary – and set a reminder on your phone to book a health screening appointment.
QUIT SMOKING NOW
Smoking is a common form of stress relief but also a shortcut to serious health problems, including stroke. Smoking reduces good cholesterol (HDL), increases bad cholesterol (LDL), is linked to high blood pressure and may trigger atrial fibrillation (irregular heartbeat), which is another risk factor for stroke. 
The good news is, it's never too late to give up. Quit smoking and your risk of stroke will drop to that of a non-smoker within two to five years.
GET MOVING
Sitting down all day increases your risk of stroke, high blood pressure, high cholesterol and diabetes. Get active and aim for at least 150 minutes of moderate physical activity per a week.
Even though many sports and exercise facilities are closed, you can still stay active by taking the stairs instead of the lift – it also helps with social distancing. Or use the time you would normally spend commuting to go for a walk or run.
Or visit HealthHub.sg for free exercise videos including yoga, chair aerobics and kickboxing. New videos are released daily.
EAT RIGHT
If you go overboard with deliveries of food high in saturated fats, sugar and salt, it will increase your chances of developing high blood pressure, high cholesterol, diabetes and obesity. Preparing your own meals puts you in control of the portion size and ingredients used – and makes it easier to eat healthily.
At home, avoid temptation by putting unhealthy snacks out of sight. At the supermarket, skip the chips and biscuits, and instead, stock up on fresh fruit to snack on. Also, beware of hidden salt in soya sauce, processed food, gravies and soups.
KEEP TAKING YOUR MEDS
If you are on medication for high blood pressure, diabetes, high cholesterol and other medical conditions, it is important to continue taking them as prescribed by your doctor. If your medications are running low, make an appointment to see your doctor, or ask if there is a home delivery or pharmacy pick-up service you can use.
GET TO BED ON TIME
The temporary closure and restrictions in restaurants and entertainment venues provide a good opportunity to reboot your sleeping habits. Too little sleep is associated with the risk of stroke, so try to go to bed at least six to eight hours before you need to wake up. For a good night's rest, switch your phone to silent and avoid using electronic devices before you sleep.