Taking vitamins on an empty stomach? 8 do's and don'ts of health supplements
It's always best to meet your nutritional needs through your diet. But if you have certain conditions that require something extra, experts explain how to maximise these.
Remember the health trends of the 90s, when everything you read seemed to advocate fish oil for better heart health, gingko biloba was the talisman for warding off Alzheimer's disease, and "antioxidants" was the catchphrase du jour?
Health trends have certainly shifted. Instead of chlorella pills, people are now adding scoops of spirulina powder into their shakes. And it wasn't that long ago when the health-conscious among us started adding prebiotic powders to their online purchases of probiotic capsules.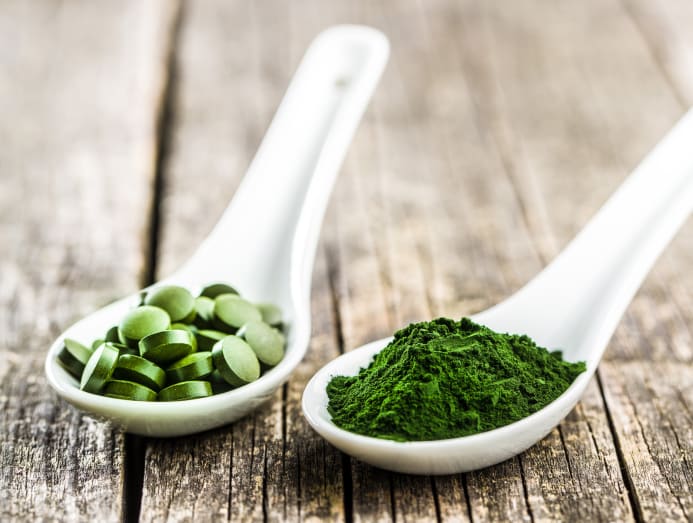 Whatever these health trends may be, it's obvious people are always looking to safeguard their health. That couldn't have been more obvious than during this pandemic. When the DORSCON (Disease Outbreak Response System Condition) level was raised from yellow to orange in February 2020, the sale of vitamin C and multivitamins went up by three to five times in Singapore, according to an NTUC FairPrice spokesperson in a Nutra-Ingredients Asia article.
But while doctors would rather you spend your money on a balanced diet for your nutritional needs, that doesn't stop people from buying supplements such as vitamin C, iron and calcium. In a July 2020 survey by Rakuten Insight, more than half of Singaporeans (53 per cent, to be exact) from ages 25 to 44 took dietary supplements.
If you belong to this portion of the population, you may have heard of some dos and don'ts such as certain supplement combos to avoid. CNA Lifestyle finds out from the Pharmaceutical Society of Singapore's (PSS) Community Chapter whether these hold water or not.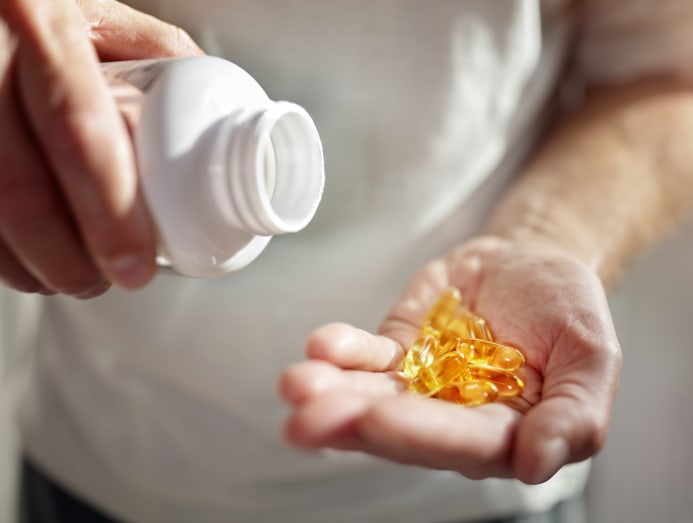 DON'T COMBINE FISH OIL AND VITAMIN E: FALSE
You may have read this on some websites but is it accurate? "This statement most likely originated from unverifiable online sources claiming that taking fish oil and vitamin E together can result in excessive bleeding," said Lee Yap Huat, a senior pharmacist.
"There are ongoing studies and some published ones to assess the effects of combining fish oil and vitamin E to relieve menstrual pain and to improve blood sugar levels in patients with coronary artery disease," he told CNA Lifestyle.  
In fact, certain supplements contain a combination of both. But if you are thinking of starting on a regime of fish oil or vitamin E supplements, check with your doctor first – especially if you are on medication or have medical conditions.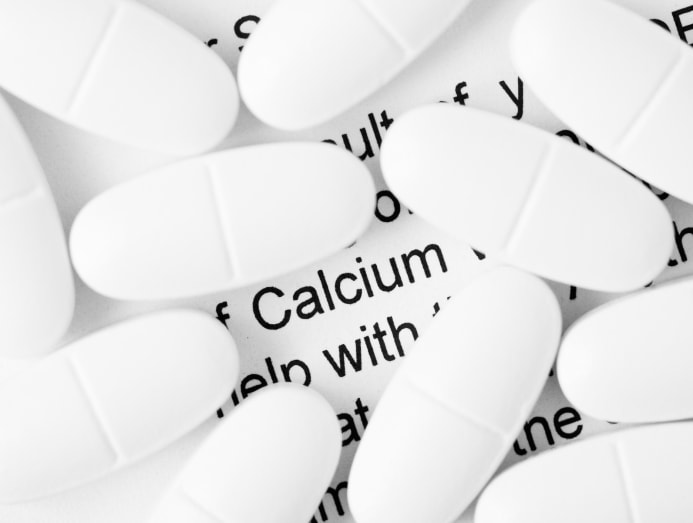 DON'T COMBINE CALCIUM AND IRON: TRUE
There's truth to the fact that you shouldn't, according to Lee. "Studies have shown that the absorption of iron can be reduced if an iron supplement is combined with a calcium supplement and/or calcium-containing product such as milk." If you have to take both iron and calcium tablets, space them at least two hours apart, he recommended.
DON'T TAKE VITAMINS ON AN EMPTY STOMACH: IT DEPENDS
It's about the type of vitamins you're taking, said pharmacist Wang Hui. "Fat-soluble vitamins such as A, D, E and K are better absorbed when taken with food. This is because fatty foods trigger the release of bile, a digestive fluid, which is essential for the absorption of these vitamins."
Also, make sure you eat something first before you pop fish oil or iron supplements, especially when they are consumed in higher quantities, she said, as they can upset an empty stomach.
However, water-soluble vitamins, such as vitamins B and C, are better absorbed when taken on an empty stomach, Wang clarified.
DON'T MIX ZINC WITH ANTIBIOTICS: TRUE
If you're put on antibiotics such as tetracyclines and quinolones by your doctor, you'll want to take your zinc tablets separately, advised Wang. "Zinc can bind to these types of antibiotics, which prevents the body from absorbing both zinc and the antibiotic," she said.
Examples of these antibiotics include doxycycline (for acne) and ciprofloxacin (for lung, skin, urinary tract infections). "When in doubt, take the antibiotics at least two hours before or four to six hours after taking a zinc supplement," advised Wang.
DO PAIR VITAMIN C WITH IRON: TRUE
This is a combo that works well together, said Wang. "Vitamin C and iron bind together to form a complex which makes it easier for the body to absorb iron."
Just how much better is the absorption? When iron is consumed with 25mg to 100mg of vitamin C, the body's absorption of iron increases by four times compared to just taking iron on its own, said Wang.
FAT-SOLUBLE VITAMINS HAVE MORE STAYING POWER: TRUE
This could be owing to the fact that fat-soluble vitamins are stored in the liver or fat tissue for later use, explained Carolyn Chan, a senior pharmacist.
"In comparison, water-soluble vitamins dissolve in water and are absorbed, but the excess is passed out from the body," she said.
But that doesn't mean you load up on the water-soluble nutrients. "Each vitamin has its own purpose and there is a recommended daily allowance for each vitamin," said Chan. In fact, if you are consuming sufficient nutrients through your diet, you may not even need a supplement, she added.
DON'T TAKE SUPPLEMENTS WITH TEA OR COFFEE: TRUE
If you have the habit of chasing down your supplements, especially calcium or iron tablets, with your morning coffee, reconsider. "Tea and coffee contain caffeine which may reduce the absorption of certain minerals," said pharmacist Lim Cinny.
"Caffeine is also a diuretic that increases urination. This may cause water-soluble vitamins such as vitamins B and C to be passed out of the body more quickly," she said. To be safe, space your supplements at least two hours from your last sip of tea, coffee or cola.
MISSED A DOSE? JUST TAKE IT AS SOON AS POSSIBLE: TRUE
Yes, you can, advised Chan. But skip the missed dose if it is almost time for your next dose. This will prevent you from double dosing, she said.
Still, missing your supplements is not that big of a deal unless they are prescribed for treating a certain deficiency, said Chan. "Supplements are meant to fill the gaps in your diet and it takes times for them to build up in the blood and take effect. Thus, patients are unlikely to experience any immediate effects when they miss a single dose."
Chan explained that this is unlike medicines for treating certain conditions, where missing a dose can result in patients experiencing immediate symptoms, such as an increased blood sugar level due to missing a dose of anti-diabetic medication.