How to buy a new mattress that's perfect for you and your sleep habits
It isn't just about good back support but also about suiting the way you sleep and improving your sleep hygiene. CNA Lifestyle offers a handy guide on choosing the right mattress.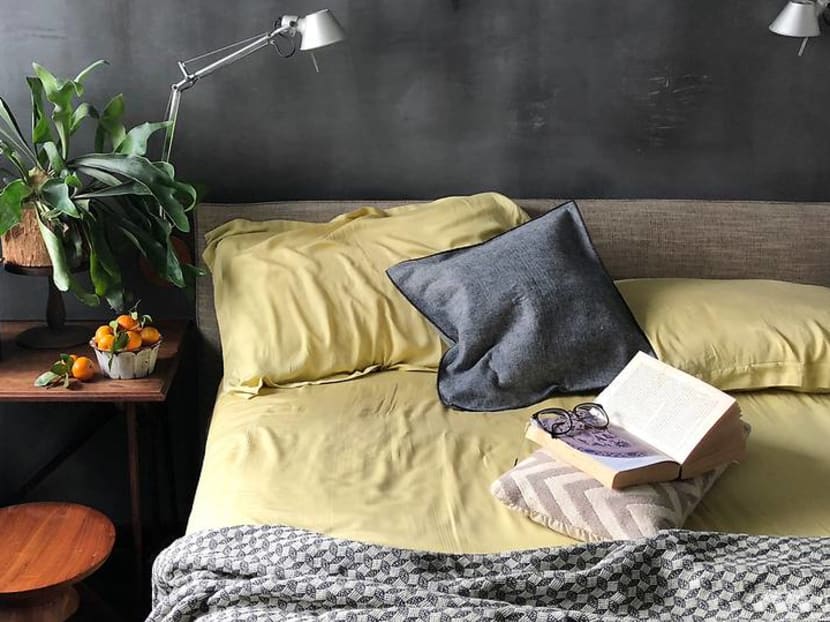 Out with the old, in with the new. With this adage for Chinese New Year, it's a given that many households that celebrate the spring festival are busy sprucing up their abodes. 
But other than the requisite sprigs of pussy willow and pots of kumquat, there are some changes that do more than herald luck in the Year Of The Pig.
Take the mattress, for example. If you have been sleeping on the same piece of foam for more than eight years, it's time to get a new one, said experts. 
In fact, you should consider taking a walk in the mattress showroom once you've gone past the five-year mark, according to a Robinsons spokesperson, even though the lifespan of your mattress is typically longer than that.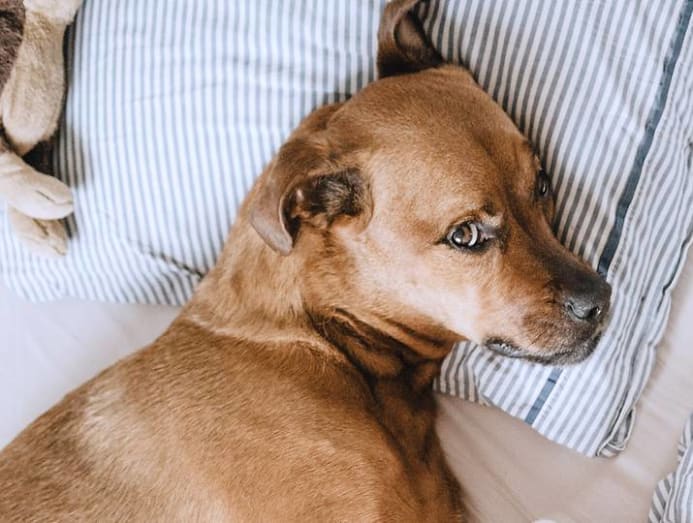 It's about hygiene, said Marcus Goh, founder of Hennsley, a Singapore mattress brand. You don't want unwanted bedmates such as mites and bugs, which the mix of dead skin cells and perspiration accumulated in the mattress are wont to attract, causing allergies in some people.
You also don't want a saggy, squeaky mattress that no longer supports your body. If you find yourself sinking more than 2.5cm when you lie on it, it's time to shop for another mattress – regardless of how long you've had it.
LIE DOWN AND GET TESTING
Okay, so you're lying on a mattress in the middle of a department store and feeling a little self-conscious. Well, don't, because pressing on the mattress with your hands, and sitting on it aren't enough to tell if it suits you, said the experts.
And for something that you're likely to spend a few hundreds to a few thousand dollars on, you should definitely give it a thorough test run.
So what do you do? "Lie in the positions that you usually sleep in," said the Robinsons spokesperson. 
For instance, if you tend to sleep on your back and side, you should get into each of those positions for at least five to seven minutes. The feeling you're after is support, comfort, and fit as if the mattress is cradling your body.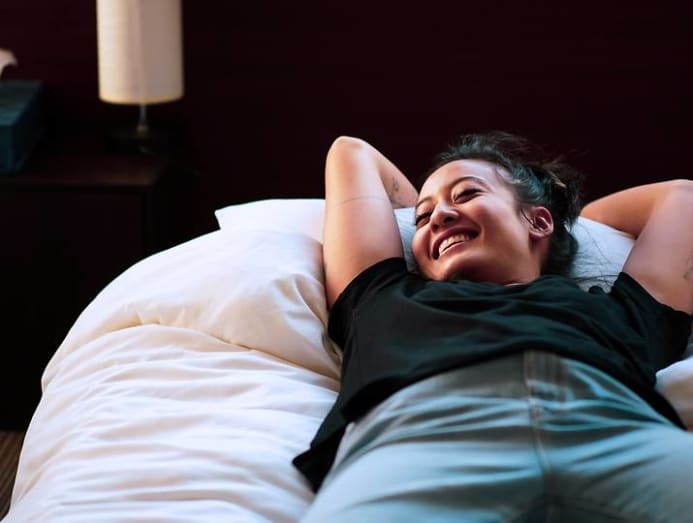 Goh advised that you should also get into other sleeping positions. "This is because you may change positions through the night. If you have a sleeping partner, both of you have to try the mattress together and have a discussion on what is best for the two of you," he said.
It is also good to know what your preference is (firm or plush), said Goh, and don't give in to sales assistants' recommendations or friends' advice. "It is better to let your body tell you which mattress is more suitable. After all, your body knows better than anyone else," he said.
LATEX FOAM? MEMORY FOAM?
Generally, mattresses consist of two main layers: A support layer and a comfort one, said the Robinsons spokesperson. And the specifications of each layer differ from brand to brand. 
For instance, Simmons' support comes from its coiled metal springs that are topped with various layers of latex or memory foam, depending on the mattress model. 
Tempur's core support comes from three layers of support material that is topped with its signature memory foam to relieve pressure points and absorb your partner's motions.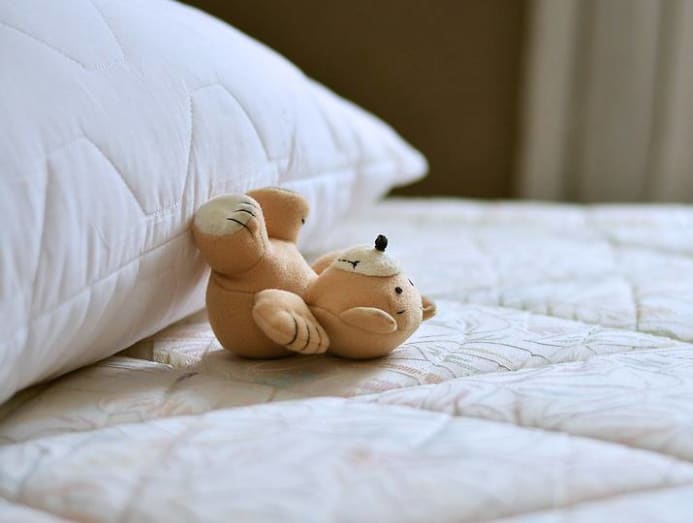 While materials such as latex, memory foam or both are good places to start, don't get hung up on them, said Goh. There may be mattresses that suit your body's needs but aren't made with those materials. Here's a look at the pros and cons of each of these common materials:
LATEX FOAM
Pros: It is a natural material made from the sap of the rubber tree, so if you want to avoid chemical out-gassing, its biodegradable, hypoallergenic, and eco-friendly properties will suit you. Feel-wise, it is very supportive and provides a bouncy, spring-like texture. The material tends to be lasting and is well ventilated to keep you cool while you sleep.
Cons: Latex is expensive, so most mattresses are partially or completely composed of synthetic latex foam. Also, the more synthetic latex is used, the less springy the texture is.
Generally, mattresses consist of two main layers: A support layer and a comfort one. And the specifications of each layer differ from brand to brand. 
POLYURETHANE FOAM
Pros: Also known as poly foam, it is the cheapest material of the lot. There are different densities of polyurethane foam, and generally, the higher grade ones are more durable and firmer – though it is still not as dense as latex or memory foam.
Cons: Polyurethane foam mattresses are probably okay for the occasional house guest but not recommended for daily use as they don't provide good support. You can also feel your partner's movements, and it traps heat.
MEMORY FOAM
Pros: You'll know it's memory foam when after pressing it with your palm, it holds your hand print for a few seconds. It also contains polyurethane foam but has been chemically altered to become much denser. The result? A man-made foam with billions of spherical open cells that shift and soften under your body's weight and heat to deliver a hugging feeling.
Cons: Since memory foam reacts to heat, the warmer you are, the more you sink into the mattress, and you end up perpetuating the heat-trapping cycle. To counter that, some newer models have airflow technologies worked into them. Also, sleepers who move during slumber find that the sunken position impedes their movements and wakes them up.
FIGURE OUT YOUR SLEEPING NEEDS
Materials aside, another factor to consider are your sleeping needs. Do you perspire easily during sleep? Does your partner toss and turn a lot? Do your kids sleep with you?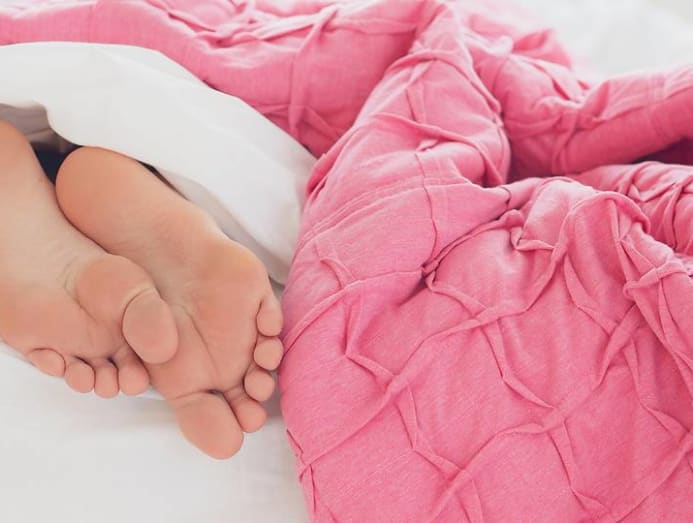 Generally, a bigger person would require a firmer mattress. If it's too soft, it can create an unwelcomed sunken feeling that curves your back, said the Robinsons spokesperson. Like Goldilocks, the key is to find a mattress that's just right, which means a mattress that can hold your back in a neutral position.
Petite individuals can sleep on any kinds of mattress as long as you select according to your frequent sleeping position, said Goh.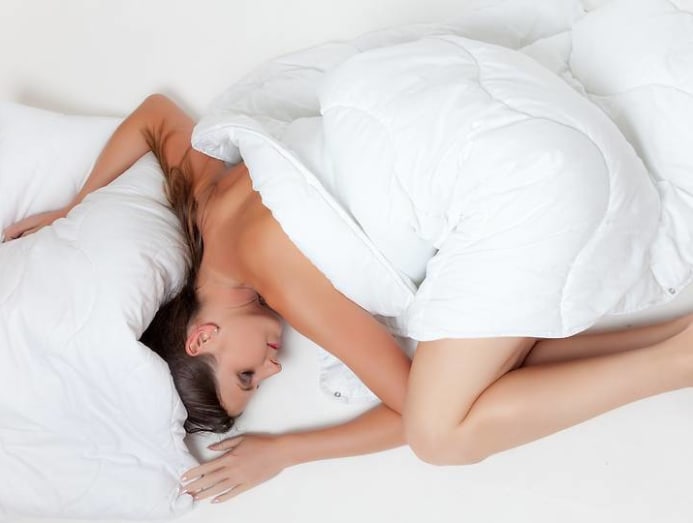 Take note of your sleeping position
A medium-firm mattress with a 5cm comfort layer should do the trick for back sleepers. But side-sleepers may prefer a thicker comfort layer of about 7.5cm to cushion their hips and shoulders.
Another tip for side sleepers is to get a mattress with a pillow top or euro top, which is essentially an extra layer of padding sewn to the top of the mattress. The extra layer will create more cushioning for your shoulder when you are sleeping sideways, said Goh.
A stomach sleeper? A firm mattress with 2.5cm of comfort layer would cushion the bony areas and is firm enough to avoid an unnatural backward curve of the back.
For most people who are combination sleepers, take note of your two most common positions, then pick something in between for the thickness of the comfort layer. So, if you're usually in side and back sleeping modes, a comfort layer between 5cm and 7.5cm would suit you well.
Your partner tosses and turns a lot during sleep
Sometimes, the tossing and turning are caused by a mattress that is too firm. "A firm surface can create pressure points that feel sore or numb, causing him or her to constantly move into different positions," said Goh. 
A mattress that is too soft can also cause you or your partner to shift a lot during sleep. "Your spine might not be aligned properly, causing your back to feel sore and achy, and your body to adjust," said Goh.
If you are a light sleeper, consider buying a mattress with individual pocketed inner springs as it will greatly reduce the disturbance or movement, said Goh. "If space permits, buy a bigger size mattress, so that he or she has more space to toss around."
You perspire easily during sleep
Look out for mattresses with cooling technology or property, said the Robinsons spokesperson. You can also switch on the air-conditioner 30 minutes before going to bed to give the room time to cool down.
Consider the texture of the mattress, too. If it is too soft, it may create a body-hugging effect that makes you feel warm and triggers you to adjust to another position to cool off, said Goh.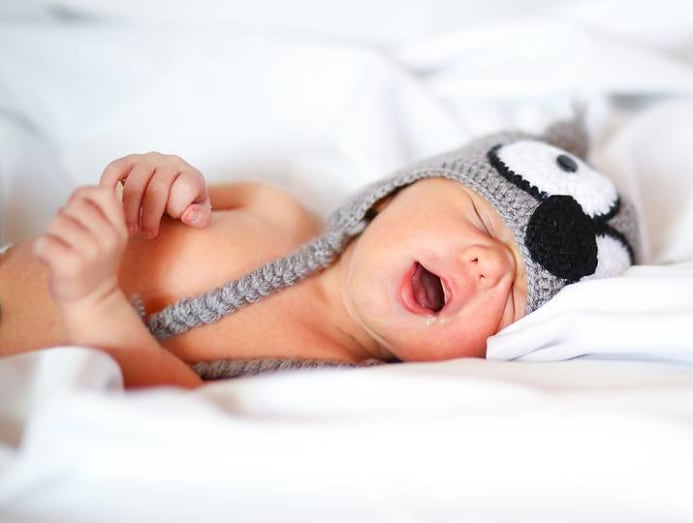 Size, on the other hand, is everything. Upsize to a king-sized mattress so there's space for everyone, said the Robinsons spokesperson. It is also worth considering getting a mattress with a pillow top or more layers of foam for enhanced comfort.