Life without bubble tea: How to cope with change during the pandemic
Work from home, home-based learning, no haircuts – we've been adjusting to one big change after another because of COVID-19. Experts shed light on how to stay resilient.
If there's anything the COVID-19 pandemic has taught us, it is that change is constant. Since the start of January, you would have come across it time and again whenever you check your social media feed or switch on the TV.
The changes with the most impact on your daily life began even before the "circuit breaker" period. Like working from home, or WFH as a nation fond of acronyms knows it. For parents, juggling work and family took on a whole new meaning since home-based learning (HBL; another one for acronym enthusiasts) was introduced in early April. 
As for that requisite question that precedes mealtimes, it has evolved from "where you want to eat ah?" to "what to dabao ah?". 
But the most recent one that has Singaporeans giving a big collective sigh is the temporary shuttering of McDonald's and bubble tea specialty shops.
Even though restrictions are being relaxed (hair cuts, finally! McDonald's partially opens, finally!) as we progress into the month of May, it's still far from being back to normal. And it doesn't take a fortune teller (divining coconuts not necessary) to tell you that more changes are on the horizon. 
If you're feeling weathered from having to adapt to wave after wave of changes, hang in there. And maybe take a leaf or two from these experts' books.
WHY THE RESISTANCE TO CHANGE?
Adapting to change is what allows a species to survive. As scientist Charles Darwin put forth in his book Origin Of Species, "it is not the most intellectual of the species that survives; it is not the strongest that survives; but the species that survives is the one that is able best to adapt and adjust to the changing environment in which it finds itself".
So, why do we fight change if it means survival? Why do we rail against the discontinuation of bubble tea and (until recently) McNuggets?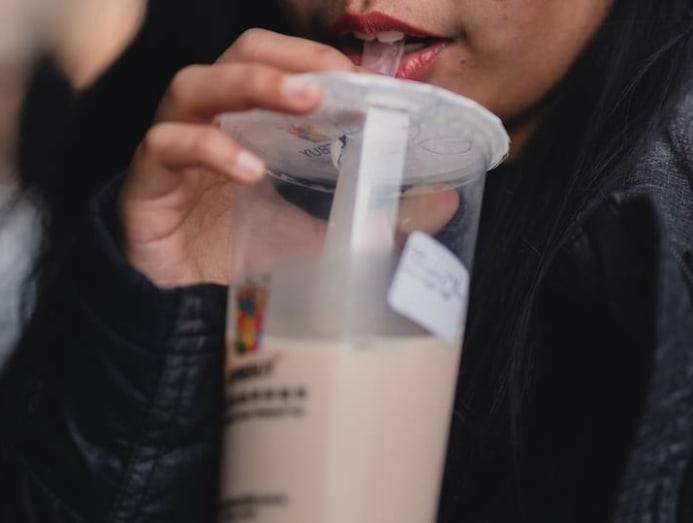 "Humans are creatures of habit – we like the familiar, the known, the practised. Especially in times of uncertainty or crisis, we cling to habits even more," said Jolene Hwee, clinical director and psychologist at Clarity Counselling & Consulting. This is because routines create "a much-needed structure in our everyday lives" that lets you feel purposeful.
Change, on the other hand, means "having to leave our comfort zone and having to put in effort to do things in a different and unfamiliar way", said Dr Lim Boon Leng, a psychiatrist with Gleneagles Hospital. And it is even harder if the change creates downsides such as inconvenience, sacrifice or "a lack of potential gain or reward", said Dr Lim.
Furthermore, if bubble tea is a daily treat to yourself for trying to juggle family and work, it can be even more difficult to give it up now. "Individuals who are already overloaded or exhausted to begin with have very little bandwidth to deal with further change and may be easily overwhelmed," he said.
But changes happen in life whether it's COVID-19-related or otherwise, you say. Why are you less able to roll with the punches this time? "The COVID-19 situation is such that change is the only certainty we can expect. It seems like as soon as we adapt to new measures, more changes occur. Over time, this can create a sense of exhaustion and helplessness," said Hwee.
The scale of change has never been this immense, too, said Dr Lim. "In most times, changes are usually of a smaller scale and mostly on an individual basis. This means that we can rely on others in our life to provide support." 
ACCEPTANCE OR JUST COMPLIANCE?
Some people are still adjusting to this new normal, said Hwee, and some are still grieving the loss of their community and routines. This could be your weekly exercise class buddies, your lunch with colleagues, even your transit time alone as you decompress from work, she said. 
There are also those who "still hope that they can return to their normal ways and lives as before," said Dr Lim. "As such, while they may comply with the current required behaviours, they are unlikely to want to give up on their old habits, and adapt or accept new ones".
Hence, the compliance that the majority of people show isn't exactly an indication of accepting change, according to Dr Lim. That is because many regard gym closures or no social gatherings during this time as a "short-term change" that will resume. So many "will simply comply and not truly accept" the changes, he said.
The reality is, "our pre-circuit breaker lives no longer exist", said Goh Shuet-Li, the executive director of Resilience Collective, a Singapore-based platform for mental wellness. "We cannot just resume where we left off. There will be changes everywhere, from how you travel, shop, work and play."
In fact, she cautioned that there "could be a mental health pandemic". "The initial euphoria with the ending of circuit-breaker restrictions will rapidly give way to feelings of helplessness, loss and in more severe instances, anxiety and depression."
While it may be difficult for some, "the sooner we can adapt and identify ways to help us cope with changes", the sooner we can make little pockets of adjustments in our lives, said Gasper Tan, the chief executive of Samaritans of Singapore.
Already, "we've seen examples of how people tried to adapt – from making their own tapioca pearls to identifying alternatives to McDonald's McSpicy and McNuggets", he said.
BUILDING YOUR RESILIENCE
Being able to cope with change is called resilience, said Goh. "Resilience means the ability to bounce back after having experienced a challenge. The more resilient one is, the more able one would be with dealing with change, especially continual change."
However, "building our capacities for resilience happens over time", said Hwee. "The test of resilience usually happens during crisis, but we can do a lot to mindfully nurture our resilience in non-crisis times."
So how long does it take to embrace change, for instance, accepting that you may have to work from home beyond June? "This depends on how huge the change affects our lives and it will vary from individual to individual," said Dr Lim. "Most people can accept changes in days to weeks, and should not need longer than six months to move on with their lives."
For starters, "it's normal and okay to have a negative response to change," said Goh. "Recognise, identify and validate the emotion. This will lead to the acceptance of the event of change."
Doing so can then make it easier for you to put your emotional response into perspective. Ask yourself: Does the response warrant the context of the event? "Re-frame the response if necessary," advised Goh.
As a foil to the constantly changing situation, Tan suggested establishing a daily routine or something predictable in your life to help reduce anxiety. "The schedule does not necessarily have to be detailed down to every minute and hour. Sometimes, a simple checklist of tasks can be sufficient to help keep one's day moving along," he said.
Don't discount the role of hobbies during this time either. "When we engage and integrate a particular activity or hobby into our schedule, it helps us to be in control and focused,"said Tan. "This, in turn, may help to distract us from issues that may be overwhelming.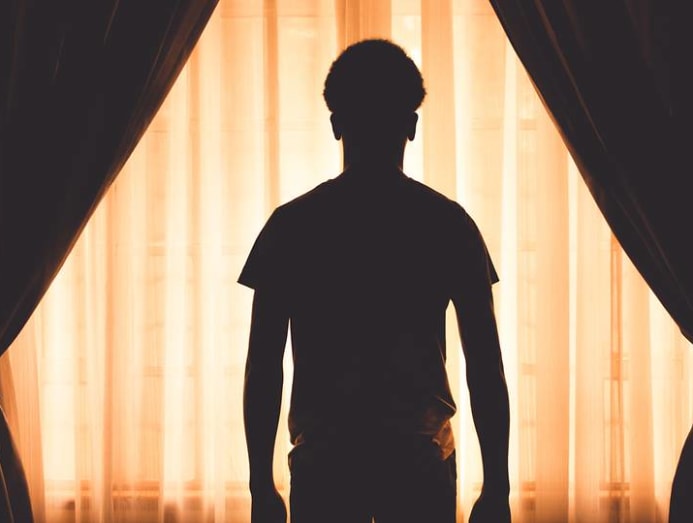 It is still important to interact with others as humans are social animals and interaction is important, said Dr Lim. Even though you can't be out of your apartment like before, technology helps. "The proliferation of free digital teleconferencing platforms don't just help with work, but also gatherings of family, friends and special interest groups," he said. 
Talking to friends and family is also encouraged by Goh, especially on mental health. "The most oft-cited statistic is that one in seven Singaporeans will experience a mental health challenge in their life time. This misleads the six in seven into thinking that mental health is not and will not be relevant to them. In fact, mental health concerns and affects everyone."