A quarantine benefit: How to use this time to deal with your child's tween drama
Right now, we have an opportunity to help our kids take a hard look at their friendships, including friends they may want to leave behind.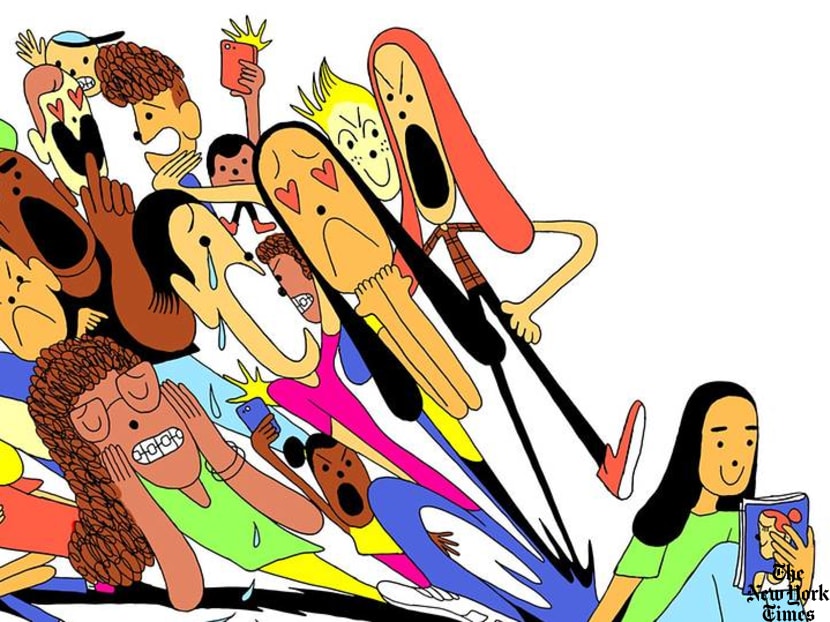 There is much that kids missed out on in the months apart from their peers, but there is at least one thing many were happy to skip: Tween and teen drama.
"I felt like an outsider," 11-year-old Nora Schindler of Mountville, Pennsylvania, confided during our interview over Zoom. "I struggled socially while we were in regular school and I got caught up in the drama."
But then, online learning changed everything. "I was able to just do school," she told me. "I could mute the back-and-forth messages and just focus on my work.
Then I'd catch up with my soccer friends, who have become like my sisters, after school was over for the day."
My own 11-year-old daughter experienced a similar sea change. Before COVID-19 moved school online, there had been months of her recounting lunch time freeze-outs, recess gossip and bus ride arguments.
Then it all came to a screeching halt. "I know what I want in a friend now," she told me at bedtime one night. "And even though I'm spending time with fewer friends, I just feel like myself around these girls."
"The quarantine is giving kids both physical and emotional distance from their friends," said Phyllis Fagell, author of Middle School Matters. "In their absence, they have a unique opportunity to reflect on which of their friendships 'fill' their bucket."
Right now, we have a unique opportunity to help our kids take a hard look at the relationships in their lives.
Which friendships do they want to take with them, and which ones do they want to leave behind as they prepare for the next school year?
FIND OUT WHAT YOUR CHILD VALUES IN A FRIEND
"What three words come to mind when you think about what being a friend really means to you?"
Before the pandemic, I posed this question to several hundred middle-schoolers in Caldwell, New Jersey.
Whether you ask it in a large group or to your own child at home, this question allows kids to come up with descriptors such as "loyal," "kind," "trustworthy" and "stands up for you".
Then the clincher: "When you think of your three closest friends, do they embody this definition of friendship that you, yourself, created?"
After that presentation, one seventh-grade girl asked me, "How do you really know, though?" I replied: "How do you feel when you are with her?" She got quiet. "Like I can't really be me".
"That question gives kids a chance to pay attention to their gut feelings," said Eileen Kennedy-Moore, a co-author of Growing Friendships.
"These gut feelings emerge as a kind of summary of their experiences and expectations that might be hard to put into words."
When we help kids become mindful of how they feel, act and think when they are around specific people, they learn to trust themselves.
Other useful questions might include: "Which of your friends would be the most likely to come through for you in a crisis?" and "Who do you trust to always make you feel included?"
"Focusing on other kids' positive traits will help them discern who adds value to their life rather than fixate on who steals their joy," Fagell added.
"When school went online I realised that regular school kind of pushes people together," Nora Schindler explained. Many young friendships are defined by who winds up in your classroom or next to you at the lunch table.
Now kids have the opportunity to choose their support system. Nora said she has gravitated toward "people who I can talk to when I've had a hard day. That's important to me in a friend".
HELP TWEENS REFLECT ON THEIR ROLE
It's easy to get caught up in pointing the finger at a child who has been unkind or dismissive to your kid. But there are two sides to every relationship.
"It's worth asking kids to consider questions about their role and contributions to what's right or wrong in a relationship," Kennedy-Moore said.
"These questions might include: 'How good are you at communicating with her about what you want or need from her?' or 'How do you respond when she's feeling angry, sad or scared?'"
This is also a good time to underscore that "everyone makes mistakes," helping your child to acknowledge their own weaknesses and things they could have done differently during recent events.
Nora recalled a large school event when there was "a lot of drama. I listened to what others said instead of going straight to the person.
Having some space away but still being in school helped me realise that some of the miscommunication didn't have to happen. I could have done some things better."
My daughter has also taken ownership over what she could have done differently in her previous relationships, pointing to how hurt feelings made her do and say things that she later regretted.
"I know I made mistakes that I won't make again," she told me. "I'm learning."
LET YOUR CHILD GUIDE THE CONVERSATION
It's easy to blurt out your take when you see your child in a relationship that seems consistently unhealthy and painful. I've done it.
But when we offer unsolicited advice or make cruel quips about a peer's behaviour, we usually shut down the conversation, behaviour and learning that we are hoping to inspire.
"It's important for parents to practise curiosity and listening with their kids as they navigate challenging friendships," Rachel Simmons, author of Enough As She Is wrote in an email.
"If we come in with strong opinions and judgments, our kids will start to conceal what's really happening from us."
Practising curiosity and pulling back on judgment keeps us connected to our kids without making them feel like we are criticising their choices.
"We have to allow our children to learn about friendship by making their own decisions," Simmons added.
Studies support this view, showing that the skills teens garner in adolescent friendships are great predictors of the success of future relationships.
"It doesn't mean you can't share your opinion about a friend's bad behaviour," Simmons wrote. "Just realise that your child will need more time than you will to understand a friendship should end."
REFLECT AND SHOW EMPATHY
It's important to remember that to many of our kids, this is not "drama" but real-life heartache that can't simply be cast aside or labelled.
Offering compassion and empathy with their experience will keep you connected and help them work through their feelings.
You might say: "I can see that this is tough for you. This friendship has meant a lot to you and you are feeling hurt by his or her actions. You have every right to feel this way."
There is no doubt that there will be some negative consequences from the social isolation of children, particularly in families dealing with the medical crises of COVID-19 or stretched to the brink financially, logistically or emotionally.
But there are also opportunities for growth that we can carry forward into whatever our new normal will be.
"We'll be back to the real world," 11-year-old Nora reflected. "But… I changed. I have a new view of school now. It's a place to learn. It doesn't have to be everything."
By Robyn Silverman © The New York Times
This article originally appeared in The New York Times.
https://www.nytimes.com/2020/07/23/well/family/quarantine-tween-drama.html