Can migraine symptoms mimic a stroke? How do you tell if you need a painkiller or an ambulance?
If you're asking yourself this each time you have a stress-induced pounding in the head – is my bad migraine a sign of stroke or can it lead to one? – here's an FAQ with the experts: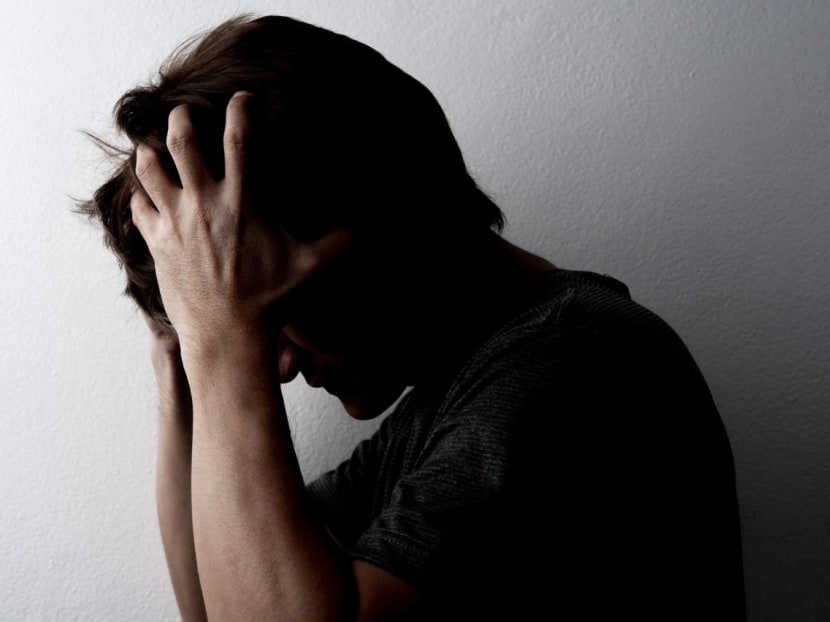 You might have a few questions after reading about local DJ Divian Nair's health scare back in April. He was rushed to the hospital following a bad migraine attack that apparently caused "some paralysis on one side". In his Instagram post, Nair wrote that "it was most likely a major migraine caused by severe stress and fatigue that resulted in symptoms mimicking a stroke".  
How do you tell if your headache is just that or something more sinister? With the amount of stress that we are under these days – be it from trying to stay COVID-19-free or the pressure of returning to the office – we'd wager that taking painkillers for headaches and migraine is becoming as common as breaking out the ART test kit these days.
So, if you're asking yourself this each time you have a stress-induced pounding in the head – is my bad migraine a sign of stroke or can it lead to one? – here's an FAQ with the experts:
WHEN IS A HEADACHE CONSIDERED A MIGRAINE? HOW ARE THE SYMPTOMS OF A MIGRAINE AND STROKE DIFFERENT?
A migraine is like a pumped-up headache on steroids that won't let go. It pounds on one side of the head (usually) and is often accompanied by nausea, vomiting and extreme sensitivity to light and sound, said Associate Professor Raymond Seet, a senior consultant with the Division of Neurology at National University Hospital.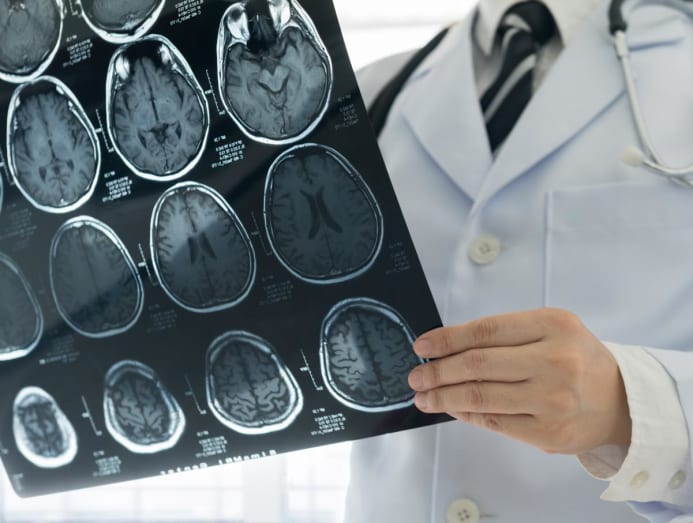 "Migraine attacks can last for hours to days, and the pain can be so severe that it interferes with your daily activities," he said.
That's not the end of the trouble. Some migraine attacks can be accompanied by an aura occurring before the attack itself.
Said Assoc Prof Seet: "These auras are usually visual symptoms causing bright spots or flashes of light, and can include vision loss, weakness or numbness in the face or side of the body, and difficulty speaking. Aura symptoms usually begin gradually, build up over several minutes and could last for hours."
By contrast, there is no headache when a stroke occurs. But sometimes, stroke patients can experience a sudden and intense headache that results from "bleeding within the brain tissues and subarachnoid spaces", explained Assoc Prof Seet. However, the most common signs of a stroke include sudden facial weakness, weakness in the arm and leg, and speech slurring, he said.
WHAT HAPPENS IN YOUR BRAIN WHEN YOU HAVE A MIGRAINE VS A STROKE?
Simply put, a migraine attack is your brain over-reacting to innocuous stimuli such as light or smell. For instance, drawing the curtains to bright sunlight or smelling the intense aroma of spices frying.
"In a person with migraine, certain parts of the brain are easily activated," said Dr Yasmin Idu Jion, a senior consultant with National Neuroscience Institute's Department of Neurology. "They fire excessively and cause changes in the chemicals and blood vessels in the brain."
A stroke, on the other hand, is caused by a ruptured blood vessel in the brain (haemorrhagic stroke). More commonly, it is brought on by the interruption of blood supply to the brain (ischaemic stroke), said Dr Yasmin. Both stroke types can lead to a "neurological loss of function" in the area of the brain that is affected, and can "manifest as visual loss, numbness, weakness, slurred speech".
WHEN THAT 'MIGRAINE' COULD BE SHINGLES
Shingles is a painful rash that wraps around the left or right side of your torso. It is caused by the varicella-zoster virus – the same virus that causes chicken pox.
But that is not the only location on the body that shingles can show up on – nor is it the only symptom. Other than a painful, burning, numb or tingling rash, shingles can also cause headache and sensitivity to light, according to Mayo Clinic. Very similar to a migraine attack, actually.
Broadway composer Lin-Manuel Miranda had that experience when he tweeted he had "the worst migraine of my life" in 2018. He later followed up with: "Hey, cool story. This isn't a migraine, it's shingles! Caught it early, quarantined away from the baby, in a Phantom mask til further notice".
According to Mayo Clinic, "Pain is usually the first symptom of shingles. For some, it can be intense. Depending on the location of the pain, it can sometimes be mistaken for a symptom of problems."
CAN A MIGRAINE ATTACK FEEL LIKE A STROKE?
"Migraine and stroke are two different conditions with separate mechanisms," emphasised Assoc Prof Seet.
Having said that, a migraine can sometimes – but rarely – be accompanied with stroke-like symptoms. The electrical activities that trigger a migraine can affect different parts of the brain, including the "critical sensory, motor and speech areas", said Assoc Prof Seet.
If the motor area is affected, it can create a migraine headache along with weakness on one side of the body known as hemiplegic migraine, he said. "Hemiplegic migraine is rare, occurring about one in 10,000 individuals in the community."
CAN A MIGRAINE LEAD TO A STROKE?
What can happen is an ischaemic stroke occurring alongside a migraine with aura known as a migrainous stroke, said Dr Yasmin. Again, it is a very rare diagnosis, accounting for only 0.8 per cent of all strokes.
There are risk factors that may predispose someone with migraine to have a stroke, she said. These factors include age, pre-existing cardiovascular risk factors and in smokers, the use of oral contraceptive pills.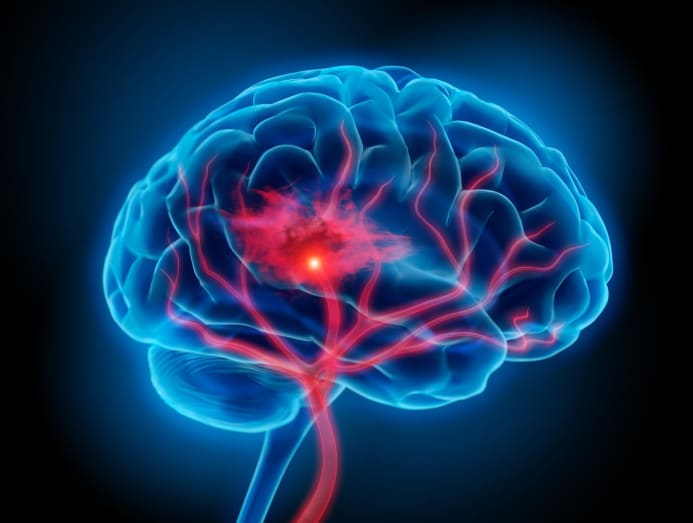 "Some studies have observed a marginally increased risk of stroke in migraine patients," said Assoc Prof Seet. "This is not surprising as migraine patients harbour vascular risk factors and are better aware of stroke symptoms through regular visits with their family physicians and neurologists."
HOW DO YOU TELL IF THE SYMPTOMS ARE THE RESULT OF A MIGRAINE OR STROKE?
According to Dr Yasmin, migraine symptoms tend to "build up over time (minutes to hours) and are usually similar to the symptoms of previous attacks.
"Stroke symptoms, on the other hand, tend to occur abruptly and affect one side of the body. In general, most strokes (commonly the ischaemic stroke) are also painless," she said. If the headache is caused by a haemorrhagic stroke, it tends to be "abrupt, sudden and explosive in nature".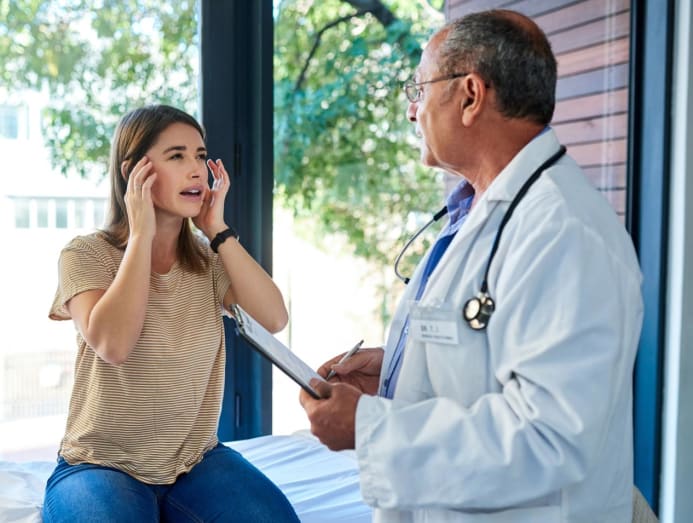 "Having said that, sometimes, it can be difficult to distinguish the two, especially when the patient is having a migraine for the first time," she said. "It is best to seek medical help urgently."
Assoc Prof Seet concurred on getting help ASAP. "As migraine patients are also at risk for stroke, they are strongly advised to call for an ambulance should they develop abrupt stroke-like symptoms, especially for the first time. Paramedics are well trained to perform pre-hospital stroke assessment to evaluate and bring suspected stroke patients to the nearest stroke-ready hospital."
"Time is brain", added Dr Yasmin, referring to the phrase used in the medical community pertaining to stroke care, "and the earlier treatment is given, the more brain cells can potentially be saved if it is a stroke".