How this Singaporean went from 'fat kid' to world kickboxing contender
Nazri Sutari, representing Singapore at the Senior World Kickboxing Championships and SEA Games, on how he endured mean nicknames to go from 97kg to fighting fit.
Nazri Sutari takes nicknames in his stride. "Back in school, my friends used to call me Bats," laughed the 29-year-old. And no, he wasn't named after Batman. That moniker came from the Malay word "babat" used colloquially to mean fat.
The national kickboxing champion is so used to nicknames that he's even adopted one for competitions: Pork Chop. 
"It came from a muay thai orientation camp in polytechnic," he said.
"We were in the lecture hall when my teammate from across the hall randomly shouted, 'eh, pork chop!' I was the only one who turned around and because I responded, the name stuck. I kinda like it since I am always the fat kid."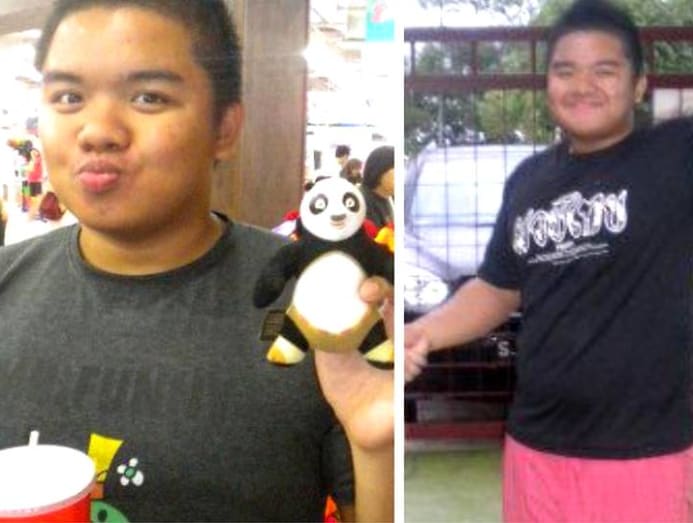 Except that right now, Nazri looks nothing like fatty cuts of meat. Or fat, for that matter.
What is also incongruous to the typical image of a kickboxing exponent are his boyish face, easy smile and affable demeanor that let him pass off as a teenager – though we reckon he could very easily give you a concussion if he had minded the name calling.
But underneath that friendliness, lies a focused and determined athlete. Nazri is one of two representing Singapore for the first time at the Senior World Kickboxing Championships this month in Sarajevo, Bosnia and Herzegovina.
Organised every two years by the World Association of Kickboxing Organizations (WAKO), the championship is the gold standard in amateur kickboxing competition.
More impressively, Nazri will also be part of a nine-athlete contingent representing Singapore in a different sport, sambo, at the SEA Games in Manila in December.
Before National Service (NS) came knocking on his door, the versatile combat sport athlete had almost qualified for the SEA Games in fencing – a sport he picked up in Tanglin Secondary School at age 13 and pursued for 10 years.
"I chose fencing because I got to fight. Basically that was it: I love to fight."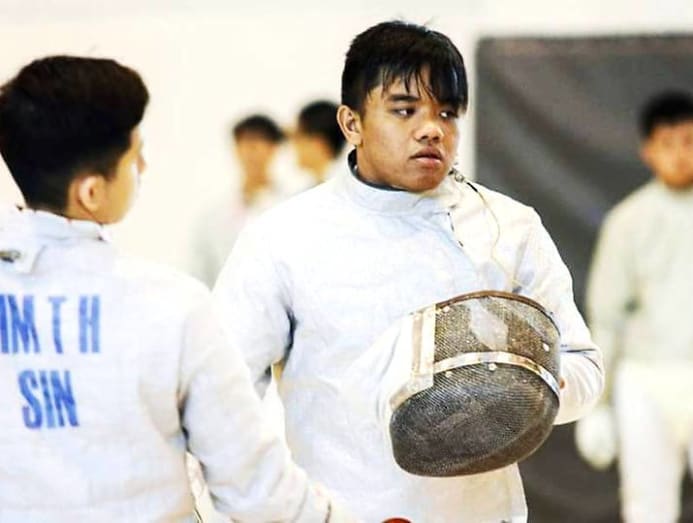 This fighter's love for the martial arts didn't wane when he entered Singapore Polytechnic either. While still practising fencing, he took up muay thai.
By the time he won the Singapore Kickboxing Championships in March this year, he'd already been practising various forms of martial arts for six years, including racking up three muay thai fights, one boxing fight, a pro and 10 amateur MMA fights, as well as a wrestling and grappling championship.
WEIGHED DOWN BY FOOD
Speaking to CNA Lifestyle at Impact MMA in Shenton House, just weeks from the highlight of his career, a seemingly relaxed Nazri shared that weight has always been an issue for him. 
At age 12, he already weighed 70kg. He hit his heaviest of 97kg at age 20. He currently weighs 79kg though he still has to drop to 74.9kg to qualify for his category, the WAKO 75kg K-1 Kickboxing Rules.
The martial art expert has been active since young but it was his love of food, especially his mother's cooking, that contributed to his weight.
"I may be biased but she is a very good cook. I love my mum's masak merah," said the No 2 child in a family of four children.
Food was also his undoing when he further ballooned to an unhealthy BMI of 34 at age 20.
"It was because of my first job at Starbucks. I would have an ice-blended drink every day, which was bad enough. And there was always free food after closing every day. I would bring home cakes and muffins, and eat some more.
"That was when I ballooned all the way to 97kg," he said.
Even though he was teased for his weight, Nazri didn't "remember feeling bullied". "I think it's because I could give as good as I got. When fat people get bullied, they can either get angry, or succumb and suck it up," he said.
"I decided to get 'angry' and use the fire in me to prove that I can do what the others could. So I exercised really hard."
Before enlisting in NS, Nazri did HIIT exercises thrice weekly, on top of his muay thai workouts and daily fencing training. "It helped a lot in many areas, except losing weight!" he guffawed.
"But I was fitter than the average-sized guy. I could crank out six pull-ups, while the other guys could only do three."
Again, he attributed the weight-loss failure to his diet. "I didn't control my food intake. I thought that healthy food like vegetables was okay, and since I was training hard, I ate a lot.
"I would order S$7 worth of nasi padang for lunch in polytechnic, or the equivalent of S$15 worth of food at the coffeeshop," he said.
'FIXING MY DIET INVOLVES A LIFESTYLE CHANGE'
Although he was obese during basic military training (BMT), Nazri impressed his trainers in the first week of the programme.
"My first 2.4km run was done in 10 minutes and 30 seconds. I hit 260cm for my standing broad jump. When they asked me what I was doing there, I said 'my BMI lor'."
Not only was he down to 75kg at the end of BMT, Nazri was also awarded Best Trainee in Physical Training on the platoon and company levels. The cherry on top was being selected for the Officer Cadet School, which he completed.
That was when he started to understand how nutrition worked. "Fixing my diet involves a lifestyle change," he said, which was a different approach to the diets he'd read about in Men's Health that promise to "lose belly fat in four weeks".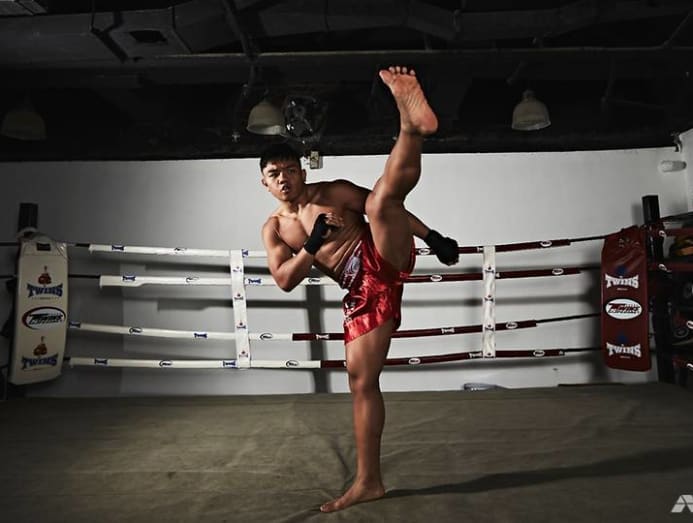 "They didn't work and when they did, the weight would bounce back a week later. I was also on the Atkins diet for a month. It was all protein and I felt very weak.
"I'd crave carbs and the weight would come back. In the end, it's all about your food intake, and realising that how much you put in and take out are within your control."
Vanity was another big motivation that kept him going. "When I saw my first pair of abs, I was like, woohoo!" he laughed.
"To keep them, I knew I had to find a way to make my fitness lifestyle sustainable. So, I don't rush to see results. I don't pressure myself into losing 2kg in a week because that is not realistic.
Encouraged by the results, Nazri decided to make martial arts his profession after NS. "I wanted to make full use of my youth to fight, so I didn't pursue my studies further after my diploma in electrical engineering. I chose to compete."
FINAL PREP
With his match taking place on Tuesday (Oct 22) in Sarajevo, Nazri is unfazed.
"When Jason (the president of Kickboxing Federation of Singapore) told me about the world championships, I only had five months' notice then. But I told him almost immediately: 'Sign me up'," he said.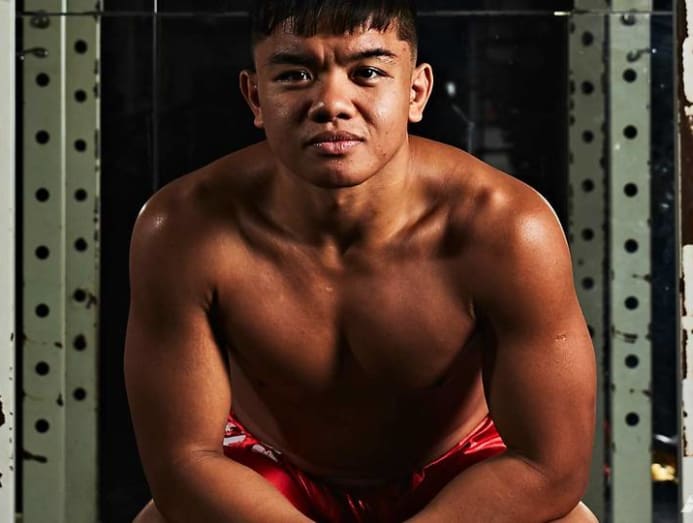 He chalked up his confidence to being consistent in his daily training, which can last up to seven hours each day – whether or not there is a competition.
And also, his versatility. "Whether it's kickboxing, boxing, MMA or sambo, I am adaptable. I have a solid foundation in the basic martial art skills. I just need to adjust my strikes according to the rules," he said.
But at just 167cm tall, how would Nazri beat taller opponents with farther reach than him?
"The heavier you are, the more power you have. But I think size-wise, we're about the same. I'm just stockier. It's about working around the height difference," he said.
What Nazri has added to the mix this time is learning from other kickboxing schools.
"I just got back from a seven-day kickboxing camp in Taiwan, which was gruelling. Their striking philosophies are different so it was a good exchange."
The national kickboxing coach has also learned a valuable lesson from his last MMA fight in March. "I can't do everything," he admitted.
"I have to push some things back, like handing my classes over to focus on my training and recovery. Recovery is the most important aspect of preparing for the event. I can train very hard but if I still have to teach classes, I'm not really resting."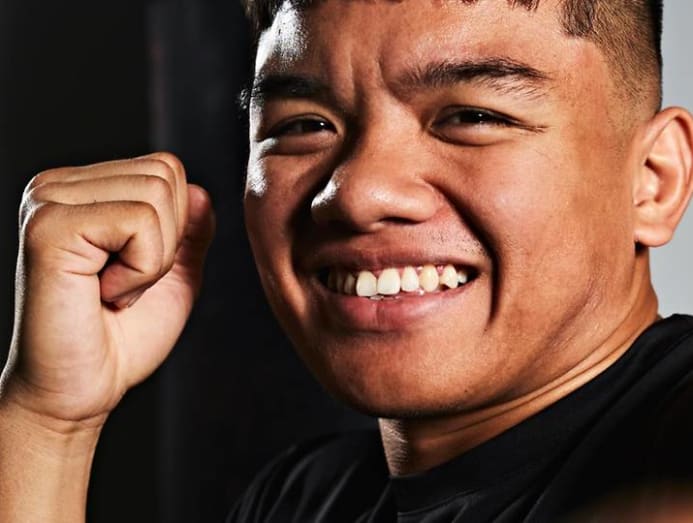 As for preparing himself mentally for the world championships, Nazri shared that he revisits why he competes. "I want to test my limits, my skills and whether they work," he said.
It certainly played to his competitive nature. "When I win or get a gold medal, I like to know that it was through my own effort. I don't like anyone else paying for it."
He is also immersing himself mentally in the game throughout the journey and not just in the ring. "I don't want to half-a** everything. For instance, if I'm tired, I'd start to have negative thoughts and this can become a habit.
"If I'm cranky, I won't be able to give my max in my training and I'll be flat," he said.
Furthermore, he is giving his mum's cooking a miss for now. "I've been cooking for myself!" he enthused. "I'm keeping off the carbs now because I have 5kg to go." 
Bats? Pork Chop? If Nazri is deserving of another nickname, it would be "The Determinator".