Ozempic for weight loss? Experts give their take on the diabetes medicine trending on TikTok and among US celebs
Seen a rash of comments with the hashtag #Ozempic under US celebrity posts on social media? Here's a closer look at the drug, reportedly used for dramatic weight loss.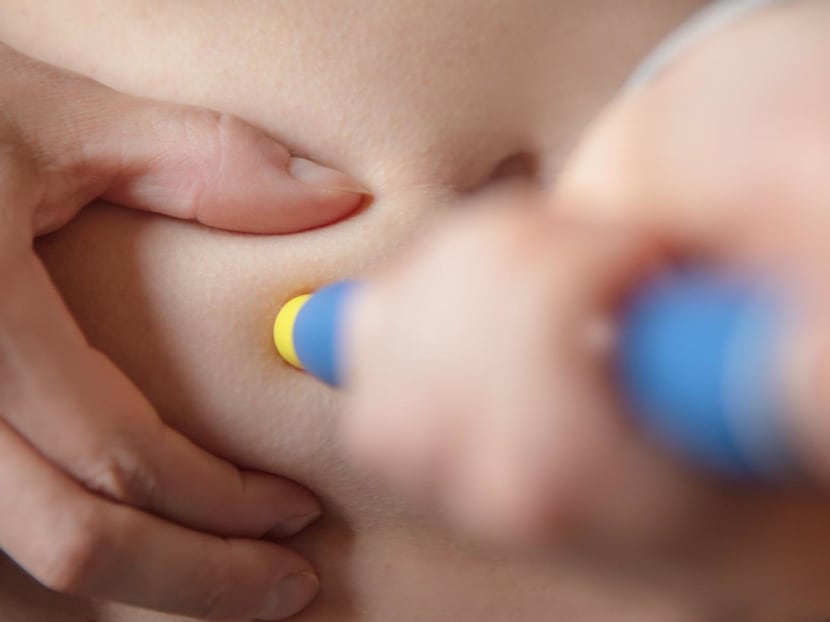 From chewing each bite of food at least 40 times to boozy protein shakes and ending the day with a laxative tea, celebrities and TikTokers are known to experiment with weird tactics to look good for the camera.
But to inject a medicine meant for diabetes into the body when you're not diabetic or even prediabetic? Only three words can have such a motivating force: Possible weight loss.
Ozempic, which is a legitimate medicine for Type 2 diabetes, is apparently the latest coveted accessory by the Hollywood set – so much so that the US Food And Drug Administration (FDA) reported an Ozempic shortage. Across social media, US celebrities showing off slimmed-down bodies in their posts are inevitably subject to a chorus of comments suggesting they used Ozempic. On TikTok alone, videos with the hashtag #Ozempic have nearly 600 million views – a trend that worries doctors worldwide. 
The situation also means that diabetes patients in the US have been experiencing difficulties getting their hands on the life-saving injectable drug. It should be noted that Ozempic is not an insulin.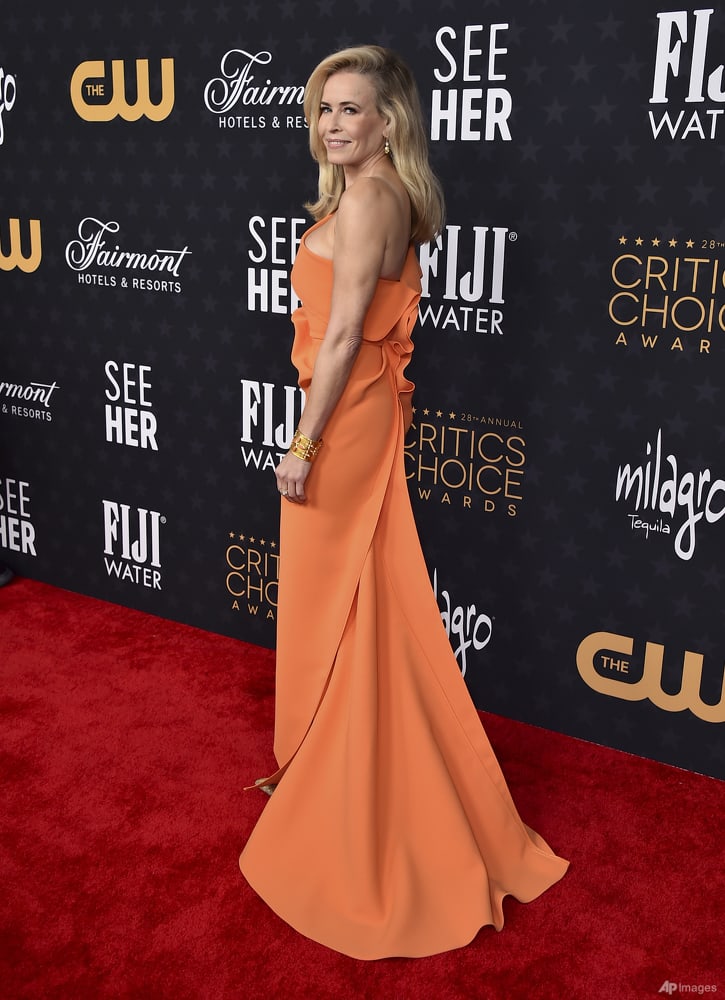 Naturally, not many famous names want to be openly associated with Ozempic, although on the encrypted messaging app Signal, actors and producers "are quietly singing the drug's praises", reported Variety.
Of the few who do talk about their use is comedian Chelsea Handler, who said she took it unknowingly from her anti-ageing doctor who "just hands it out to anybody". "I didn't even know I was on it," she said on a podcast.
Billionaire Elon Musk revealed that he, too, has been using a higher-dose version of Ozempic known as Wegovy and credits it – among other factors – for helping him lose 30 pounds or about 14kg. (Incidentally, the FDA reported a Wegovy shortage last March.)
"In some studies, participants lost 10 pounds to 30 pounds," said US-based endocrinologist Dr Seth Charatz on Health Hive. "The results, combined with celebrities talking about their own experiences, led to a rapid surge in demand, which in turn, led to a supply shortage."
WHAT ARE OZEMPIC AND WEGOVY?
As mentioned earlier, Ozempic is not an insulin. How, then, does this injected medicine help Type 2 diabetes patients as well as celebrities on a weight-loss quest? Also, what is Wegovy, the medicine that Musk used to shed kilos?
First, some background on how Ozempic's and Wegovy's active ingredient, semaglutide, works. Your digestive tract naturally produces a hormone, glucagon-like peptide (GLP-1), each time you eat to stimulate insulin secretion, explained Dr Melvin Look, the director of PanAsia Surgery and a consultant surgeon in gastrointestinal, laparoscopic and obesity surgery. 
Now, semaglutide works just like GLP-1 – and more. It also inhibits the liver from producing blood sugar, which is an important benefit for diabetics, said Dr Asim Shabbir, the head of general surgery at Alexandra Hospital.
And because semaglutide has the added benefit of slowing the rate at which food moves from the stomach to the intestines, it also induces satiety and fullness as well as suppresses hunger cues, said Dr Asim, whose research focuses on obesity.
Those appetite-suppressing attributes are what led Ozempic's manufacturer Novo Nordisk to roll out Wegovy, the higher-dose, weight-loss counterpart to Ozempic – and the very version that Musk said he used.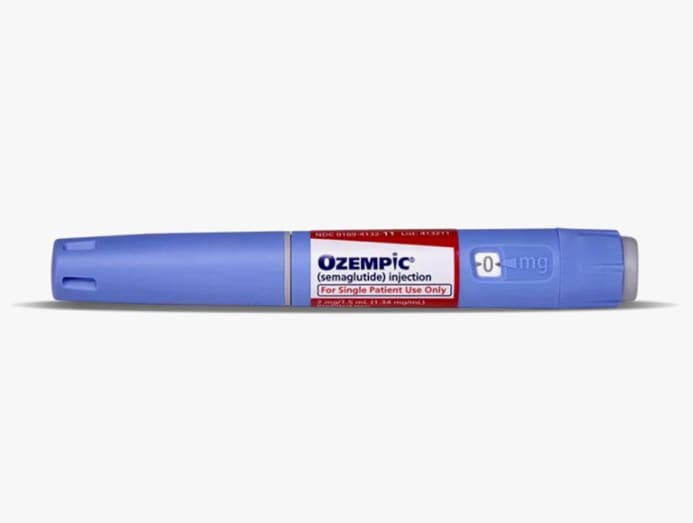 WHAT IS OFF-LABEL USE? IS IT PRACTISED IN SINGAPORE?
Simply put, off-label use refers to using a medicine for a medical condition that is not cleared by the regulatory authorities. In this case, using Ozempic for weight loss in non-diabetic patients. 
A joint reply from the Ministry of Health (MOH) and Health Sciences Authority (HSA) noted that "a doctor may use a medicine outside of HSA's approved medical purpose". "Such off-label use of a registered medicine is based on his/her clinical discretion, which s/he is accountable for".
"Doctors are bound by the Singapore Medical Council (SMC) Ethics Code and Ethical Regulations to prescribe off-label drugs only if: (a) there is a justifiable medical indication that this is in the patient's best interest; (b) there is a rational basis for such use; and (c) only after patients have been properly informed and consented to this."
CAN YOU ASK FOR OZEMPIC IF YOU'RE NOT OBESE OR DIABETIC?
With Wegovy's recent approval for weight-loss purpose in Singapore, it may now seem moot to ask the doctor for Ozempic. But before that, it didn't stop individuals from seeking it out. A quick Google of the words "ozempic weight loss Singapore" will garner a list of local clinics that offer the injectable drug for non-diabetes use.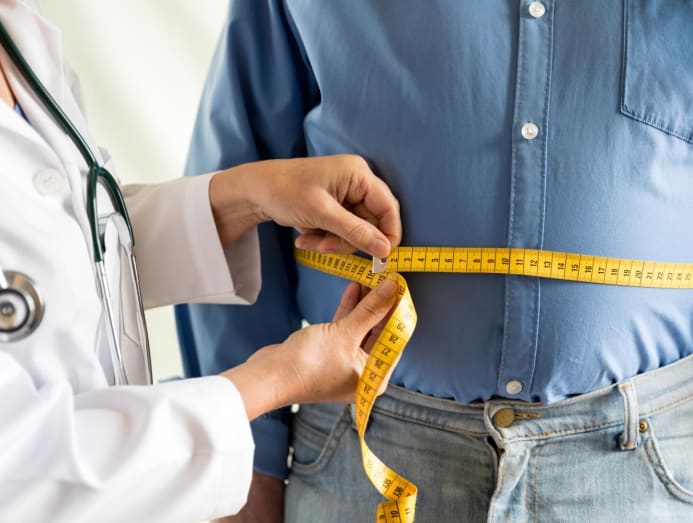 Dr Look, for instance, prescribes Ozempic "for weight-loss effect in obese patients who are not diabetic". "This dual usage is not new," he said. "We have already been using a similar drug called liraglutide (brand name Saxenda) as a once daily injectable weight-loss drug for the last five years."
But what if you're not obese and just need to lose a few kilos? It's better to seek your doctor's opinion, said both experts. And you should be aware of possible side effects. 
WHAT ARE THE POSSIBLE SIDE EFFECTS?

"Due to semaglutide's effect on the gut, side effects are common and include gastrointestinal symptoms such as diarrhoea, bloating and abdominal discomfort," said Dr Look. "Some patients also experience general symptoms such as anxiety, dizziness, headaches and palpitations."
To date, HSA has not received any adverse report of Ozempic-related off-label use for weight loss, although in some patients, Ozempic can cause allergic reactions such as rashes, itch, difficulty in breathing and swelling of the face and hands.

"Very rarely can it cause serious side effects such as acute kidney injury and pancreatitis," said Dr Look.

And while it seems like a quick fix, there are plenty of factors to weigh.

Patients who stop taking semaglutide and do not continue a healthy lifestyle will also regain their weight, said Dr Asim. A study, which examined the changes in body weight upon quitting the medicine, found that after a year, people had regained two-thirds of the weight they had lost. Positive changes to risk factors such as blood pressure and blood lipids were also reversed.