Stressed out, mum and dad? This free app includes tips from a 'parent whisperer'
Parents need a lot of help during these times, and the Family5 app includes content from 50 experts from Singapore and around the world.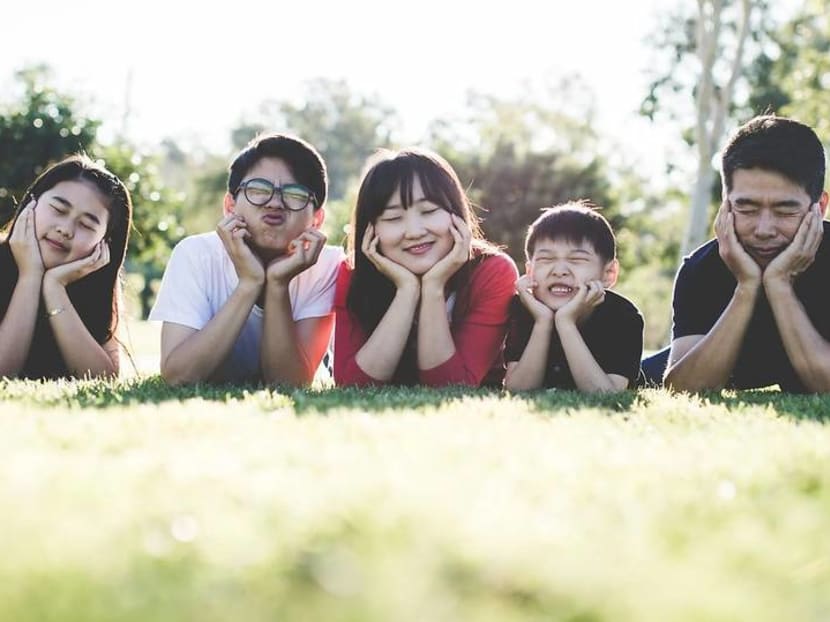 In these unprecedented times, stressed out parents have had to juggle multiple hats – employee, teacher, cook, playmate and back again, all in one blur.
But help is here, in the form of a parenting app. It's called Family5 and it's the brainchild of Singapore-based Dutchmen Robbert Bos and Jaap Frolich. The co-founders have been working and living in Singapore for the past three and a half years, and six years, respectively.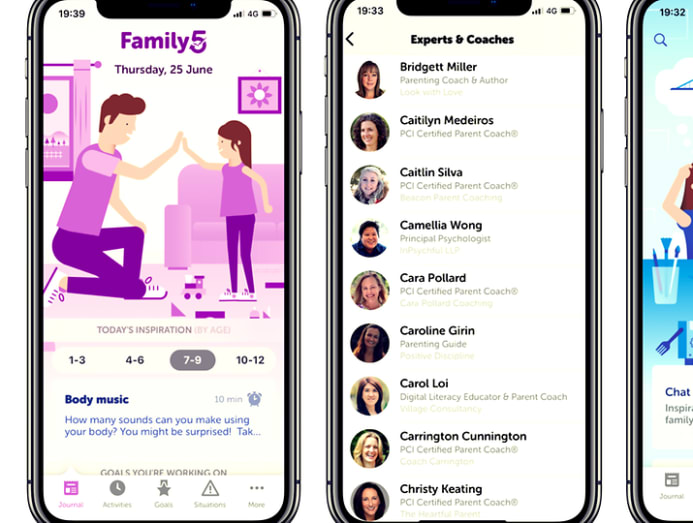 The free app, which is available for iOS and Android users, is designed for parents with children aged between one and 12, which is considerably broader than most parenting apps that usually focus on early childhood.
Family5 features more than 500 activities to help with common parenting issues such as sleep-training stubborn kids. And you'll also have, at your fingertips, content and tips from 50 parenting coaches and family experts from Singapore and overseas.
In other words, it's a bit like a parenting app for parents who need some, well, parenting themselves.
THE PARENTING APP THAT PROVIDES BITE-SIZED INFORMATION
The idea started when 43-year-old Bos, who had been working for several years in the mobile games industry and co-founded a popular app-based fintech start-up (BUX), thought he needed "to create something that had a positive impact on the world".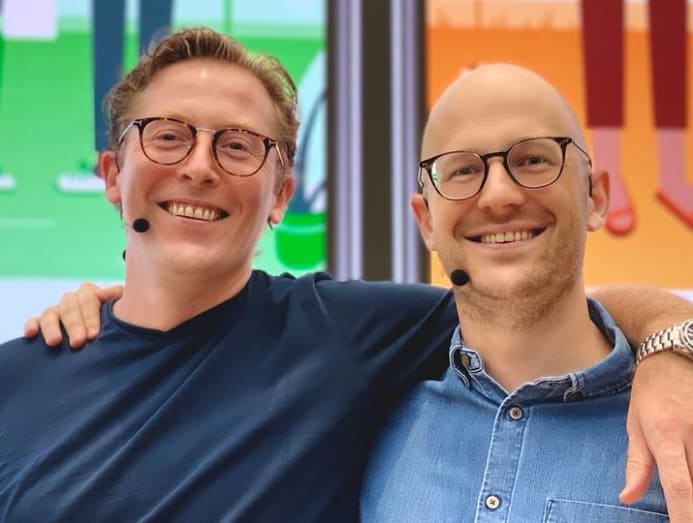 The father-of-two said it had dawned on him that most people do not receive any training for what he considers that most difficult job of a lifetime – raising children.
"While school teachers go through years of education and ongoing learning to support children's development, at home, parents are often left to their own devices, no pun intended," he told CNA Lifestyle.
"Research shows that children with strong family relationships live healthier, happier and more productive lives. Unfortunately, today's parents of young children have no time to read parenting books or attend courses to improve their parenting skills."
And thus came Bos' lightbulb moment. "Since parents always carry their phone with them, I thought why not have an app that provides inspiration and support in a bite-sized format?"
MEET THE PARENT WHISPERER
According to Bos, all the parenting coaches and experts on Family5 have been carefully selected based on their credentials.
"We interviewed every coach in person or via video calls," he said. "We also look for general parent coaching skills, certification and experience but also specific specialisations such as sleep, nutrition or mindfulness."
Although Family5 is a global platform, with many coaches and experts based both in the US and the UK, Bos says that 15 per cent of them come directly from Singapore.
These include psychologists like Camellia Wong and consultants like digital literacy and parent coach Carol Loi and even a self-professed "parent whisperer" like Lup Wai Chan, who provides tools and tips like active listening to help parents strengthen their relationship with their child.
The activities available on the app are also endorsed by educational experts. For instance, some of the drama activities were courtesy of Singapore Repertory Theatre's learning and engagement manager.
"We believe that parents strengthen the bond with their children by encouraging learning through play and what's a better way to do that than through the performing arts," said Bos.
According to him, the app is currently being used by 50,000 families around the world to date.
LOOKING FOR HELP DURING COVID-19
The pandemic, which has led to unusual measures such as home-based learning everywhere, also resulted in a new dedicated section on the app, which can help parents looking for ways to talk to their children about the virus and its consequences, as well as figure out activities to do from home.
Bos' partner-in-crime Frolich, whose first son is born in Singapore and who is expecting his second child along the way, said that this was born out of the sheer fact that hundreds of parents started contacting the pair through the in-app request functionality looking for help.
"Right from the start of the circuit breaker, we created a separate category for advice related to home-schooling and behaviour challenges that may occur," shared the 38-year-old. 
"Families may for example experience more anxiety or sibling rivalry. And kids may simply miss their friends and playing outside. The expert advice has helped parents talk about these challenges and find ways that work for their family to deal with it."
Frolich also revealed that during the height of the pandemic, the usage of the Family5 app grew by more than 120 per cent.
"It was incredibly heart-warming to receive all the kind feedback and positive reviews in the App Store from parents around the world," said Frolich.
LIVE COACHING WITH FAMILY5 EXPERTS
Moving forward, the creators plan to introduce Family5Live, which will offer online group coaching and workshops with live hosting by the app's coaches and experts.
"Many parents have indicated that, in addition to the text based content in the app, they would appreciate a more interactive and personal approach," said Frolich. 
"Coaching can be highly effective in establishing behaviour change but not everyone can afford a personal coach. By grouping parents of same age kids, who are struggling with similar issues, we're making it more affordable. An added benefit is that parents will learn from the coach as well as from each other. 
The Family5 app is available for download at https://familyfive.app/get . Family5 Live will be soft launched in Singapore in the coming weeks and be officially rolled out globally by September. ​​​​​​