Expert tips on preparing and eating healthier (and still tasty) food during Ramadan
What should you be focusing on when planning meals for sahur or iftar? Is it okay to have a late-night meal during the fasting period? Read on for some advice from nutritionists and health experts.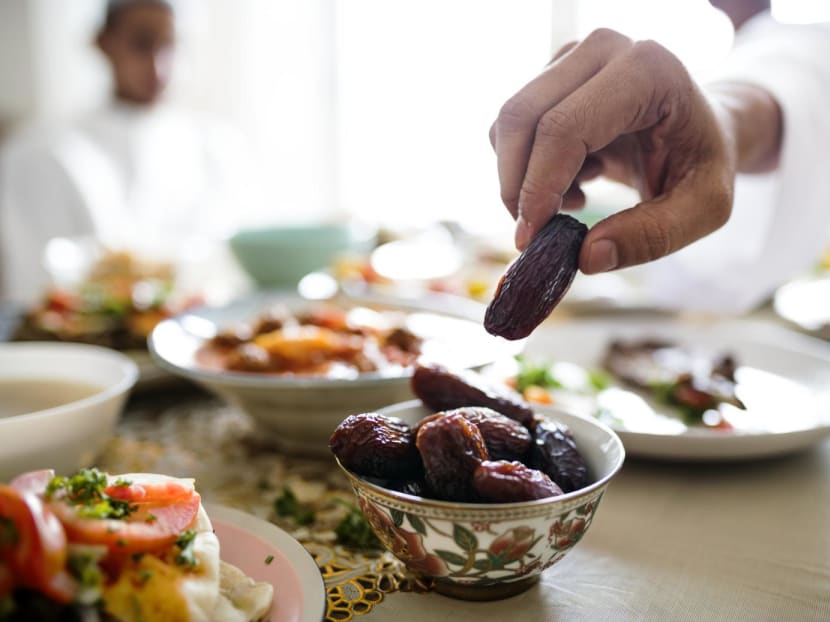 The holy month of Ramadan is currently underway. This means that in Muslim households in Singapore, folks are up preparing food for the family at 5am or even earlier – and then sitting down to their first meal of the day, or sahur, before sun-up, which can be as early as 6am.
The day's fasting ends with iftar, the meal eaten after sunset (usually past 7pm), and typically includes preserved dates and water – though in today's context, it may well involve rice and a few dishes or an elaborate iftar buffet.
CNA Lifestyle checks in with some nutrition experts on what you can do to eat healthier during the period.
HOW DO I MOTIVATE MYSELF TO EAT THE PRE-DAWN MEAL?
It is natural to feel full early in the morning as the interval between iftar and sahur can be short, said Associate Professor Asim Shabbir, a senior consultant and the head of Department of Surgery as well as the founding director of Centre for Obesity Management and Surgery at National University Hospital.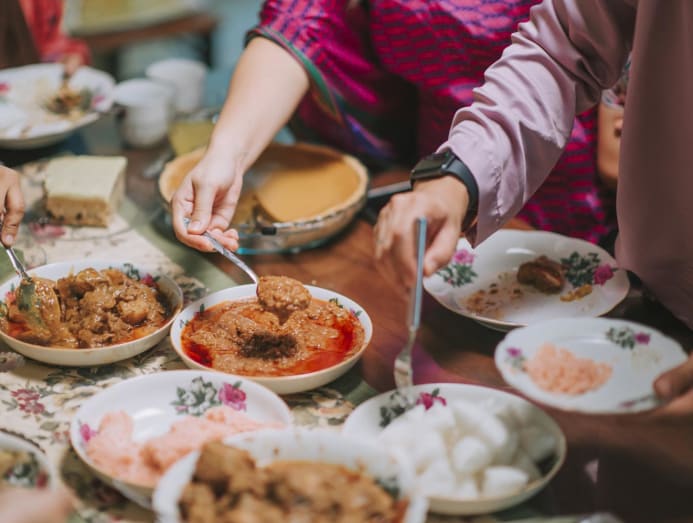 The previous evening's meal may not be completely digested before you're already up for your morning meal.
This is why it is important to avoid late-night meals or supper during Ramadan as food takes at least four to six hours (longer for fried and oily foods) to pass through the stomach, said Associate Professor Tey Beng Hea, a senior consultant with Ng Teng Fong General Hospital's Division of Endocrinology, Department of Medicine.
Another way to improve your appetite for a pre-dawn meal is to get enough sleep, he said, which means at least seven to eight hours of sleep daily. "And allocate sufficient time to prepare enjoyable, appetising foods with pleasant aromas for breakfast."
Dietitian Jaclyn Reutens from Aptima Nutrition and Sports Consultants agreed that sleep is important to fasting individuals. "They tend to get tired easily, so develop a better sleep routine by going to bed earlier at 10pm. That will give you a full seven hours of deep, restful sleep when you wake up at 5am."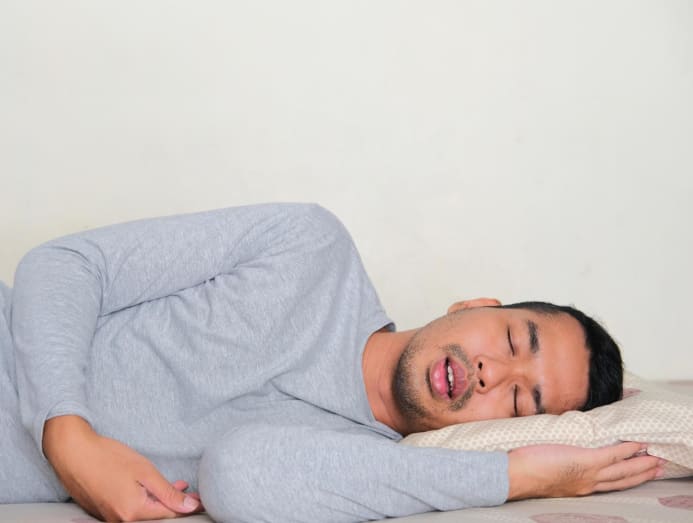 But don't skip breakfast, said all the experts that CNA Lifestyle spoke to. According to Dr Abel Soh, a consultant endocrinologist from Mount Elizabeth Hospital, some studies have shown that missing breakfast can mess up your hunger hormone (ghrelin) and satiety hormone (leptin).
"Eating takes anywhere between five and 15 minutes," said Reutens, if you opt for foods that need not be heated up such as sandwiches, bread and wraps. "That short amount of time is going to fuel and hydrate you for the next 12 hours. You can even close your eyes and eat! It will be easier to go straight back to sleep."
WHAT NUTRIENTS COULD I BE LACKING WHEN FASTING?
According to Reutens, fasting individuals could be lacking in fibre, potassium and calcium. "These nutrients are predominantly found in wholegrains, fruits, vegetables and dairy that tend to be displaced during sahur and iftar meals," she said.
"This could be because of the early hours in the morning when you tend to prefer foods that are easier to digest such as plain rice or noodle dishes as opposed to fibrous vegetables, wholegrains and fresh fruits.
"For iftar, given the long hours of fasting, fresh fruits, vegetables and dairy may not be the first choices as compared to a warm, hearty meal of rice, noodles, pasta with savoury meats and fish," she said.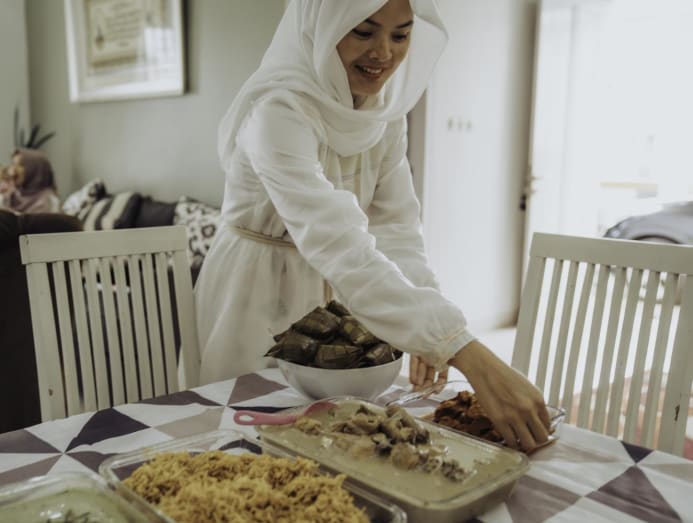 If you have diabetes, it is advisable to check with your doctor, said Dr Ester Yeoh, a senior consultant endocrinologist from Admiralty Medical Centre's Diabetes Centre and Khoo Teck Puat Hospital.
"In general, those with chronic diseases like diabetes should consult their doctor prior to the start of Ramadan to assess their suitability for fasting, meal planning and receive medical advice related to fasting," she said, suggesting websites like this to help you make healthier meal plans for diabetic family members.
WHAT SHOULD I FOCUS ON WHEN PLANNING THE PRE-DAWN AND BREAK-FAST MEALS?
For the pre-dawn meal, or sahur, focus on getting longer-lasting energy out of your food, said Reutens, whereas the evening meal or iftar can focus on lean protein, vitamins and minerals to meet the nutritional requirements for the day.
One way to ensure that the first meal of the day is a nutritious one is to prepare the ingredients in advance. "Stocking up the fridge and pantry with healthy and fresh food options – such as eggs, nut butter, wholegrain options like oats, wholemeal bread and brown rice – while also having healthy recipes on hand makes preparing healthy meals easier," said Dr Yeoh.
To help you feel full for the rest of the day, include wholegrain foods such as brown rice or wholemeal bread into your pre-dawn meal, said Dr Yeoh. If it's not too much to stomach early in the morning, incorporate protein such as eggs, chicken with its fat and skin removed, fish, low-fat dairy products, and adequate fibre from fruits and vegetables, she said.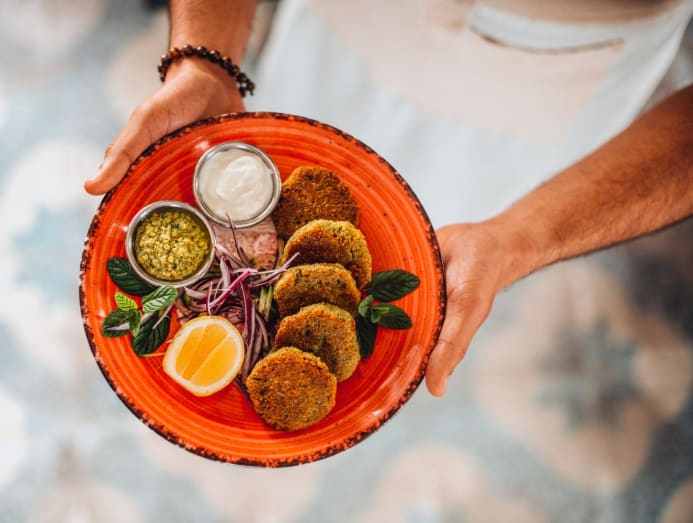 Also, avoid salt and too much sugar as salt will make you thirsty and sugar can cause your energy level to crash, said Reutens. "Limit caffeine as it will dehydrate you during the day."
As for the evening meal, it can be tempting to go for an iftar buffet. "It is nice to gather with family and friends to enjoy a wide variety of foods," said Reutens. "But do be mindful of what you put on your plate. Take tasting-sized portions of each dish and do not go back for second helpings. And take vegetables during the buffet as they often tend to be omitted."
And you might want to consider giving dessert a miss. "A high added-sugar intake is always one of the problems during Ramadan," said Reutens. "If you can avoid the dessert counter, you can dramatically reduce your overall added sugar intake."
TRY THESE MEALS FOR RAMADAN
Here are some suggestions for sahur and iftar meals from Aptima Nutrition and Sports Consultants' dietitian Jaclyn Reutens:
PRE-DAWN MEALS
Bee hoon soto: Use wholemeal bee hoon and add shredded chicken, leafy vegetables (eg xiao bai chye, kailan) and a boiled egg, if desired.
Nasi goreng (fried rice): Use brown rice, chicken or prawns, eggs and generous amounts of vegetables such as corn, carrot and peas.
Bubur ayam (chicken porridge): Use half portions of white rice and brown rice, chopped spinach and mushrooms.
Wholemeal spicy sardine sandwich: Use generous amounts of sardines and onions.
Wholemeal wrap: Use leftover ayam masak merah, lettuce, tomato and cucumber.
BREAK-FAST MEALS
Basmati rice, beef rendang, stir-fried sambal brinjal and vegetable soup: Trim off beef fat.
Brown rice, ayam masak merah and stir-fried long beans: Remove chicken skin.
Fried seafood mee goreng with egg: Use more seafood and a generous amount of vegetables.
Pan-fried salmon, bergedil and salad. 
Nasi lemak, chicken or fish and sambal kang kong: Use brown or basmati rice and low-fat coconut milk for the rice. Air-fry the chicken or fish.
SHOULD YOU EXPECT TO LOSE WEIGHT DURING RAMADAN?
First and foremost, many individuals who fast during Ramadan don't do it to lose weight, said Assoc Prof Asim.
"The concept of a balanced diet in quantity and quality is often lost, and this results in an excessive consumption of total calories." Compound that with reduced physical activities – owing to tiredness from an early start to the day – and you have a cause for weight gain, he said.
Even if you're eating fewer meals each day, a month's worth of fasting "is not long enough to have a significant effect on weight loss", added Assoc Prof Tey. Those who fast for 12 hours during Ramadan will only experience "partial depletion of their glycogen stores", which are quickly "replenished during periods of eating", he said.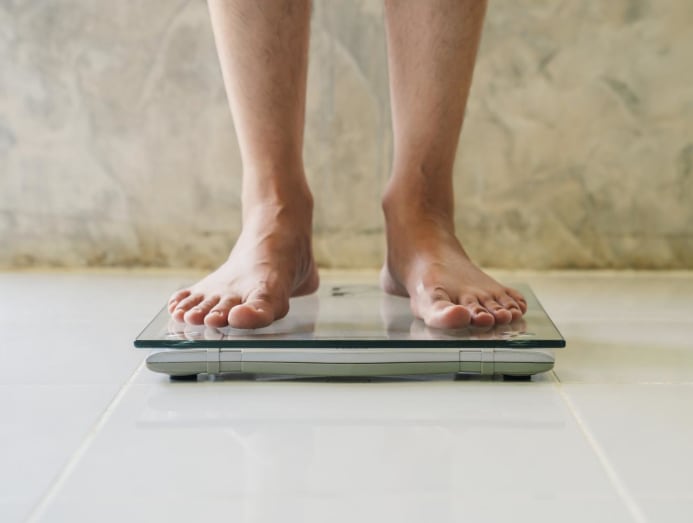 To notice results such as 3kg to 5kg of weight loss, even in those who do intermittent fasting, you would have to fast for two to three months, said Dr Soh. And that is also provided that you reduce your total calorie intake during the eating window.
At the end of the day, if you eat more calories than what you burn, the excess will be stored as fat and body weight will increase, said Assoc Prof Tey. So, if you notice weight gain at the end of Ramadan, the calorie deficit from fasting could have been overcompensated by what you ate for sahur and iftar.